Welcome Great Pumpkin!
By Gina Castro
2020 has been a strange year, but some normalcy is heading our way. The First City Art Center's (FCAC) Annual Pumpkin Patch is one of the few events that is still happening this year. The 14th Annual Pumpkin Patch will be at the Blue Wahoo Stadium to make room for plenty of social distancing. With the extra space, FCAC will be able to display thousands of one-of-a kind handmade glass and ceramic pumpkins from more than 40 local artists, provide extra parking and more outdoor space.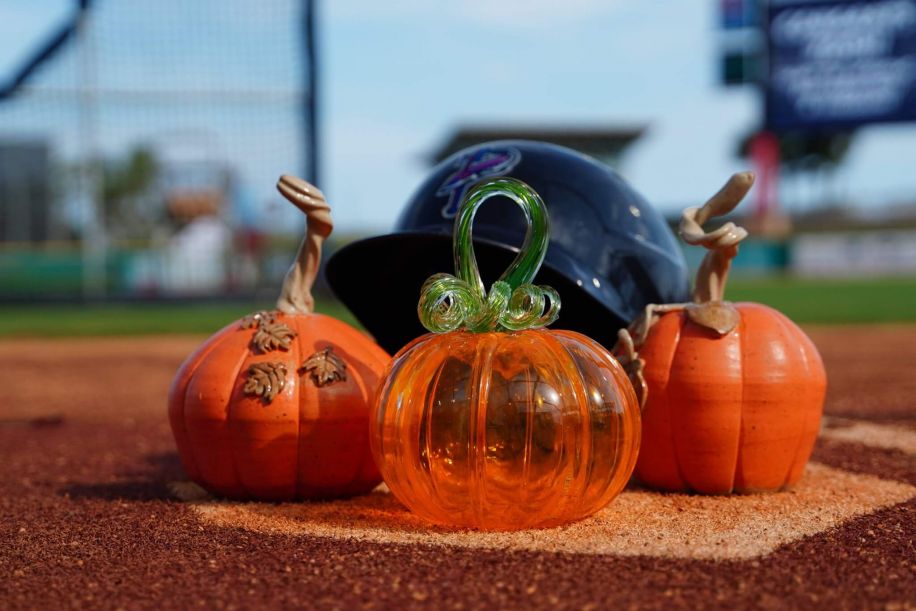 "We are very excited to be at the Blue Wahoos Stadium this year," Kelly Leitermann, FCAC Events Coordinator, said. "Not only does it allow us more room to socially distance and be safe with everything that's going on, but it also allows us to reach a whole new demographic of people that might not have known about us before."
The Pumpkin Patch is FCAC's largest fundraising event. COVID-19 caused a financial crisis across the board, which especially affected nonprofit organizations like FCAC. The art center shutdown for a while and recently reopened with classes at half capacity and face masks required. "We're doing our best to come back and do so as safely as we can with our community," Leitermann said.
All staff at the Pumpkin Patch event are required to wear face masks and there will be hand sanitizer stations dispersed throughout the stadium. Although not required, FCAC strongly encourages guests to wear face masks.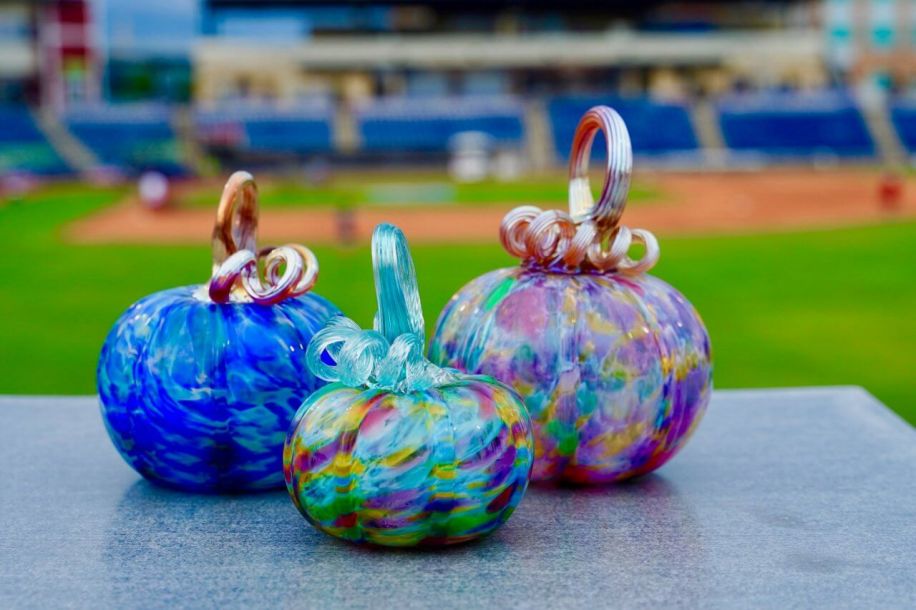 The funding from this event goes toward FCAC's arts education for children and adults who can't always afford it. Proceeds will also go toward scholarship funds for the youth art program and teen program.
The event is on Oct. 17 and free admission is from 2 pm to 7 pm. These unique hand-made pumpkins are created by members of First City Art Center's glass and pottery guilds. All shapes, colors and sizes imaginable will be there, so show up early to get your great pumpkin! Prices for pumpkins begin at $20. For more information about FCAC, visit firstcityart.org.