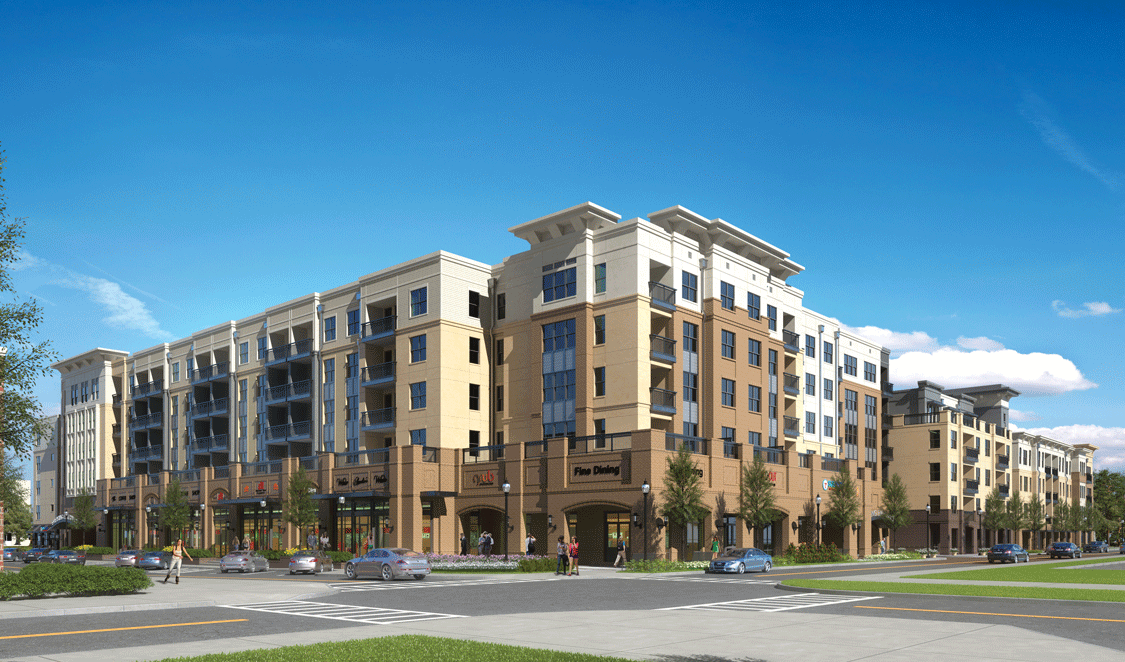 – by Will Isern
For years, Jim and Jessie Bosso lived the dream on Pensacola Beach.
"Everybody always wanted to come where we lived," Jim recalled recently. "Whether it was Memorial Day weekend, or the Blue Angels show, everybody would always come to visit and we got to live there year round."
As the couple got older, their priorities changed. They moved to the outskirts of Gulf Breeze on Highway 98 to be closer to doctors and other places they needed to go.
But as time passed, Jim said, the traffic and congestion just got to be too much.
"We finally just said Highway 98 traffic, hey we need to get out of this," Jim said.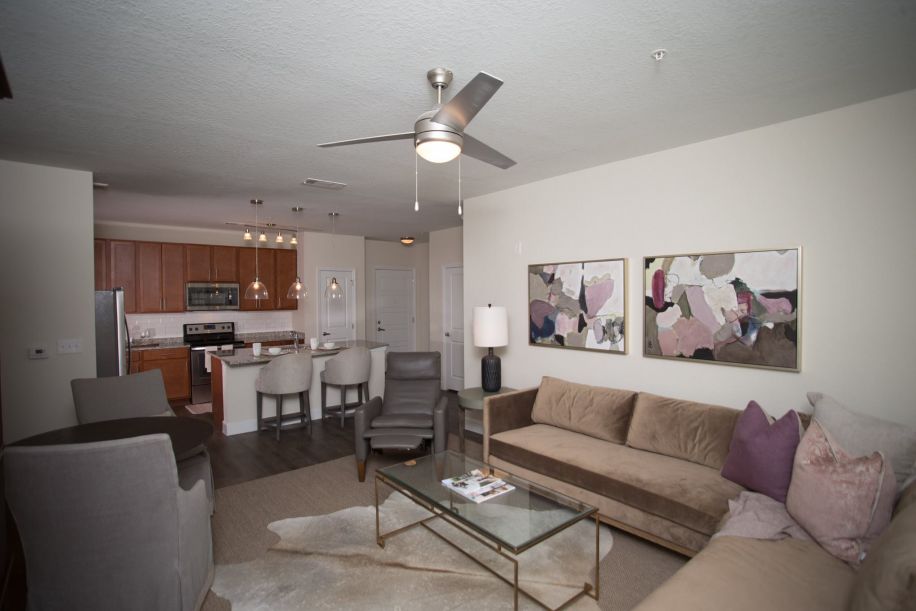 So on Dec. 15, Jim and Jessie Bosso became some of the very first residents to move into the Southtowne apartment complex in the heart of downtown Pensacola.
Though still under construction, Southtowne welcomed its first 24 residents to its lower floors in mid-December. The Bossos live in a two-bedroom, two-bathroom on the first floor, facing what will become the courtyard and pool deck.
The move to Southtowne was a downsizing for the couple from their larger Gulf Breeze home, but Jim said they couldn't be happier to be among the very first residents in the building.
"We enjoy being able to walk to restaurants and just walk downtown," Jim said. "We're close to our doctors and any other appointments we might have. We just knew it was time to downsize and we just wanted to be someplace where we didn't have to travel so far to get things, so this was just an ideal location for us."
Up on the second floor, Mike and Anne Maderra say they look forward to spending their retirement soaking up all the culture downtown has to offer. Season ticket holders at the Saenger Theater, the Maderras said being able to walk from their apartment to the theater has made them the envy of their friends.
"When they dim the lights we can leave our apartment and make it by the curtain call," said Mike.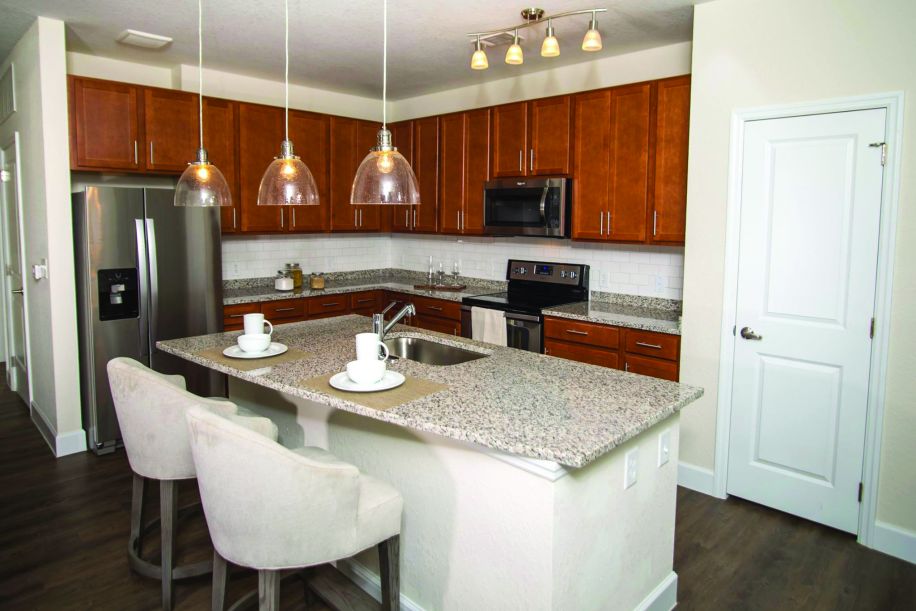 As Southtowne is completed and fills with residents, it promises to inject new energy (and money) into downtown and continue to the fuel ongoing revitalization happening there.
Development wonks will tell you that a vibrant community is one in which people can live, work and play. Many see Southtowne as bringing the 'live' to an area that already has plenty of work and play.
Studer Properties president Andrew Rothfeder said the project, including the first floor retail space, is on schedule to be completed by the summer. He said 154 of the total 258 available units have already been pre-leased.
When complete, the $52 million development will include 28 studio, 109 one-bedroom, 109 two-bedroom, and 12 three-bedroom units.
Prices for studio apartments range from $750 to $1,170 per month. One-bedroom apartments rent from $1,100 to $1,560 per month, two-bedroom units from $1,500 to $1,925 per month, and three-bedroom units from $2,400 to $2,705 per month.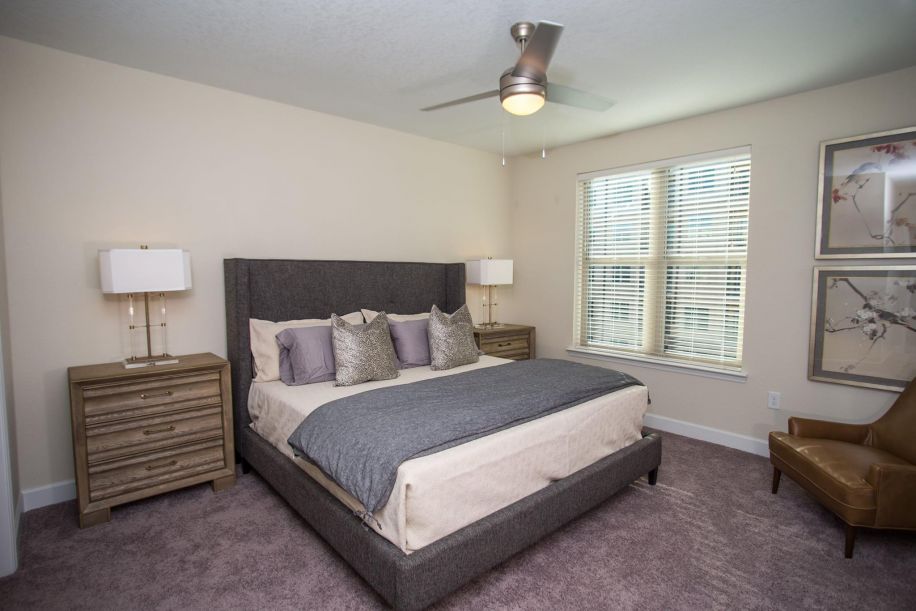 Amenities will include a rooftop deck, fitness space, lounge, game room, courtyard, pool, and cyber café. Units come complete with hardwood floors, granite countertops, and in-unit washer and dryer. Residents can pay their rent and request maintenance and other services through an online portal.
The building's ground floor will house retail and office space. A bodega is already planned to open there.
Rothfeder said many of the soon-to-be residents were attracted to the project because of its location in the heart of downtown.
"The biggest amenity of this project is the location," Rothfeder said. "You don't often find a true downtown neighborhood and that's what this is, steps away from all the shopping, dining and education downtown has to offer."
Rothfeder said that while the construction is nearing an end, the work of building a community begins as the building fills up.
"The magic for us happens when this downtown neighborhood is alive and vibrant and full," he said. "From our perspective, that's when the real work begins. This is basically like a little city and on top of our list is to make this a unique living experience for Pensacola, and that takes a village."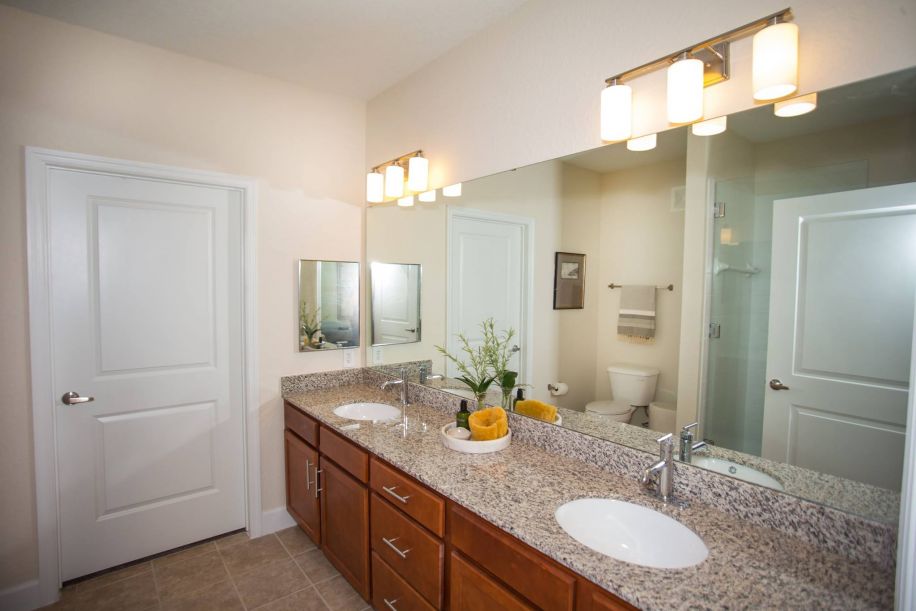 As Southtowne is completed, Studer Properties has other projects in the works as well. The four-story, $14 million office building across Intendencia Street from Southtowne is set to come online around the same time as construction of Southtowne finishes. Renovations to the recently acquired Suntrust Building on Garden Street began in mid-January.
Studer Properties owner Quint Studer, who also owns a majority share of the Pensacola Blue Wahoos, has arguably been the largest single contributor to the revitalization of downtown Pensacola, but Rothfeder said the many small business owners who set up shop in the formerly drab downtown paved the way for the work Studer is doing today.
"We didn't start his movement," said Rothfeder. "There are a lot of people who took a risk and invested downtown before we came along. These people put down roots in downtown a long time ago and set the stage for this to happen and they don't get enough praise and recognition for it."