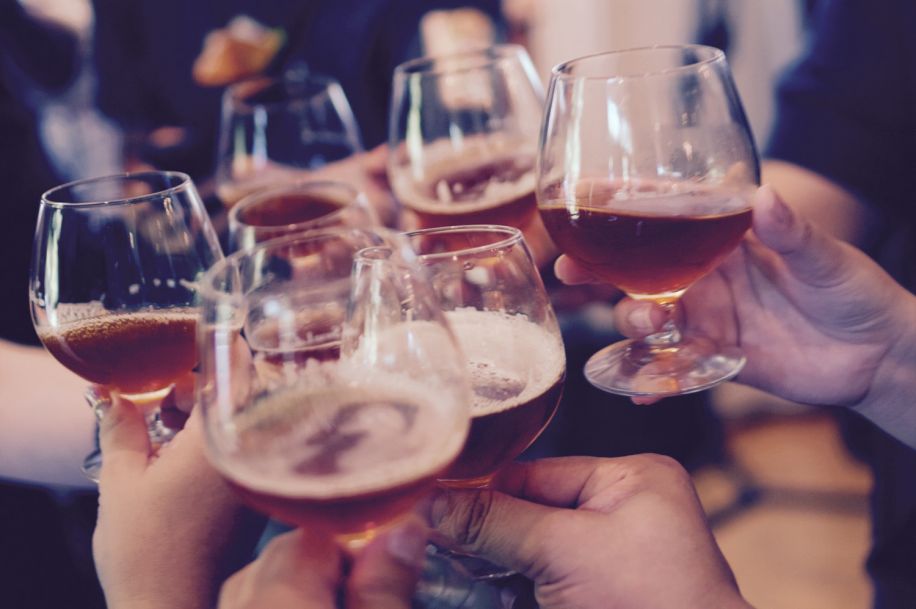 Tired of the same old bottled beer and craving more uniquely crafted concoctions? Or, perhaps you're still on the lookout for something special to do with Dad this Father's Day? Downtown Crowd has the perfect solution: mark your calendars, because the Fish House's annual Craft Beer Festival is returning on June 18.
For its fourth year, the craft beer fest will be livening up the Fish House Deck with plenty of libations the day before Father's Day. For three hours, from 3 to 6 pm, you have the chance to sample and sip (or chug) from your choice of over 50 different local beers.
You can look forward to seeing some of the following craft breweries stationed at the festival: Pensacola Bay Brewery, A Little Madness Brewing Company (Pensacola), Redneck Riviera Brewing Project (Pensacola), Fairhope Brewery, Props Brewery (Fort Walton Beach), Gulf Coast Brewery, Oyster City Brewing (Apalachicola), Grayton Brewing, Back Forty (Gadsden), Good People Brewing Company (Birmingham), Idyll Hounds Brewing Company (Seaside).
The Fish House's very own hand-crafted house brew, Fish House Fish Head Red by Pensacola Bay Brewery, will also be out for taste testing.
As another special addition, for those who might not have the taste for suds, the Fish House will have two spirits tables set up to feature a number of small production vodkas, bourbons and rums.
Also, so you're not worried about the drive home, the Fish House is offering special wristbands for those designated drivers in your group. The $10 wristbands ensure they get a bottomless supply of soft drinks and live entertainment.
Speaking of entertainment, there will be live music on stage including a performance by DLP—a local cover band who are regulars at the Fish House, who also perform for other community-wide events like the Pelican Drop.
If you're still looking for a reason to delve into debauchery, remember you're drinking for a cause: a portion of the ticket proceeds will be going to benefit Big Brothers Big Sisters of Northwest Florida.
Tickets will be available through June 18 and may be purchased online, or in person at the Tackle Shop—the Fish House's gift and souvenir shop. At $30 per person, each ticket includes a souvenir beer glass along with full access to all beers, bourbons and other small production beverages.
So, when someone asks what you're doing Father's Day weekend, what do you tell them? You're going fishing for beer!
"This event is designed to allow the public to taste a large variety of handcrafted beers with an opportunity to sample a number of styles to determine preferences," said Josh Goldman, Fish House beverage manager. "Beers from microbreweries, Pensacola Home Brewer's Association, as well as craft and specialty bottled beers will be available for tasting."