By Heidi Travis
Derived from the Duanwu Festival in China, which occurs on the fifth day of the fifth month of the traditional Chinese calendar, Pensacola's Annual Dragon Boat Festival puts a local spin on the whole spectacle. The all-day festival, which takes place September 9 at Bayou Texar, includes music, food, and children's games, but most of the excitement  will come from the main event—the dragon boat race!
The dragon boats, 40-foot long canoes fashioned with elaborate dragon mastheads, are the stars of the show.The race pits over 40 teams of 20 oarsmen and women against each other in a heated contest set to the beat of their own drums—literally. Each crew includes a drummer, pounding out a rhythm to which the team will stroke their way to the finish line.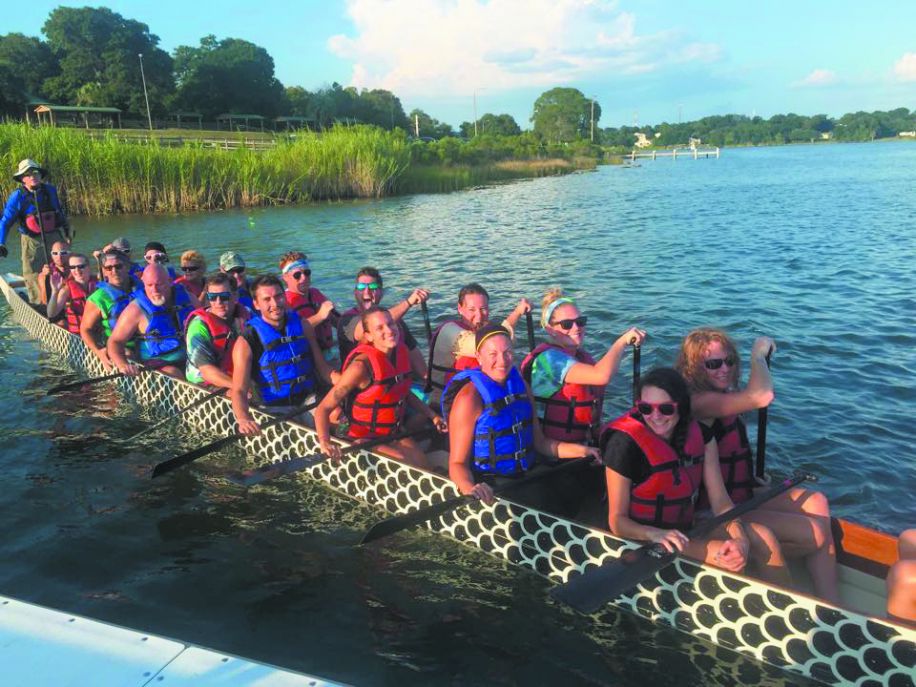 Training for this event is intense and takes place over several months. Synchronization is the key to success—that, and more than a little elbow grease. The team that can work together to keep pace to the rhythm of the drum and cut the 300 meters across Bayou Texar first is the winner.
But it isn't all just fun and games.
The Dragon Boat Festival is organized by Northwest Pensacola SERTOMA, a non-profit international organization of businesses and professionals working towards community improvement. They raise money through events like these for community service projects. Once again, the profits of the event this year will go towards the Gulf Coast Kid's House, a non-profit organization that provides support to victims of child abuse. As an advocacy center, Gulf Coast Kid's House provides a safe-haven for children of abuse while also providing the professional resources needed for investigating and prosecuting cases of child abuse. The organization also provides access to mental health counseling for the families they serve. Last year, SERTOMA raised over $30,000 for the Gulf Coast Kid's House through this event.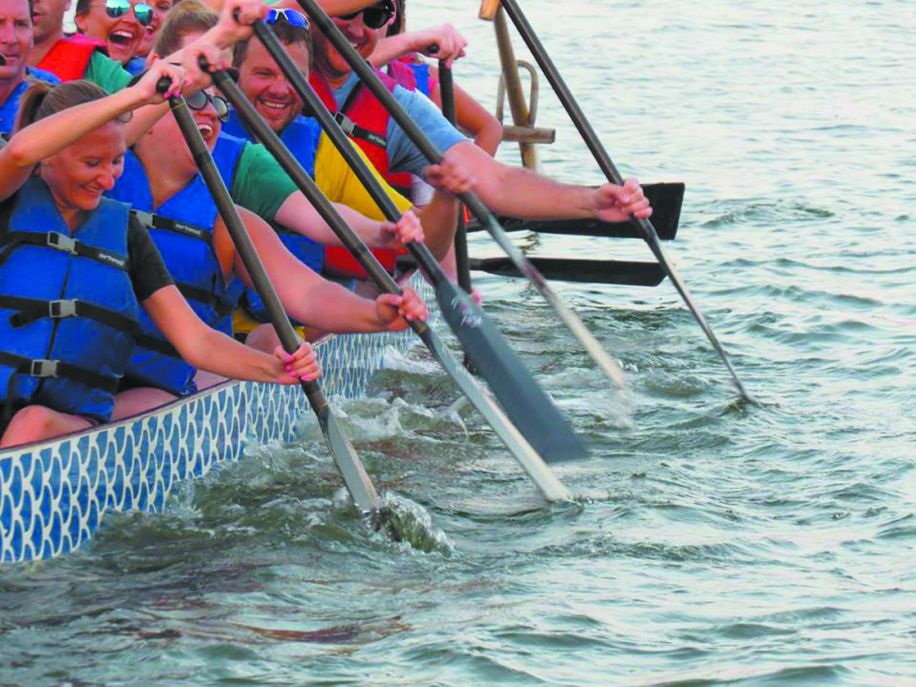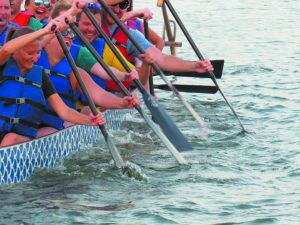 Stacey Kostevicki, Executive director of Gulf Coast Kid's House is very enthusiastic about the upcoming event. She sees not only as a way to help her organization, but also as an event  that enriches the local community through team work and a little friendly competition.
"The Dragon Boat Festival is a really fun way to pull the community together for a competitive day on the water. The SERTOMA group just has a way of getting things done. With their brains and the sweat equity from our volunteers, staff and board, it is a match made in heaven," Kostevicki says.
It's due to the hard work of their volunteers and sponsors that this event has successfully grown over time.  As the enthusiasm for this event continues to gain momentum, the hope is that more people will be drawn out in support of this cause. Currently, the goal is to expand from 40 to 70 participating teams and to draw crowds of up to 10,000 spectators.
Meanwhile, those already committed to the cause are always ready to try new ways to raise funds to help support organizations like Gulf Coast Kid's House.
"It has come so far in the last few years – in large part due to the community support seen from Wind Creek and other corporate sponsors," Kostevicki says. " This year, the Northeast Pensacola SERTOMA is trying a team fundraising approach—we've seen it be successful in other races across the country."
The Dragon Boat Race holds a special place in Kostevicki's heart for other reasons as well.
"It is really meaningful to me in the sense that GCKH comes together as a team—'Forty Arms of Fury'—and gets to bond with the Cordova Rotary Dragonflies—who I'm a member of and who meet at GCKH, " Kostevicki says.
This year's proceeds will go towards increased safety and security at Gulf Coast Kid's House, so come out and give them some support! Just pick up an oar or cheer from the shore!