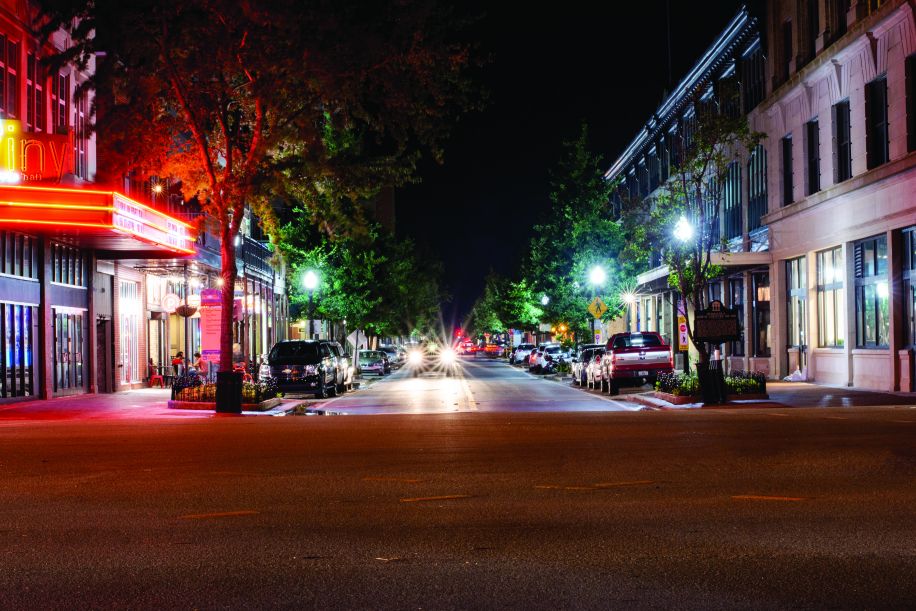 New blood on one of the city's most impactful boards could mean a new vision for downtown Pensacola.
The Downtown Improvement Board will welcome three new members this month, shifting the board's governance from appointees made by former mayor Ashton Hayward to ones made by mayor Grover Robinson.
The three new DIB members are Adam Cobb, director of the Emmanual, Sheppard & Condon law firm, Jean Pierre N'Dione, co-owner and manager of Five Sisters Blues Café and Angelena's Italian Ristorante and Kevin Lehman, co-owner of Pure Barre and Fosko Coffee Barre.
The new members will replace longtime former chairman John Peacock, as well as the board's most recent chairwoman Dee Dee Davis and Charlie Switzer, whose terms expired in June.
To the extent that the average downtown visitor has heard of the DIB at all, it's likely been in connection with the botched rollout of a parking management system last summer. Insufficient communication by the board led to mass confusion and frustration among downtown visitors and business owners. The resulting turmoil contributed to the resignation of the board's executive director and calls from then-candidate Robinson to fix the system.
Despite garnering headlines for the parking debacle, the DIB has done much good to further the mission of making downtown a vibrant cultural and commercial destination for residents, businesses and visitors. The board originated Gallery Night, Palafox Market and the First City Festival of Lights, three events that have grown to become staples of downtown's cultural calendar. The DIB later offloaded management of Gallery and the Pelican Drop to other organizations. More recently, the board has begun work to activate and improve the alleyway between the Jefferson Street parking garage and business on Palafox Street.
Still, the parking problem persists. Today, two parking management companies, Passport Parking and Premium Parking, operate two different smartphone apps to manage lots and spaces throughout downtown. As mayor, Robinson has said the DIB's top priority must be to fix downtown parking.
Robinson has pointed to reforms proposed by parking expert Donald Shoup who presented as part of the CivicCon speakers series in October. Shoup proposed a pricing model that changes with demand and the elimination of off-street parking requirements.
Robinson selected the three new DIB members based on their willingness to work with City Hall to fix the parking problem, as well as their interest in seeing downtown continue to flourish.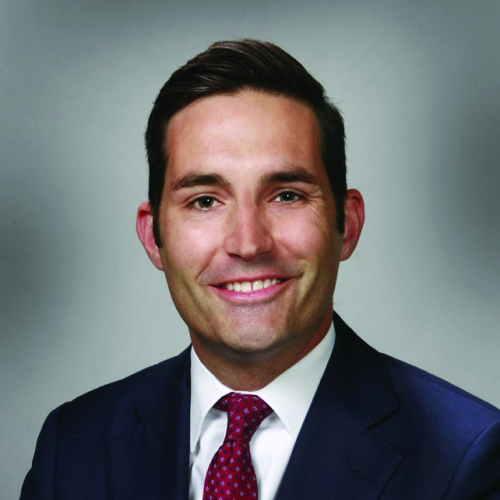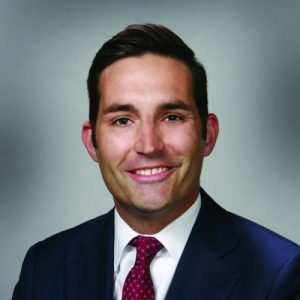 Adam Cobb began serving on the DIB's finance committee shortly after returning to Pensacola from Indianapolis in 2016. As he moves the DIB board, Cobb said he
"I look at Palafox and it looks great and there's all kinds of great things happening throughout downtown," said Cobb. "I think me goal is to make sure we keep a progressive vision and work toward progressive and inclusive development, something that makes downtown better for everyone. With three of us coming in at once, I think there may be an opportunity to have fresh discussions."
N'Dione said he recognizes that parking is the big issue facing the DIB, but said he wants time to learn the scope of the board's operations and hear from citizens and businesses within the district.
"I think it's going to be a learning proves for me, then just go from there and try to bring my vision and ideas that I have to try to improve what they've been doing," he said.
When the time does come to tackle parking, N'Dione said he expects a compromise will be necessary,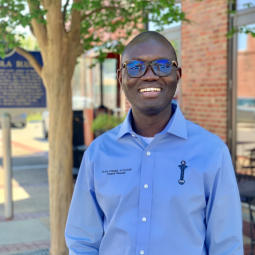 "Downtown is growing, so we will have to have some revenue to maintain and improve the district, so money has to come from somewhere," said N'Dione. "At the same time, I think an education aspect has to be part of process. Putting a meter out somewhere without telling anybody anything just leads to confusion. Citizens have to be educated on how things work and the DIB has to find the best way to do that. "
Lehman was among the most vocal critics of the DIB's parking rollout last summer, going so far as to hang a large red sign downtown encouraging citizens to take their frustrations straight to the DIB's monthly meeting. Not one to bellyache about a problem he isn't willing to help solve, Lehman went on join the DIB's parking committee. He's since helped to cut parking prices at the Jefferson Street garage and ditch Premium Parking in favor of Passport.
In addition to collecting parking revenue, the DIB is primarily funded through the collection of a special tax assessed to property owners within the district. Lehman said he wants to evaluate whether those property owners are getting value equivalent to what they're paying.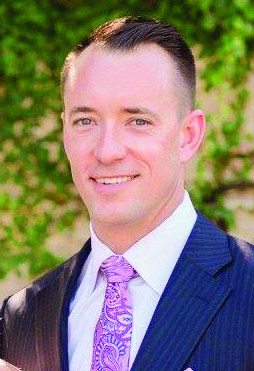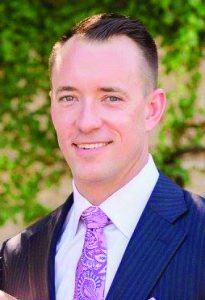 "The number one priority for me is judging what kind of return on investment the downtown property owners are getting from the DIB," he said. "My loyalty is 100 percent to the people paying the bills and I have no loyalty to the DIB as an organization because it's only job is to serve the people paying the bills."
The three new DIB members will begin serving in July.