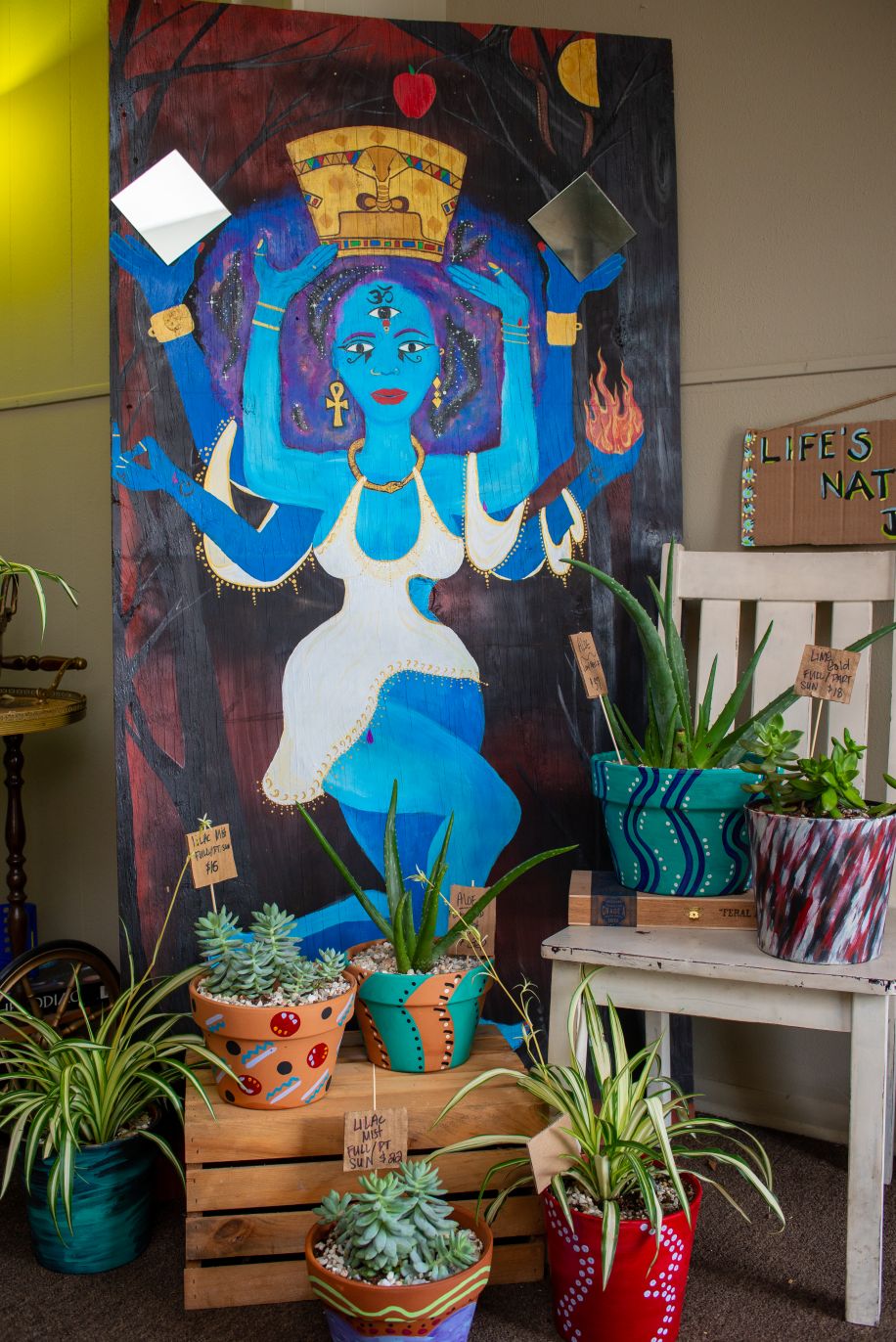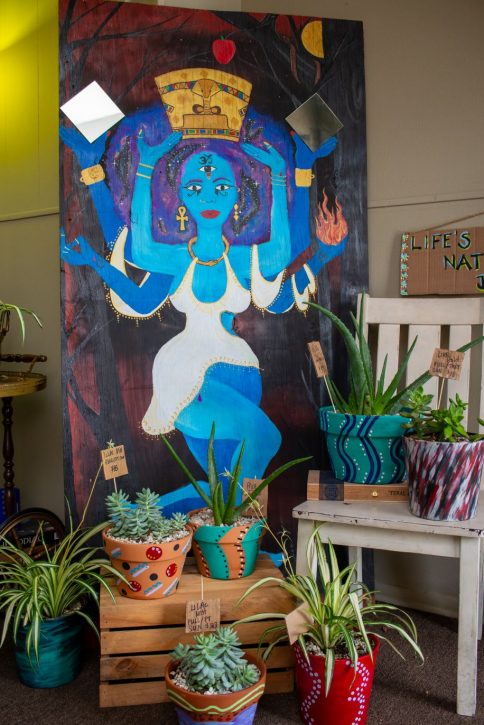 By Gina Castro 
Although western medicine has become the norm for many cultures, it's not the only form of medicine. Folk medicine existed long before modern medicine. People created natural solutions to ailments with plants. Today, many people turn to natural or holistic medicine when pharmaceutical drugs have failed or made matters worse.  
Even though Marni Woodson grew up with holistic medicine, she utilized modern medicine. Until her daughter, Asher, a baby at the time, became sick. 
"She wasn't doing well. All of it was from topical steroids. They were having bad effects on her," Woodson explained. "We just had to find another way. That's when I remembered some things my grandma did." 
Growing up, Woodson spent summers with her grandmother. Her grandmother would grow herbs, eat from her garden and used teas to heal herself. Woodson reached out to her for help with Asher's condition. Woodson and her grandmother worked together and Asher improved. 
Seeing how herbs benefitted her daughter's condition, Woodson became more interested in herbalism and forms of holistic medicine from around the globe. She earned a degree from the University of West Florida in cultural anthropology and is a certified herbalist. In the beginning, Woodson used her combined knowledge of human societies, cultures and medicinal purposes of plants to treat only her family's ailments.  
"I was using the things that I learned in herbalism courses to help with my family's health specifically at first. Then people started asking me to do different things for them. I've always been a business owner. I've always worked for myself, so it made sense to open Asher & Bee."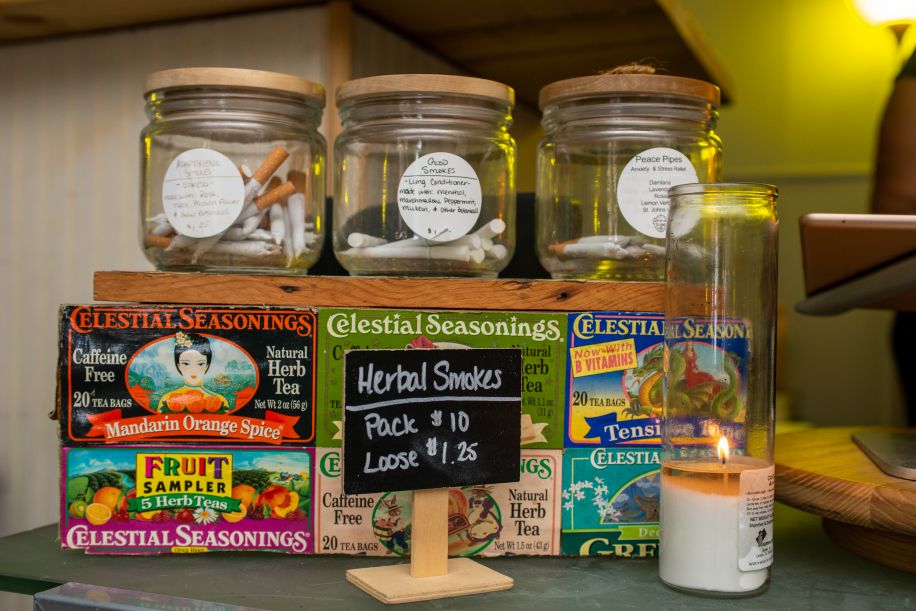 Asher & Bee Apothecary, Botanica, and Teahouse is a local business that opened in 2018. It's also affectionately known as Asher & Bee. Bee is Asher's nickname. Woodson has a multitude of products from remedies, teas and tinctures to potions and capsules. "You name it, we've got an herb for it." Asher, who is now three years old, helps her mom clean Irish Moss when she can.  
Asher & Bee is more than alternative medicine. It's also a platform for Woodson to help the community cope with health disparities. Since starting Asher & Bee, Woodson has had many clients tell her they don't understand their medical diagnosis or how to cope with the symptoms from their pharmaceutical medication.  
A 2016 study on racial bias in pain assessments showed that a third of 222 white medical students and residents surveyed believe black people have a higher pain tolerance than white people. The study also found that those respondents were less likely to recognize the intensity of a black patient's pain and recommend the appropriate treatment.   
"As an African-American herbalist, I hope to bridge the gap caused by health disparities in the African-American community and POC community," Woodson said. 
"I feel like we're helping in that area because we get a lot of clients that don't understand what their health care practitioner has told them or diagnosed them with, or they don't know anything about the medicine that they've been given. So, they have questions. For some reason, people aren't as comfortable all the time with their doctors. So, I'm able to help. People bring their diagnosis and they tell me what kinds of pills they're taking and what kinds of meds they're on.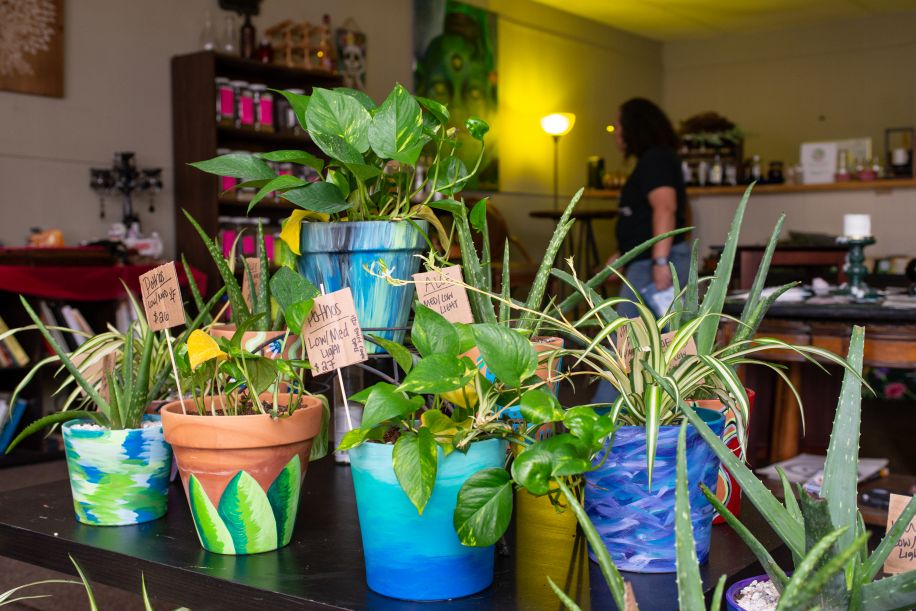 I help supplement so that people can take their medication easier. A lot of times people will stop taking the medication because of side effects they don't like, and they never mention it to the doctor. I think that that's a gap that we can help fill in the community." 
Asher & Bee also hosts events centered on herbalism, spiritual wellness and meditation, to name a few. To learn more about Asher & Bee's products and events, visit asherandbee.com.  
Woodson explained that Asher & Bee helps the community weekly by giving away fresh produce. "There is a little bit of a food desert where I am at. People can't walk to the grocery store. It's too far. Or they don't have a car to get there all of the time or the prices are too high for them. We get lots of donations from people weekly that bring fresh produce. We give that out to the community, homeless population and any of the clients who come over here and want fresh produce." 
If you are interested in donating fresh produce, just stop by Asher & Bee when it's open. Asher & Bee is open Tuesday- Friday 11 am to 2 pm and Saturday 9 am to 2 pm. On Wednesdays, it's also open from 6 pm to 8 pm.