By: Dakota Parks 
Veteran, military spouse, full-time college student, business owner, entrepreneur, children's church teacher—these are just some of the words used to describe Coralin Allen. She served five years active duty in the Navy as a support equipment technician and is currently a Navy Reservist. In September, Allen graduates with her degree in public health and plans to continue with another program. A combination of serendipity, ingenuity and a creative mindset resulted in starting her business, Cora's Custom Creations in 2017.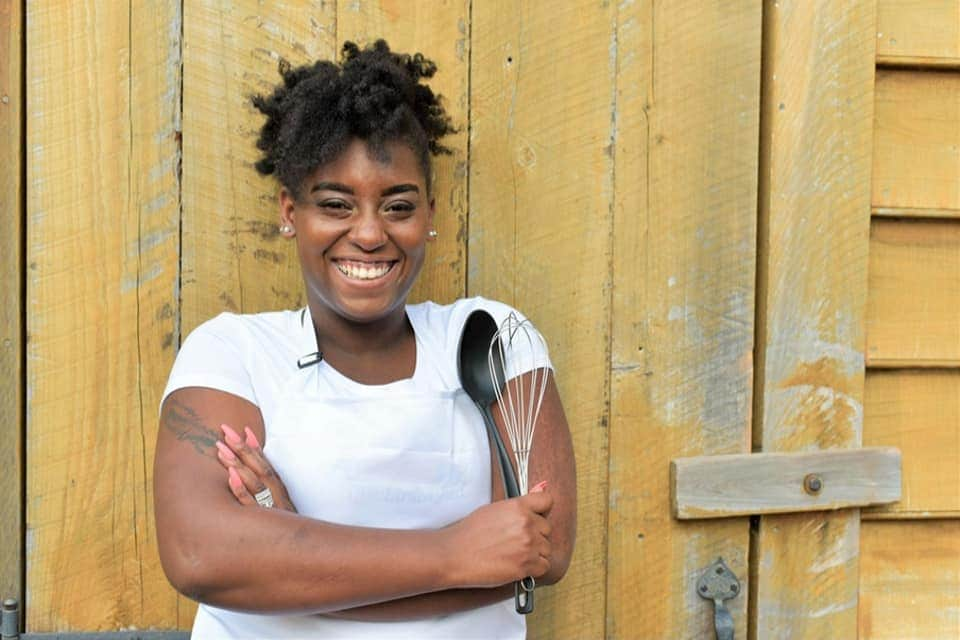 When a friend asked her to bake a cake for a proposal, Allen challenged herself to baking her first two-tier cake. Later, when a friend needed an event catered and decorated, she challenged herself to decorating, cooking and catering an event for 50+ people. As word of mouth spread, Allen's business grew from baking cakes to homemade relaxation treats like candles, bath bombs and body washes to full-service mobile event planning.  
"I never started with a business plan. It just grew from people dropping my name when they heard someone in need of a cake, kid's party decorations, catering or wedding planning," Allen said. "Now, my full service includes event concept, creation and design, vendor and venue research and correspondence, guests and vendor logistics and coordination, planning and execution, theme related favors for guests, clean-up and facilitation, first class catering and much more. I want to be a one-stop shop that can provide everything someone could need for an event." 
Allen explained that she had a very supportive friend help her with events when she and her husband were stationed in Virginia, but since they moved to Pensacola last September, it's been a one-woman show. She does all of the catering, baking, decorating, creating customized gifts and planning entire events by herself. 
"A lot of the times people don't understand that supporting you and your business doesn't always to have to be purchasing something from you," Allen said. "Friends supported me by recommending me to other friends. My mother was always in the background cheering me on. I felt support from my husband for the fact that a lot of times I was running up the light bill and I wasn't the one paying the bill. Or, I would cater a big event and leave the house a mess and come home to see that he's cleaned up after me." 
Allen is constantly adding to her business repertoire. Whenever someone asks for something new that she has never done before, she sets out to challenge herself to doing it. Other times, she spots a problem and finds a solution.  
"One of the most challenging events was planning a wedding that was happening in Florida while I was stationed in Virginia and the bride was in Seattle," Allen explained. "It turned out phenomenal, but it was a lot of phone calls. I love challenging myself. My favorite part of my job is seeing the look on a client's face when they finally receive something from me—be it a cake delivery or walking into their wedding venue."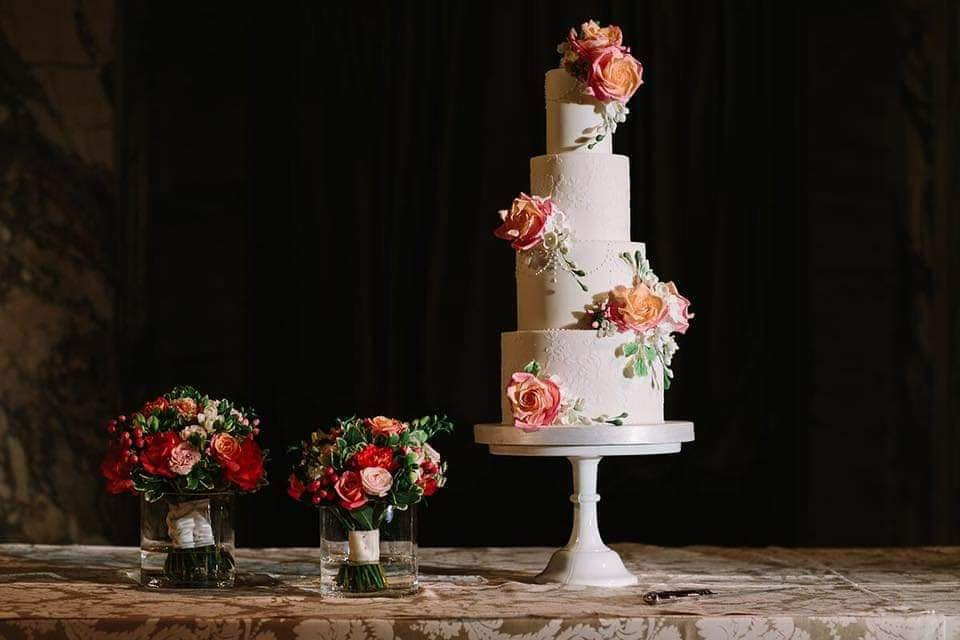 When Allen first got started in the Pensacola area, she noticed that military spouses were always having to cancel date nights or dinners out with friends because they couldn't find a babysitter. That's when she created date-night-in. 
"I started offering my service to those who couldn't necessarily leave home for date night. I come to them as a private chef and cook a four-course meal that includes a bottle of wine, appetizer, a soup or salad, an entree and dessert" Allen explained. "The very first night I did it, I knew I would continue offering the service. The couple needed to pause to check on the children, the mother was breast feeding and I realized that people can't relax like this on a regular date night. They're constantly checking their phone at dinner for the babysitter or the wife is having to go pump in a public restroom." 
Date-night-in is also a solution for couples wanting to celebrate birthdays and anniversaries during COVID-19 without going to a crowded restaurant. Allen recently met a couple at a park downtown Pensacola and served them a private meal outdoors. She explained that food orders have picked up during the pandemic and that people have also requested children's party decorations to celebrate at home safely with just their family.  
As Allen's business continues to grow, adapt and change, she will grow with it. She plans to get her culinary certification soon. She is also researching recreational therapy programs to merge her passions and create disability-friendly and focused events. To find out more about all of the events and services Allen provides, visit corascustomcreations.com.