By: Dakota Parks 
At the crack of dawn, while most people are still sleeping, Thien Chu is up at 5 am preparing food and manning the rotisserie to ensure the whole roasted pig is ready by the time the doors open at 8 am. Food has always been a major part of Chu's life. When he moved to Pensacola in 1991 from Bà Rịa-Vũng Tàu, Vietnam at age 16, his first job was working in a Chinese restaurant while he went to the University of West Florida for his associate degree. From there, Chu went to West Palm Beach, FL, where he received a culinary degree from the Florida Culinary Institute and worked his way up to executive chef at a private country club. After cumulating 20 years of knowledge and experience in the culinary industry, Chu branched out on his own to open Saigon Oriental Market & Deli in 2015.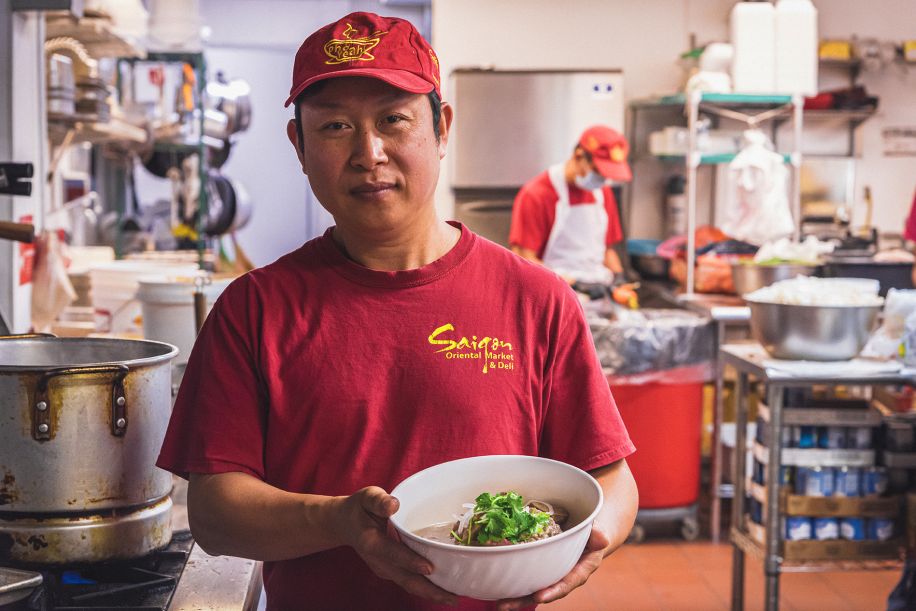 "Food is everything—it's all I know. I've cooked every type of cuisine while working as a chef," Chu said. "I actually started out as a biology major for pre-med. My dad pushed so hard because he was close to getting his doctorate in Vietnam before he was drafted. He wanted me to become a doctor. It was hard telling him I wanted to go to culinary school, and I still don't think he understood all those years until he finally saw my business. I wanted something of my own, and my wife didn't want to be a nail technician anymore." 
Saigon is a family business, and the husband and wife duo split the duties in the store. Chu takes care of the refrigerated and frozen foods and runs the deli and cooking, while his wife runs the front end of the store and keeps the dry goods stocked and ordered. As Chu explained, the deli was the heart of the business for him.  
"When I first saw the building, there was nothing there—a blank canvas. I built the kitchen from the ground up, and I got to design it how I wanted as an open kitchen layout," Chu explained. "But, for the first couple years the kitchen was this big space that wasn't being used, and people thought I was crazy, wasting money and space. They told me to focus on the grocery, but they didn't understand that I had a dream for the kitchen. I had to grow the grocery and the business first to afford to finish the kitchen and deli. The deli was my bigger dream."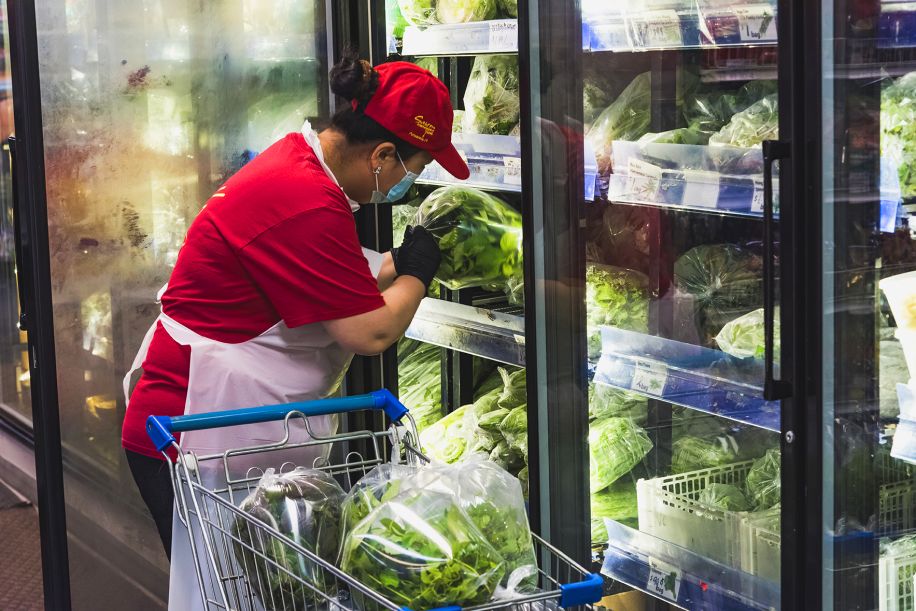 From giant stacks of 25 lb bags of Jasmine rice to aisles of instant noodles, sauces, spices, snacks, fresh produce like bok choy, long beans, kabocha, Chinese okra and a deli with delicious Vietnamese staples like Phở, Bún Bò Huế beef noodle soup and Bánh mì sandwiches, Saigon has a wide selection. They sell Japanese, Korean, Thai, Chinese and Vietnamese ingredients and products.  
Chu designed the deli menu, perfected the recipes and still does all of the cooking. The deli employees plate and serve. He explained that consistency in taste is the most important thing to him, and that most dishes are prepared in big batches one day in advance to let the herbs and spices really mix into the broth.   
"Shopping in an Asian grocery isn't that different. It's just set up by the way you cook," Chu said. "There's a lot of difference and similarities between different Asian foods, but many of the recipes call for the same ingredients. Like dumplings, Chinese call it pot stickers; Japanese call it gyoza; and Korean call it mandu, but they're all the same type of food with slightly different flavors and ingredients."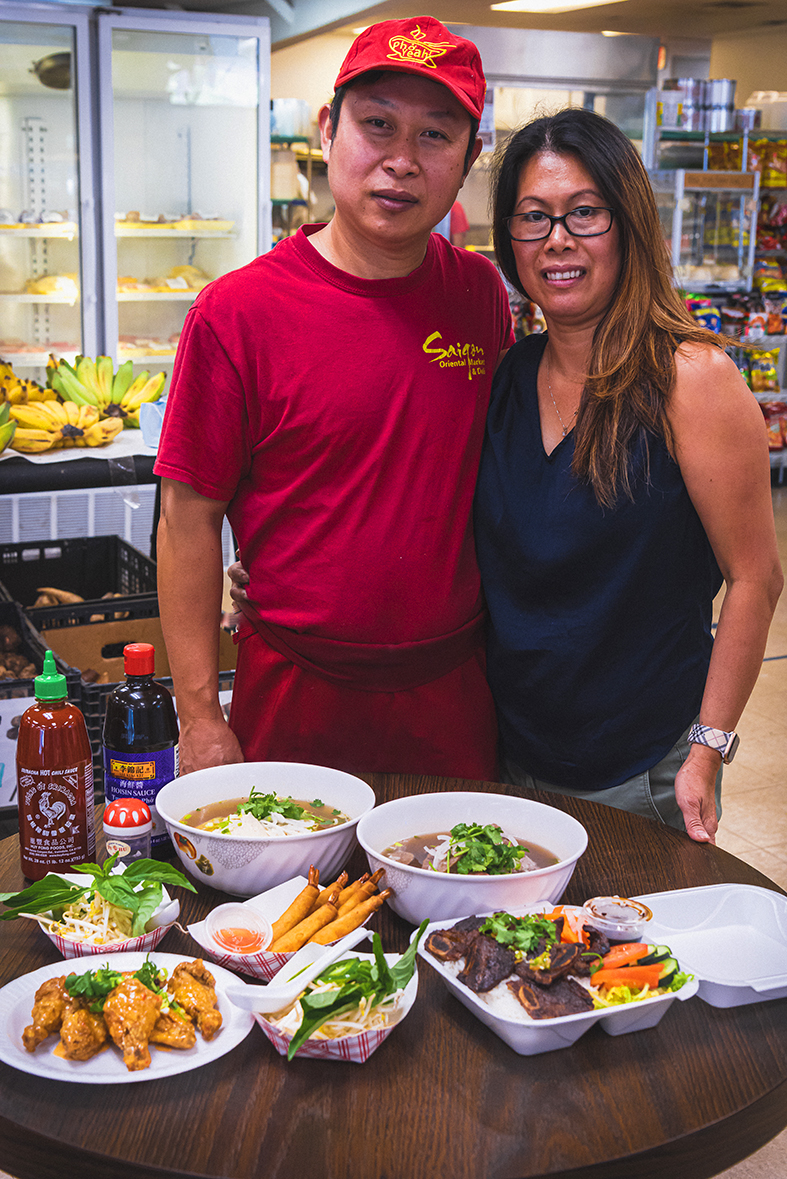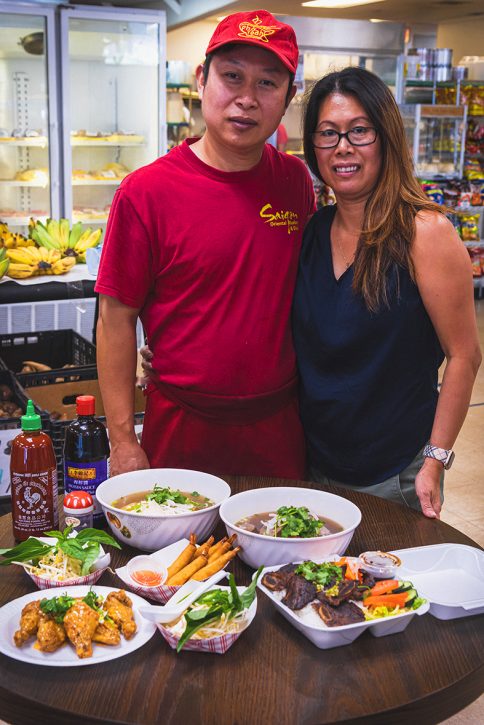 As Chu explained, the Internet changed the way people eat and shop. Big chain grocery stores now carry international foods, produce and sauces that people used to only get from Asian groceries. A lot of his customers now find recipes on Facebook and YouTube and want to make them. 
"My culinary background comes out when customers bring in recipes. I love helping them. For example, customers might come in to make miso soup and ask for premade packages, but I always tell them if they ever want to make it fresh, we have fresh miso, Kyoto paste, tofu and seaweed to make your own," Chu said. "People appreciate that because sometimes they're just scared. I don't want anyone scared of trying new recipes and foods. Food is one of the best ways to experience a culture. Don't be afraid to ask for help. Come experience all of the Asian stores because we're all different."