By Tanner Yea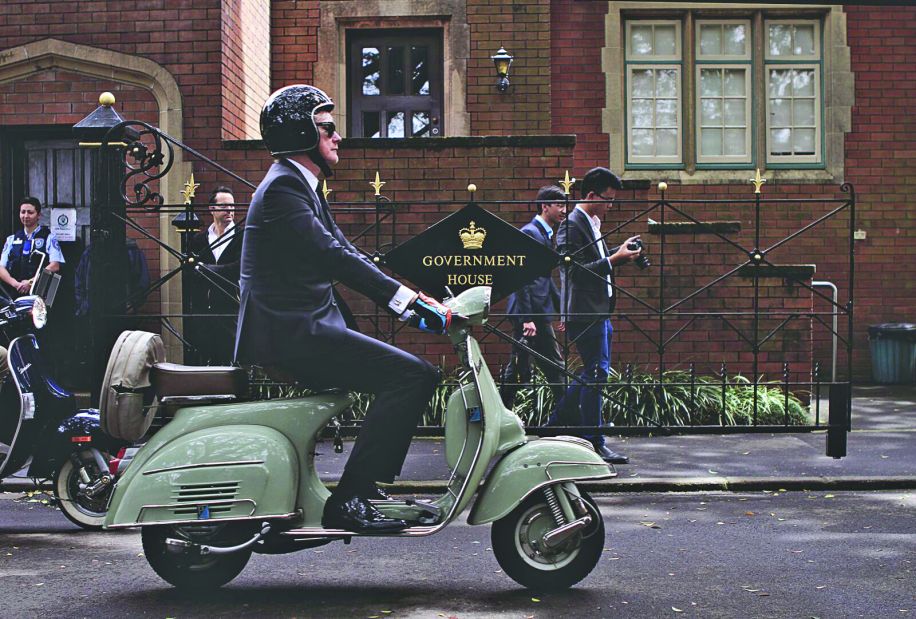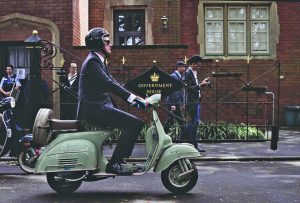 Normally, the sound of a motorcycle brings about thoughts of big biker types or young thrill seekers, with hard looks and devil-may-care attitudes. On September 24, though, the rev of engines will instead bring dapper ladies and gentleman riding vintage motorcycles—all in support of men's health issues.
The Distinguished Gentleman's Ride is a global motorcycle parade, held in over 600 cities across 95 countries. People dressed in fitted suits and fine dresses all ride vintage café racer motorcycles to raise awareness and funds for both prostate cancer research and male suicide prevention in partnership with The Movember Foundation.
"The past five years have seen The Distinguished Gentleman's Ride grow far more than I ever could have imagined—not only in its reach and the number of participants of the ride itself, but in people that have made that decision to get themselves checked," said Mark Hawwa, founder of the Distinguished Gentleman's Ride.
Hawwa was originally the founder of Sydney Café Racers, a motorcycle club in Australia that focused on café racer-type motorcycles—lightweight, customized motorcycles designed for speed and handling. Inspired by a picture of Don Draper, the main character from the TV series Mad Men, seated on a Matchless Motorcycle, Hawwa decided to start an event to help shake off some of the stigma motorcyclists hold.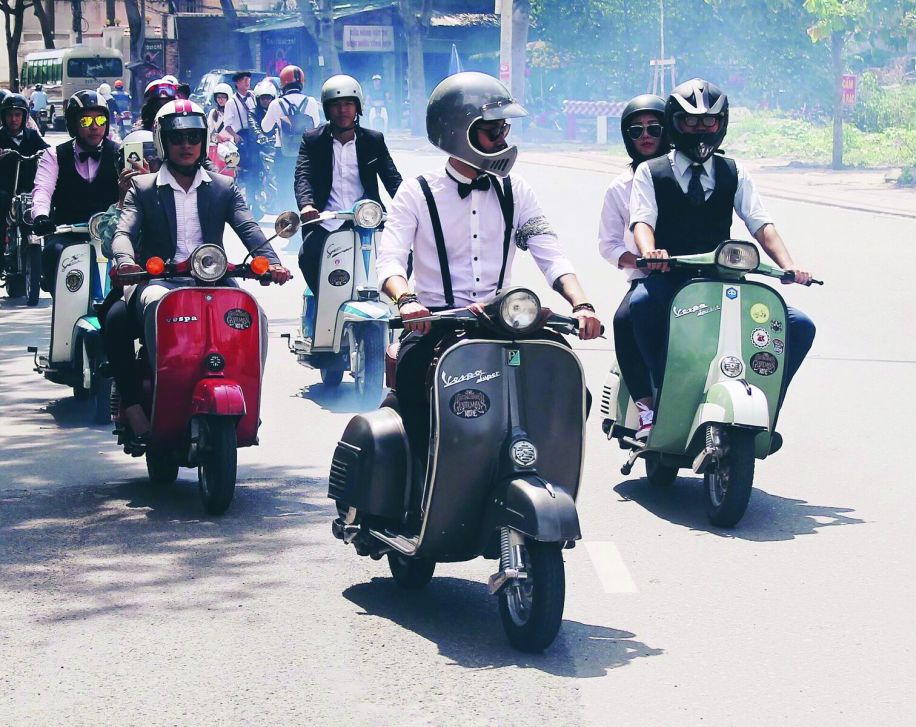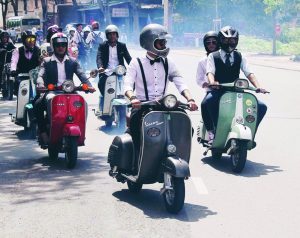 This first Distinguished Gentleman's Ride turned out to be a huge success, with over 2,500 riders across 64 participating cities. Hawwa saw the potential and decided that future events would benefit a charity—specifically for global cancer research. Since then, over $7.83 million has been raised from some 124,000 riders around the globe – with 70,000 expected to participate this year to add an additional $5 million in funds.
One of these riders is Daniel Fox, a rider out of Kansas City, Missouri who has been participating in the event for the past three years. "I was turned onto the ride by a mutual friend who rides, who was suffering from prostate cancer. After schooling me on the statistics, it immediately drew me to the cause."
Fox rides a 2008 Ducati Sport Classic, and has raised $1,500 for the event since 2014 and hopes to pass the $2000 mark this year. He attributes the success of the event because it has no political affiliation and attracts people who want to help and have fun.
Despite the success of Distinguished Gentleman's Ride over the years, the actual event is still very niche. You have to be fully registered in order to see the route for your city, and the routes are not available to the public. The reason for that is many popular styles of motorcycles—like sports bikes, cruisers, dirt bikes or scooters – would clog roadways and could easily shut down the event.
Though the event has always directed its proceeds toward prostate cancer research, this will be the second year funds are also going towards suicide prevention. In 2015, the volunteer ride host in Atlanta took his own life, and this caused the addition of funding suicide prevention.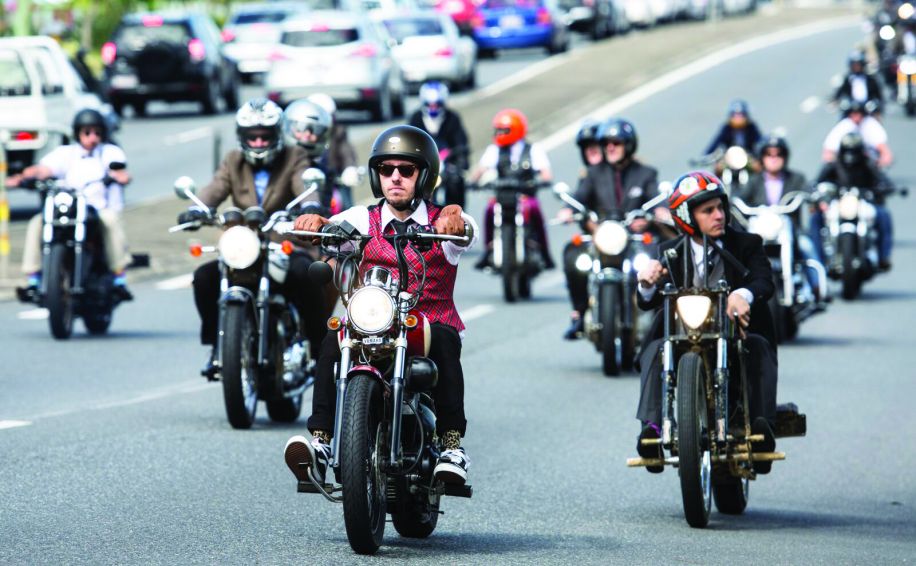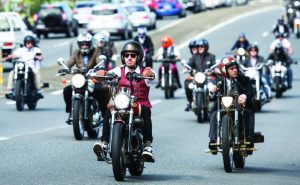 "Since this decision, it became very clear that many of the people closely connected within our networks have suffered depression themselves, and that it was a timely reminder to speak to someone when in time of crisis," said Hawwa.
JC, the founder of the Movember Foundation, has said that the passion and support for the event is overwhelming. "If we can get men to ride together and have conversations, then we can help change their behavior and help prevent men from dying too young," he said.
The Distinguished Gentleman's Ride will be held worldwide on September 24, with Pensacola holding its own ride. For more information, to register to ride or to sponsor a rider, visit gentlemansride.com.