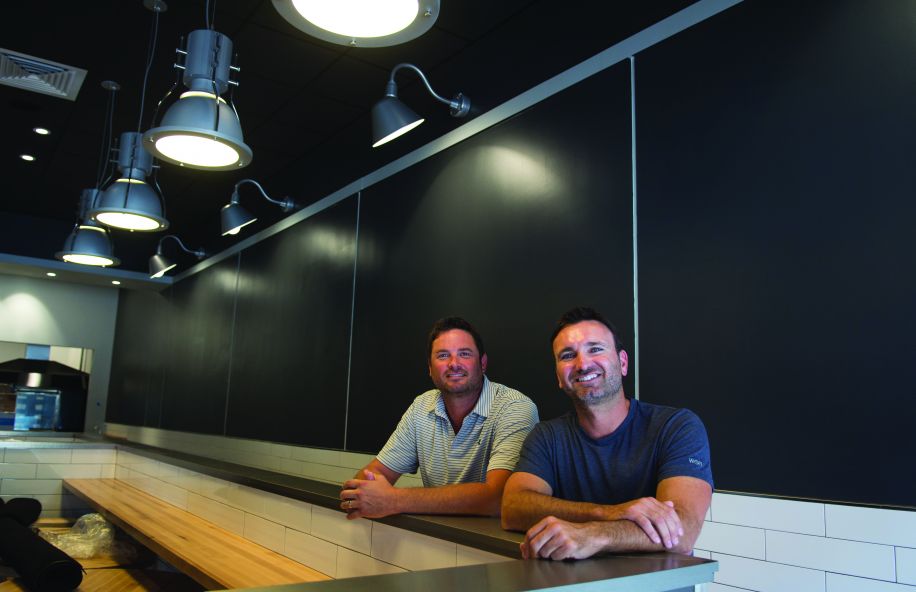 By Will Isern
It may have taken longer than they had hoped, but business owners Scott Zepp and Matt LaFon are finally ready to launch their latest venture in downtown Pensacola, a marriage of street art and pizza-by-the-slice.
Passersby have anticipated the opening of the new restaurant at 200 South Palafox Street since signage first went up over a year ago.
The World of Beer owners had originally planned to call their new restaurant P'cola Pie Bar, but decided to rebrand the business to be called Graffiti Pizza after working with their architects from Dalrymple | Sallis Architecture.
"One of the architects came up with the cool idea to do the bathrooms with a little bit of graffiti in them, so we really liked that idea and we love the arts in Pensacola – it's a very artistic town – so we started talking about calling it Graffiti Pizza and we realized there's not really an outlet that specializes graffiti art," said Zepp.
Graffiti Pizza will offer pizza-by-the slice and whole pies from 11 am to midnight on weekdays and from 11 am to 3 am on the weekend. The restaurant will also serve as a venue for local artists to display and sell their work. Works will be displayed for sale on five large panels along the restaurant's south wall. Artists will keep 100 percent of the profits of work they sell. As pieces sell, they will be replaced with new works by other local artists.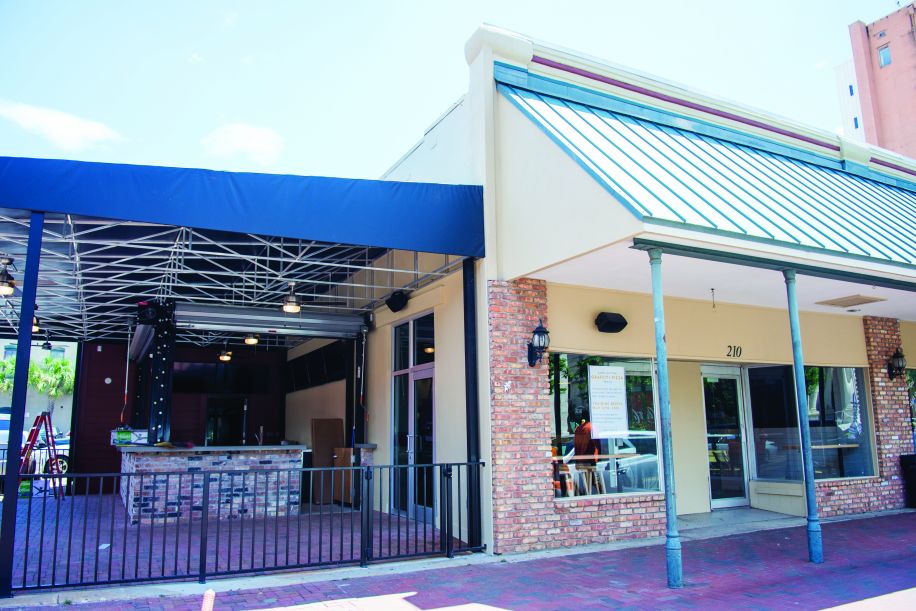 Graffiti Pizza is the latest venture for Zepp and LaFon, who founded World of Beer in Tampa in 2007. World of Beer has since been developed into a nationwide franchise. Zepp and Lafon sold their majority stake in the company in 2013.
Building the new restaurant has required a complete renovation of the spaces that formerly housed Grand Reserve Cigar & Smoke Shop and 3D Ink Tattoo Studio. An interior wall was torn down to combine the two spaces. A permanent outdoor patio and bar have been installed on the north side along Palafox Street, just steps from the World of Beer patio. The outdoor bar is the first of its kind for Palafox.
Zepp and LaFon acquired the Graffiti Pizza property in 2016 and quickly began on plans to open P'Cola Pie Bar, but had to shift gears when the 3D Ink Tattoo Studio space became available, and again when they decided on the branding change.
"It's definitely taken a little bit longer than what we thought," Lafon said. "But in the end we feel confident that it will be worth it. We plan on being here for the rest of our lives and this isn't an overnight thing for us. So if it takes a little bit longer to get it right and do what we want to with it, we'll always make that decision."
Graffiti Pizza becomes the fourth brand located at Zepp and Lafon's entertainment and dining complex at 200 South Palafox, alongside World of Beer, Blend Lounge and Taco Agave. The pair has plans to brand all four locations as 200 South.
"It'll be one identity and the goal is to have something for everybody," Lafon said.