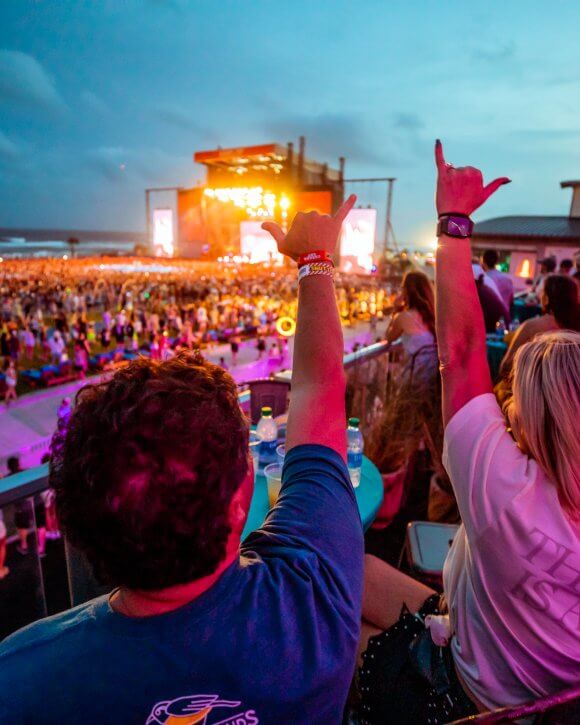 If you live anywhere along the Gulf Coast, you have most likely heard about Hangout Music Fest. This three-day music extravaganza draws music lovers and beachgoers from across the country to the sandy beaches of Gulf Shores, AL for three full days of live music performances, food and fun.
This year's festival is quickly approaching as some of the country's biggest artists will be gracing the beach with their performances on May 19-21. Whether you're a seasoned Hangout Fest vet, or you will be attending for the first time this year, we've brought you some details on this year's happenings and some helpful tips to help you maximize your Hangout Fest experience.
The festival kicks off on May 19, with the gates opening at 11 am each day. Friday will bring a fun start to the weekend with artists like Tove Lo, Thundercat, Rainbow Kitten Surprise and Lil Nas X. The Red Hot Chili Peppers will headline Friday night, playing until 11 pm. The Saturday lineup will feature a mix of artists representing all types of music genres, with AJR, Sabrina Carpenter, Ferg and Paramore being some of the most notable acts. Saturday will end with a performance by popular American singer-songwriter SZA. Sunday's lineup promises to deliver an epic send off to Hangout Fest 2023, with artists such as Yung Gravy, Noah Kahan, The Kid, Laroi and Skrillex taking the stage. The crowd will go home feeling energized and hype as the festival concludes with a special set from Calvin Harris.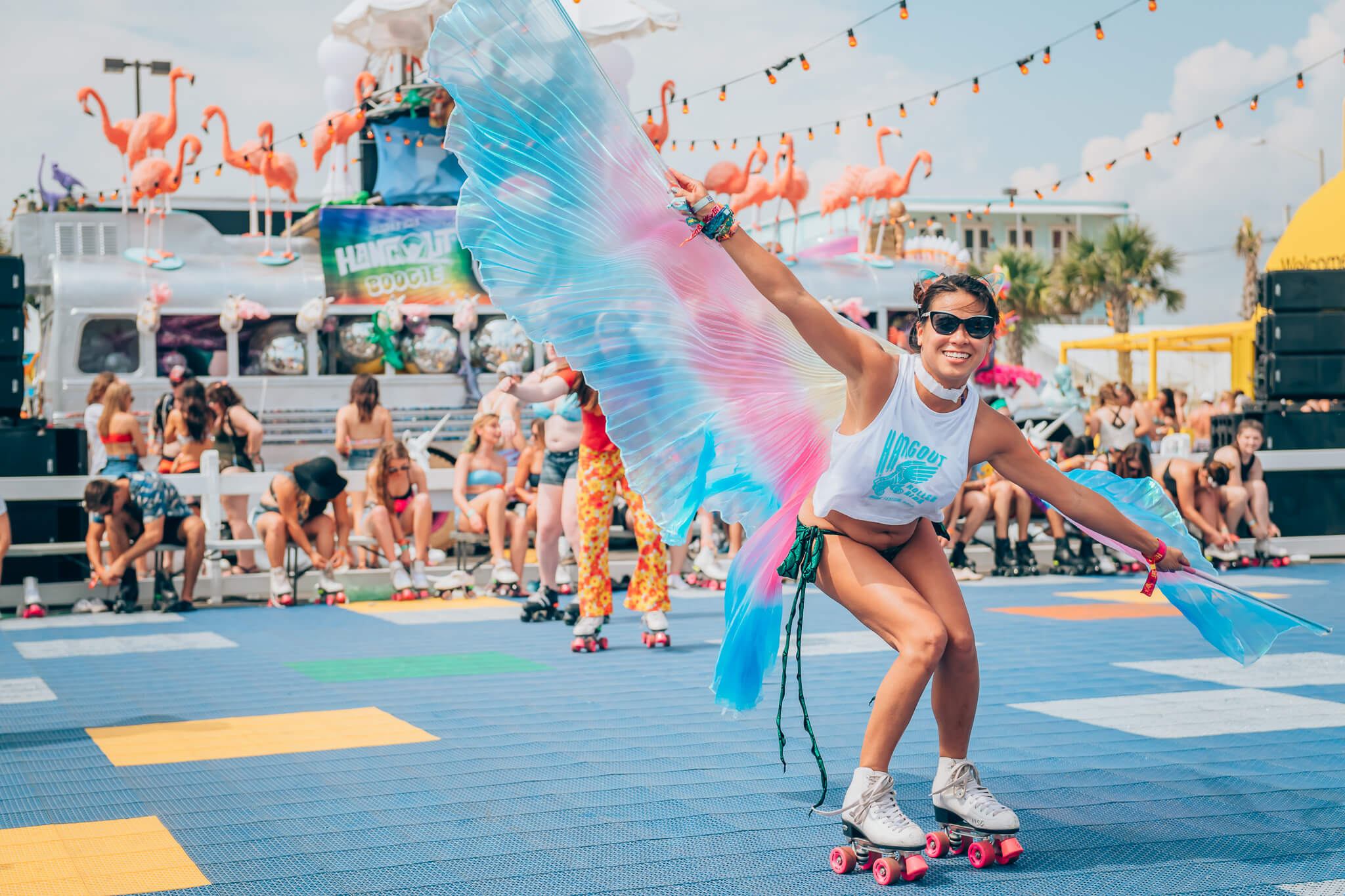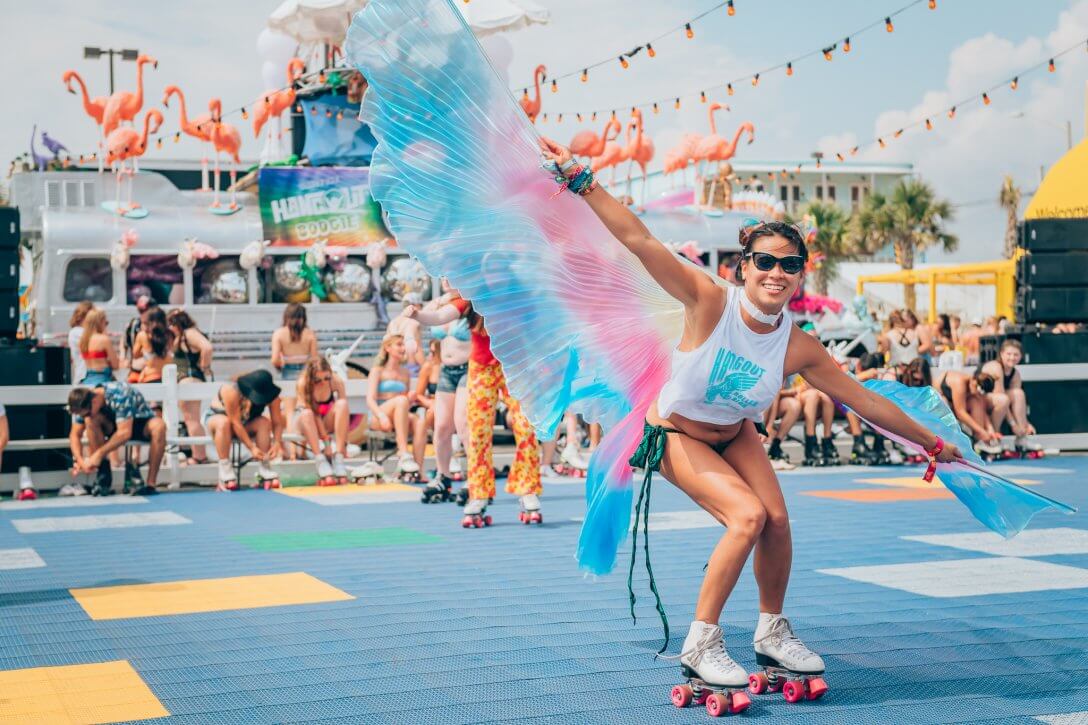 Whether you are strictly attending to enjoy the music, want to relax on the beach or are looking to indulge yourself in the many activities offered on the festival grounds, Hangout Fest has something for everyone. For anything and everything Hangout Fest, visit hangoutmusicfest.com. For daily festival lineups and special announcements, check out @hangoutfest on Instagram and @hangoutmusicfestival on Facebook.
In addition to all of the fun promised by these amazing acts, Hangout Fest also provides guests with a variety of tasty festival foods, drinks and fun activities. Hangout Fest always hosts a large variety of local and regional food vendors; whether you're in the mood for some deep fried American food, Asian-inspired cuisine or Mexican eats, there will be something to fill every tummy. Popular brands like Malibu, Jim Beam, Corona and Jose Cuervo will be serving up boozy and beachy beverages for those ages 21 and older. Guests will also have a chance to take a ride on the popular ferris wheel to gain a bird's eye view of the entire festival. If you're feeling funky, grab a pair of skates and take a spin in the roller disco rink. If you get too hot, cool down by taking a dip in the gorgeous Gulf of Mexico or a VIP swimming pool. Event organizers say that this year's festival will allow guests more beach access than ever before, creating more space for festival-goers to spread out and soak up the sun.
Maximize Your Hangout Fest Experience with These Helpful Tips:
1) Hydrate, hydrate, hydrate!
Staying hydrated is the most important piece of advice that you will need regarding the Hangout Fest experience. The sun is unforgiving, so Hangout Fest has placed several water refill stations throughout the festival grounds. As soon as you enter the festival gates, locate a water station and fill up! Guests are allowed to bring an empty plastic water bottle up to two liters in size, or an empty water bladder system (think Camelbak backpacks) to fill up once inside the festival. Fill up your water bottles at meal times, between sets, or really anytime you have some extra time. Remember to drink even more water if you are planning on drinking alcohol too!
2) Prepare for the elements.
Yes, the sun will be beaming down on you. Yes, there's going to be sand everywhere. However, with enough preparation you can brave the elements and maximize your comfort. Arguably the most important thing to bring is sunscreen. Hangout Fest allows attendees to bring in liquid sunscreen in containers that are 3 oz or smaller. Slip a little sunscreen bottle into your fanny pack and reapply regularly. Sunglasses and hats are also good things to shield you from the sun. Your footwear choice is also critical to your enjoyment of the festival. Do not wear shoes just because they are fashionable! Wear comfortable shoes that can get you through hours of walking on sand. Looking cute will not feel as good three days later when your feet still hurt.
3) Pick a meeting spot.
Are you and your bestie's favorite artists on at the same time? Did you get separated from your group? Service can be spotty and it can be hard to find your friends in a sea of people. Having a designated meeting spot can help you reassemble the group after intentionally or unintentionally splitting up. After entering the festival and filling up your water bottles, pick a spot that your whole group can remember. Whether it's a specific palm tree or the corner of a building, make note of it or even take a photo of the spot if you're forgetful. With an established meeting spot, splitting up to catch different sets or accidentally getting lost can be way less stressful.
4) Ask for help if you need it.
Don't be afraid to visit the med tent! Hangout Fest has medical tents located throughout the festival for anything and everything medical related. If you danced too hard and scraped your knee, stop by the medical tent and they will have you fixed right up and dancing once again. If you feel the effects of dehydration and think you may pass out, visit the med tent; its better to feel ill in the care of medical professionals than in a swarm of people. The medical staff are there to help fix you up so that you can get back to enjoying the festival.
5) Use the app.
The Hangout Fest app is a valuable planning tool. Available on the Apple App Store and Google Play Store, this app allows you to select the artists that you want to see and then creates a daily schedule for you, showing you the stage and time that your favorite artists are playing. The app also provides you with information about the other activities available at the festival, answers to frequently asked questions, links to all of the Hangout Fest social media pages and more. Be sure to turn your notifications on during the festival so that you will be notified of any weather warnings or set changes.