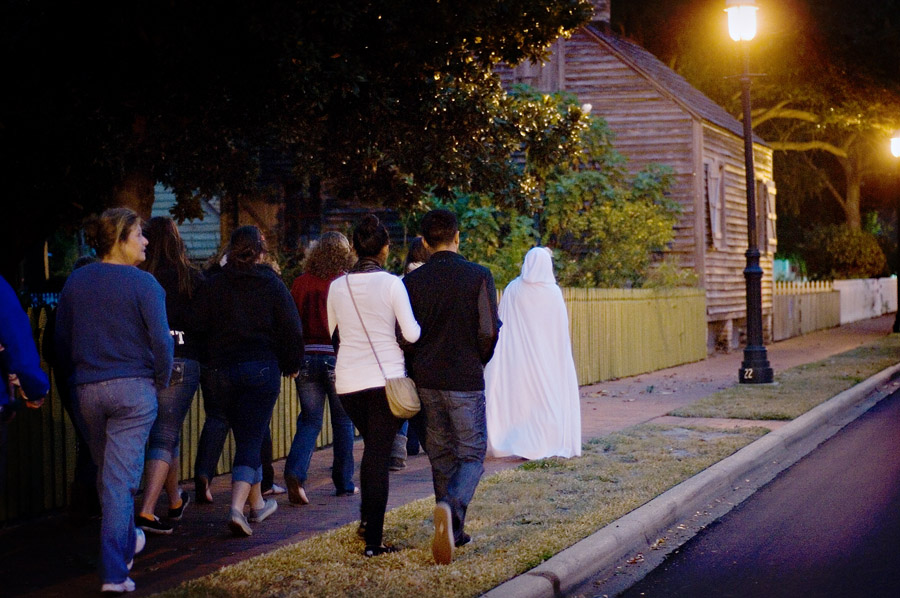 'Tis the season for goose bumps, ghastly ghosts, murder and mayhem, and a little tragedy and terror. For the month of October, UWF Historic Trust is offering another round of haunted walking and trolley tours for those who love to celebrate All Hallows' Eve, or those just looking to be spooked by some scary stories inspired by Pensacola's Downtown Historic District. Prepare for a spooktacular Halloween by joining the Downtown Crowd on a series of walking tours by UWF Historic Trust that take you through Seville Square as well as Palafox, Intendencia and Zaragoza streets. If you'd rather ride than walk, Trolley of the Doomed is back for another route through North Hill.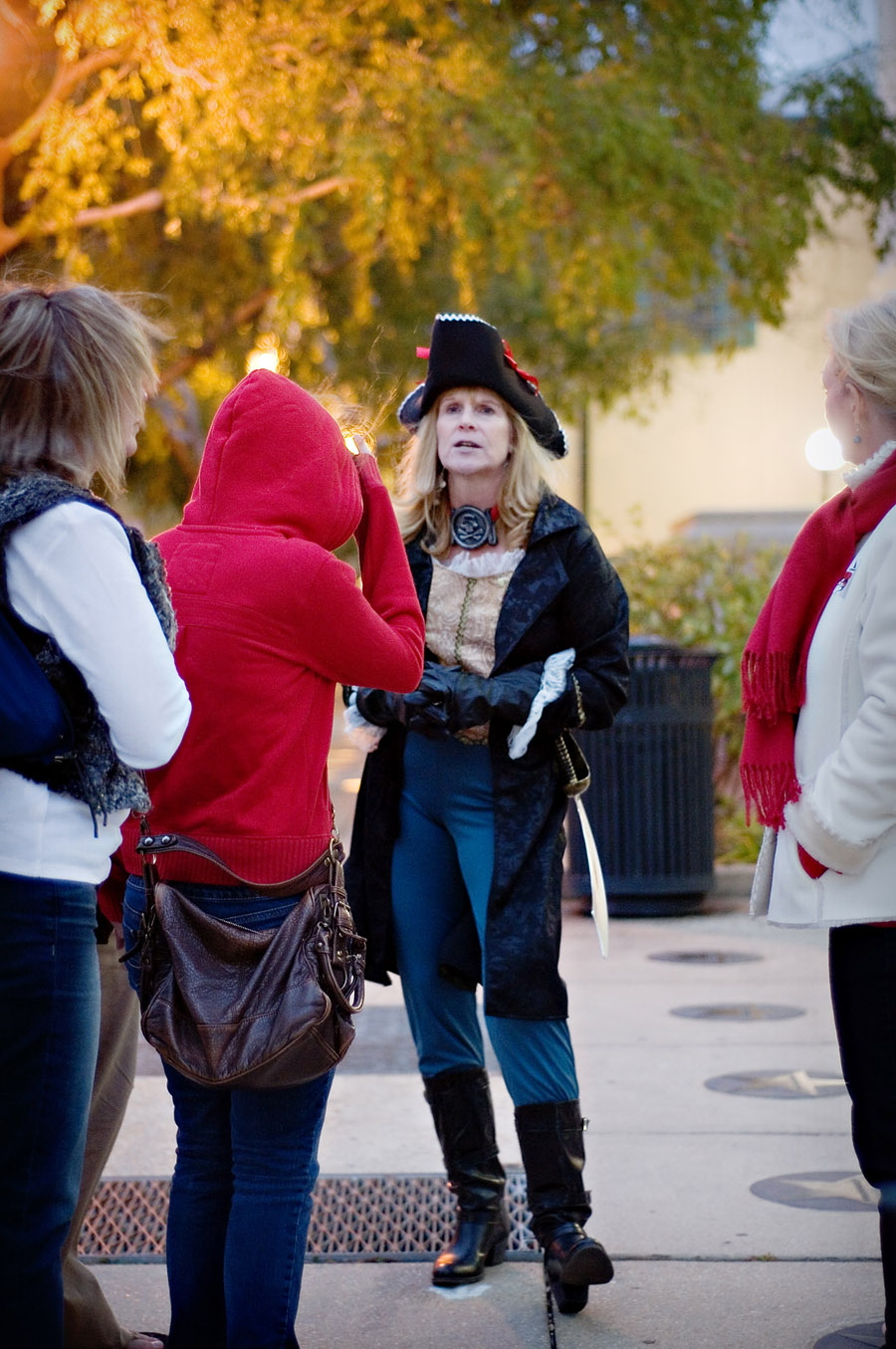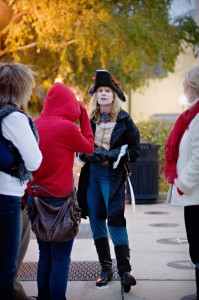 As America's first settlement, Pensacola has its fair share of haunted history—just ask the members and volunteers of UWF Historic Trust, who run the annual Haunted House Walking and Trolley tours. Although the known by many names, the Trust has been conducting annual haunted tours in one form or another for the past 25 years. When the Historic Pensacola Preservation Board was repealed in 2001, their collections and buildings were transferred to the University of West Florida, and the Historic Pensacola Preservation Board became a direct support organization of the university known as West Florida Historic Preservation, Inc. The name of the West Florida Historic Preservation, Inc. was changed to UWF Historic Trust in 2013 to emphasize that the sites, structures, collections, programs and exhibits of the organization represent a public Trust. Currently, the Trust manages the Historic Pensacola campus of UWF, which includes 28 properties in Downtown Historic Pensacola such as The Dorr House and The Lear-Rocheblave House.
Tours in Downtown Historic Pensacola will run on Oct. 16, 17, 23, 24 and 30. Every tour is open to all ages except the Redlight Tour, which is adults only because of its bars and brothels theme. Walking tour tickets are $15 per adult and $8 per child under 12. Trolley tickets are $20 for adults, and $10 for children. Discounts are available for groups of 10 or more. Tours leave from the Voices of Pensacola Multicultural Center (117 E. Government St.) starting at 6:30 pm and they last one hour and 15 minutes. Before you head out on tour, don't forget to pick up your ghost-hunter EMF detector to pick up any electromagnetic activity left by spirits. For more information, call Wendi Davis at 850.595.5985 ext. 111.
Tour Guides Share Their Own Stories of Ghastly Ghosts and Ghouls
CREEPY COOKIES
"I've had several scary experiences on my tours," said Jessie Drossos, who has been a volunteer tour guide for 15 years because of her love for history and Halloween. "The one that really stands out is the year we did tours in an open wagon pulled by a horse. I was doing the Seville Tour, which goes east on Zaragoza and around Seville Quarter, then turns west on Government. I began to talk about a house on the street where Donovan Realty is now. Back in the 1800s, a lumber baron lived there and he was single and it was said that his cook made the best chocolate chip cookies in the world. People might not have liked the guy, but they would try to get invited to his house just to eat the cookies. As we passed the house, I smelled fresh cookies out of the oven. I looked around the wagon and, sure enough, other people smelled it, too. It was kind of freaky."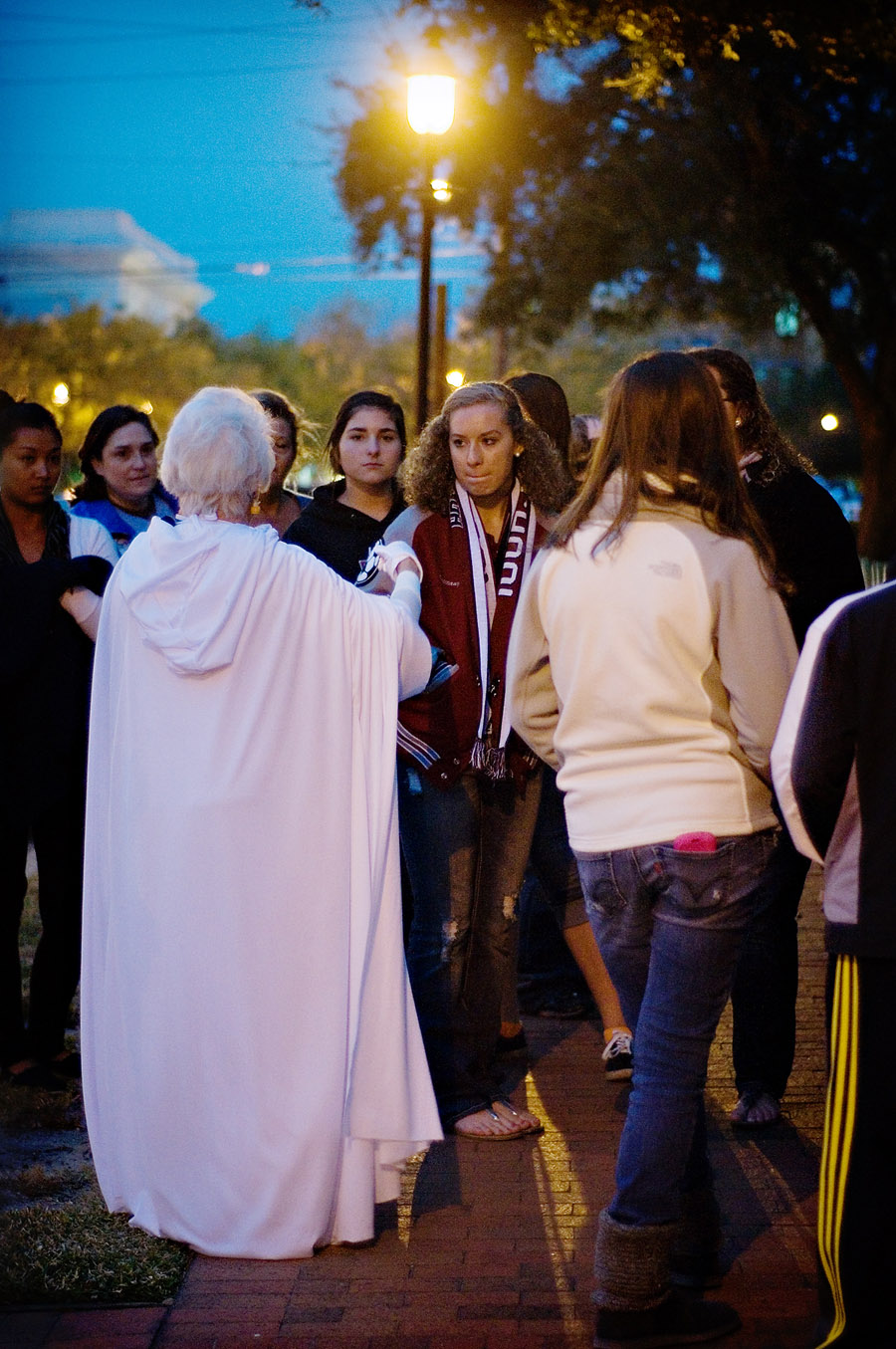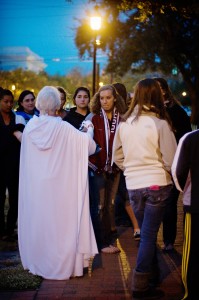 SHIFTING SHADOWS
"One of my stories is about The Dorr House built in 1871 by Clara Dorr," said Laurie Mortiz, who has volunteered as a haunted tour guide for 10 years. "Mrs. Dorr died in 1898 and the family sold the house in 1904. It is now part of the University of West Florida Historic Trust village, and it is on the Ghastly Ghosts of North Seville tour. A few years ago we were doing tours in July and I had a small group—a dad and his young daughter, and a mom and her two young sons. We were walking from the Thomas Gray House across Seville Square towards Dorr House and Kennedy House when I thought, 'That's weird–the first floor lights are on. Looks like somebody forgot to turn them off.' As my group approached the house, there was a shadow figure standing in the northeast corner window. It turned and walked straight towards the back porch and disappeared into the dark. My whole group saw it, so I stopped and said, 'That's not normally part of the tour.' Then I explained to the group that the building was locked down after the last village tour and closed at 4 pm. Also, it would've been impossible to walk straight through the inside of the house and onto the porch. Even though there is a hallway on the side of the house, it dead ends into a wall, then you'd have to go through the locked kitchen to get to the back door leading to the porch."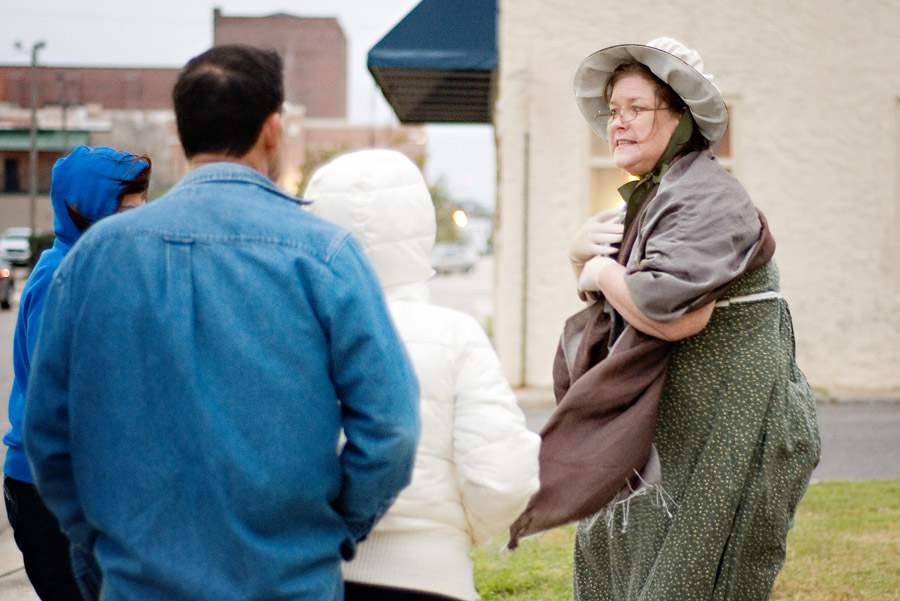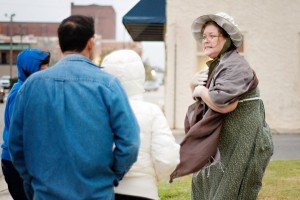 GHOST GIRL
"One of my personal experiences that I will share occurred at the Lear-Rochblave House," said Miriam Hoover, who earned a BA in History and has volunteered as a haunted tour guide for three years. "The house was built in 1890 by Kate and John Lear, who never lived in it and filed for divorce before they could move in. The Rochblaves lived there during the turn of the century and they had children, but none who passed away. Many of the historic homes have documented something terrible happening in the home. Death, murder, some tragedy or trauma that we can link paranormal activity. Interestingly enough, there's no event documented that might explain why the Lear-Rochblave House is haunted, but workers and people on tour have spotted a young girl, seen girls dancing, or smelled roses. While I was at work one day, a friend of mine and her family went out on a tour and the Lear-Rochblave was the last house on the tour. My friend's eight-year-old son suddenly freaked out and said he wanted to leave. When she took him outside, he said there was a little girl sitting on the stairs who was angry and wouldn't stop staring at him during the tour. Two or three months passed, and I was doing the tour with a family that had kids. There was a three-year-old girl and by the end of the tour we were best friends. We got to the house and were in the dining room when suddenly the girl came up hugging my apron with a hand covering her mouth. When we asked what was wrong, she slowly extended her arm and pointed at the stairway asking if that was a girl. Everyone looked, every hair on my body stood up, and she said a girl was sitting there. All I could say was, 'Yeah, there probably is.' We quickly left after that and completed the tour from outside the house."