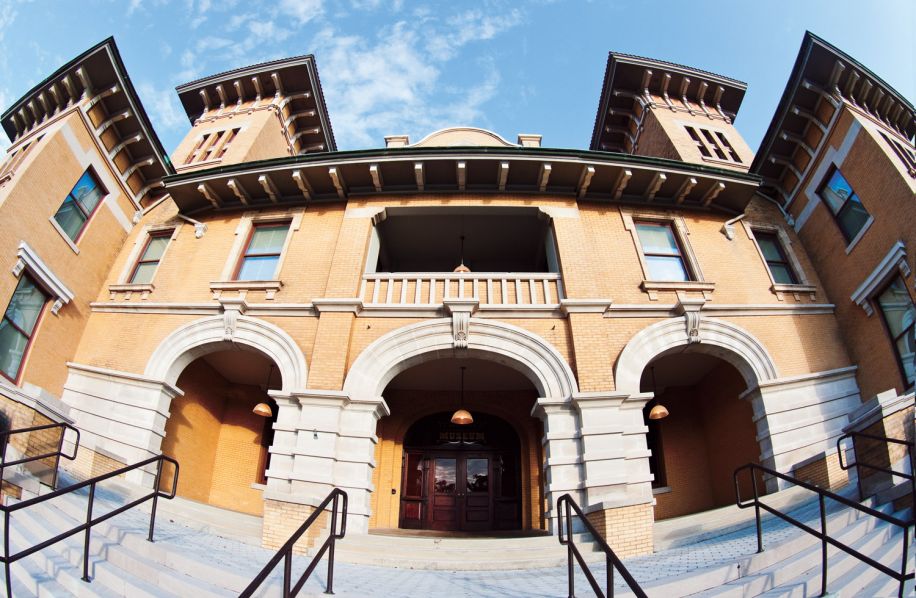 The National Trust for Historic Preservation defines cultural heritage tourism as the act of traveling to experience the places and activities that authentically represent the stories and people of the past and present. These places can include historic, cultural and natural resources. The heritage traveler is a unique and sought after demographic because they travel more frequently, stay longer and spend more money.
According to a 2003 U.S. cultural traveler study by the Travel Association of America, 81 percent of the 146.4 million U.S. adults who took a trip of 50 miles or more away from home can be considered cultural and heritage tourists. The cultural heritage tourist spent $623 on average per party, per visit while the general traveler spent $454. Cultural heritage tourists spent four nights per trip while general travelers spent 3.2 on average and cultural heritage tourists had 2.2 people in the party versus 2.1 for general tourists. Roughly 62 percent of all cultural heritage tourists stayed in a hotel while 55 percent of general travelers stayed in a hotel. Based on this  data, the average U.S. cultural heritage traveler spends 1.36 times as much per party, stays 1.53 times as long at the destination and has 1.04 times as many people in the party as general traveler. The calculated per-person daily expenditures for the cultural heritage traveler are 1.04 times higher than the general traveler.
These economic benefits are not the only reason why heritage tourism is good for communities. Heritage tourism helps promote civic pride and preserve a community's unique character. A vibrant heritage tourism market also makes room for more recreational activities for locals such as expanded dining options, entertainment, shopping and more.   
This data combined with the fact that cultural heritage travel is considered one of the fastest growing segments of the tourism industry, appealing to both baby boomers and millennials, bodes extremely well for Pensacola, the oldest non-continuous settlement in the United States. With a rich array of cultural and historic experiences going back over 450 years, Pensacola's unique history is often cited as a top reason for travelers' decisions to visit. And, while historic sites such as Fort Pickens, the Pensacola Lighthouse and the Naval Aviation Museum are outside of the downtown area, the vast majority of our earliest history lies within the 44 blocks that define historic Downtown Pensacola.
Many of these properties sat in neglect for decades until 1967 when a group of concerned citizens, local preservation groups and state officials helped to restore and protect these vital community assets. This group became a preservation board that operated until the early 2000s. In 2001, the University of West Florida stepped up to manage the preservation and programming for what is now called the UWF Historic Trust, which includes Historic Pensacola.
Historic Pensacola consists of 28 properties in the Pensacola National Register Historic District. Eleven of these properties are interpreted facilities that are open to the public such as, the Pensacola Children's Museum, the T.T. Wentworth, Jr. Florida State Museum, and Historic Pensacola Village, which offers tours and a number of educational programs, including a living history program in which costumed guides welcome visitors into Historic Pensacola Village, sharing early colonial life-ways and offering various programs highlighting Spanish Colonial Pensacola. Historic Pensacola Village is located on the site of a later 18th century Spanish fort, Fort San Miguel–what would become modern downtown Pensacola.
The Trust recently completed an interpretative master plan in order to create a unified brand and guide the development of the museums and sites. Robert Overton, Jr., executive director of UWF Historic Trust, also wanted the study to help "transform the public perception of what Historic Pensacola is." To achieve this goal, the Trust hired Haley Sharpe Design, a consulting firm that has worked with the Smithsonian, Jamestown, the Alamo and the Museum of the Americas. The firm worked with museum staff to develop a number of exciting changes and additions to enrich the site and how it is interpreted. Their recommendations include improved signage, shaded seating with interpretive exhibits or signs, shade coverings for archeological dig sites and enhanced entryways for the Museum of Commerce and the T.T. Wentworth, Jr. Museum. These updates will serve to tie the Trust's properties together in order to create a single interpretive experience for visitors.
"We have multiple stories to tell," says Overton. "What stories are we telling and how can we better tell them? We've got to look at ways to make the properties that we manage, which include buildings and green spaces, work harder to help tell the story."
One of the projects Overton and his team wanted was to create a "front porch" of sorts for Historic Pensacola. Overton sees the T.T. Wentworth as that point of entry.
"It's a visual icon," says Overton. "People know the building and we can do a better job of getting people in there and once they are in there, giving them a better overview of what we have in terms of all of our locations. We need to focus that experience to make sure it is a good one."
Other potential changes include expanded operating hours, night and weekend programming, and augmented reality experiences. Augmented reality allows visitors to see digital mapping of historic sites on handheld devices so that visitors can see what was there before. The Trust unveiled its interpretive plan on Oct. 20 at the Museum of Commerce.
The Trust's annual report also shows a growing interest in the historic culture and properties in Downtown Pensacola. Historic Pensacola's visitor rates are growing year by year. The downtown properties hosted 115,304 visitors in the 2014-15 fiscal year, approximately 11,291 of those were school children. In addition, another Trust property, Milton's Arcadia Mill, hosted 6,900 visitors. The organization has a full time staff of 19, a part time staff of 15 to 20, and about 40 volunteers. In 2014-15, there were a total of about 4,120 volunteer hours served.  Many of the properties serve as venues for Trust events and are available for private rentals. In the 2014-2015 fiscal year a total of 302 special events were held at Trust properties.
Pensacola is a city rich in history, and much of that history centers on Pensacola's historic, waterfront downtown district. No doubt the expanded efforts of the UWF Historic Trust will have a positive impact on quality of life and tourism growth in our area for years to come.