Written by Hana Frenette + photographed by Guy Stevens
Tucked away off a quiet country road in Jay, is a sprawling ranch where thousands of beautiful European fallow deer graze peacefully. The property, known as Santa Rosa Ranch, encompasses more than 620 acres of rolling grassy hills, oak-lined trails, wooded forests, and a handful of lakes and ponds.
The land was formerly used as a hunting preserve, but once Missouri deer farmer Kevin Grace purchased and opened the ranch last fall, the area has served as a family day-trip destination, farm, and educational environment for all who visit.
In addition to the deer, the farm is also home to horses, miniature ponies, antelopes, pygmy goats, bunnies, pigs, ducks and a few dogs—all of which are available to pet and feed throughout the day.
Tucker Bramon, Project Manager for SSR noted one of the most exciting opportunities on the ranch takes place during the summer and continues through the fall.
"For about five to six months out of the year, we have a cool opportunity for kids to come out and bottle feed baby deer, as long as they're here at 11am or 4pm. Next year when they come back, they'll be able to see the babies they fed, playing in the fields," Bramon said.
Currently, children and adults alike will be able to pet and bottle feed three wobbly-legged fawns by the names of Bambi, Bolt, and Pistol Annie, who were all born on June 10.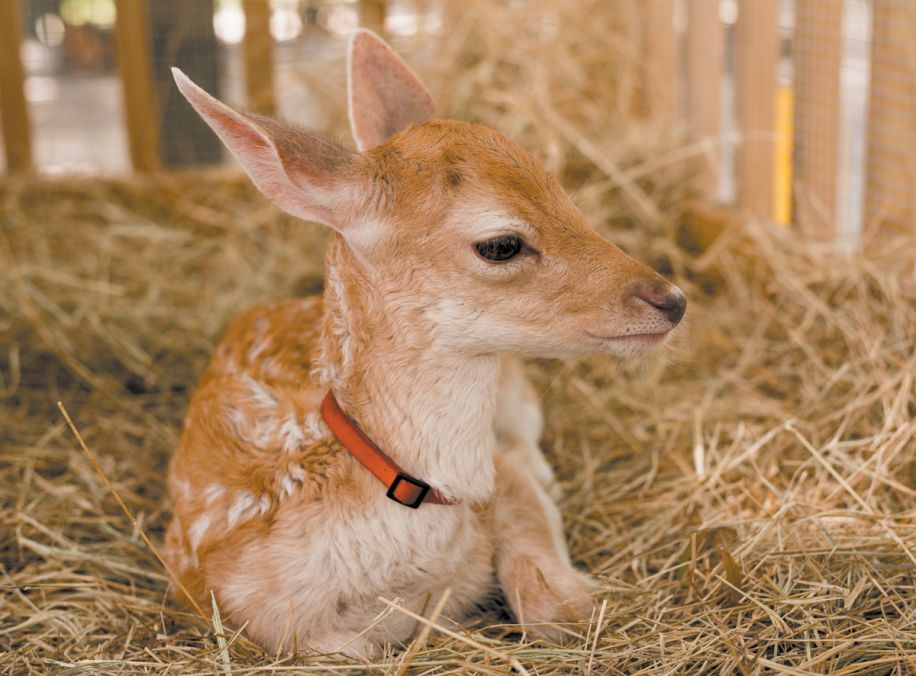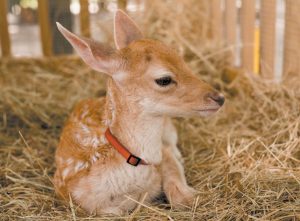 While the deer, ranging in color from spotted and tan, to white, to chocolate brown, are the main attraction, the farm offers a multitude of activities and attractions.
"We have things hidden all over the place and you could easily entertain yourself for a few hours or more," Bramon said.
A popular attraction is the hayride, which takes guests on a leisurely 40-minute ride through the hills and trails of the property, stopping every so often to allow hayriders to feed the deer they encounter near the edge of the forest or the open meadows. The deer range in age, with the older deer displaying wide full antlers covered in velvety fur like you'd expect to see on an a moose and the month-old deer ready to run with the herd, showing off their newly spotted coats.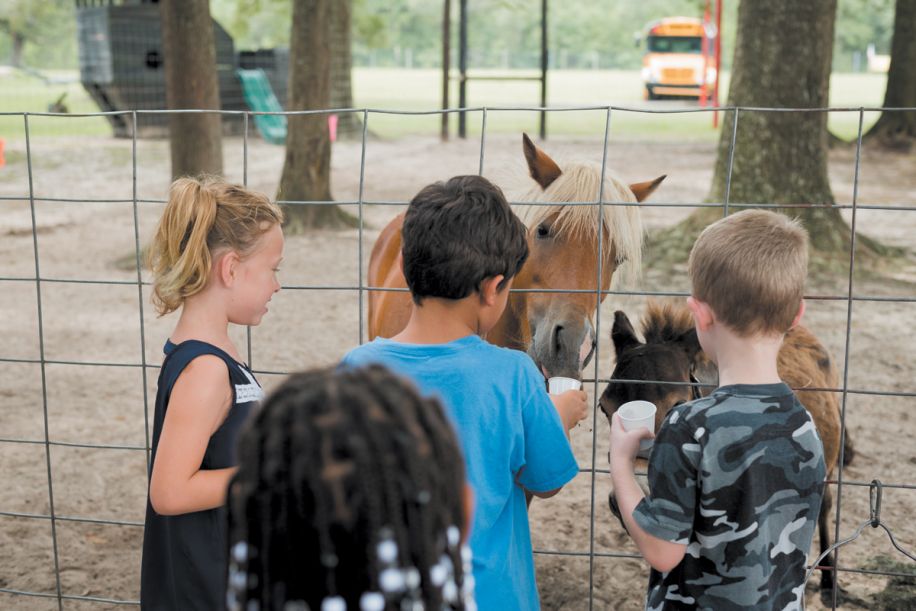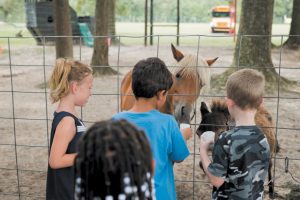 Second to the hayride, fishing trips have also been a very popular option and Bramon noted the ranch will be increasing their space for fisherman in the near future.
"We have a large lake and 12 small ponds that wrap around the property. We've started out on a small scale and have opened just one large pond for fisherman as of right now," he said. "We have bass, catfish and brim out here, and we do catch and release as well as catch and keep."
The ranch also offers a few options for primitive camping in the wooded areas. Guests arrive on the grounds, and can ride around the property with Bramon and select their site for the evening, sometimes joined by as little as one or two other campers.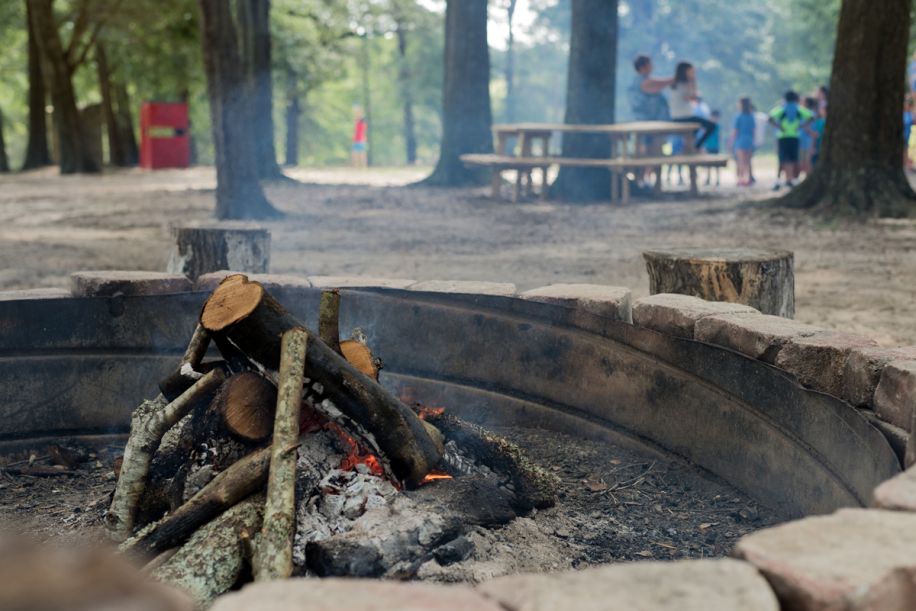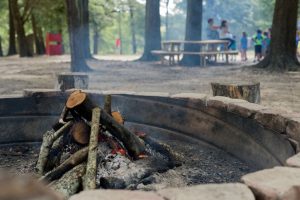 "We'll eventually have a dedicated site with RV hookups and a couple cabins," Bramon said.
All-day entrance to the farm is $10 a person, with children under two entering for free. Military guests enjoy a 50 percent discount off their entrance fee. All day fishing passes are $20.
"We want people to come out and stay for two to three hours at least, really take your time and enjoy everything we have to offer," Bramon said.
Non-animal related activities include small zip lines between tall oak trees, compressed air cannon shooting, and a mechanical bouncing bull for kids. Open fire pits and picnic tables are also scattered throughout the main area of the ranch, allowing guests the opportunity to grab a stick and roast a hot dog or smores provided at the onsite snack stand.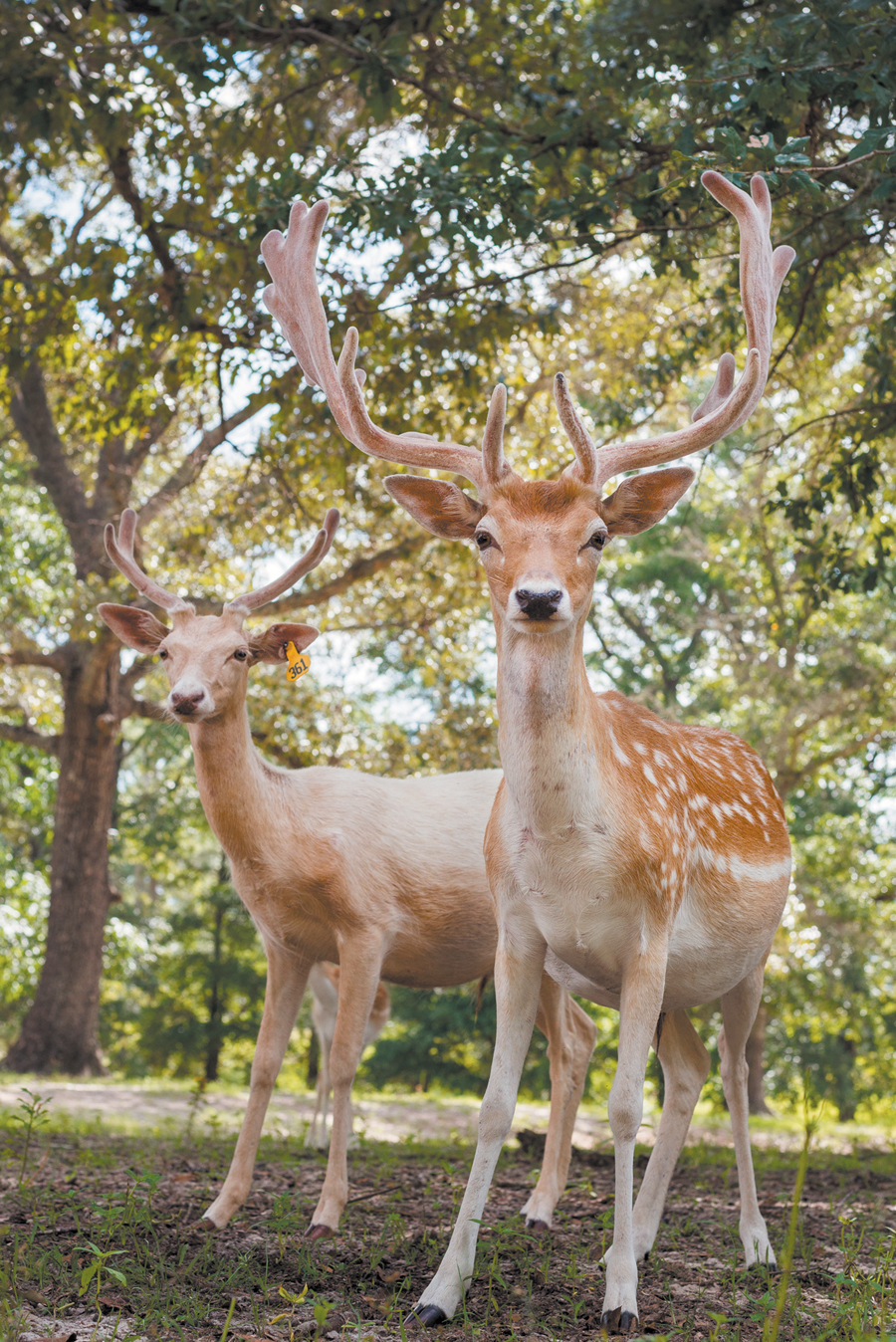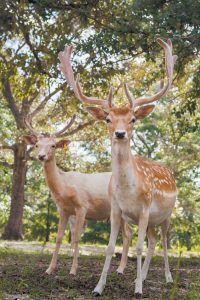 While the ranch has been open for less than a year, big plans for the property are already underway.
"We're going to be expanding the farm in quite a few ways—we'll be putting in a bigger zip line across the lake, possibly bringing in a ferry and creating a walking path around the lake so we can host events like 5ks and what not," he said.
The farm is still in its early stages of operation but has already won over visitors from around the panhandle with its friendly, family-oriented staff and modest, authentic ranch life experience. The ranch has operated for close to a year with virtually no advertisement whatsoever, aside from positive Facebook reviews and word of mouth, which Bramon said has allowed them to open without the stress of large crowds.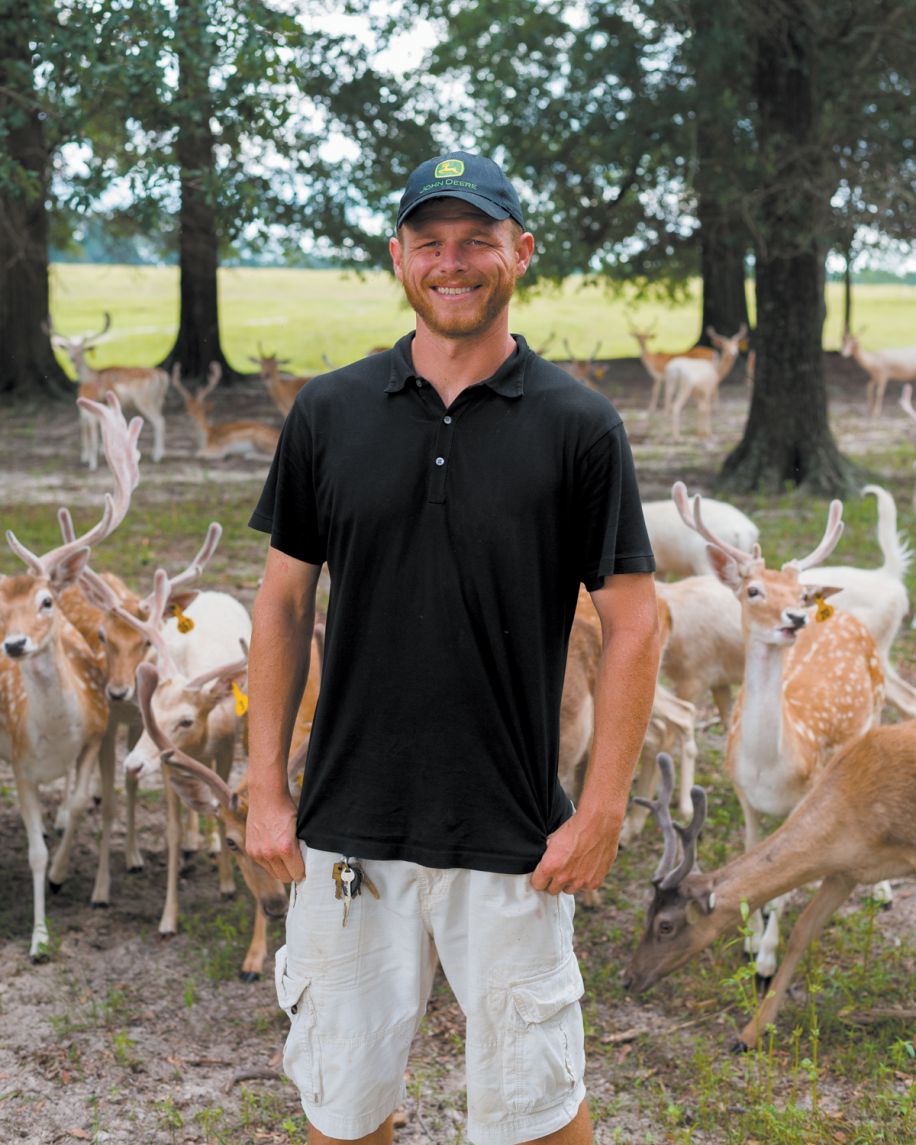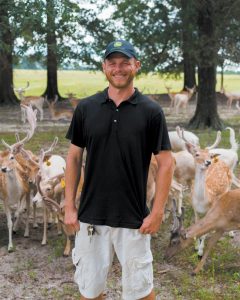 The Ranch staff is planning for camping accommodations and a long list of fall activities for the cooler months in hopes of bringing even more people out to experience the ranch.
The ranch has seen as many as 300 people on the farm in one day for field trips and family gatherings, and Bramon hopes to continue to increase their daily visitors as more people learn about the ranch. In the fall, he hopes to create a fall festival event on the farm which would include a pumpkin patch and pumpkin carving, warm apple cider, corn mazes, campfire grilling, hayrides, and of course many opportunities to feed and pet fawns.
"Once I had the opportunity to come out here and become involved with the ranch, I wanted to share it with as many people as we could and make it as inviting as possible," Bramon said.
Bramon moved to Santa Rosa County last year from Kansas City, Missouri to be closer to his mother. "I've been blessed to help create a vibe that's unlike anywhere else around and want everyone to feel at home while they're on the ranch," Bramon said.