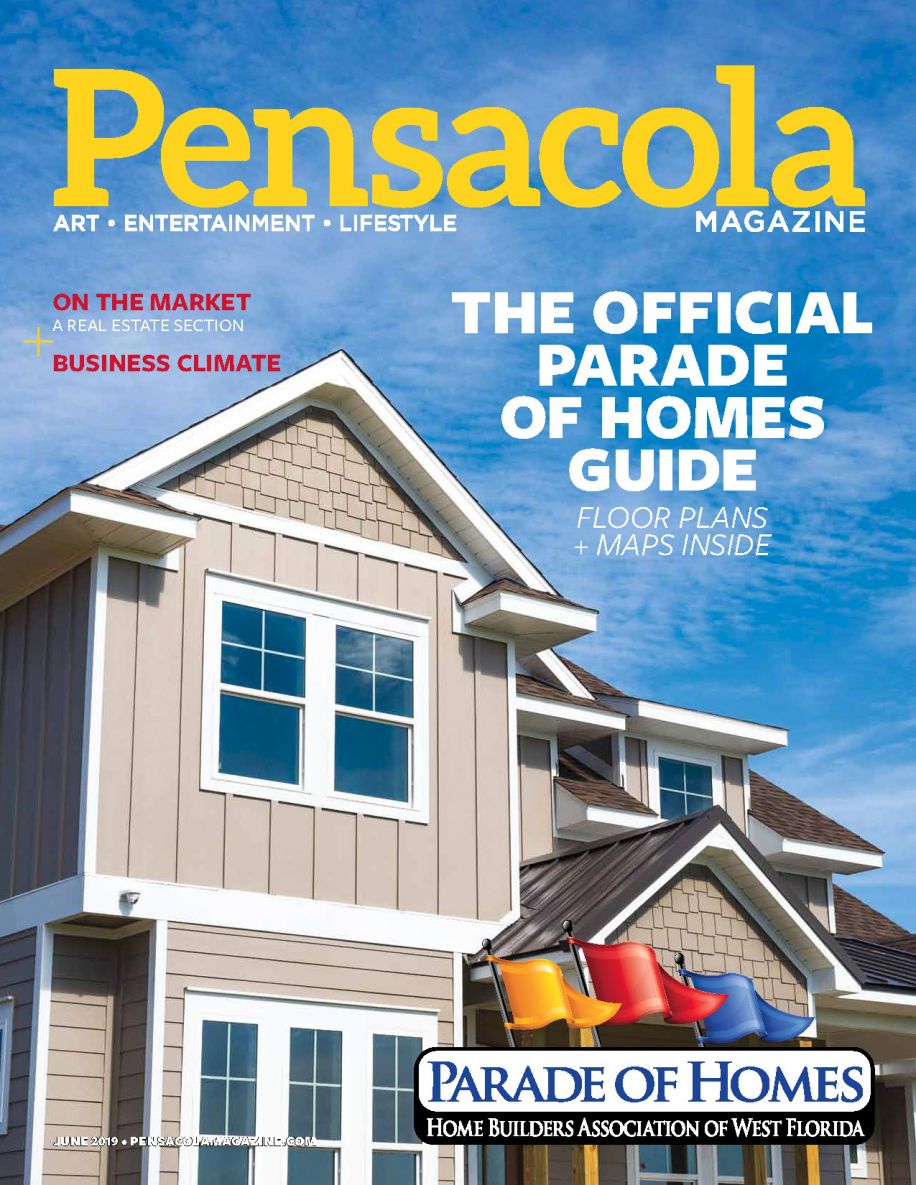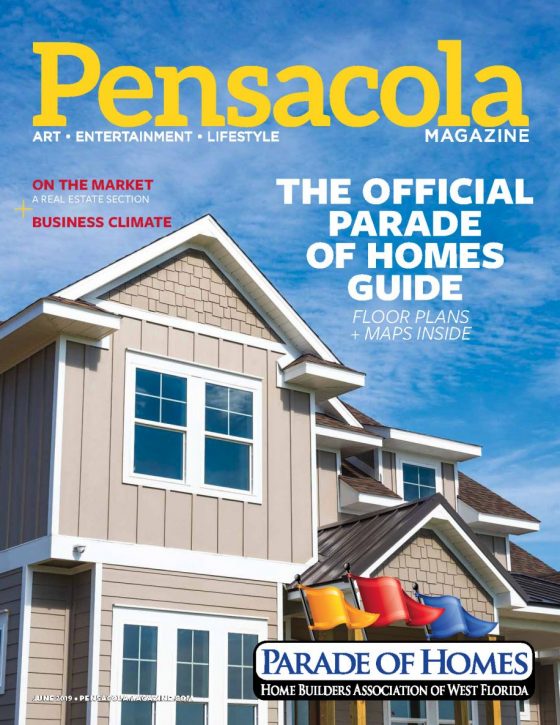 By Will Isern
Homebuilders in Escambia and Santa Rosa counties have enjoyed strong growth and are eager to start on new projects, but face a shortage of available lots, regulatory hurdles and the uncertainty of a fast-approaching election.
Homebuyers looking to downsize want nicer amenities, and those looking to build larger homes want to do so in upscale communities that are quickly reaching capacity.
Economists, meanwhile, foresee sustainable growth based on low unemployment and rising wages. The demand for new homes, they say, will at least keep pace and could outstrip the supply in coming years.
Such is the landscape of the local housing economy halfway through 2019, based upon interviews with local homebuilders, economists and the Homebuilder's Association of West Florida.
It doesn't take an economist to see that Northwest Florida's housing market has been growing steadily for years. New homes and subdivisions have sprung up left and right, especially in Beulah near the Navy Federal Credit Union campus and in desirable areas of Santa Rosa County.
Rick Faciane of Classic Homes builds custom and semi-custom homes for affluent buyers in and around Pensacola and said his buyers generally fall in to two categories.
"Pretty much our market is either people moving up or moving down, and that sounds contradictory but its really not," said Faciane. "People in their retirement years are moving out of homes up north or in California and are moving into Florida-style living. So they'll move into the low 3,000 (square footage) range, and a lot of them are even getting into the 2,500 to 3,000 range. They still have nice amenities, but not the size. Young people in the range of 40s and early 50s may be going up in square footage and size. They're still in the area where they may be raising families and it's not unusual for us to build a 4,000 square foot house for someone in their mid to late 40s wanting to move into a more affluent neighborhood."
Alton Lister of Lister Builders said the focus for many has shifted to quality of space over quantity. Gone are the days, he said, of cookie-cutter castles.
"The McMansion trend has slowed down, I think we may have left that era," said Lister. "People are putting more quality in less square footage."
Blaine Flynn, founder and owner of Flynnbuilt, built more than 100 homes last year from Baldwin County, Alabama to Okaloosa County and said the homes that sell fastest are those that are the most affordable.
"Our average sales price is dropping," said Flynn "Which is telling me people are looking for more affordability right now. We're not having to lower our price to move (houses) we're just not spec'ing them out with every possible amenity. Those aren't the kinds of houses that are moving."
As the local market has surged to life since the Great Recession, national and regional homebuilders like D.R. Horton and Adams Homes have taken notice and staked out considerable interests, capturing many of the area's buildable lots. Many builders expressed concern that the area's inventory of lots is running low.
"The big dogs are in town and we're getting more and more of them," said Flynn. "Developers are moving in and they want to sell whole subdivisions versus smaller lots."
According to an inventory by MarketGraphic Research Group, the inventory of developed lots from Baldwin to Gulf counties has dropped by nearly half since 2009. In areas like Gulf Breeze, Navarre and Beulah, a quality lot can be hard to come by, the builders said.
"The problem is the lot," said Faciane. "It's not that we can't provide the house, we can't find the lot where we want to put that house. We have a real need for quality subdivisions. (Homebuyers) have got to put something somewhere where they know they're not going to be upside down in appraisal values."
Developing new lots is not easy, especially in Escambia County, builders said. Regulations introduced in the last five years, they said, have made the development process take as much as two years before a site is ready for building.
David Peaden, Executive Director of the Homebuilders Association, said developers always have always had to deal with government regulation, but that some rules are over the top. The HBA helps developers navigate the to advocate the regulatory red tape and advocates for developer-friendly regulation.
"There's always something in the construction industry that is volatile," said Peaden. "It could be pressures on material prices that spike at certain times of year, it could be a natural disaster that hits and causes people to change what they were planning to do. And there's always the regulation side. We've been fortunate on two out of three.
The volatility of lumber prices, we can't control that, but on the government side in both counties we have growth related challenges. A lot of regulations are over the top, cost more money and make it to where people can't afford a home. What we're seeing now in both counties and in Santa Rosa County in particular is a shortage of lot availability. It drives up the cost of land which drives up the cost of housing."
The shortage is, in part, a symptom of a decade of robust growth. The U.S. economy crossed into its longest-ever expansionary period in July, leading some to wonder if the next slowdown may be around the corner. Economist Dr. Rick Harper, however, said all signs point to smooth sailing for at least the rest of the year.
"I think that the market is well positioned to grow over the next year, and while it will not be exuberant growth it should be sustainable growth," said Harper. "We've got good job growth, we've got low unemployment, wages are rising at above the rate of inflation and we've got the Fed keeping interest rates low. We don't expect more increases in 2019, so if you look at interest rates in relation to a month or two ago, the 30-year mortgage rate has fallen. That makes housing more affordable. It should enable good performance to continue."
Despite the good times, developers still remember the sting of the Great Recession. With the 2020 election looming, Faciane said some developers might await election results before pushing ahead with new projects.
"Development is not cheap," said Faciane. "You don't want to risk putting everything you've ever saved into a project just to have the economy turn upside down. In the next 24 months, I think it's going to be wait and see."
Flynn, however, said so long as the numbers support it, he's forging ahead.
"Election years are always weird because of the uncertainty," said Flynn. "But I'm going to look at our numbers going into the last quarter of this year, and so far we're ahead of schedule and it looks like we're on pace for another 20 to 30 percent growth, so I'm not backing off. I'm not a gloom and doom guy. I'm not changing anything."