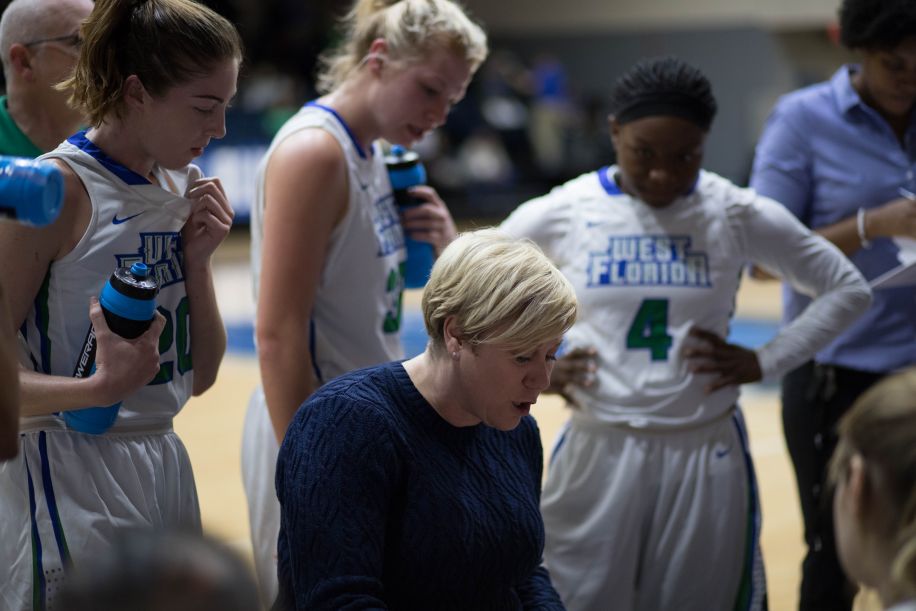 Pensacola has its sports darlings, the Blue Wahoos, the Ice Flyers and more recently the UWF Argonauts, but men are not the only ones leading the way in sports. Both the University of West Florida and Pensacola State College lead the way for women's sports in Pensacola, and they represent the city just as well as the professional teams. In 2012 alone, UWF's women's soccer team won the NCAA Division II Championship and PSC's women's basketball won the FCSAA/NJCAA Region VIII Championship, both major wins for the local schools.
"We've been in the forefront of women's athletics since 1980," PSC Athletic Director Bill Hamilton said. "Especially here, in Pensacola."
Along with previous wins and awards, both schools had teams advance to their respective championships in 2017, but lost their matches. Even so, the continued representation of Pensacola at the regional, state and nation-wide championships speaks to the quality and commitment of the school teams.
UWF has an impressive array of women's sports, from their team sports like soccer and basketball, to individual sports like swimming, diving, tennis and many others. Meanwhile, PSC has five sports team, three of which are women's sports; basketball, softball and volleyball. The ratio of women to men's sports, three to two, is a unique feature of the school, one that Hamilton was proud to bring attention to and has previously been praised by Title IX officials.
Although the athletes are among some of the best in their sports, there is an additional layer to their workload: education.
"There's a three part emphasis that the NCAA puts on division two schools, from athletic competition, to classroom performance, then community service," UWF Director of Athletic Communications Brian Henry said. "So in all of our programs, we want to graduate our student athletes, we want to impact the community through community service and then we want to be strong in the athletic fields, because we are still trying to win games and competitions."
The women who participate in the athletic programs must learn to balance school, sports and community outreach, as well as any additional activities they are involved with, which may include sororities, clubs or simply maintaining a social life. This balance mirrors the "third shift" that women in society often face, which is the expectation that women work on domestic tasks after spending the day at their jobs. Pressure from school and sports, just like work and home, can be difficult for students to manage.
However, UWF's Women's Basketball Coach Stephanie Yelton has a simple coaching philosophy that she tries to instill in all her athletes:
"We want our (student athletes) to have a championship mentality for their overall life," she said.
And, along with being champions, Yelton likes to remind them to enjoy their time.
"I tell our recruits and athletes, you only get to be a student athlete one time," she said. "I may be coaching for twenty to thirty more years, but this is their time."
The colleges also provide a unique environment for women to grow and learn in a changing society. In the wake of #MeToo and other women-empowering social movements, the next generation of women are stepping into a world different from one just a few years ago. The sports teams of both schools help to develop women who will soon become leaders in the changing community.
"The children who get to meet some of our athletes, whether they know if they're an All-American or a National Champion or the last person on the bench, I don't think that really matters," Henry said. "They just like to be able to spend time with them and most of our athletes are usually just really open and engaging. When I've been on visits around the community with different teams, it opens my eyes a little more to think that, yeah, these are role models for youth in the area."
The development and growth of the students, along with winning games and championships, remains a top priority for the schools. College has always been a major transitional period for students, a place where everyone can stretch their wings and prepare themselves for the wider world, or even create strong bonds in the local community.
"The mission is to get them to move on," Hamilton said. "This cannot be the destination, because if it is, (the student athletes) have picked the wrong place."
Being a leader and mentor to her athletes was very important, Yelton stressed. Creating trust and being transparent were her ways of getting the students to pay attention and really learn from her, to help her be a better mentor.
"You have to be transparent," she said. "That is our biggest way of helping someone in their life, to let them into your life… Be who you are, but be transparent about who you are. You have to be genuine and honest."
While the students grow and learn, the staff who train them, work with them, watch them grow, have a sense of pride in seeing the leaders coming from their own schools.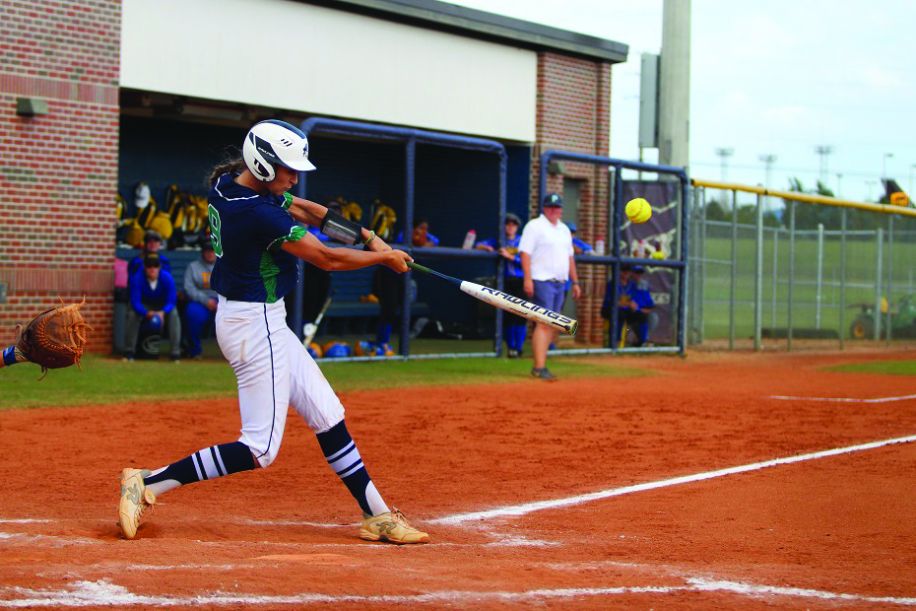 "Just the way they represent the university," Henry said. "When we've hosted our Hall of Fame banquet, or even when we have our end of the season student athlete-donor dinner awards banquet, you're so used to seeing them at practices, at games and doing interviews and then to see how they go on in their professional lives and become leaders in their communities … that's the most enjoyable thing. To see how they mature."
When all is said and done though, Yelton had a very simple and perhaps overlooked philosophy when it comes to athletes, women or men, that can be followed anywhere, no matter who you are.
"When one coach or team wins, we all win," she said.