By Tanner Yea
You may have seen it roaming around the city or cruising up and down the Gulf Coast – a 1978 VW Bus, painted pure black except for accent stripes and a refracting prism painted on the side. As it pulls up, you notice the stereo is blasting Pink Floyd's Dark Side of the Moon, and the interior is decorated similarly to the outside. 'Wild' Bill Tucker, the president of Pensacola's Rare Air Emerald Coast VW club, is the owner of this marvelous machine.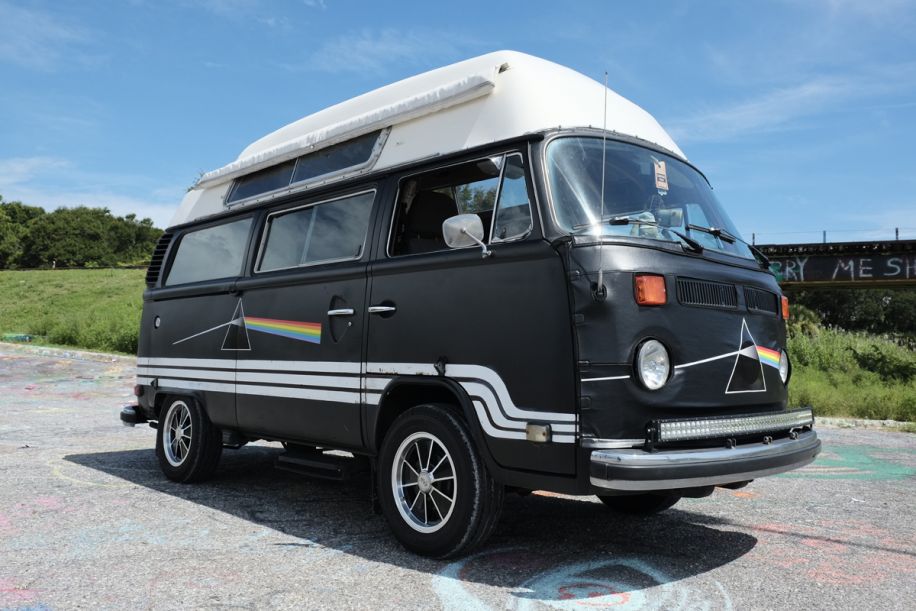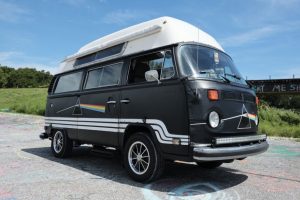 "There's this whole subculture for VWs. There's a sense of camaraderie – you wave at other VW drivers. If one is pulled over on the side of the road, you pull up and see if you can help. It's our code," said Tucker. Wild Bill is a retired Navy veteran and has been associated with the club since 1994.
The Rare Air Emerald Coast VW Club was established in 1991, when two separate Pensacola VW clubs – Rare Air and Emerald Coast – were consolidated into their current form. Rare Air Emerald Coast is part of the Vintage Volkswagen Club of America, and is the largest VW club in the Florida Panhandle.
"Our goal is to keep as many old VWs on the road as possible by supporting the owners and providing a great source of information and spare parts for all VW enthusiasts in the area," said Tucker.
The Volkswagen brand has a long history, originally being developed by Ferdinand Porsche – of Porsche fame – in the mid 1930s as an affordable and easily maintainable car. During World War II, car production was stopped in favor of producing German military vehicles. Once the war ended the company almost died out, but was saved by England in hopes to rebuild Germany. The first VW sold in the United States was in 1949, and sales have only grown since then.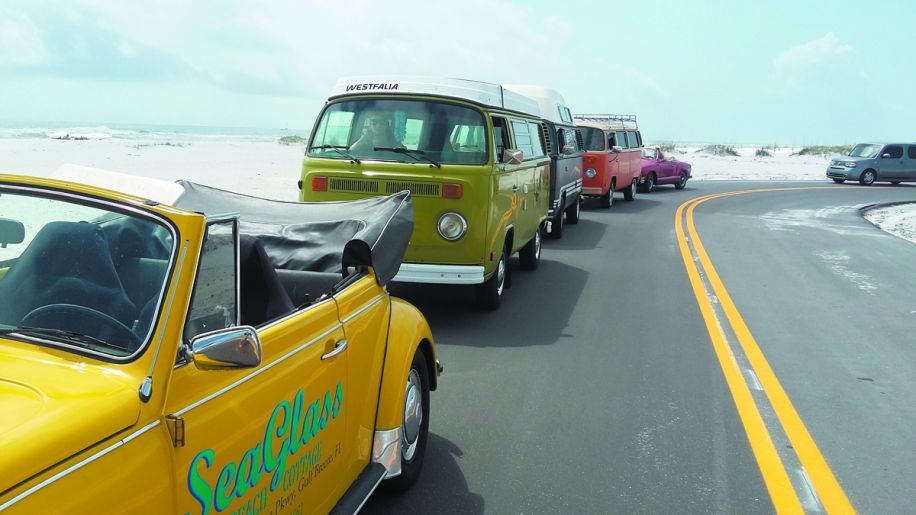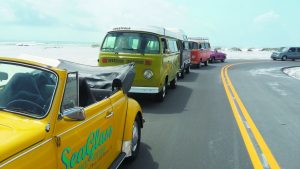 Rare Air Emerald Coast has two major roles. The first is to serve as a social club for people who appreciate and own VWs to meet up, swap stories, compare their vehicles, and show off their classic cars. They travel to local car shows and hold their own, proud of the work they've put into their cars.
The second role is to function as a resource on how to keep up with and maintain these cars. On the first Saturday of every month, they offer tech sessions with information on how to repair VWs of all make and models.
"Our goal to keep as many VWs on the road as possible," said Tucker. "There are really no dealerships or repair places around Pensacola anymore that can fix VWs. Luckily, they are easier and less expensive to restore than a normal car, and parts are readily available."
Tucker's love for the VW started early, as he grew up in the 50s and 60s and always wanted one. His first was a brand new 1969 Beetle he bought for $2000 in Winston-Salem, NC. Since then, he has owned the distinctive 1978 VW Bus as well as a 1969 Squareback.
"They're a fun vehicle to drive. They become part of you, it's a zen thing," said Tucker. "You actually have to drive the car – there's no power steering, no automatic transmission, no A/C. That's why they call people who drive the Buses 'pilots,' because you actually have to pilot it."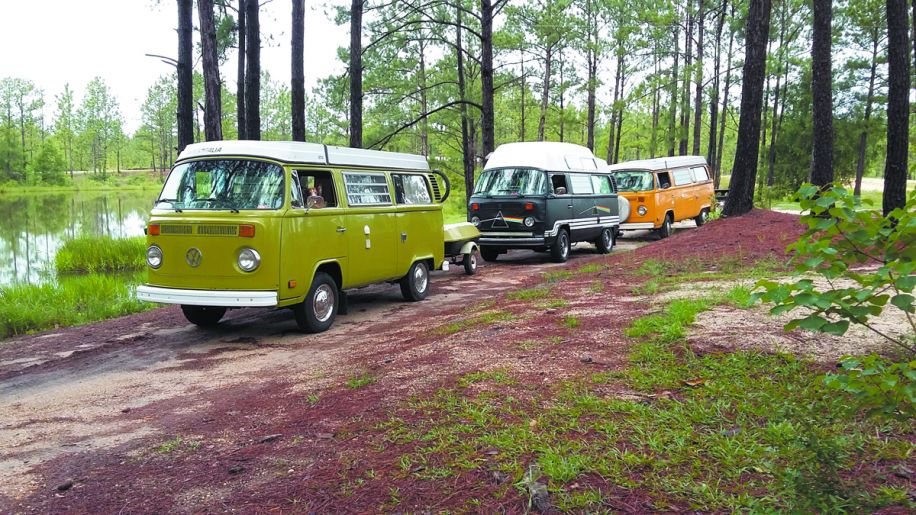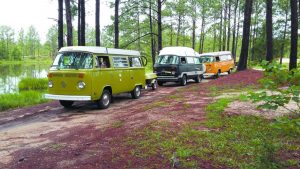 The club has about 90 members of all ages, and mostly features air cooled VWs – a design that uses flowing air to cool down hot engine parts, rather than modern coolant. The club has models like Buses, Karmann Ghias, Dune Buggies, Things, Kit Cars, Squarebacks, Fastbacks, Bajas and Rail Buggies. There are also several new Beetles and a couple water-cooled models as well.
Some of the club activities include participating in car shows, and two major shows are coming up in the next few months. On September 16, the Rare Air Emerald Coast VW Club will be at an all-VW show in Niceville at the Mullet Festival Grounds. The following month on October 21, the club will host its 21st Annual VW Show at Five Flags Speedway in Pensacola.
Tucker has personally taken his modified VW Bus to vintage car shows all along the Southeast for years. He's gone from Fredericksburg, Texas to Dade City, Florida to Chattanooga, Tennessee, camping in his Bus he converted from a seven-passenger vehicle to a two-person camper.
"You can modify them and change them around to any type of vehicle that you want," said Tucker. "And you don't have to be an ASE certified mechanic to work on them."
As classic VW Beetles and especially VW Buses have become more popular, they are harder to find and the value of them has sky rocketed. Tucker said that unfortunately, many of these purchases often sit in driveways or are sold off because both repairing and driving them can be a daunting task due to their age.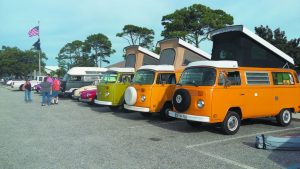 Undaunted however, the Rare Air Emerald Coast VW Club says they will continue to help maintain and teach repair skills to classic VW car owners in order to keep this unique pieces of rolling history on the road for all to enjoy.
"We'll share our knowledge with the next generation of old VW owners by providing a place to meet, learn about and repair VWs – and have fun doing it," said Tucker.
For more information on the Rare Air Emerald Coast VW Club, as well as to view photos, see calendars of upcoming events and find information on how to join if you own a classic VW, visit rareairvw.com or facebook.com/RareAirEmeraldCoastVWClub