By Hana Frenette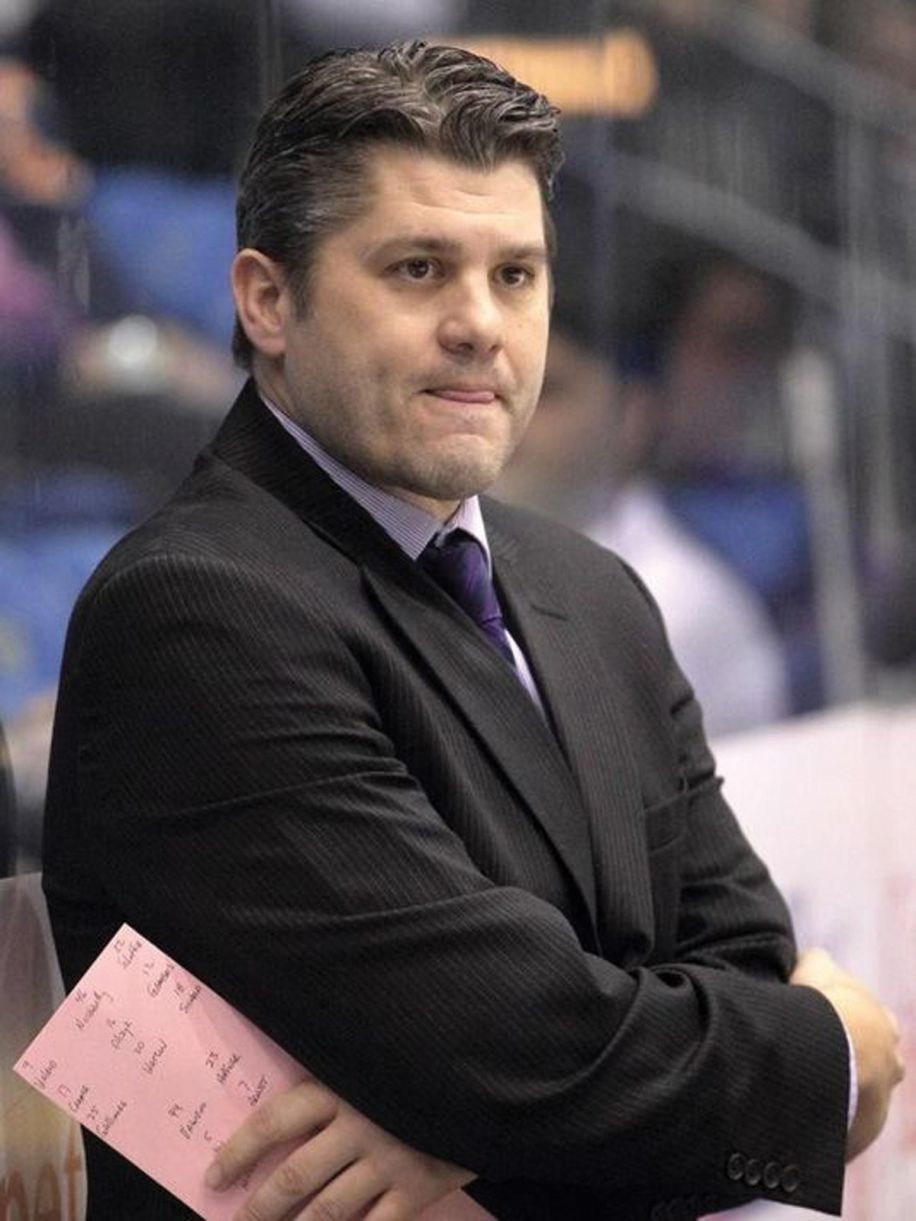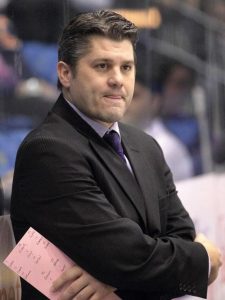 In July, the Pensacola Ice Flyers announced longtime hockey player and coach, Jeff Bes as the Flyer's new head coach. Bes, originally from Ontario, Canada, had an extremely successful playing career, which includes 18 seasons at the pro level in North America and in Europe. He spent his last eight seasons with the Laredo Bucks of the CHL, winning two championships and accumulating 640 points in 458 games. Bes is a former Pensacola Ice Pilot, playing 48 games and tallying 68 points during the 2000-01 season. He also won a gold medal when he represented Team Canada in the World Junior Hockey Championships in 1992-93. Bes took some time to talk to with Downtown Crowd about growing up in a hockey town, the transition from player to coach, and whether he's finally grown accustomed to the ways of the south.
Tell me about how you first became involved with hockey—did you play as a child, or in school, or have favorite players growing up?
Absolutely. I'm originally from Ontario and up there hockey is away of life. I lived in a small town of about 10,000 people and a guy from my home town played in national league—Colin Campbell—he's' actually the president of the National Hockey League right now. Hockey was definitely big in our little town. My uncle and my dad both played hockey as well, kind of how down in the south everyone grows up playing football or baseball. It's something I always loved doing. I probably had skates and hockey stick in my hand from the time I could walk.
Did you play with any other teams before or after the Ice Flyers?
I grew up going through minor hockey teams in Tillsonburg, Ontario. When I was 14 years old they jokingly called me the human Zamboni, because just liked to skate, slide on knees, and get snow on myself. At 14, I played Junior hockey at St. Mary's for two years, where I went to school, and then I was drafted to the Ontario Hockey league, Dukes of Hamilton in 1990, which then became the Guelph Storm in 1991. I played with them for a couple years and then I turned pro in 1992 when I was fortunate enough to be drafted by Minnesota North Stars, playing for their farm time Kalamazoo Wings. 19 year professional career between several different leagues, and at one point my mindset was basically, "have skates will travel." During my journey, I played for the Ice Flyers in 2001. I definitely enjoyed my time with the team and made a lot of great friends—it's exciting to reconnect with them so many years later.
How did you transition from player to coach?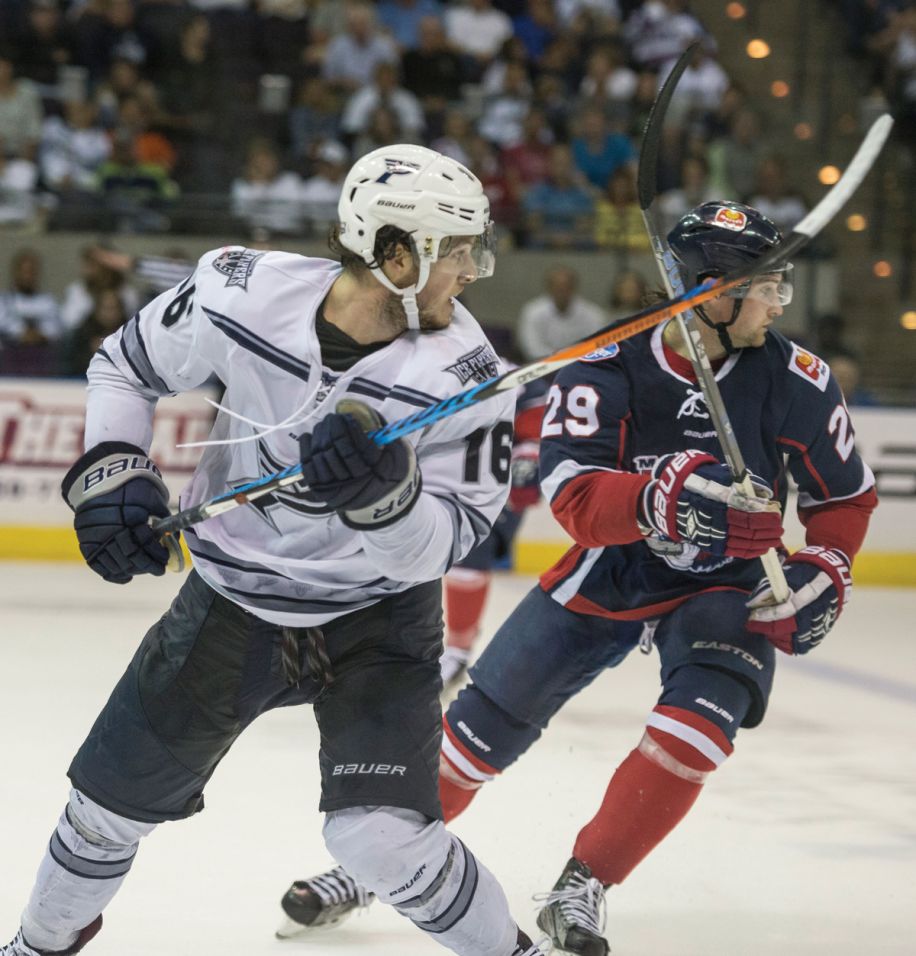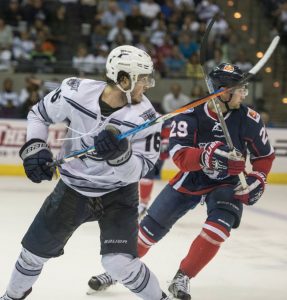 I always wanted to stay in the game of hockey. The last nine seasons I played were in Laredo, Texas for the Laredo Bucks. I was working with the team as a player, but also as an assistant coach under the head coach, Terry Ruskowski. He was grooming me for coaching and I was learning a lot back then. I was understanding that it's great to coach, and it's really great being able to work with the players—there's still a lot of paperwork, and a lot of behind the scenes work, but it was great to have the chance to be exposed to it all.
Was that a transition you were always hoping to make and was it difficult at all?
I think it was an easy transition to make, just because I knew that my playing days were over. Id had a tremendous career, been fortunate to play with so many amazing teams all over the country. To be honest, at first it was hard not to be in the locker room, getting ready to play, but on the same token, there is a new adrenaline taking charge—one that comes from helping players work on their skills and get better on the ice and to move their game up to the next level. To be successful with the Ice Flyers—that's what really excites me now— it's the same adrenaline, it's just changed shape a bit. I'm still learning each and every day, using my 19 years of experience. I want to keep getting better just as much as the players do.
You began coaching with the Mississippi Surge—how did that come about?
My first year coaching was in 2011-12 with the Mississippi Surge of the Southern Professional Hockey League. I coached them for three years, and when the team folded in 2014, I took a year off. My daughter Ava was born, and that was very enjoyable to spend time at home with my family, I was very fortunate to be able to do that.
What was your next move after returning the game from your year off?
The opportunity came up to coach in Fayetteville, North Carolina. I coached two seasons and it was hard because my family was living in Biloxi, Mississippi, and I was away from my wife and daughter. My wife is a professor at the University of Mississippi and wasn't looking to move. I made a decision this last summer not to go back to Fayetteville, so I could be closer to home, not knowing what the future had in store for me as far as my career. A month later, the Pensacola Ice Flyers job opened up, and I was fortunate enough to get the job. It's a very exciting thing to be able to do what you love and to also be so close to your family.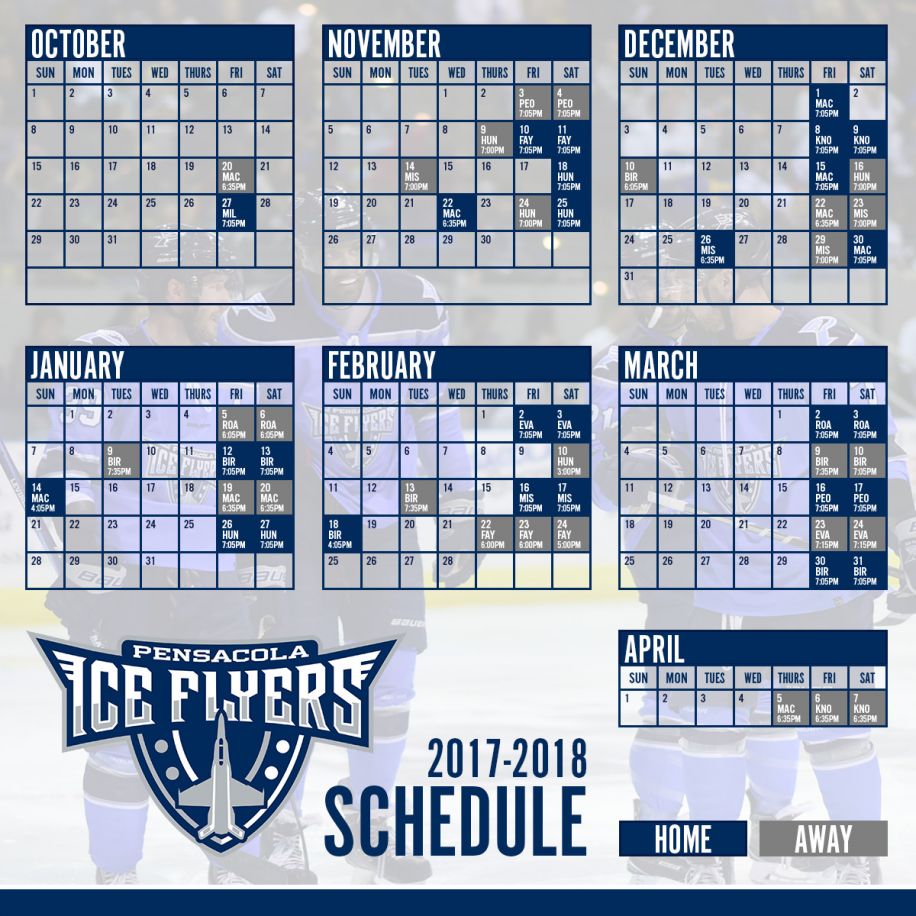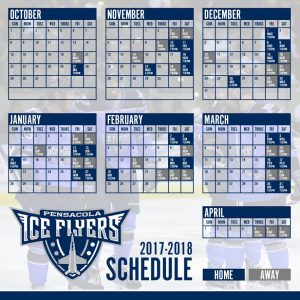 What are your goals for the Flyers' new season and for the team as a whole? How do you go about the recruiting process? 
Obviously the traditions of the Ice Flyers is second to none— every team, especially ours, wants to win a championship. I've been recruiting diligently, trying to bring in quality people, first and foremost, who also happen to be quality hockey players. I think on the whole, we've done that. I'm looking forward to going out there, getting ready for training camp, and bringing home that excitement to Pensacola.
What has the team done to prepare for the season?
Right now, we're gearing up for training camp on Oct. 11. That means getting the condos ready for all the new players, completing immigration paperwork for all Canadian or foreign players so they have a seamless transition, and just trying to be good citizens and teammates by promoting the team and encouraging the community to come out and see us. We're definitely getting prepared for a long, hard, successful season. Pensacola has most supportive fans and best atmosphere. We're looking forward to being in that atmosphere and giving 100 percent each and every night, and making the city of Pensacola proud.
You're originally from Ontario- have you fully adjusted to life in the south after all these years?
I'd like to say I'm accustomed to it now, because if I went up to the north for an extended time I would probably freeze. I've able to play in the south, and then ,y coaching opportunities has always been in the south—Fayetteville, North Carolina was most north I've been in the last 10 years. I'd certainly say I've grown accustomed to the south—love the heat, but the humidity not so much. When you're looking out on the beach in Pensacola, life isn't too tough and all those problem don't seem as bad. I would say I've been southernized.