THE BFG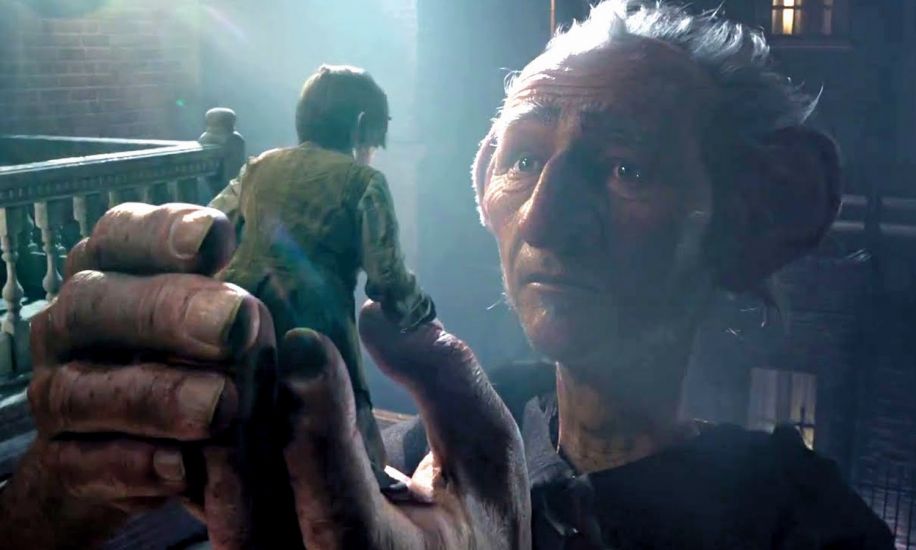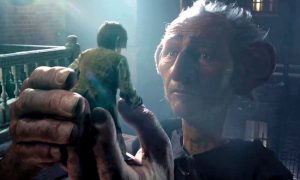 What I got from the preview: A child wanders lonely orphanage halls before getting kidnapped by a friendly giant in this adaptation of the classic children's book by Roald Dahl. The kindhearted giant whisks young Sophie away to giant land and immerses her in all the wonder, novelty and danger of his home. The special effects have a storybook quality with a dark edge that somehow manages to immerse us fully nonetheless.
Most notable for: After a few years of misfires, Steven Spielberg is hopefully back in the saddle as the country's most optimistic and commercially viable director. This movie marries his penchant for innocent imagination with a well-known story and beautifully rendered worlds.
Unqualified critical observation: In what is a surprisingly weak July, this film stands alone as a mid-summer gem that appeals to children of all ages and reminds us that family comes in many forms. It also wears the unique crown of being one of the only non-franchise movies of the year necessitating a big-screen experience. Beat the heat with this sure thing that boasts the voice talents and technical artistry that other pictures this month could only dream of.
---
THE LEGEND OF TARZAN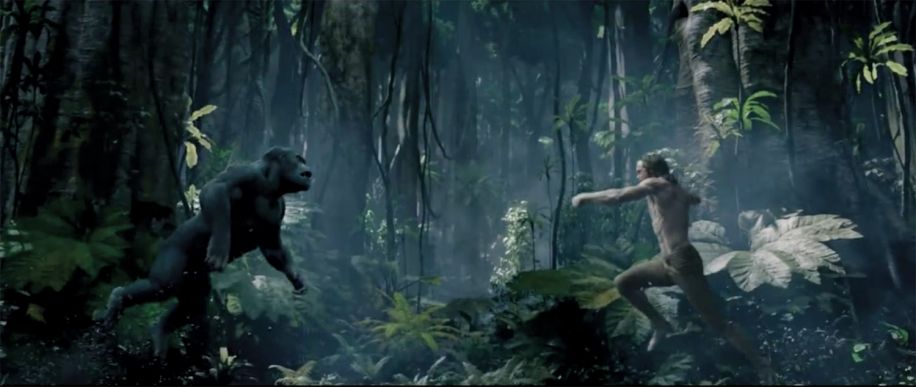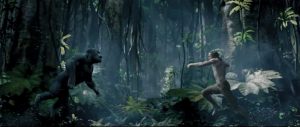 What I got from the preview: We all know the story from countless previous iterations, but this narrative promises to pick up where previous versions left off. After settling into a life of aristocracy and full-bodied clothing in London with his partner Jane, our hero must return to his home in the jungle to investigate and hopefully thwart the plans of an exploitative mining company that seeks to destroy his former habitat.
Most notable for: I could go on about how it's only been 17(!) years since the last wide-release Tarzan movie, or discuss how this is one of the most expensive movies of the year, but let's be honest. There's one reason to see this movie, and that is the attractive leads. This is eye candy wrapped in special effects in a classic story. There's nothing wrong with that.
Unqualified critical observation: After successfully predicting last month's domestic flop that was Warcraft, I'm going to try for a twofer and say this will be a similar box office disappointment. Too many parallels will be drawn between this and the superior The Jungle Book. The only qualities that may save it are Skarsgard's and Robbie's "charisma."
---
THE SECRET LIFE OF PETS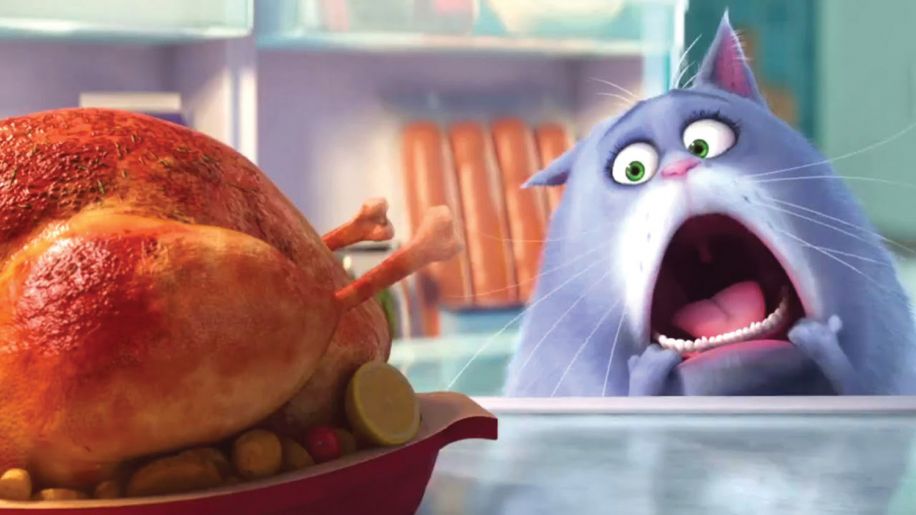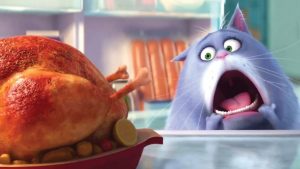 What I got from the preview: All over New York City, humans tell their pets goodbye as they leave for the day in this Toy Story-style sendup of what our furry friends do when they're not around. I know what my dogs do, because I've installed a series of cameras throughout the house to capture every moment of their day-long slumber, but the lives of these particular pets go haywire after small-dog Max is forced to cohabitate with big-dog Duke and a white bunny named Snowball builds an army of orphan pets to take revenge on all happily-paired animals and owners. The plot goes from zero to a hundred real quick.
Most notable for: The studio responsible for Despicable Me, and therefore all those terrible Minion image macros on your Facebook, is back with what looks like another franchise-starter.
Unqualified critical observation: It probably won't be as layered or multi-faceted as this year's earlier Zootopia, but I'm betting that this movie will endear all pet-lovers and -owners as they consider what anthropomorphized versions of their own pets might be up to. Mine would still be sleeping.
---
MIKE AND DAVE NEED WEDDING DATES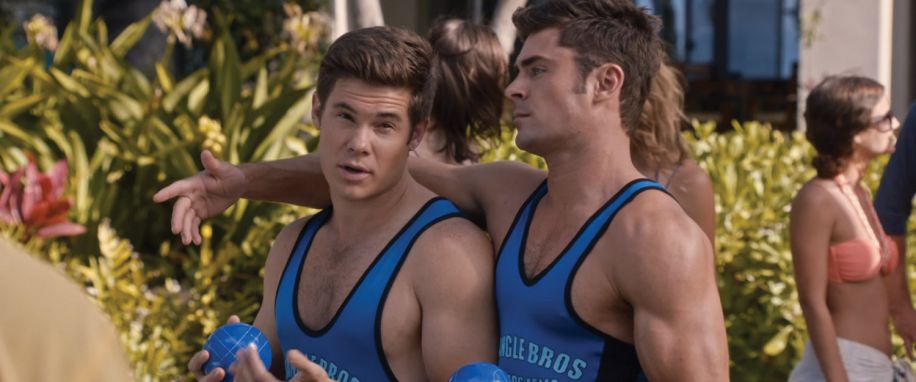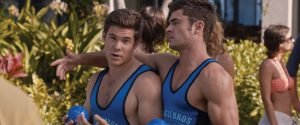 What I got from the preview: After they are single-handedly responsible for a wedding reception disaster, two brothers place an online ad to find dates they hope will calm their more nefarious tendencies. The ad goes viral and soon the two lads pick up a pair of precocious and rebellious roommates who only act the part of nice girls to achieve contact-fame. Bad slapstick and raucous jokes ensue, in a movie that is hoping the charm of its cast compensates for the lack of its quality.
Most notable for: It would honestly be difficult to think of a more winning selection of Hollywood's young A-list than Efron, Kendrick, Plaza, and DeVine, each of whom has come into their own in the past few years.
Unqualified critical observation: …unfortunately, star vehicles rarely ever live up to the talent of their roll sheet, and while I really want to like this movie, it just seems derivative, uninspired, unfunny, and frankly a little ugly, much like this year's Dirty Grandpa, another Efron and Plaza property. I hope they each get better agents soon. My sleeping dogs could probably sniff out more worthwhile projects for each.
---
GHOSTBUSTERS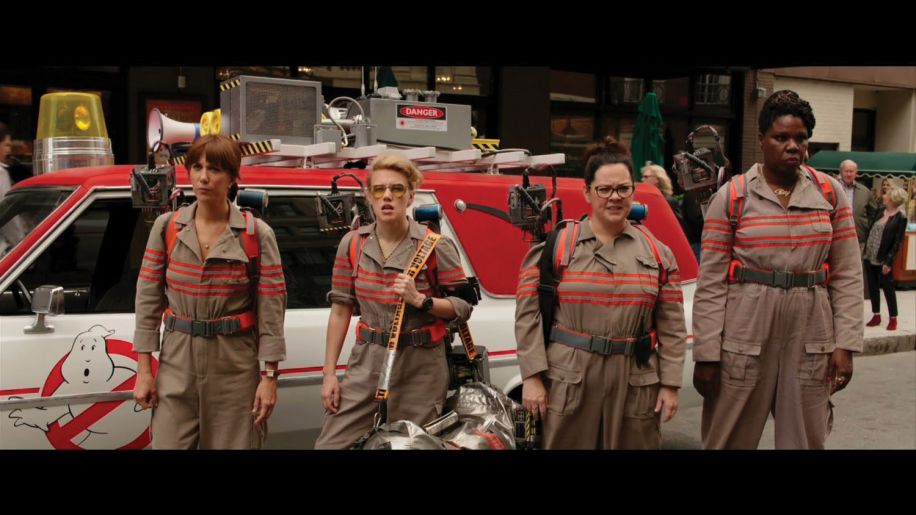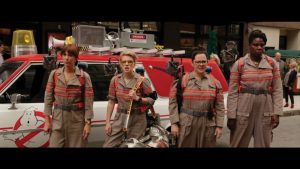 What I got from the preview: As ghosts invade New York City, terrorizing the rich and poor alike, only one ragtag team of metaphysical investigators and inventors can stop them–and they retired 30 years ago. So it's up to this new bunch to tackle the supernatural evil, each bringing their own expertise of comedic chops and technological proficiency in this long-awaited(?) sequel that looks…pretty okay.
Most notable for: Recast of women and reboot of a three-decade-old property aside, this movie has garnered the kind of hate and premature criticism that can only come from combining both of those qualities in the Internet age where everything is up for hyperbolic opinions. Seriously, I don't pretend to know why this movie is so hated, but it's probably a combination of ole-fashioned misogyny and a "muh childhood!"mindset. That, and the first trailer was awful.
Unqualified critical observation: I'm honestly not a big fan of the first one, and I've never seen the second one, so suffice it to say I'll save this one for the Redbox. I love Wiig and McKinnon, and I don't love McCarthy or Jones, but some of the jokes are funny in an obvious sort of way, some of the effects are fun in a theme park sort of way, and some of the storyline is surprising in a subversive sort of way, so I'll give it a try.