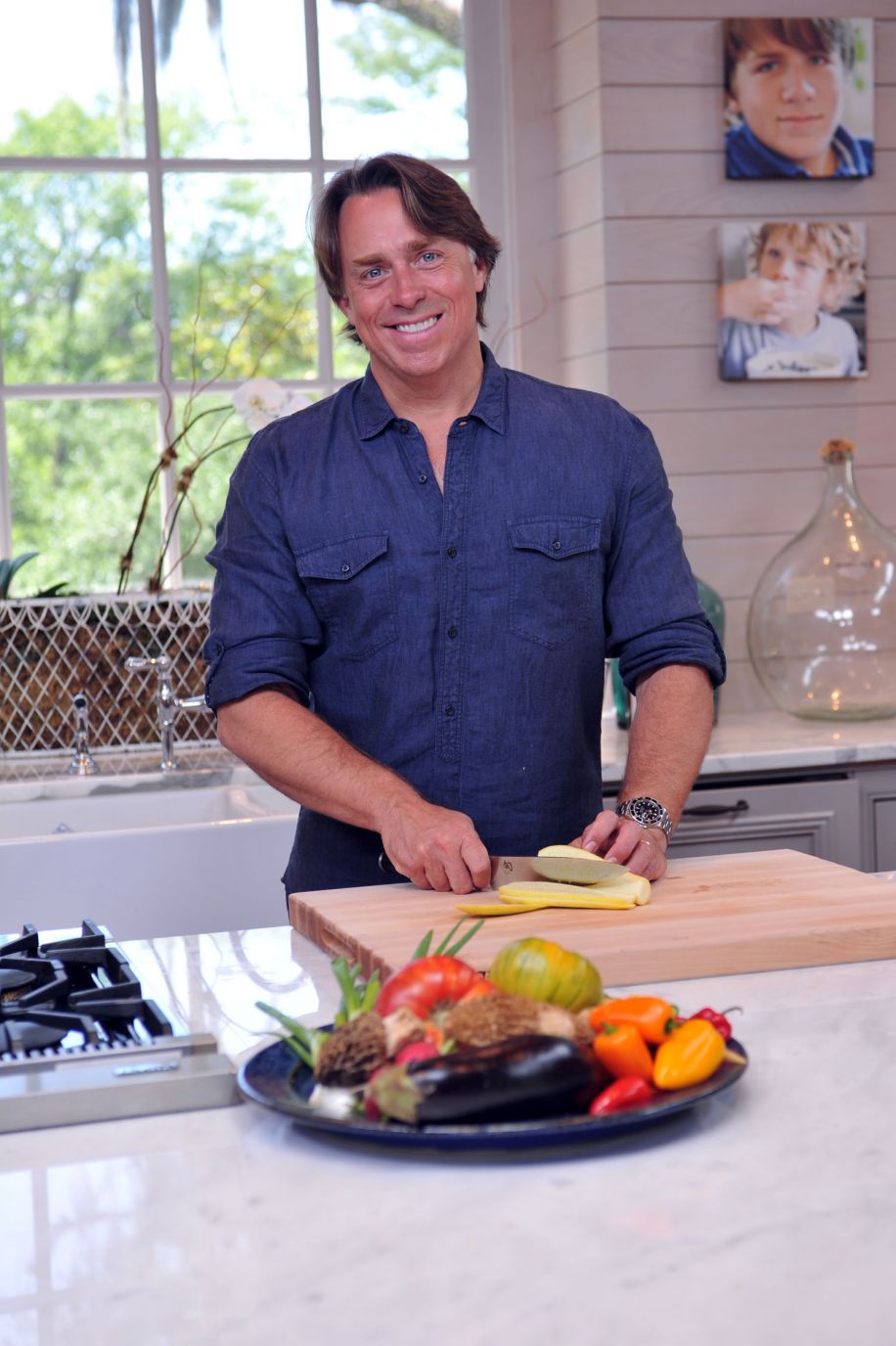 John Besh is a chef and native son of Louisiana who is dedicated to the culinary riches of southern Louisiana. In his twelve restaurants, entrepreneurial pursuits, and public activities, he aims to preserve the ingredients, techniques, and heritage of the region he loves.
Besh's cookbooks, My New Orleans and My Family Table, were each recognized with an IACP Award. His third cookbook, Cooking From The Heart, was published in fall 2013 and his forthcoming cookbook, Besh Big Easy, will release on Sept. 29, 2015.
He hosts two national public television cooking shows based on the books.
The John Besh Foundation works to preserve New Orleans' culinary heritage via initiatives such as the Chefs Move!, the Colorado Culinary Academy scholarships, and microloans for local farmers.
He and his wife Jenifer live with their four sons in southern Louisiana. They also spend a good deal of time in Pensacola.
In anticipation of his Guest Chef appearance at The Taste of the Beach event on Sept. 18 and 19, Pensacola Magazine talked with Chef Besh about his dedication to Louisiana culture, his love of local ingredients and how much he loves Pensacola.
KO: How often do you visit Pensacola?
JB: We have a little house on Pensacola Beach and we just absolutely love it over there. What I love about Pensacola is that it's close enough for us to get to on a whim. Jennifer and I will often just run over for the weekend. For the summer our extended family is here, so the house is packed. We go over there during the fall, too, when the beaches are empty and the water is warm. I love walking out on the beach. Such a diversity of things to do in Pensacola. Unlike a lot of beach towns, it's a real town. I love downtown on Palafox, too. There are so many great restaurants popping up. I think there are more undiscovered gems there along the Gulf Coast, especially in the Pensacola area, than just about any place I know in the South right now. All these new restaurants sprouting up like Nom – I'm thinking about their ramen as we are talking.
KO: So maybe we'll see a restaurant of yours over here one of these days?
JB: No, no! Because I like to go over there to play.
KO: Ah, I see! You don't want to work over here.
JB: Right. It's always a restaurant at my house anyway. I love the fact that we have a little routine to stop in at the Saturday market and Joe Patti's, and all the great little things and quirky places that are so Pensacola.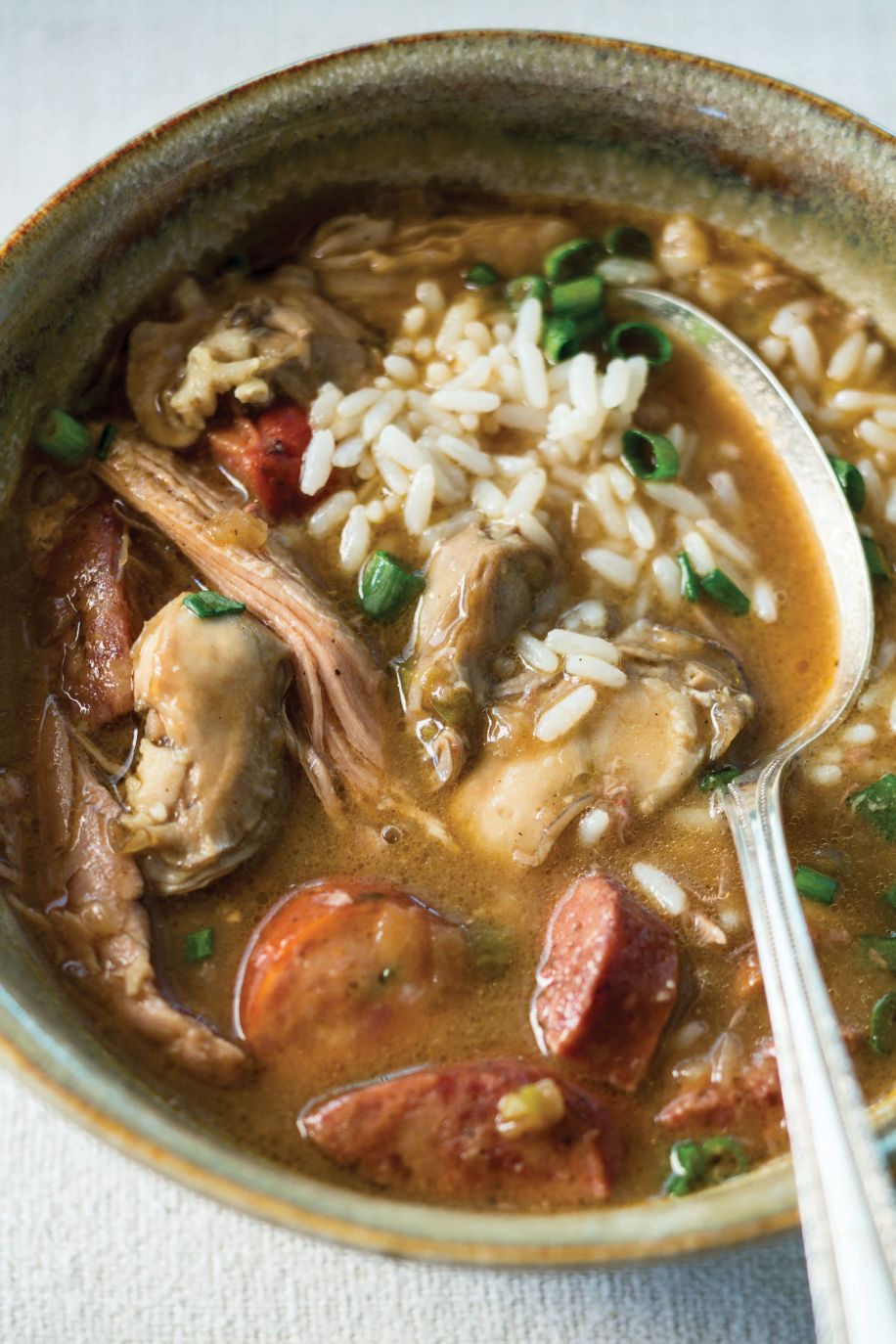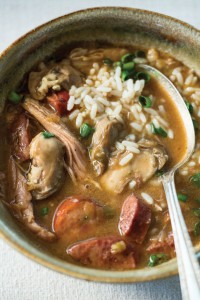 KO: Do you have a favorite place to eat here?
JB: Too many! But we just love to go to the Grand Marlin and Chef Greg will hook me up with the perfect piece of fish – grilled, with a large salad.  It might not be on the menu like that, but he's just so good about giving us the freshest that the Gulf has to offer. I love the fact that Casino Beach Bar and Grill sprouted up. Last year it was just the bar, this year we have the grill, too. You get a lot of fun, simple food that you crave when you go to the beach. In the town of Pensacola there's Nom, Pot Roast and Pinot, Jackson's and Global Grill. They are all just awesome.
KO: It's great that you're so entrenched in the food and culture here.  You're coming here in September to be the celebrity chef for the Taste of the Beach. What can attendees expect to see from you at the event?
JB: We're going to push up our book release date for my newest book called Besh Big Easy. I'm bringing that and this simple approach to Creole food. So the things that I'm cooking will be the things that I cook at the beach.  It's going be the etouffe, and crab stews. Anyone who has a relationship with New Orleans, or for that matter the greater Gulf Coast, will have an attachment to this kind of food.  So it's really playing off the fact that we're right there at the beach, on the coast, and I like to honor where I'm at.  It will all be things that should remind us of those great childhood meals and the southern Gulf Coast traditions.
KO: Speaking of fresh gulf seafood, do you have a Gulf of Mexico favorite?
JB: Oh my gosh, it changes all the time. In the spring I love to go chase after the lemon fish or cobia. And who doesn't love red snapper? What we have been doing lately is spear-fishing for lionfish.  After watching YouTube videos I figured out how to clean them pretty quickly. But we'll go to a couple of lionfish spots that are really not that far off the coast of Portofino, about a mile and a half or so, and we'll go and get all these lionfish and bring them back and eat lionfish tacos and feel like we are doing something good for the world. And they're actually good. That being said, I think triple tail is the most highly underrated fish that you have out there. Off the coast where the bay waters kind of meet the gulf blue waters, there's normally all this seaweed floating and underneath there are the most beautiful triple tail. We call them blackfish in New Orleans.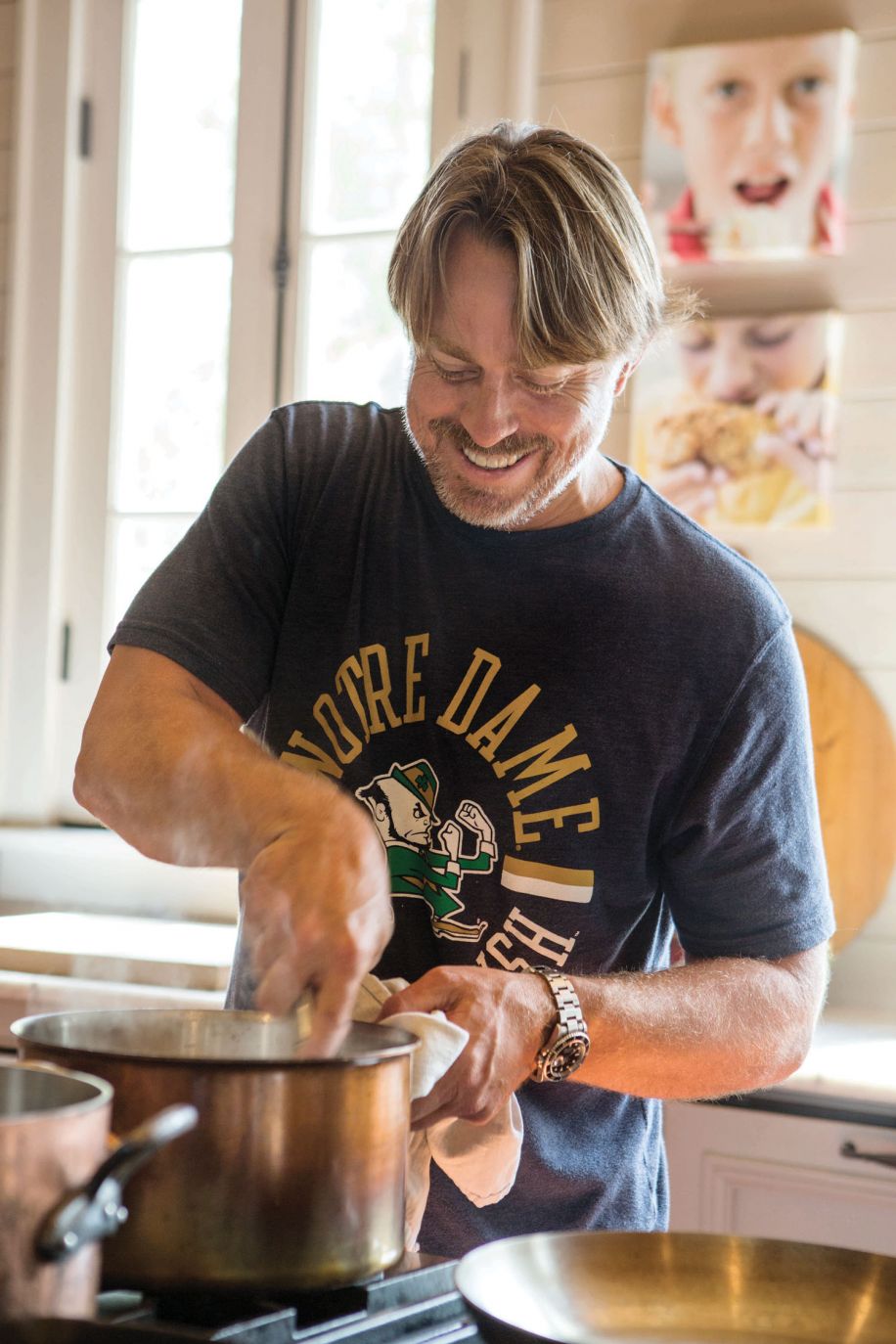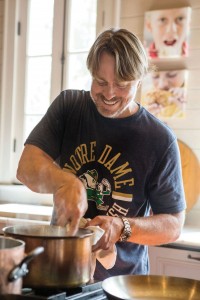 KO: What led to you to your interest in cooking? What moment did you know this was your calling?
JB:  I knew I wanted to be a chef around 9 years old. My father was paralyzed by a drunk driver. Through a couple of years of convalescence and bouncing from hospital to hospital, when we would come home I would cook for him. That meal I would make would put a smile on his face and that made him happy. So I equate food with happy. In a nutshell, I found at a young age I could make people happy. About that same time I met Paul Prudomme and I said wait, here's a guy who's a lot like me and look at what he's done. I can be a chef like him someday. And that coupled with great parents that allowed me to pursue my passion led me to this incredible life.
KO: You have a passion for using local ingredients. Where does that passion come from and how does it fit into your overall cooking philosophy?
JB: I'm a product of the Gulf Coast. I was raised on Bayou Liberty in Slidell. I still live on the same bayou that I grew up on. Fishing from the waters here and hunting really shaped me into the type of chef I've become. It really gave me the love for cooking.  I could go out and catch a red fish and bring it home and mom would transform the red fish of a certain size—she always wanted a certain size. She'd braise it whole and make this great stew that we called courtbouillon. Then if you had crab meat, she'd add the crab meat, and if she had some shrimp, she'd add some shrimp. And then we'd have this great fish with Creole tomatoes and onions and garlic. That was so beautiful to watch that transformation take place and at the family table everybody is serving from this one big pot.  If I caught a speckled trout, she'd sauté it in brown butter with a little lemon and sprig of parsley and we'd have trout Meniere. If she had almonds, she'd toast those with the brown butter and then you'd have trout almandine. So this idea of honoring what you caught and transforming it into a beautiful meal and sharing it with the people you love is important. Not only did I love the fishing part, but I loved the cooking part. I loved sharing it with people and the idea of southern hospitality.  I went to school at Gulf Coast over in Bay St. Louis, Miss.  Over there we'd go out gigging for flounder and Pierre would always promise us, 'If you catch the fish I'll cook them for ya.' We'd bring them back to the kitchen and stuff the flounder. Sometimes we'd just fry the flounder. All these great traditions with food and sharing it with others creates a great spiritual vibe and it is very spiritual. So when you think of localism, we were using those procedures long before glossy periodicals told us it was vogue to do so. We never ate crawfish out of season.  You make crawfish when you have crawfish. You eat soft shell crabs when they are in season throughout the spring and summer. We know that. It's in us—how to eat with the seasons.  And that's really what localism is all about.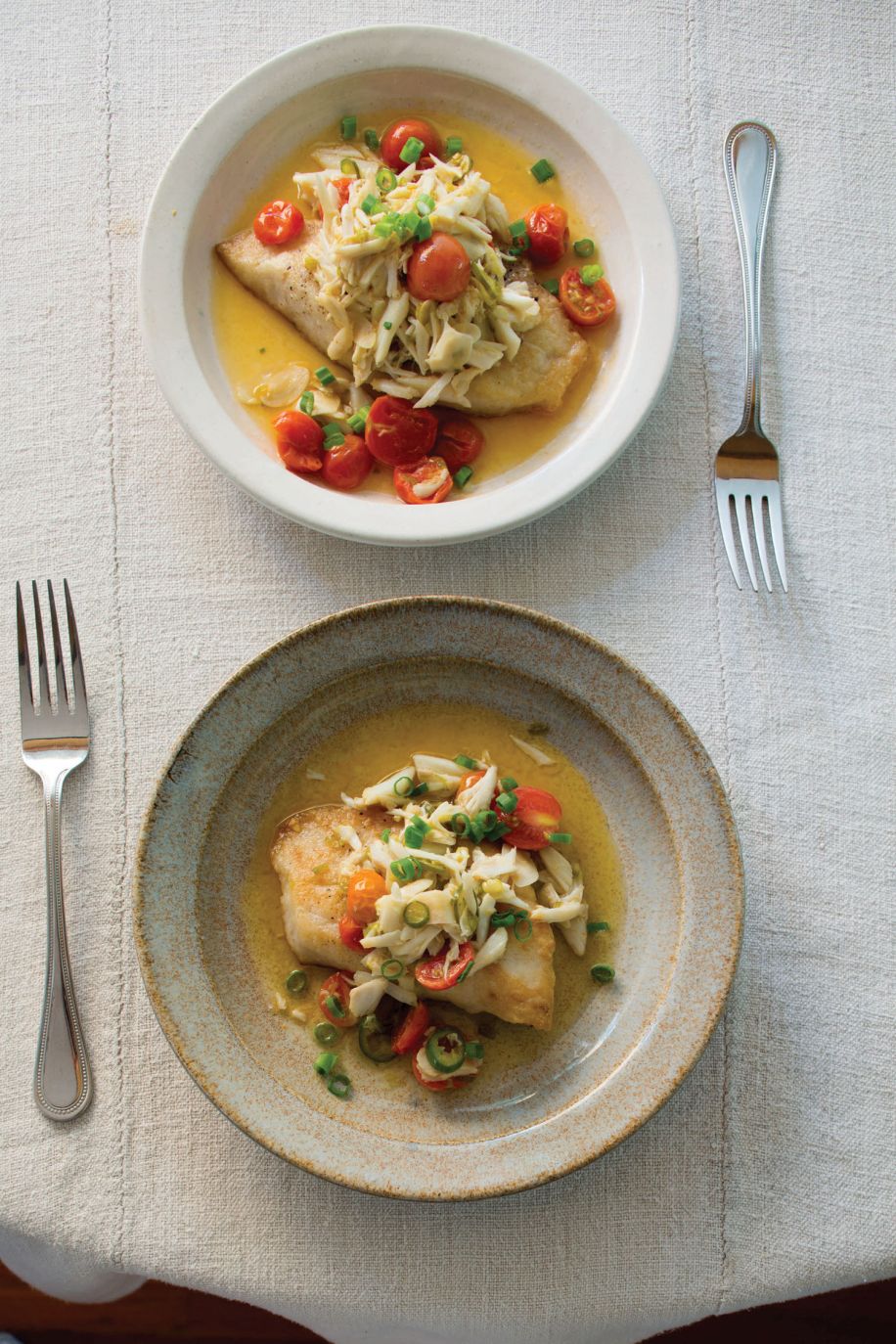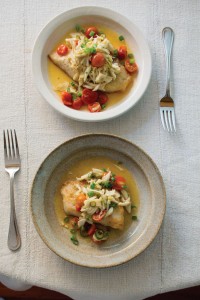 KO: Tell me a little about your nonprofit, the John Besh Foundation.
JB:  After Hurricane Katrina I really recognized that if we weren't careful we were going to lose our culture if we didn't invest in the food producers that bring us the crabs, the shrimp, all the wonderful vegetables—the Creole tomatoes and the satsumas – all these different things. We had problems with the farming community because they were devastated by the storms. So part of my foundation provides microloans for area food producers.  People who couldn't receive credit from the bank or didn't have access to financing could come to us and we would lend them money with zero interest. We also started reaching out to sustain this greater culture that we've all been participating in. For years we had to bring in highly educated young cooks from suburbs all around the country to come to New Orleans to cook Creole food.  I started a scholarship called Chefs Move, which offers culinary scholarships for inner city minority youth in New Orleans.  So when you start to offer an opportunity for a great education for the people who have the tenacity and the smarts but just not access to great culinary education, hopefully that sparks a more diverse workforce in the future. So I'm saying all this because it really comes down to doing what we have to do to sustain this great culture. Particularly in New Orleans, but for that matter, that culture can really be seen all across the Gulf Coast. If we don't sustain what we have then why would people come here to visit. We just become like any other place USA. That's how deep localism runs in my veins because it's not just the product but it's also the culture. We have to work to sustain all of it and pass it on to the next generation.
KO: Speaking of culture, you're known as an ambassador of Louisiana cooking and I can see why.  What makes Louisiana food so unique in your mind?
JB: Louisiana food is unique because of the people that came to settle there. Just like Ellis Island, New Orleans was a place of entry to America, to the New World. People came from all over the world with the purpose of assimilating into this Franco, Afro, Spanish culture that existed, we know it now as Creole.  Doing so created the truest melting pot–the only indigenous urban cuisine left in America where you can go in any restaurant in New Orleans and you know what city you're in.  That melting pot created a certain style and I could go on and on but what makes it special is the culture. Everybody left their indelible ingredients in this collective gumbo pot if you will. You can trace all these cultures through this gumbo. The Africans, the Spanish, and then you have the French who brought their style of cooking along with the Germans and their smoked meat and the Italians—all these people came together including modern day people from Latin America and people from Vietnam who have made New Orleans what it is today.  People who are moving to South Louisiana are doing so because they want to be a part of the culture. So it's a different place where you have people who want to immerse themselves and assimilate into this great culture and that helps perpetuate it.
KO: You reached an incredible level of fame in your career—you have 12 restaurants, television shows, cookbooks etc…. Do you ever miss just working in the kitchen? The old days of just being a chef?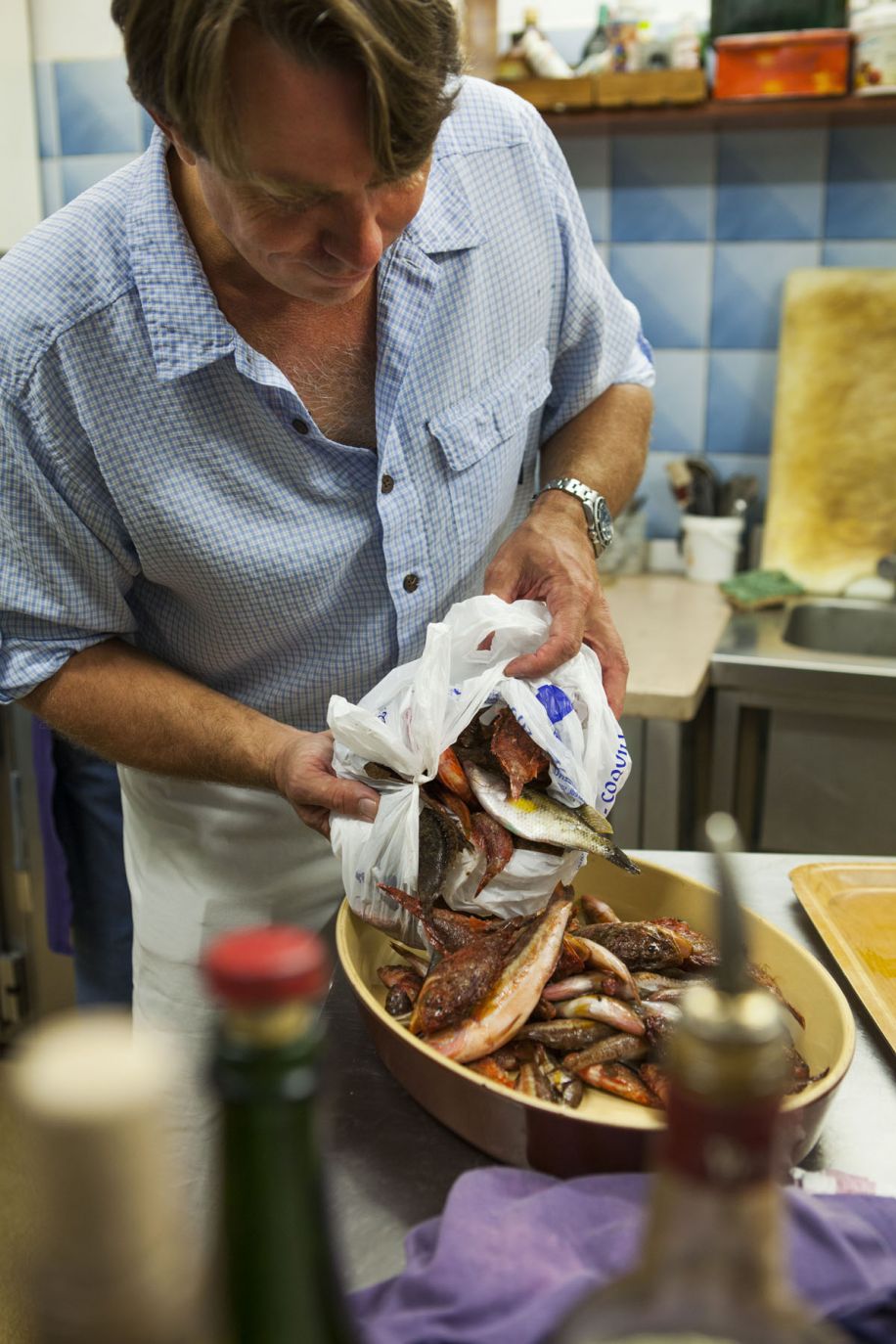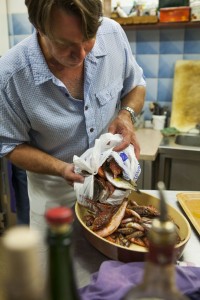 JB: I do, but I don't. When I got to cook in my own kitchen all the time that was awesome, but also I wasn't a good father or husband because I was married to that one restaurant. After I had close family members die, I realized that life is short and it's really not all about me.  So back in those days it was being about winning this or that award or being the very best.  So I got too caught up in that and I didn't realize I was so caught up in it. It took hurricane Katrina, the first time I ever actually fed hungry people, to really wake me up and realize that I need to help people and I need to get out there and do more than what I'm currently doing. So that kind of woke me up and set me on a different path. It took me until restaurant number three before I realized I couldn't just micromanage everything and I had to start developing the talented people around me. So what happened then was the people who really helped me out, that really came to save me after hurricane Katrina and helped to resurrect my restaurant, are now my partners in all the other restaurants. So I have my dream team – my line cooks are now my partners.  So I'm investing in them and giving them heart and soul and giving them opportunity, which allows them to achieve their dreams.
KO: Who inspires you?
JB: I was really inspired the most by a mentor of mine that I had when I worked on the border of France, Switzerland and Germany. And he taught me about localism. He taught me about being more than just a cook, being more than just a chef, making an impact in the place that you live by just acting locally. Doing something important where you're at is the only way to sustain these great traditions. So if it wasn't for Karl-Josef Fuchs, my mentor, I wouldn't be where I am today. But I've had so many great individuals come into my life. Leah Chase and Paul Prudomme took me under their wing even though I didn't work for them. They gave me so much and reached out to me and became my mentors in a lot of ways. And then growing up with my parents—I had the best father on earth.  I was raised with the idea of being there for others, which is part of the general Jesuit philosophy. It's all about a life that should be spent helping others, doing something for others. All that kind of comes together and it has put me where I am today and it's truly what I love to do.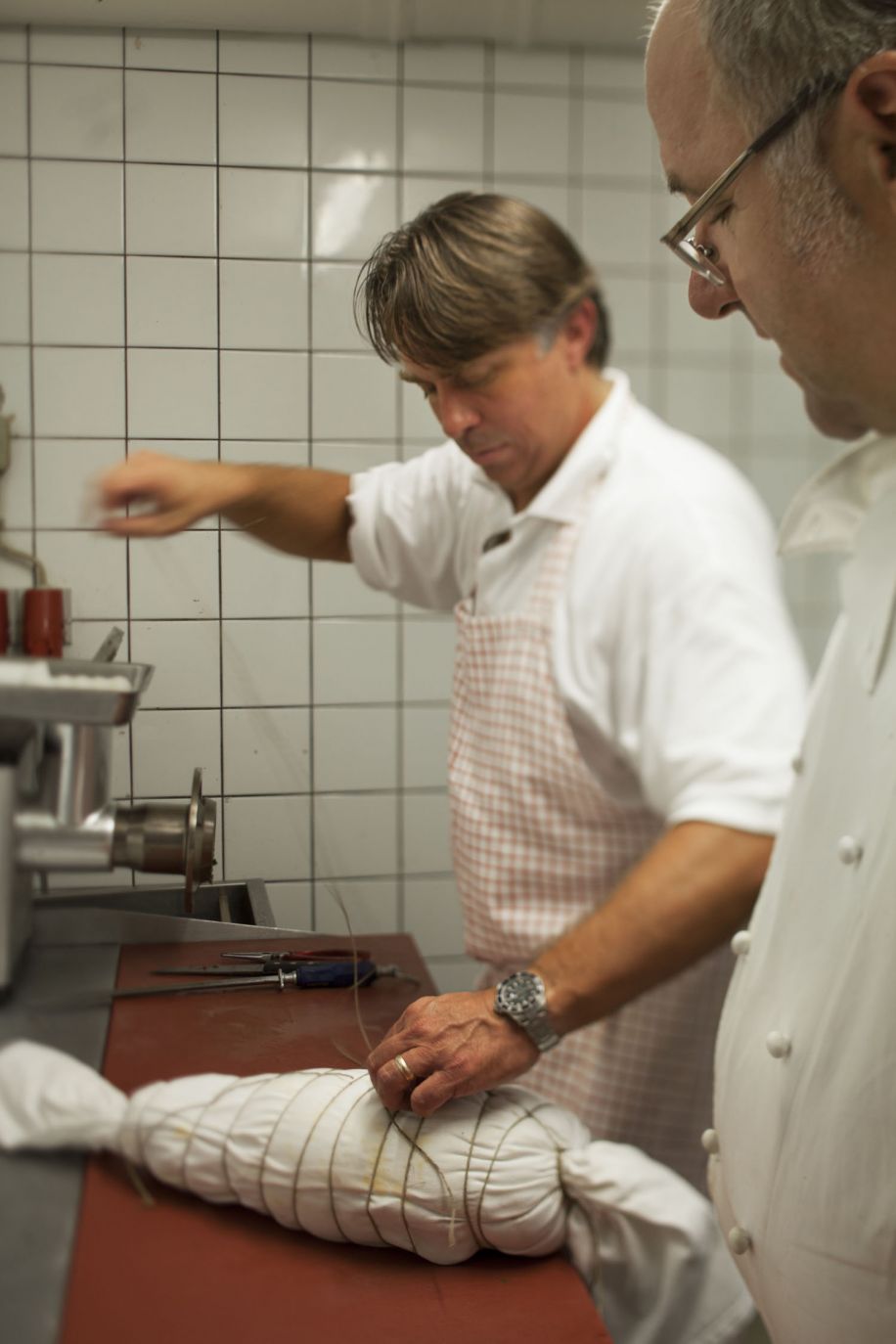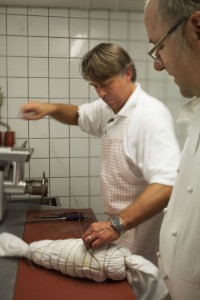 KO: You talked a lot about helping young kids get into the culinary world. What advice do you have for a young person who thinks they may want to enter that field?
JB: I think number one is to have a realistic understanding of what the field is. So go get some experience working in the kitchen. Two, when you're looking to work in a kitchen, work for someone you might want to emulate. Being a chef can be so beautiful but it's also so very difficult. Because you're working when everybody else if off. You're working the holidays, you're working nights. I don't remember my 30s. My friends were getting married. I never went to a wedding because I couldn't. I was married to the restaurant. It's very demanding but if you truly enjoy cooking and serving others, then it's so very rewarding.  You need to have just a little experience and go in and see what it's all about and then go off and get some education. Then find three great mentors and work for these people, understanding that you won't be making a dime for five years at least. But once you get that experience, then the kitchen is really like going to graduate school.  So going to culinary school might be like going to college and you'll need about a good five years of graduate school after that before you can even think about becoming creative.
KO: I know you mentioned not being so concerned with awards and accolades but you've gotten quite a few.
JB: I say that now, but I was very concerned with them back in the day.
KO: So what are you most proud of? What accolade or award?
JB: I was inducted into the Hall of Fame for James Beard a few years ago. That meant a lot to me because at a young age I get to be recognized by my peers not just as a great chef, but as someone who has truly made a contribution to their field across the entire U.S. That was very humbling. There's a lot of these things where you know you're the "best of" this or that, but it's not often that you're recognized from the point of view of the whole of your work. And that to me really meant a lot.
KO: What's your idea of the perfect meal?
JB: It just depends on what time of year and where I'm at. Just the other day we had stopped at the farmer's market and then saw some friends and went to a friend's garden and collected all purple peas and then I had okra and I had these awesome creole heirloom tomatoes and they had a couple of chickens. I put together this great little southern Sunday supper of roasted chicken and okra and tomatoes that had been stewed down. We had these beautiful field peas that I cooked with ham hock and sweet potatoes. We had whole grain rice that a friend grows out in Crowley.  All this together created this scrumptious meal with my grandfather's cornbread recipe. Taking things from the garden and transforming them in that southern style to me just brings me back to my grandmother's kitchen table. I love those beautiful memories. It's really most important to have my family and friends at that table.  Put that table outside under the oak tree in my backyard. That, then maybe would constitute the perfect meal.
KO: If someone has a day or weekend in New Orleans they're only going to get a chance to eat at one or two of your restaurants, do you have a recommendation?
JB: You could start with Willa Jeans Bakery and Southern Café for breakfast. Then there's August, which is my flagship, that's for that romantic meal and refined, three-hour experience. But if you don't want that we also have the more casual Luke, which is fun, bustling, loud, full of energy and life. Then we have this incredible Italian restaurant, Domenica, downtown near the Roosevelt hotel. Then Johnny Sanchez is a modern take on Mexican.  It could be the kind of restaurant you'd find in Mexico City. That's how authentic it is and that's how refined it is.  So the list goes on and on.  Certainly Shaya is on everybody's top list these days and that's our modern Israeli restaurant up on Magazine Street. Then we have our little French County Restaurant, La Provence which is minutes from my house. I didn't even mention Borgne which is our coastal Louisiana cuisine restaurant. It's too hard to pinpoint three restaurants. I had to mention a few more.
KO: Do you want to talk about your new cookbook coming out, Besh Big Easy? What will people find in that?
JB: Recipes that anybody who loves New Orleans needs to have. Over the years my food has been really complicated. The older I get and the more confident I am in my own skin, the more I really cook like mom and grandmother. I'm not using every ingredient known to mankind to make a dish. So this is simpler. Early people, early Louisianans never knew what Creole spices were. They didn't have some spice mix.  They used salt and pepper. So I feel like the food can become so over spiced, over complex, so over the top that I wanted to peel it back and bring people classic Creole flavors in a very simple high fashion. It's that style of cooking. I want people to realize that Creole cuisine is really easy and really simple. It's really just cooking from the heart using great ingredients.