The newest high-rise in the downtown area is the Southtowne Apartment complex, home to approximately 250 apartments right off of Jefferson Street. At less than two years old, the building's bottom floor boasts several retail spaces available for new locally owned and operated business to join in the community. While there are still some empty spaces, most of the retail shops have been claimed, with some open to the public.
With three open stores and two more on their way, Southtowne is quickly becoming a hub of community, bringing people off of Palafox Street and over onto Jefferson. Never checked it out? Here's what you have to look forward to your next trip downtown.
Old City Market
Ever been walking through downtown and have a sudden craving for a candy bar? Or maybe you have relatives visiting town that forgot soap. Old City Market's got you covered. As downtown Pensacola's only convenience store, it has household items, toiletries, snacks and much more. The market's true claim to fame though, is their old fashioned soda fountain.
Taking from the history books of Pensacola, co-owners Cristi and Lauren Sceca decided on the soda fountain because of its significance in Pensacola.
"The main reason we wanted to open the store is the old soda fountain in something Pensacola used to have," Cristi said. "It's part of the history. The old generations used to use these old soda fountains and we wanted to bring that back."
Old City Market is open Monday through Thursday 9 am to 7 pm, Friday and Saturday 9 am to 9 pm and Sunday noon to 6 pm.
Sabai Thai
The newest and most delicious of the new shops going into Southtowne, this Thai restaurant is an offshoot of Sabai Thai Café located in Gulf Breeze. As of now, this is the only full dining experience opening at Southtowne, but will be joining the likes of the nearby Angelena's, which is due to open this summer as well.
Sabai Thai is not currently open to the public, but it is well on its way to serving lunch and dinner to a hungry community.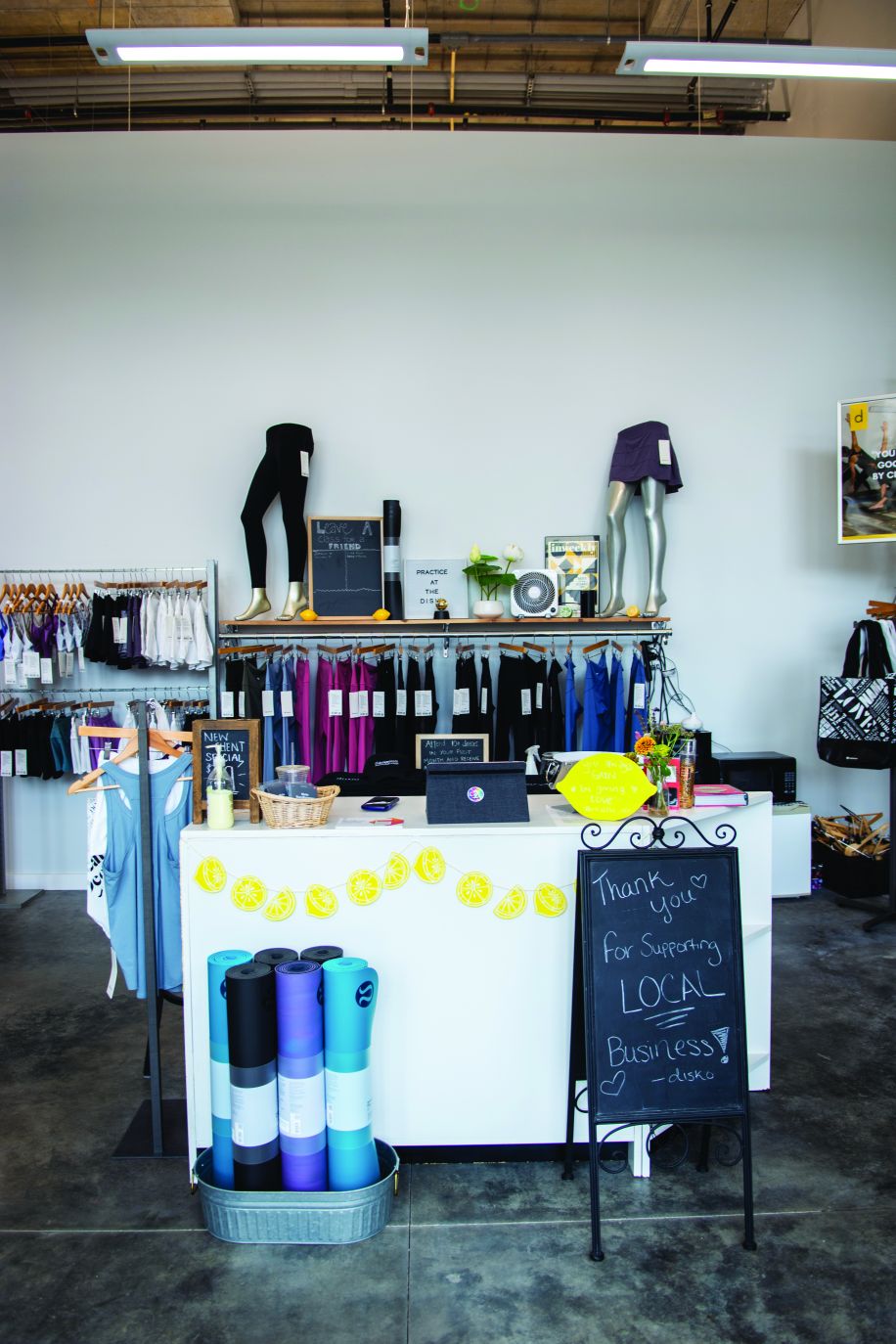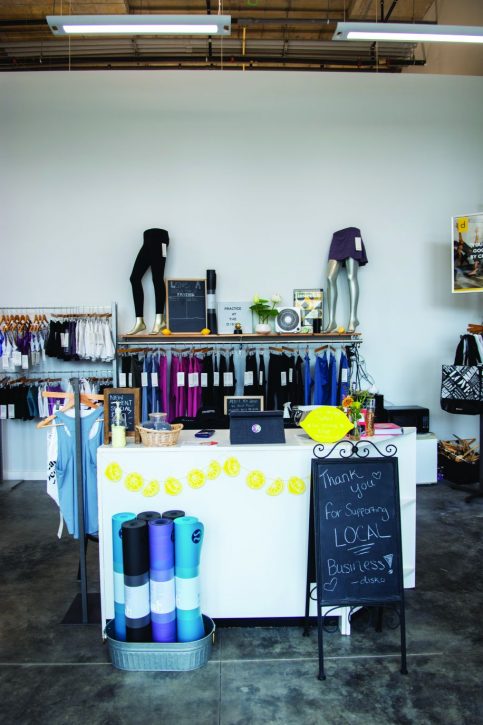 Disko Lemonade Studio and Boutique
Get fit and look great doing it. This fitness studio and boutique specializes in being healthy without all the pressure of a fitness lifestyle. Offering yoga sessions, heated yoga, kitten yoga and barre classes, this exercise studio will have just the right class for your level.
Best friends Briana Knight, owner, and Farrah Hale, studio manager, work with a team of instructors to help you in find your center while keeping it real.
"Our main goal is for people not to be intimidated and just be themselves," Knight said. "The number one thing about the studio is to keep it relatable."
Along with studio classes, the shop offers high quality exercise clothes and gear for anyone looking to try a class or the veterans needing a new wardrobe.
Check out their website at diskolemonade.com for a schedule of classes and times to come check out the boutique.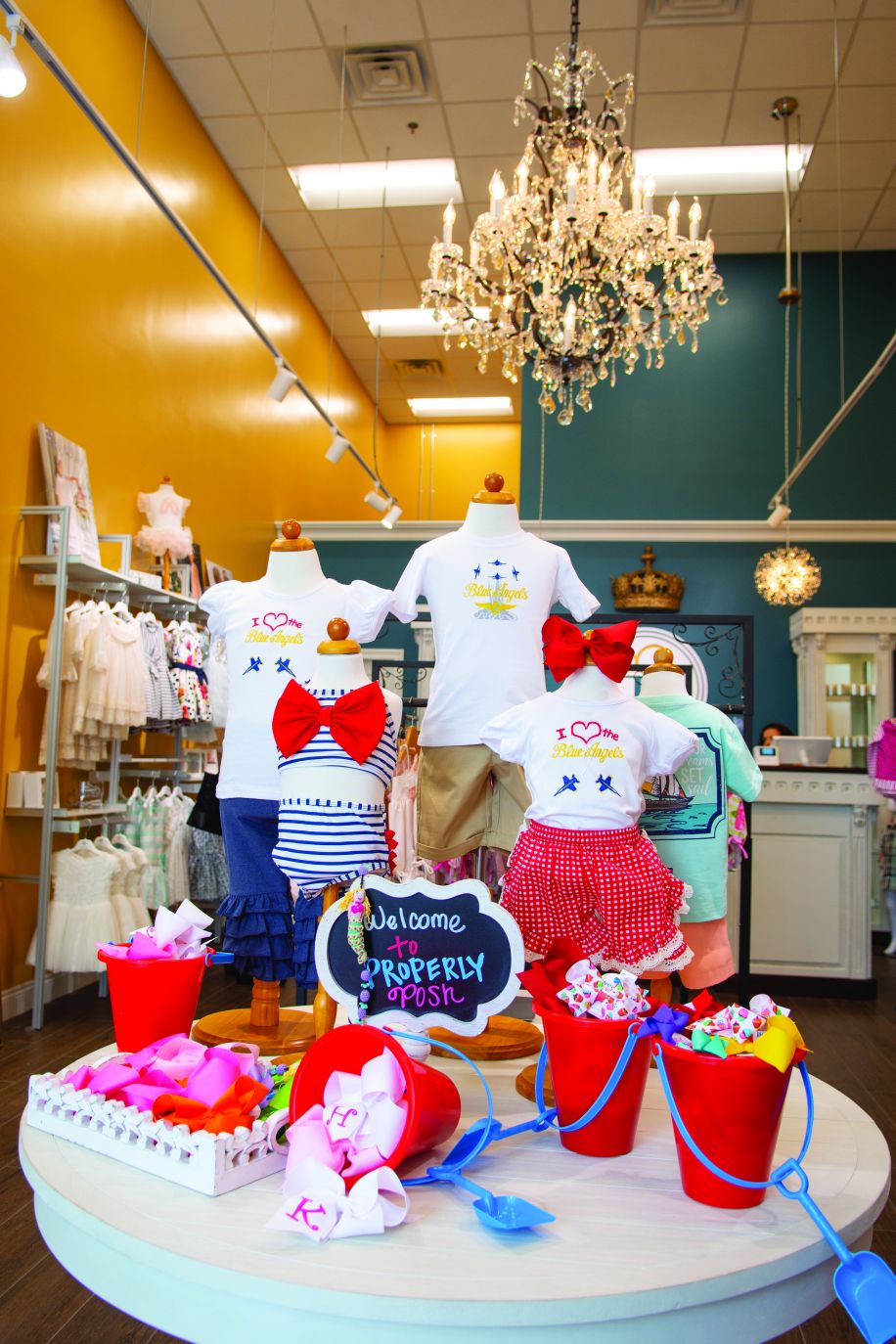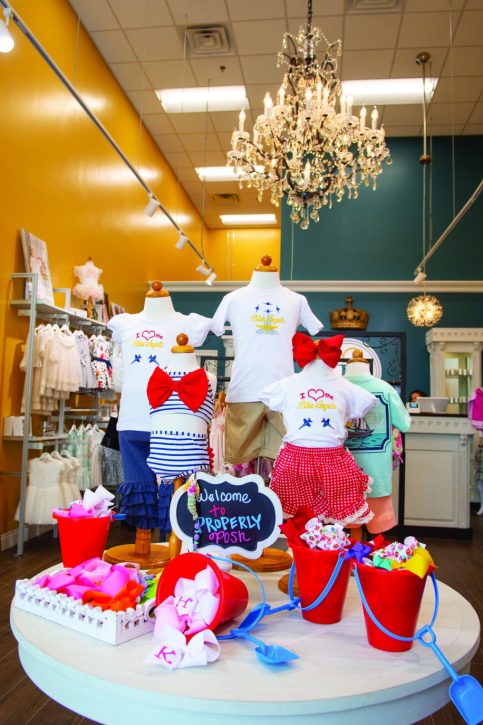 Properly Posh Baby
A boutique just for that special little girl in your life, perfect for daughters, granddaughters, nieces or anyone with someone to spoil. And don't worry, there's something for your little man as well. This boutique offers clothes for babies and toddlers of all sizes and is great for something more than just window shopping.
Owner Kelly Taylor opened the Properly Posh Baby with the goal of bringing something different from the other boutiques in town.
"When I decided to open the store, I wanted to bring brands not available anywhere else in Pensacola. Everyone has been excited to see all the unique stuff we have here," Taylor said. "People want to shop local. They want to come in and talk to you. Online stores are not killing brick and mortar stores."
Properly Posh Baby is open Monday through Thursday 10 am to 5 pm and Friday and Saturday 10 am to 6 pm.
Bodacious Bookstore and Café
The newest, and maybe the most exciting, addition to the Bodacious stores, this half-bookstore, half-café will offer the excellent coffee and brews of Bodacious Brew with the added bonus of books to read and browse. With a large children's area to inspire a love of books and reading, plus Saturday story times and events every month, this shop will become your go-to place to relax.
"We're thrilled that it's coming along," Rishi Studer, owner of the Bodacious Bookstore and Café, said. "The fact that you have 250 apartments there with people that live right above you and would love to come in and get a book, join a book club. … It's just one more thing that makes us a better place to live."
Although the bookstore is not yet open, Manager Crissy Nettles is hard at work preparing to open this summer and is excited to be a part of the community.
"I want you to come in and fall in love with something you didn't even know existed," she said. "I love hand-selling books. Finding the right book for the right person at the right time is just a gift. It absolutely is."
The bookstore is aiming to open toward the end of the summer.