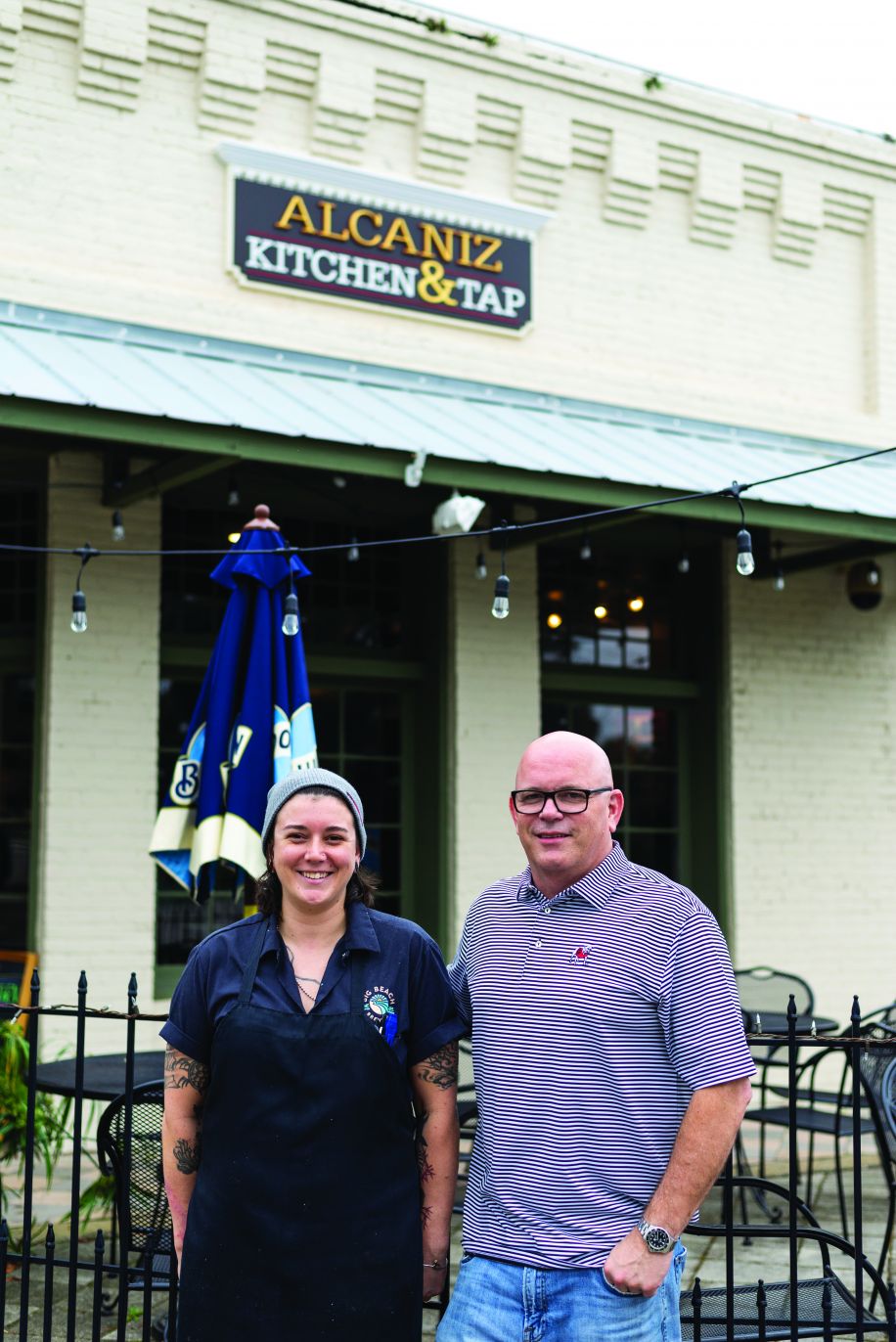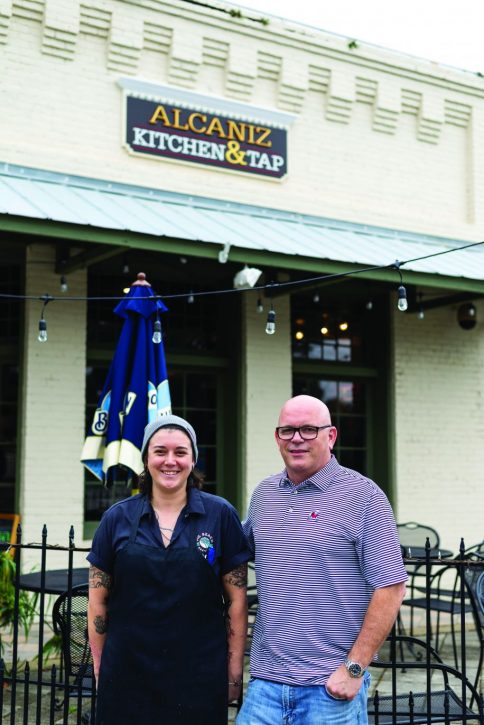 If you're looking for a quiet, cool place to grab a bite and have a beer, there's a new restaurant and bar open on the corner of Alcaniz and Intendencia you should check out. Alcaniz Kitchen and Tap had their grand opening last month, but they're becoming the best new place to hang out on lazy days.
Sitting outside of the hectic rhythm of downtown Pensacola, Alcaniz offers guests a Spanish-influenced menu with items you can't find just anywhere in Pensacola and rotating craft beers, meaning you have a chance to discover a new favorite with every visit.
Also new to the neighborhood is Alcaniz's Owner Ed Riley. A recently retired U.S. Army veteran, Riley said he was looking to open a bar in several locations outside of Florida, but found the perfect place on the restaurant's namesake.
"I've always worked in the industry before, when I was in college, when I lived up north," Riley said. "I worked in bars all my life and it was something that I enjoy and I thought that once I got out of the Army it would be a good opportunity to find a place like this and open a bar. I think people are crazy to open restaurants. It's such a risky venture because there's so many different things that can so sideways. But it's been fun so far."
General Manager Amber Halverson, originally from Wisconsin, wanted to bring her own style to a bar. After spending time in Gulf Shores, she returned to Pensacola and helped Riley open Alcaniz.
"I love doing and finding out about infusion and craft beer and pairing it with food," Halverson said. "That was like magic to me. But I always wanted to come back to Pensacola and I finally got the chance."
Wanting to provide a neighborhood atmosphere, Riley said he liked the feel of Alcaniz more than Palafox, which is always busy, especially at night, and he decided to honor that neighborhood vibe by naming the restaurant after the street.
"I wanted it to have that neighborhood feel and I thought Alcaniz was such a cool, unique name," he said. "I couldn't pronounce it when I first started; someone had to correct me! But, I think it gives it that unique feel, like it's part of the neighborhood."
"Some place that I always looked for when I was in Pensacola was some place you could go to that was pocket friendly," Halverson said. "Easy on your wallet, but still gave you that atmosphere and ambience that other places had, but you could go for either meeting a friend or on a date and feel warm and inviting. At night, this place does transition into something totally magical. During the day, it's a neighborhood feel, but at night, candles are lit, people are in here, and its all varieties of people."
Along with their rotating craft beers, Halverson said their specialties included anything with their infusion, including a jalapeno and red pepper infused tequila to use in a bloody maria and a fruit infusion for their sangrias. For food, Halverson suggests the fried cheese curds, a Wisconsin specialty, the dirty mac and cheese and the poutine covered in gravy, which is brewed from local beer.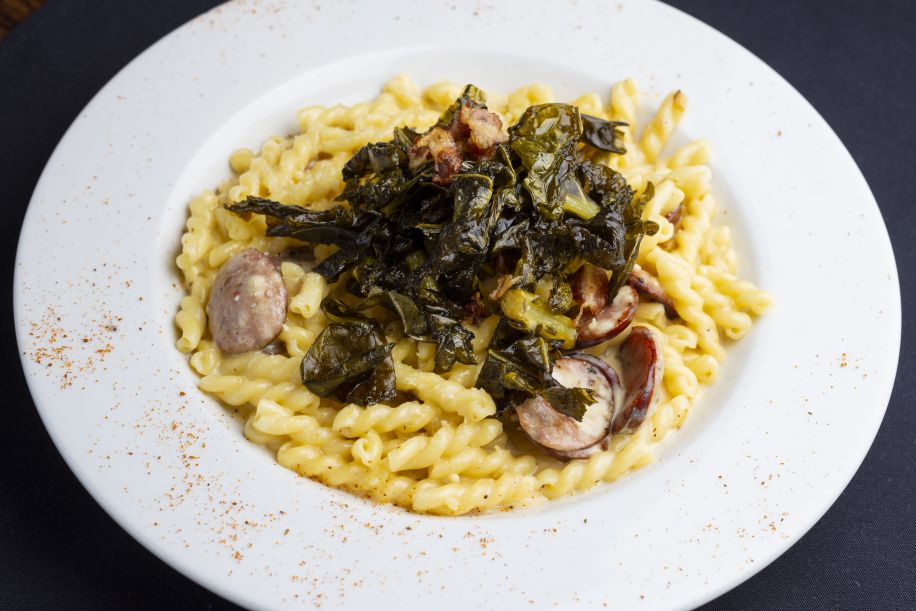 Riley and Halverson have big plans for the future for the restaurant, including brewing their own beer and expanded happy hours. Halverson said they are changing things as they get feedback from customers and that they are happy to hear what customers want from their new neighborhood hang out.
"We're getting a lot of feedback from the neighborhood and people who are coming in and we are paying attention to that and listening to what people are looking for," Halverson said. "We want people to know they are being listening to. We want to offer them something a little different to make them feel special."
Alcaniz is open for lunch and dinner, with a happy hour 5 pm to 7 pm. Check out the full menu at www.alcaniztap.com.