SPECTRE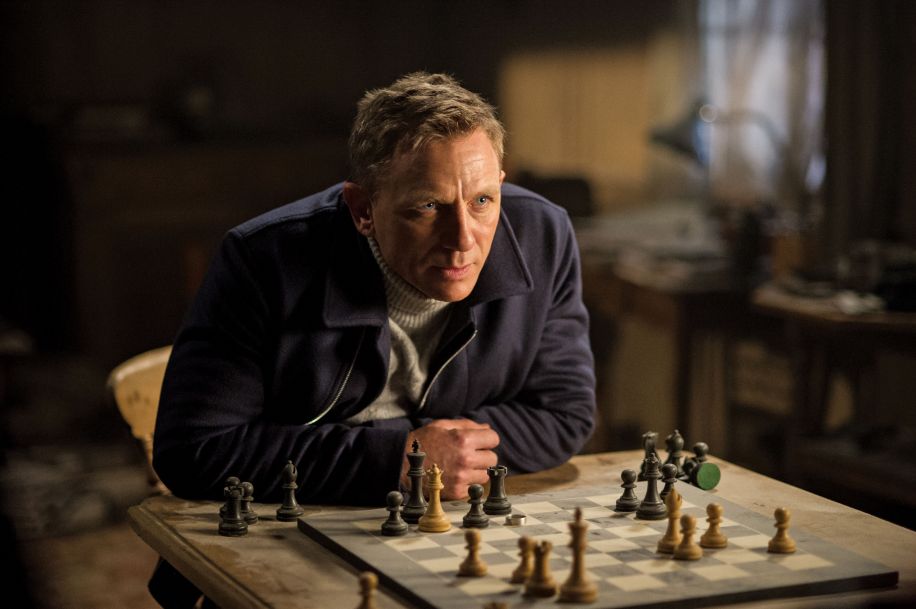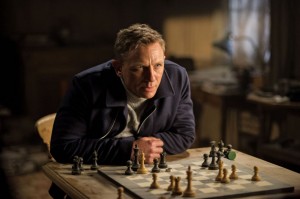 What I got from the preview: James Bond is hot on the trail to uncover the secrets of a shadowy organization that has been killing members of the secret service. Along the way, he discovers more about his own past, evades death, trades witty quips with villains, sleeps with beautiful women, and pilots an upside-down helicopter.
Most notable for: It is most people's opinion that Daniel Craig is the best iteration of Bond there has ever been. Sam Mendes (American Beauty, Revolutionary Road, Skyfall) is a talented dramatic director whose action movies display the same character development and personal stakes as his best, more serious movies. Spectre sees these two unmatched talents reuniting.
Unqualified critical observation: I much prefer this dark, contemplative James Bond to the bubble gum action and mock violence of the Pierce Brosnan era, or even the womanizing wish fulfillment of the Connery and Dalton films. Two of the past three Bond movies have been the best in the franchise's history, and I suspect that with Spectre, we'll be three-one for Craig's interpretation of the character.

SPOTLIGHT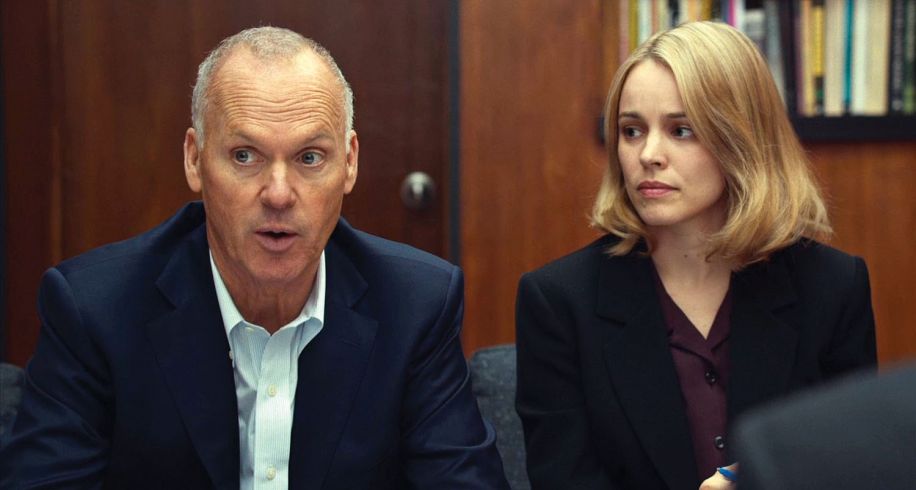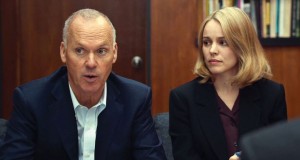 What I got from the preview: Methinks we are definitely in Oscar season, as this movie about Boston Globe reporters who uncovered the Catholic Church's child abuse scandal clearly wants several. The trailer promises a reflection of the facts, and of the tried and true plot mechanics of so many other great movies about investigative journalism.
Most notable for: A great cast, a story of bravery and ambition, and an issue that merits full attention are traits that are too often lacking in today's multiplexes.
Unqualified critical observation: Sure, it follows the formula a little stiffly and is obviously begging for award consideration, but that should not disqualify any of the attention this movie clearly deserves. Real life suspense and drama does not come in the form of car chases or fist fights; it more often manifests when people fight for the forgotten and seek to improve themselves before changing the world. Spotlight appears to have the latter in spades.

THE HUNGER GAMES: MOCKINGJAY – PART 2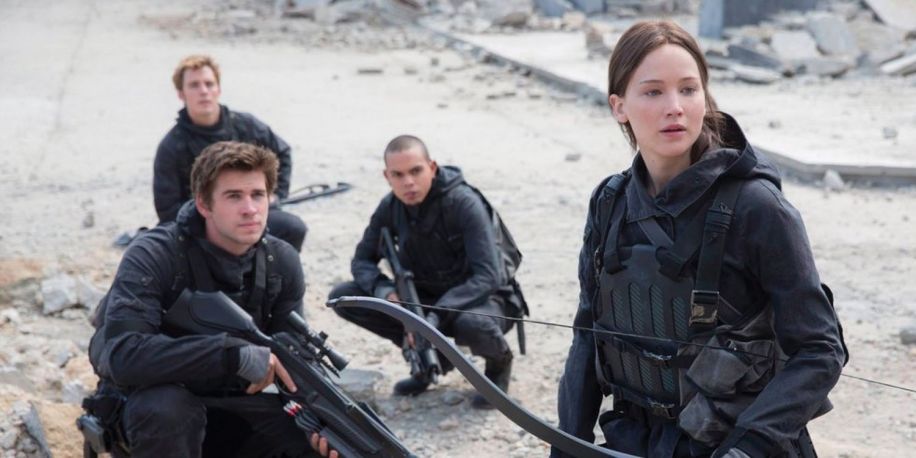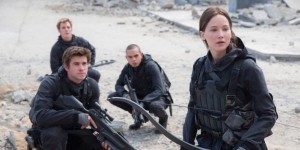 What I got from the preview: The trailer wisely begins with a sweet embrace between Katniss and Primrose Everdeen, two characters emblematic of the larger story and whose relationship set all preceding events into motion. From there, we hear passionate speeches and see hopeful smiles, and lots and lots of action. I'll admit I got chills witnessing the districts rise up against the capital, hopeful that Part 2 would be better than last year's incredibly disappointing Part 1.
Most notable for: The franchise that arguably started the whole dystopian young adult subgenre comes to an end, with a larger cast and better special effects than the relatively small Hunger Games could have imagined.
Unqualified critical observation: Catching Fire is by far the best Hunger Games film to date, and if the preview is any indication, this series-closer harkens back to the human elements of camaraderie and courage that made that sequel so great. After Part 1, I swore off the Hunger Games movies in anger and hurt, but I'm happy to report that this trailer changed my mind and made me genuinely excited to once again revisit the Everdeens and their noble cause.

THE NIGHT BEFORE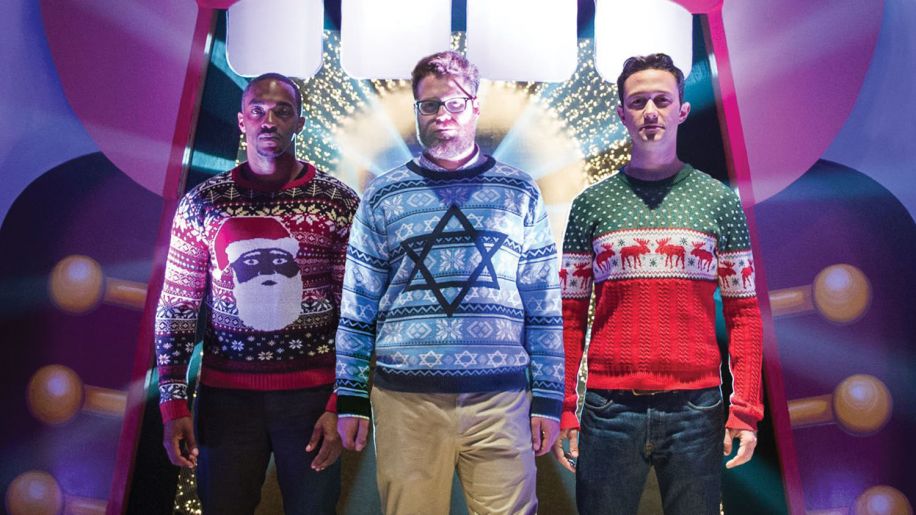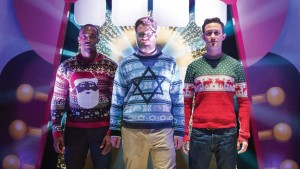 What I got from the preview: A traditional nursery rhyme narrates the start of the preview, before Kanye West's Runaway blasts through the speakers, signaling a subversion of the time-honored holiday movie cliché. We then meet three friends who have grown up together but are about to go their separate ways. Before they do, the bros set out to find the Christmas party to end all Christmas parties. Along the way, they run into celebrities and old girlfriends, and reminisce on their lives together and what their future holds. They also do drugs.
Most notable for: It wouldn't be any year in recent memory without a raucous, alcohol-fueled, laugh-out-loud Seth Rogen movie with just the right amount of heart and sentimentality. The Night Before is 2015's gift to the world of party movies and was almost my top pick for this month.
Unqualified critical observation: Party movies are always fun, almost regardless of their execution. Pop music, celebrity cameos, and a low-stakes story is always a recipe for 90 minutes of escapism. This movie promises all of that, plus the warmth of the holidays, a huge amount of cast chemistry, and enough dirty jokes to make even the most boisterous of us blush just a little bit.

THE GOOD DINOSAUR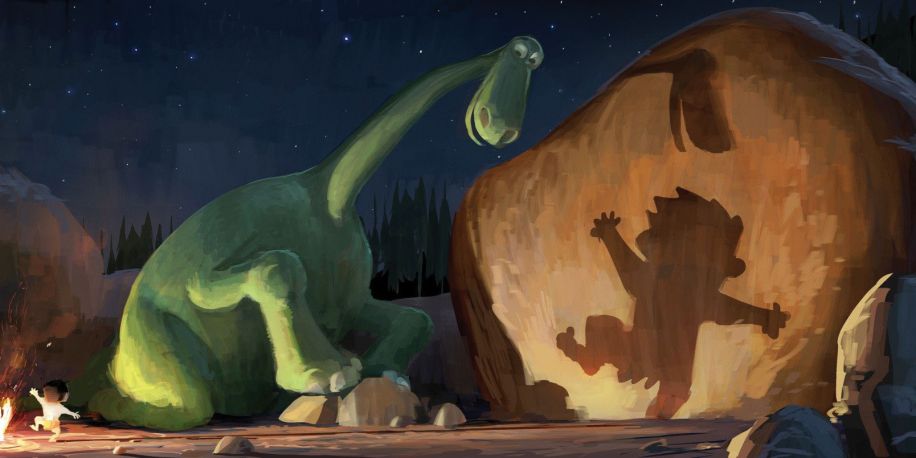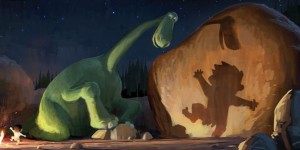 What I got from the preview: What if dinosaurs never went extinct? It's a question that many movies have tried to answer, but none as sweetly and wittily as Pixar's second movie of the year, which cleverly flips on the script just a bit by making the dinosaurs the primary characters. A young Apatosaurus befriends a small young boy, giving humans a glimpse into the colorful, exciting and dangerous world of these magnificent beasts.
Most notable for: This is the first year American audiences have been treated to two films from Pixar, and from the looks of it, this one will be as heart-wrenching and uplifting as Inside Out.
Unqualified critical observation: There's just something about a Pixar movie. The unrivaled animation, the sweetly told and beautifully crafted story that works as well for adults as for children, and the wry, telling humor make a Pixar experience unlike anything else Hollywood has to offer. You could say I'm excited for The Good Dinosaur, as well as every other movie listed here this month.