Finding Relief From Depression with Ketamine Therapy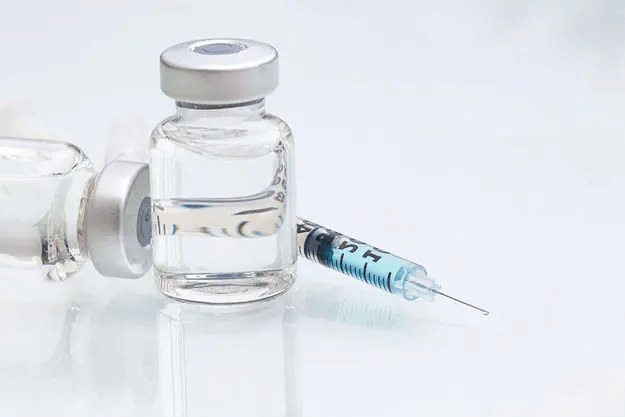 Depression, anxiety, post-traumatic stress disorder (PTSD) and many other mental health disorders are on the rise, not only in the U.S. but all across the world. While the numbers vary from study to study, the findings from a recent study conducted by Columbia University Mailman School of Public Health and City University of New York report that at least one in ten adults in the U.S. suffer from clinical depression. Another study from Mental Health America suggests that 19.86 percent of U.S. adults are experiencing a mental illness, which is equivalent to nearly 50 million Americans.
While many people with depression find relief in antidepressants and talk therapy, roughly 30 percent of depressed patients do not respond to these treatment options. For those suffering with treatment-resistant depression, the inability to find relief in medication and therapy can exacerbate feelings of hopelessness and lead to increased suicidal thoughts, substance abuse and more.
A new treatment option has recently emerged in a not-so-new drug called ketamine, whose efficacy in treating depression is surprising scientists, physicians and patients alike. Ketamine was first synthesized in 1962 for use as a general anesthetic. It has been widely used as such for decades and has been found to be incredibly safe and effective with very few side effects. The drug got a bad reputation when it gained its popularity as a street drug and was misused by those seeking a quick, cheap high. However, scientists have recently taken a closer look at the drug as a potential treatment for depression and found that it shows remarkable promise.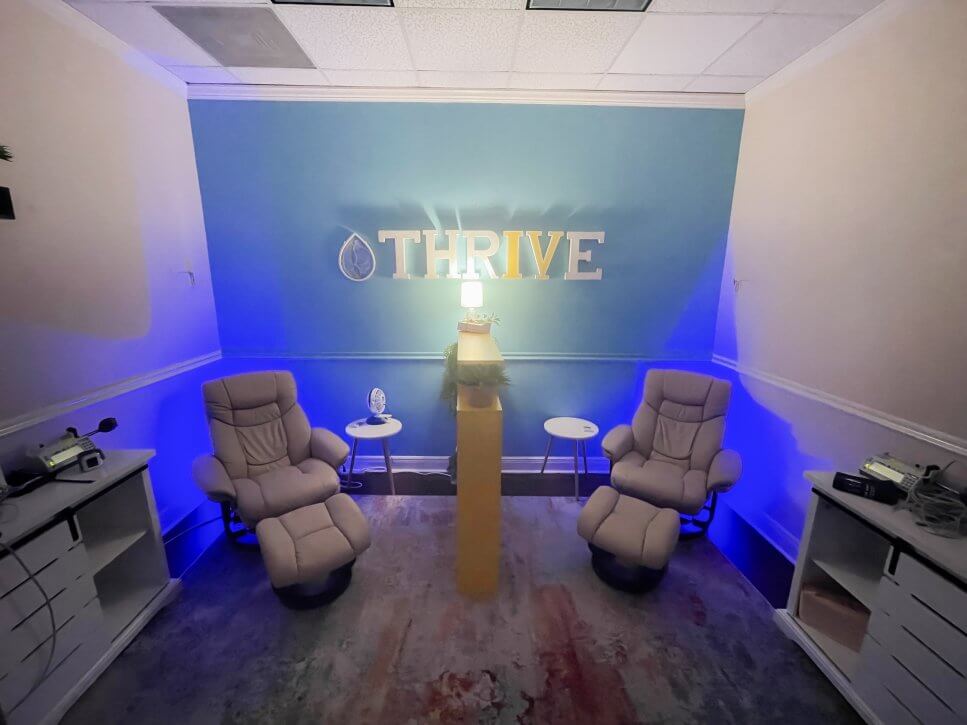 Ketamine works by increasing the activity of the neurotransmitter glutamate in the frontal cortex of the brain. While other antidepressants work via the serotonin and dopamine pathways (eventually activating glutamate), ketamine goes directly to glutamate activation, which produces a fast-acting antidepressant effect and allows new synapses to form in the brain.
In 2019, the Food and Drug Administration (FDA) approved the first esketamine nasal spray for depression. While the spray showed impressive results, a cost of $900 per treatment made it inaccessible to the average patient. At the same time, ketamine IV clinics began popping up around the country, offering off-label intravenous treatments that require four hours or more per treatment and a series of four to eight treatments to see results. These treatments also showed favorable results, but costs of $4,000 to $8,000 per series also made it a cost-prohibitive option for most people.
Local psychiatric nurse practitioner, Scott Durrance, did his research and he saw the promise in ketamine, so he started offering Spravato at his clinic, APEX Psychiatric Services, in Downtown Pensacola. Durrance is a former Marine who found his calling while working with youth in crisis at Lakeview Center. After serving his time in the Marines, Durrance decided to pursue his degree in nursing, thinking he would enjoy the excitement of the ER or critical care units. He soon discovered that what he really enjoyed was talking to people and helping them navigate difficult times.
"Critical care is adventurous and you are really helping people who are very ill," Durrance said. "All that feels good, but I really enjoy interacting with people and learning about them. A psychologist that I looked up to as a mentor once told me that it's an honor when people share their story with us. I really took that to heart. It really puts things in perspective. It's true, when someone comes in and shares their story it's an honor. And a lot of times it's not a pleasant story, right? It's often a traumatic story. This person is sharing it with me, and I take that very seriously. So to me, it's a mission. If this person is willing to share that with me, they deserve everything from me to get them better. Which means I can't just stop exploring with what I have available now. I have to look at other options for treatments, too."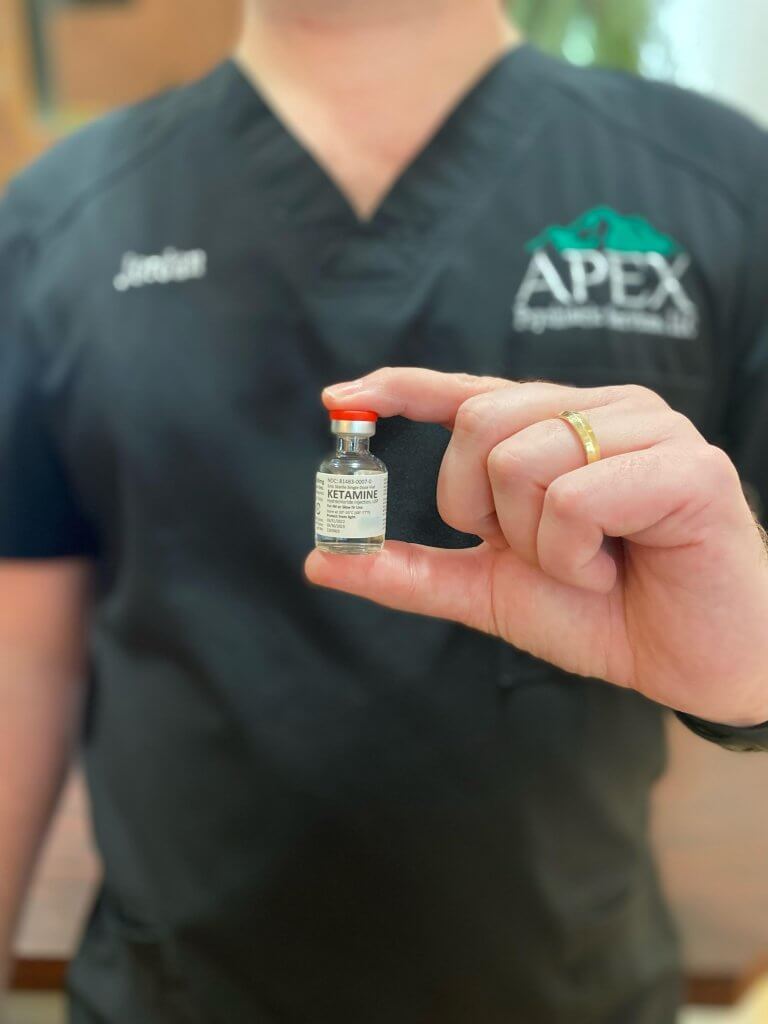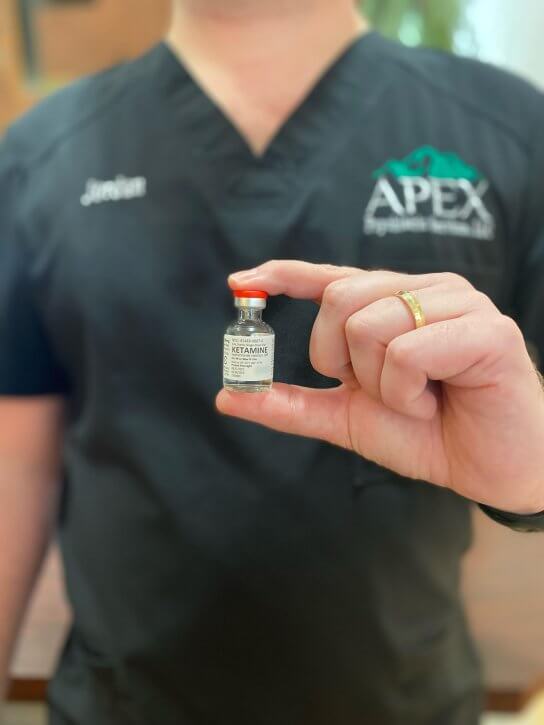 While working at Lakeview, Durrance pursued his psychiatric nurse practitioner degree and eventually started APEX with his wife, Abby. He is quick to note that APEX is a traditional psychiatric clinic that focuses on helping clients find relief from depression, PTSD and other mental health issues through traditional therapy, medication management and newer scientifically-backed therapies like ketamine. Durrance said that only about eight percent of APEX patients utilize Ketamine therapy, but those who do typically see significant relief from their symptoms.
Durrance started offering the FDA approved Spravato nasal spray, because he saw it as an amazing way to help people, but the cost made it out of reach for most of his patients. He then started offering compounded nasal ketamine for people that couldn't get that FDA approved one.
"We kind of evolved and are also now doing the intramuscular ketamine (IM) injection," Durrance explained. "For me, whichever modality–nasal, IM, IV–doesn't really matter. For me, the best is whichever one the patient has access to. We expanded our toolbelt a little bit to make it affordable for those that don't have insurance. I didn't want to be limited by a medication that costs $900 a dose so that without fantastic insurance you can't afford it. I can't stand it when a medication is life-saving and no one has access to it."
For one of Durrance's patients, ketamine has been a lifesaver. Ginna Kaiser suffers from PTSD stemming from a childhood trauma. Kaiser explained that PTSD affects her memory and daily life in many ways. She deals with chronic anxiety, panic attacks, auditory triggers and cognitive issues. "This produced a state of chronic anxiety in which my brain was constantly on alert for danger and I was basically in a constant state of panic," Kaiser said.
From 2000 to 2019, Kaiser tried dozens of medications including Zoloft, Wellbutrin, Geodon, Zyprexa, Paxil, Elavil, Trazodone, Celexa, Klonopin, Hydroxyzine, Savella, Rexulti, Effexor and many medications for insomnia and Attention Deficit Disorder (ADD). She also tried different treatment modalities including Transcranial Magnetic Stimulation (TMS), which didn't help her PTSD and left her with chronic migraines that did not exist prior to TMI.
Kaiser learned about the studies showing incredible results using ketamine to treat PTSD and depression. In 2019, Kaiser found Durrance at APEX after learning that they were the only clinic locally offering ketamine therapy. Once under Durrance's care, he adjusted her medications and started her on ketamine treatments. After 19 years of unsuccessful treatment, Kaiser finally found some relief. "Ketamine therapy completely transformed my life," she explained. "I went from merely existing in a minute-by-minute world with constant fear, anxiety and daily deep depression to a world where I can maintain and try to head off depression and anxiety before they set in. Therapy and medication management are key as well and have helped me tremendously, but without ketamine I would not be functioning on a level high enough to be able to benefit from and then apply the therapeutic lessons I have gained."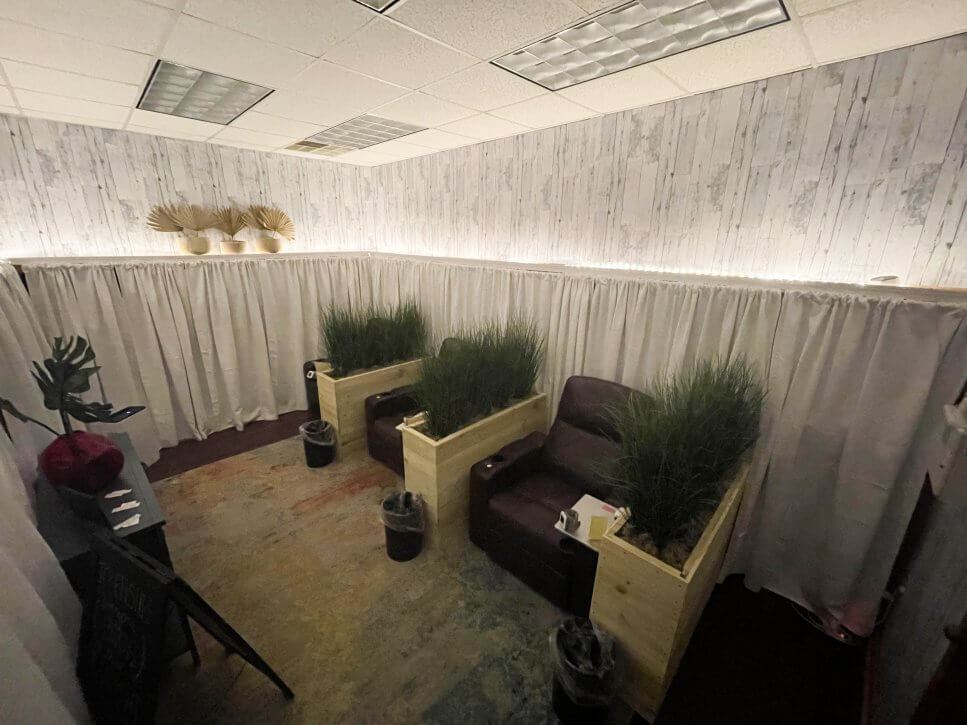 As for the treatment itself, Kaiser uses the intramuscular injections. "It takes about five minutes for the medication to kick in," Kaiser said. "Then I am in a dissociative state for 20 minutes or so. I am usually still somewhat high for at least the remainder of the session (which lasts 1 hour). During this time (after I am out of the dissociative state), I typically either listen to music and surf the web, play a word game or stream comedies. Most often afterwards I just feel sedate, yet not sedated, if that makes sense. If conditions and my environment are right sometimes that feeling can last several hours after, but if the environment is too stimulating it will dissipate quickly."
Kaiser is grateful for practitioners like Durrance who are willing to look at new and emerging modalities to help those for whom traditional medicine and therapy have been ineffective. "This is the best mental health medication management and psychiatric care that I have ever received," Kaiser said. "Scott Durrance and his team are kind, caring, efficient and professional. Unlike the psychiatric mental health practitioners in my past, Scott gives patients the time they need at each appointment. I believe his ultimate goal is for his patients to thrive and he tries to make this happen by listening to us and providing thorough and creative care. He has also hired an awesome team and the care we receive from them is unparalleled."
The treatment protocol for IM ketamine includes an initial consultation ($185) and then two IM sessions per week for four weeks ($90 per session). Patients sit in a quiet, spa-like room in a comfortable reclining chair. A registered nurse monitors their blood pressure and comfort level throughout the process. Most patients listen to music or watch a movie during treatment and many bring blankets and eye covers to make the experience more comfortable. After the initial four weeks, maintenance sessions are scheduled based on individual needs. Durrance says some patients come weekly or bi-weekly and others don't return for three months or longer. Either way, Durrance sees his patients finding relief that many had come to believe couldn't be found. And that he says, is what really matters.
Information and peer reviewed clinical studies on ketamine therapy for depression are widely available online. One good place to start your research is the National Institute for Mental Health at nimh.nih. gov.
For more information on APEX Psychiatric Services and ketamine therapy treatment options, visit apexpsychiatricservices.com.
Mental Health Crisis Resources:
If you are thinking about harming yourself or attempting suicide, tell someone who can help right away.
• Call 911 for emergency services.
• Go to the nearest hospital emergency room.
• Call or text 988 to connect with the 988 Suicide & Crisis Lifeline. The Lifeline provides 24-hour, confidential support to anyone in suicidal crisis or emotional distress. Support is also available via live chat. Para ayuda en español, llame al 988.