By Gina Castro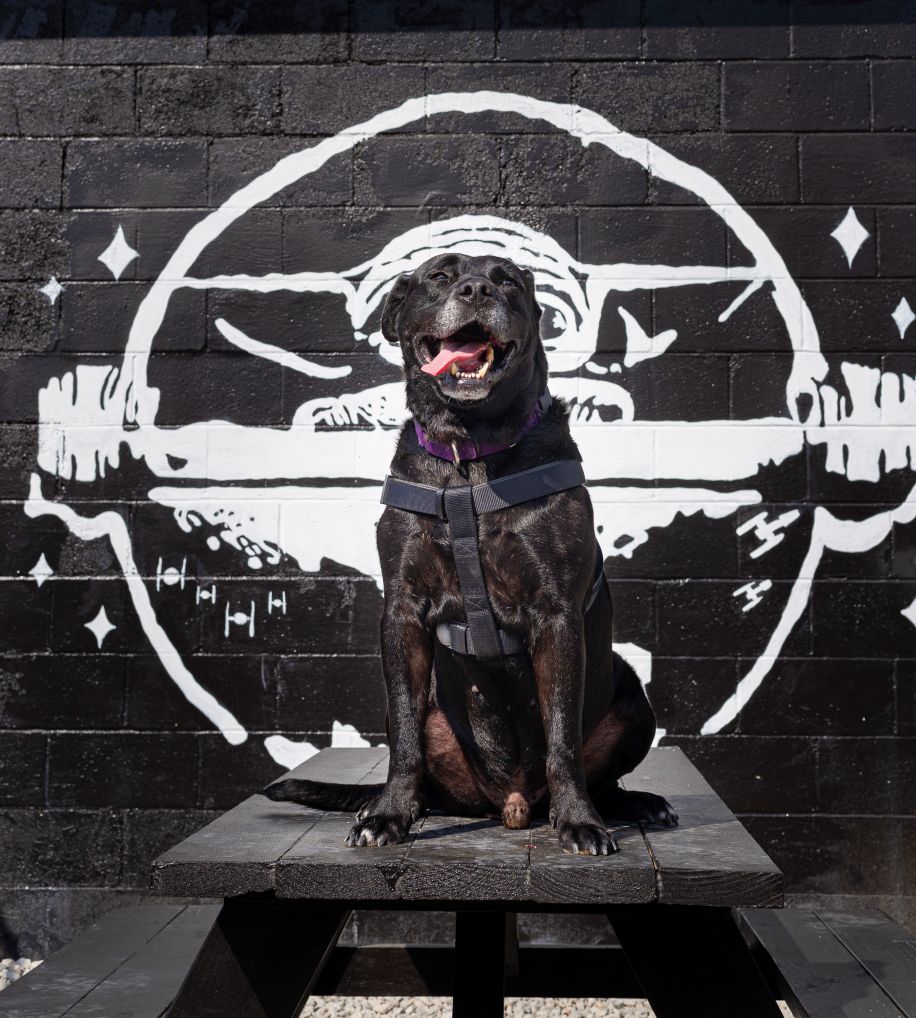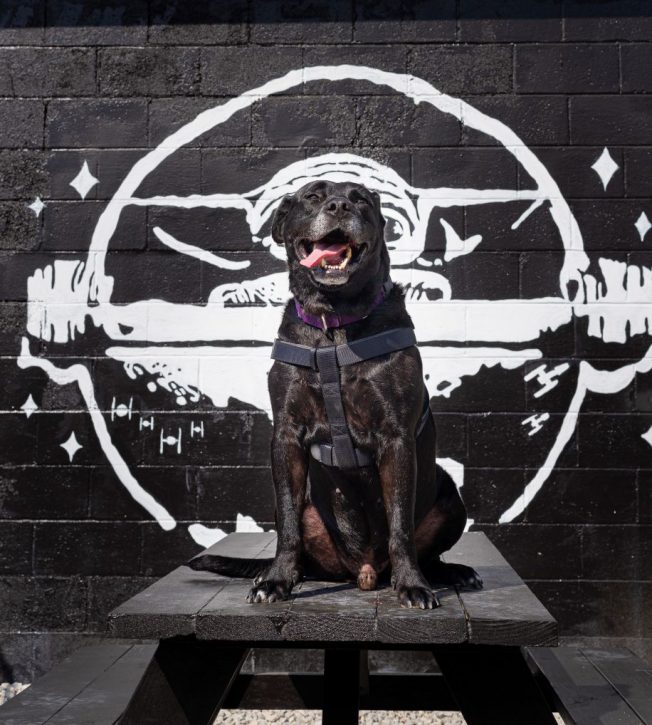 Did you know that puppies and kittens are more likely to get adopted than senior pets? That's kind of old news, but it's true. Everyone knows that if you are going to adopt a new furbaby, it's most likely not going to be a senior pet. But what's so great about puppies and kittens? Sure, they are cute, clumsy little things, but they typically aren't potty trained and can sometimes ruin clothes, furniture and anything in between. While senior pets, on the other hand, have already been there, done that.
The majority of senior pets are potty trained and calmer than the average puppy or kitten. Unfortunately, there are quite a few misconceptions stacked against senior pets. The first being that senior pets require more work than puppies and kittens. "Some people are afraid to adopt seniors because they automatically assume that the pet is going to come with a bucket load of health problems," Lauren Cappas, volunteer coordinator at Pensacola Humane Society (PHS), said. "We have some senior dogs that are perfectly healthy and probably run faster than most puppies." Dogs are classified as seniors at just age six, and cats are considered seniors at age eight. Unfortunately, Cappas explained that pets as young as two years old have issues getting adopted since they've outgrown their puppy or kitten phase.
As of March 23, the PHS has a total of six senior dogs and seven senior cats. The majority of its senior pets are in good health, and fortunately, PHS has been a no-kill shelter for the past 35 years. However, one of the dogs, Roxy, has heartworms, which are being treated. None of PHS's senior pets require a hefty list of medications and none of the animals have any physical issues that could prevent them from being your new best friend.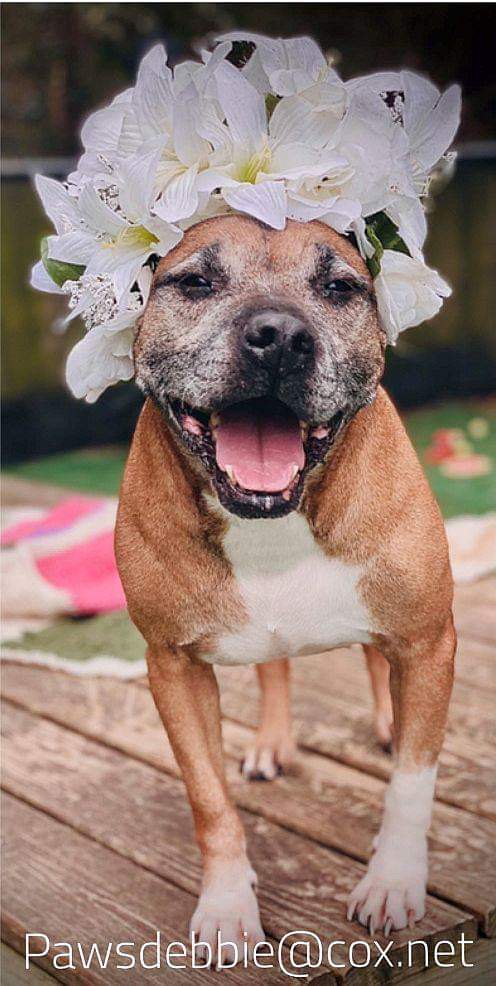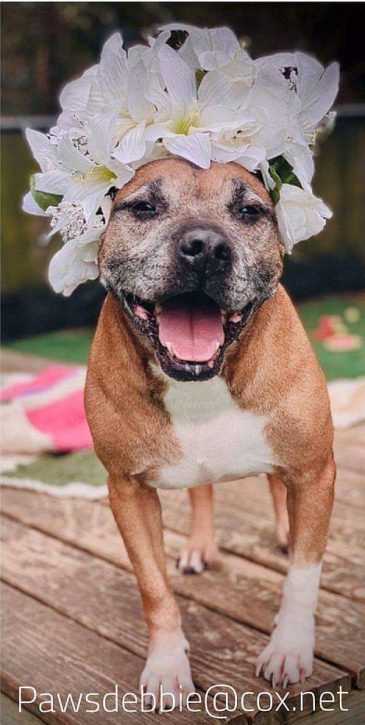 Of course there is the common phrase "You can't teach an old dog new tricks," which funny enough, isn't true about dogs and cats. Dogs and cats are never too old to be trained. In fact, Cappas said that older pets have better attention span than puppies or kittens, which makes it easier for them to learn new tricks. Older pets typically already know basic tricks and commands like "sit," "down" and "come." So, you wouldn't have to worry about teaching your senior pet basic tricks on top of newer tricks like "high five" or running alongside you.
Another misconception is that senior pets end up in animal shelters because of their history of bad behavior. Cappas said that there isn't just one answer for how these animals end up in shelters. "You don't know why they are in the shelter," Cappas said. "They could have been with a family for eight plus years, and now they are with us, or they could have been taken from an abusive situation and now they are living shelter to shelter." Cappas explained that some families have to relinquish their pet(s) because of financial issues.
Despite the situations these pets come from, each one of these senior pets is ready to find its forever home, or "furever home" as PHS calls it. "They are experienced, nice, calm and so full of love. They are like a really good whiskey," Cappas said with a laugh.
Much like aged whiskey, senior pets' extra years are only a bonus. Each of these pets come with its own personality and adorable quirks.
If you are not ready to adopt, you can still be a friend to these seniors through the PHS foster program. PHS is always looking for foster volunteers in the Pensacola, Gulf Breeze and Milton areas. PHS's need for foster volunteers is even greater now because of the COVID-19. To find out if you are eligible to foster, visit www.pensacolahumane.org/foster. Visit PHS's website for an updated list of available pets.
Due to concerns of the Coronavirus disease (COVID-19), moving forward the Pensacola Humane Society (PHS) asks for the public to limit groups touring the PHS facility to two people at a time. PHS's dogs and cats are still looking for their furever families, so PHS is doing everything they can to remain open to the public and continue adoptions and fostering. PHS's hours of operation remain Tuesday- Saturday, 12-5, and Sunday 1-4.