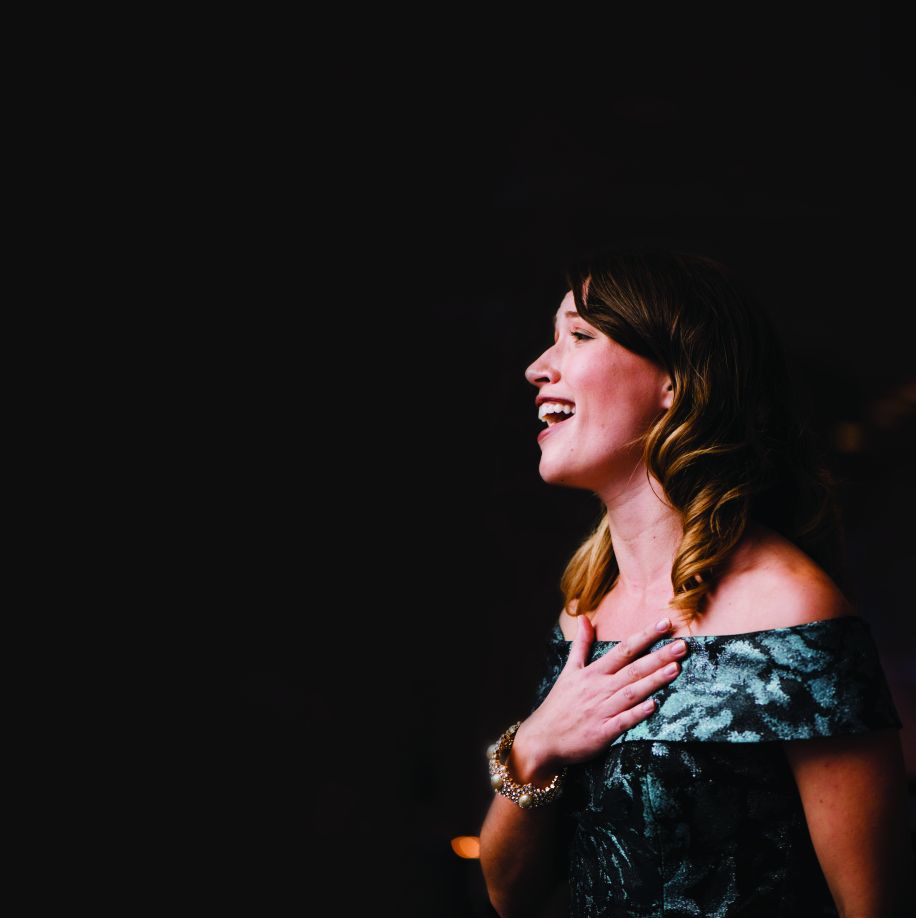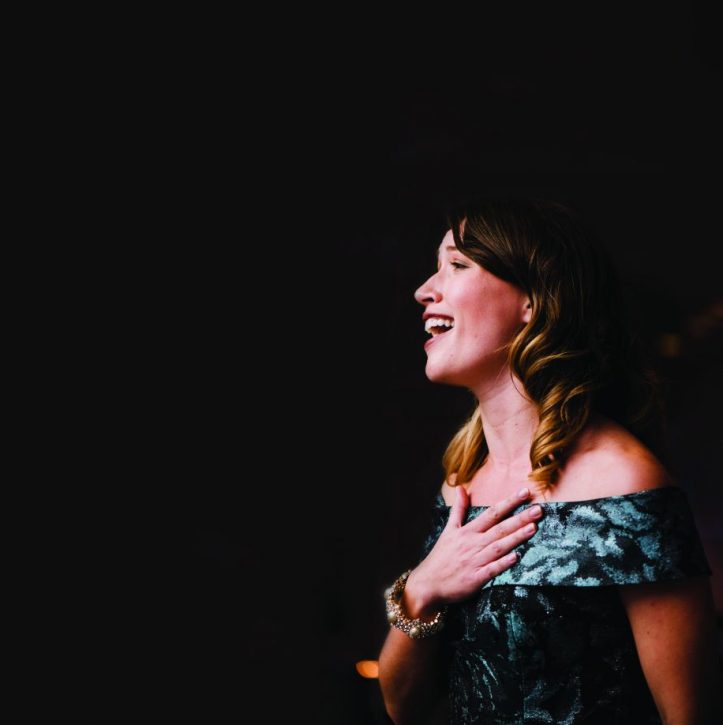 Something new is taking over Museum Plaza behind the Wentworth Jr. Museum for Gallery Night, and it isn't what you're thinking. Four singers will be commanding the night with popular theater songs, and a few arias. It's not your typical Gallery Night, but the Pensacola Opera is aiming kick off their spring season with their first-ever outdoor night concert Sept. 20, from 8 pm to 10 pm.
While the Opera has participated in Gallery Night in the past, their appearances were usually pop-up concerts at the Artel Gallery, never a full-scale concert. This new performance comes from a need to expand the Opera's profile and establish themselves as one of the major art institutes in the city. As one of the Big Five, you'd think everyone would know about the Opera and its performances, however Cody Martin, director of education and artists in residence, he is often surprised how many people don't know Pensacola has its own opera.
"Every now and then, we'll do something out in the community and people will say, "Oh, I didn't even know we had an opera company." We've been here for thirty-six years now," he said. "So we need to change that so everybody knows who Pensacola Opera is and what we do."
The Gallery Night performance, called "Opera After Dark," will take place on the new stage at the Museum Plaza and will offer food trucks, local vendors and glow sticks for attendees. The free concert is aimed to introduce the opera to a younger audience who may not know what the expect from their productions.
"We have this whole campaign right now called "How do you opera?" We're just trying to see different ways people can get into the Opera, whether that's the full-scale things at the Saenger or the social events, like our galas and lunches, our educational things," Martin said. "So this is an effort to add a different way for people to experience us. People who may not buy a ticket for our main stage production at first might hear this and think "Oh, I didn't think I was going to like Opera," but now they're thinking about it."
The concert will feature the four artists in residence that will be at Pensacola Opera for the season. These singers are professional opera singers at the beginning of their careers and are some incredible talents. The singers will also be a part of every major production during the opera's season, including all their main stage performances. However, for Opera After Dark, Martin said they aim to do more than just preview the season. While there may be a couple of pieces to give the audience a taste of what to expect from the larger productions, there will also be popular songs that theater buffs and a more general audience will recognize and enjoy. A live pianist will accompany the singers for the performance.
The Opera is hoping that its after dark concert will be the only place people will want to go during September's Gallery Night.
"It's going to be a totally different kind of music," Martin said. "It's going to be a really fun atmosphere. With a food trucks and everything, it'll be a kind of one-stop shop where you can hang out with your friends, eat and enjoy some really top-notch music. We have some really incredible singers who are going to be with us this night."
The choice to jump into Gallery Night gives the Opera a chance to really integrate into the community with one of the most anticipated traditions of the month. With this performance, Martin said he hopes to kick off a recurring series of concerts for the Opera at Gallery Night. The free performance is a great way to get everyone excited about the upcoming season, and it offers something very different from the typical Gallery Night out.
"You can look forward to unlike anything you've ever experienced at Gallery Night before, for sure," Martin said. "I think people might be thinking about this like the karaoke stage at the top Palafox, but it's really something a lot more. It's upscale, it's unique. Something you're not going to be able to experience at most Gallery Nights."
While Opera After Dark will kick off the Opera's season, their first main stage production will be As One, an intimate production of two characters and a string quartet about a trans woman's journey to explore and accept herself. The Opera will also host performances of some classic productions, including Il Trovatore, which will be put on by the same team that produced Florencia in the Amazon last year. The season looks to be one of the Opera's best, and Martin said they were more than excited to kick off the season as one with the community.
For a full schedule of Pensacola Opera's main stage performances or to buy tickets, visit pensacolaopera.com. The Opera will also be putting on smaller performances throughout the year. The calendar can also be found on their website or by visiting them on social media.