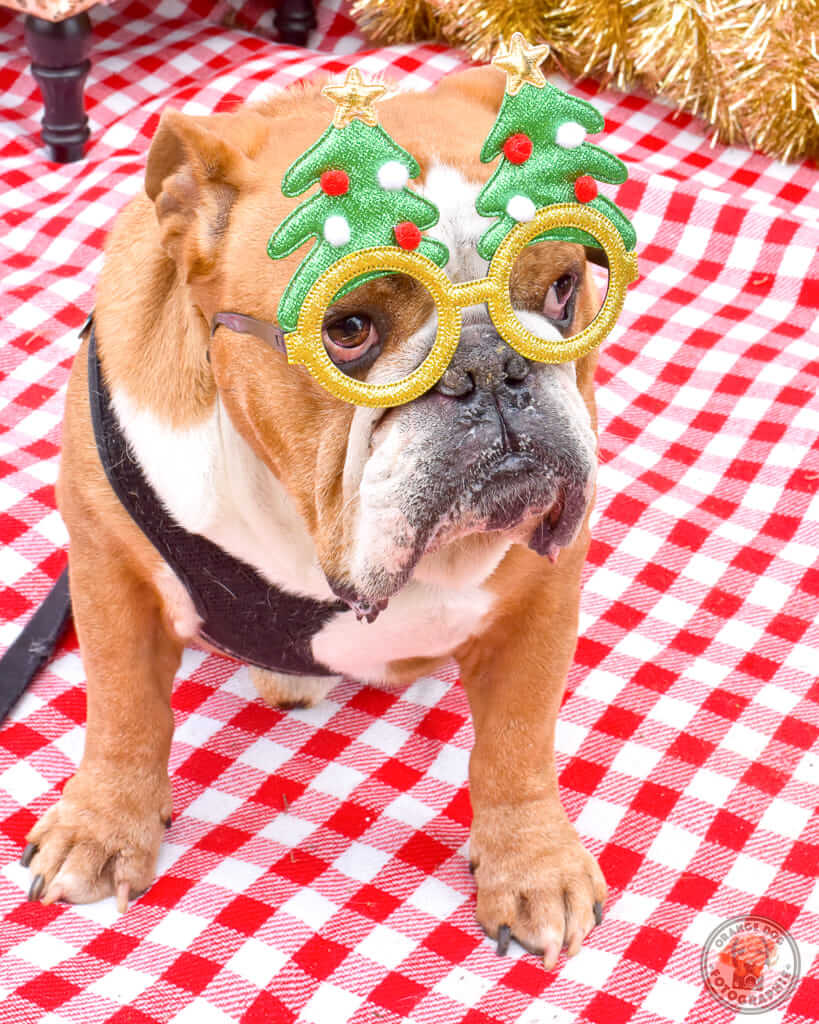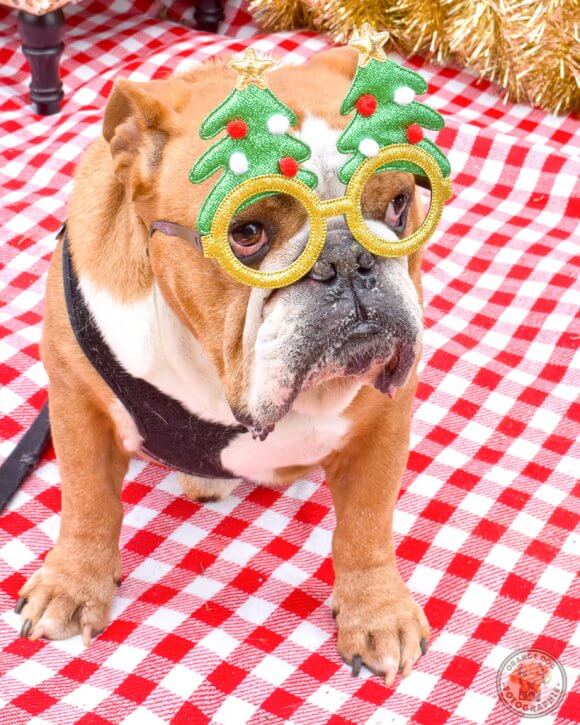 Pensacola's newest event planning company, WolfGang, LLC, specializes in making your furry friend the center of attention with its creative pup-themed celebrations for all occasions. From "Pup Crawls," "Mutts & Mimosas" and "Barkday Paw-ties" to "Adoptiversaries" and "Yappy Hours," the event planners at WolfGang are sure to make your celebration memorable.
WolfGang co-owners, Jessica and Kim Wolford, are the brains behind this creative business concept. The two found themselves disappointed that their dogs were often excluded from participating in many of the events and activities that they enjoyed. As a solution to this rather hairy predicament, the couple launched WolfGang, LLC in August of 2021 as Pensacola's first and only dog-centered full-service event planning company.
"We opened the businesses because we wanted to find a way to incorporate our dogs into more activities and events we participate in," WolfGang co-owner Jessica Wolford explained. After organizing and hosting their first successful dog-friendly pub crawl (or "Pup Crawl") throughout downtown Pensacola, WolfGang was born. "The name WolfGang is actually a spin on both mine and Kim's last name [Wolford]. We call our dogs the 'Wolford gang of six', so that's where the name WolfGang came from," Jessica Wolford said.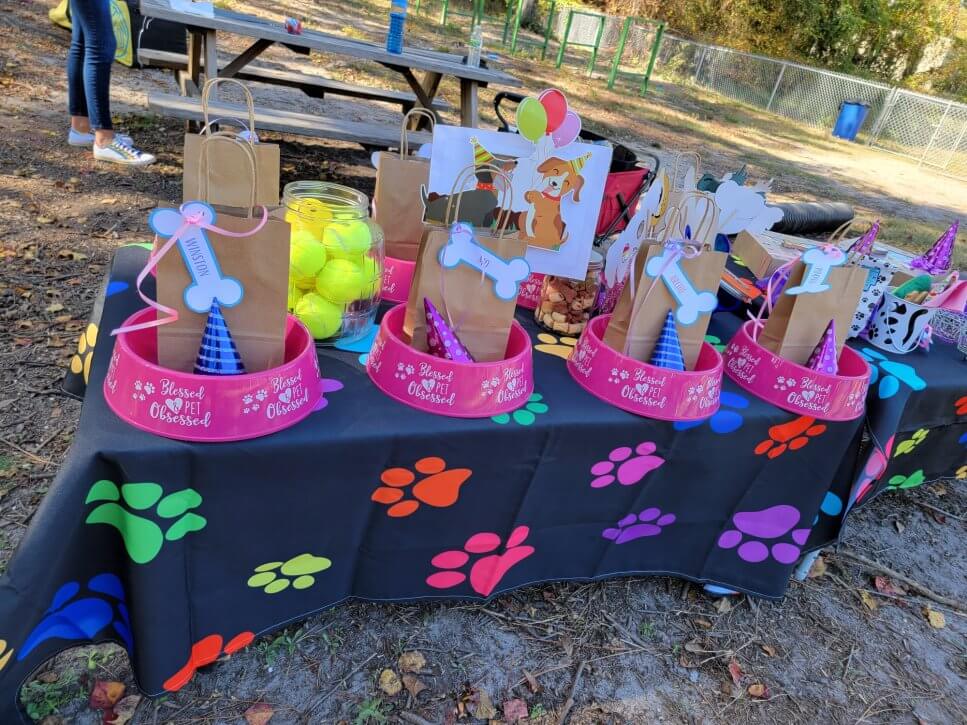 WolfGang specializes in creating and organizing themed events that are both dog-centered and human-friendly. "We can host just about any type of event for your dog. Basically anything that can put your dog on the invitation, that's what we do," Jessica Wolford explained.
Since its opening, WolfGang has organized various dog-centered events throughout downtown Pensacola and numerous other celebrations for dog owners and their furry friends. When it comes to the details, Wolfgang definitely has it covered–from custom gift bags, party toys and invitations to the decor and food, the possibilities are endless.
Most recently, WolfGang has partnered with the Pensacola Humane Society to host their first annual Pawdi Gras, a dog-centered Mardi Gras celebration to benefit the Pensacola Humane Society.
"This will be WolfGang's first major public event since opening in 2021 and we are very excited about it," Jessica Wolford said.
The event will feature a Mardi Gras parade in which dog owners are invited to bring their pooch and march through the downtown streets in colorful costumes. K-9 units and local law enforcement will lead the pup-themed parade serving as the grand marshals. Other event festivities include dog costume contests, raffles, games, live music and a variety of local food and beverage vendors. The Pensacola Humane Society and other local organizations will also be on-site with pet adoptions and a variety of other pup-centered services. Event organizers are expecting an estimated 2,000 humans and their four-legged friends to attend the inaugural event.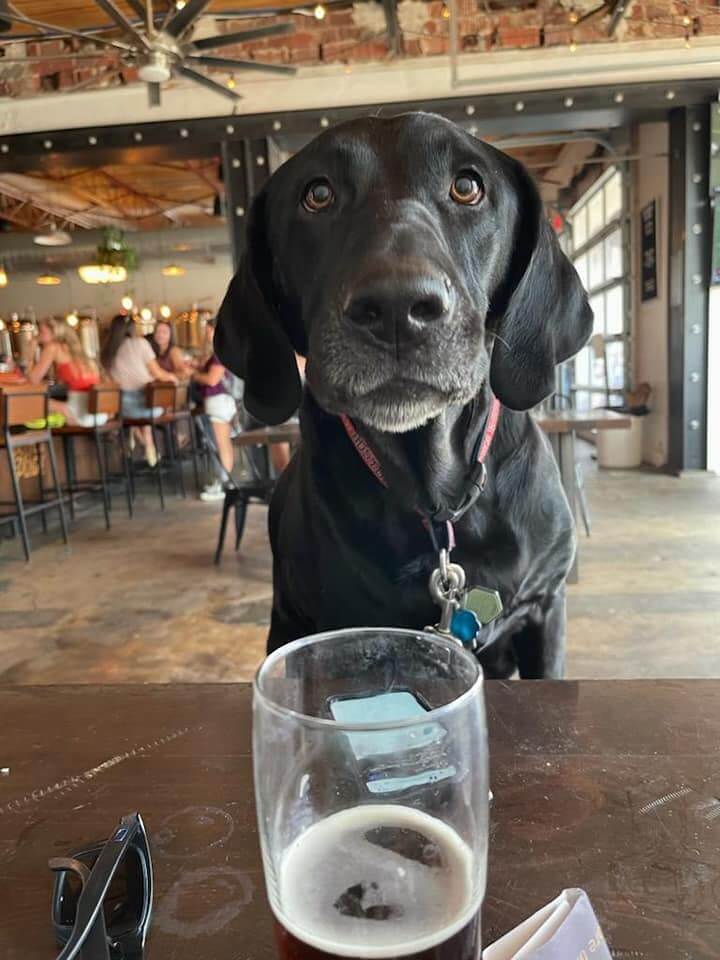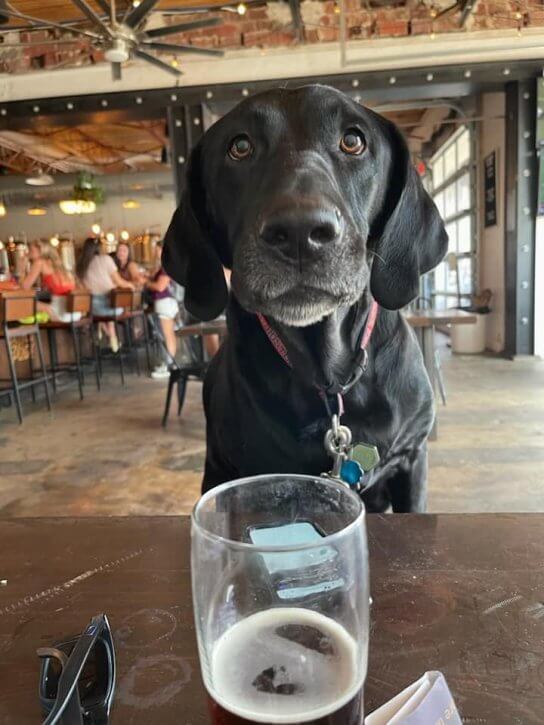 On February 13 from 12 pm to 4 pm dog lovers from around the city are invited to come together to enjoy a day of Mardi Gras festivities filled with pups, food and fun at Perfect Plain Brewing Co. in downtown Pensacola. Streets will be closed from Tarragona to Palafox to accommodate the event's crowd and the parade, which will kick off at 2 pm. Pawdi Gras is free and open to the public; however, there is a suggested donation of $10 which will go to support the Pensacola Humane Society.
Guests wanting to participate in the parade are invited to register in advance on February 12 at Perfect Plain Brewing Co. from 5 pm to 7 pm, or they may register on the day of the event. WolfGang selects a local non-profit to benefit from each of the events they host throughout the year. All proceeds gained from Pawdi Gras will go to directly support the Pensacola Humane Society and its mission.
"Pawdi Gras was an amazing opportunity to join forces with community businesses to raise fiscal donations to support our Greater Good fund! This funding provides outreach through medical, food and emergency assistance and more for underserved community pet owners," Director of Development for Pensacola Humane Society, Manda Moore said.
For more information on WolfGang and the upcoming Pawdi Gras event, visit wolfgangparkandbrews.com. Follow WolfGang on Instagram @wolfgangpensacola and Facebook @wolfgangparkandbrews for updates and announcements. To donate, volunteer or learn more about ways to get involved with the Pensacola Humane Society, visit pensacolahumane.org.