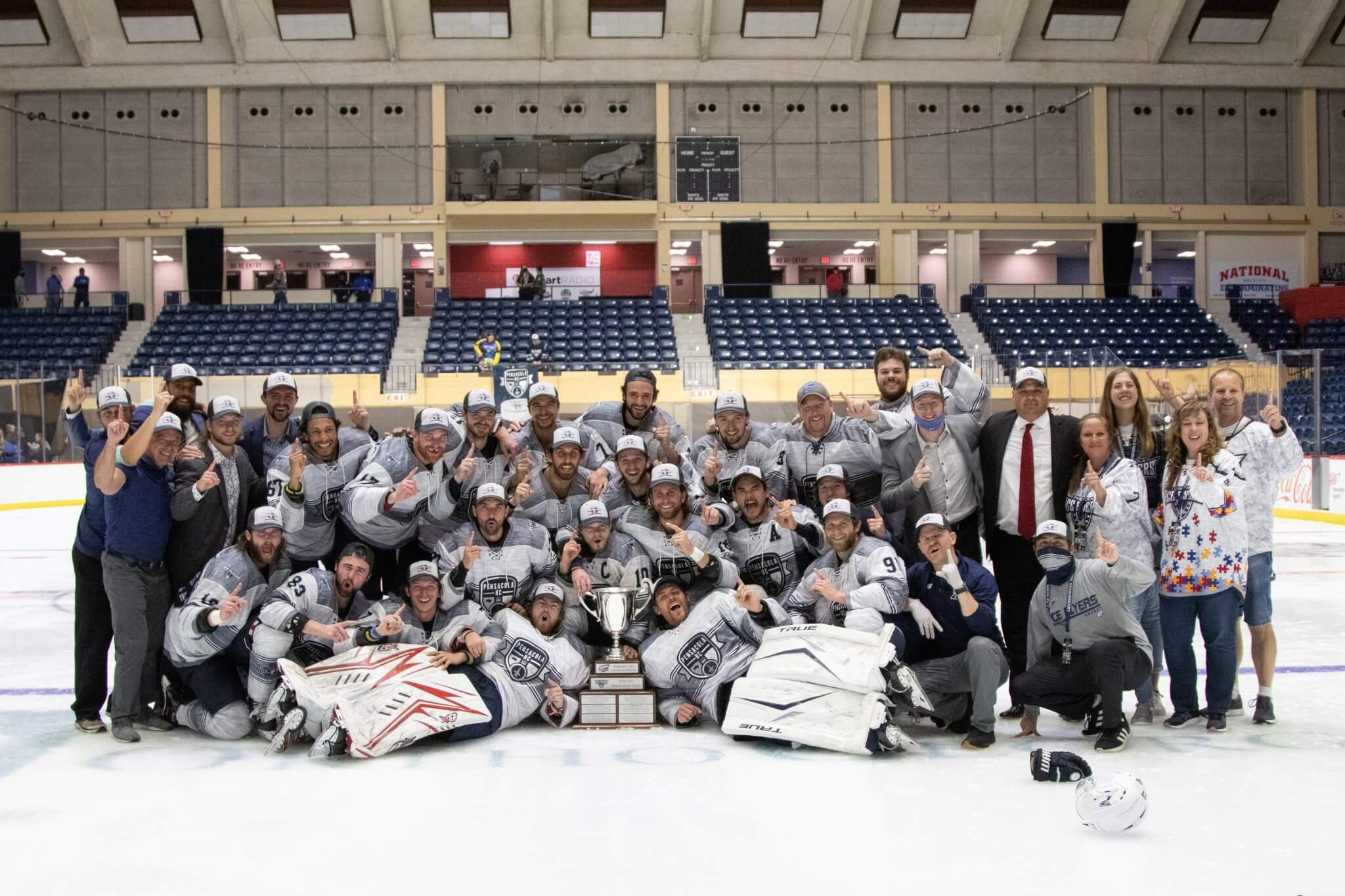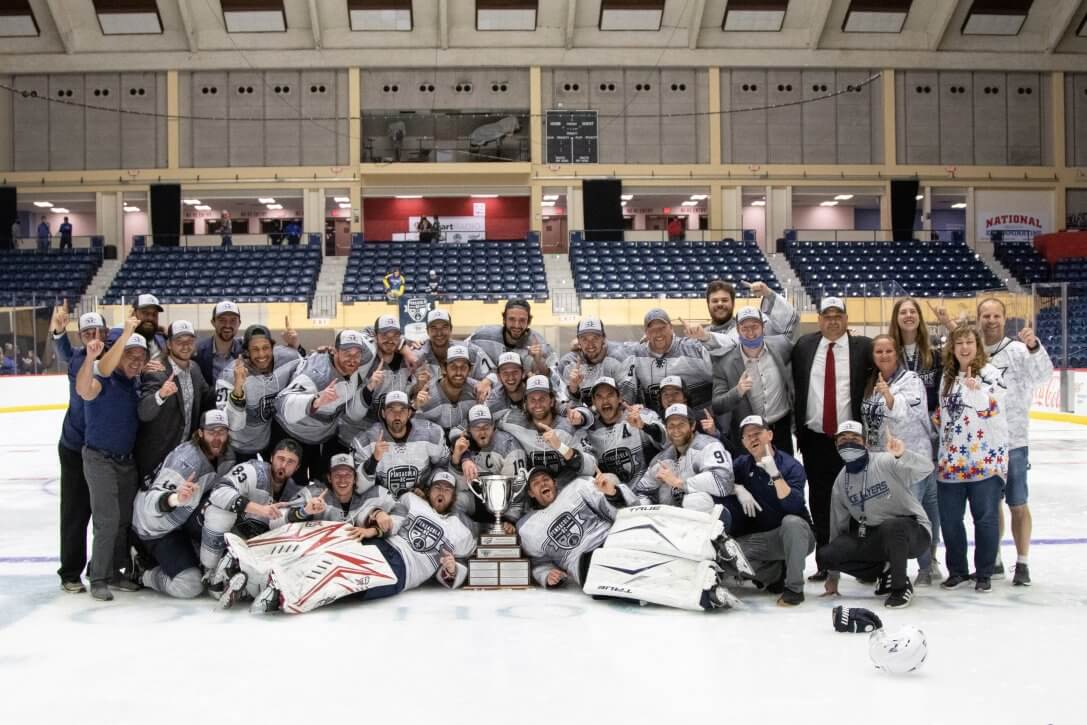 The Pensacola Ie Flyers will once again return to the ice to defend their President's Cup crown at the first home game of the 2021–2022 season on Saturday, October 16. This marks the fourth championship win for the Ice Flyers, which has been especially rewarding as the team was able to power through and play, even with new COVID-19 protocols in place.
The Ice Flyers will debut their newly-designed championship logo and uniforms on game night, which reflect their most recent President's Cup championship win. New merchandise and Ice Flyers swag featuring the new logo, will be available for purchase at the game.
The kick-off game is set for October 16 at 7:05 pm against the Birmingham Bulls at the Pensacola Bay Center. This season's schedule includes 56 games and will conclude with an away game on April 9 against Georgia's Macon Mayhem.
Fans can purchase tickets to single games online at ticketmaster.com or at the Pensacola Bay Center Box Office to avoid paying Ticketmaster fees. Season and group tickets (for parties of 10 or more) can be purchased or requested through the Ice Flyers' online box office at pensacolaicceflyers.com. Season ticket holders earn exclusive benefits such as 10 percent-off merchandise, discounts on additional tickets to single games, live streaming capabilities, special shout-outs and exclusive Ice Flyers swag.
Pensacola Ice Flyers owner, Greg Harris explained that this season is going to be interesting because a lot of players on many teams have signed professional contracts and are moving up to new leagues.
"Coach Rod has been working to bring in some really good talent, people and players to wear the Ice Flyers jersey and to really, truly compete at the highest level on their way to another championship," Harris said.
The Ice Flyers have announced the signing of five new players for this season's team roster. Fan favorites, forward Brennan Blaszczak and defensemen Duggie Lagrone and Cam Bakker will return for a new season. Additionally, rookie forwards Bobby Hampton and Marcus Russell signed to join the ranks. The Ice Flyers have also signed Queen's University forward Jared Bethune to this season's roster.
"Defending our title will be a fun challenge. We will have a target on us, so we must be ready to play every night, which is a good thing. It builds consistency and consistency is what wins in the playoffs," Pensacola Ice Flyers Head Coach, Rod Aldoff said. "It's exciting, I'm looking forward to the challenges as a coach, and the players are looking forward to the challenges as well— becoming a team and family and representing the city of Pensacola the best way possible."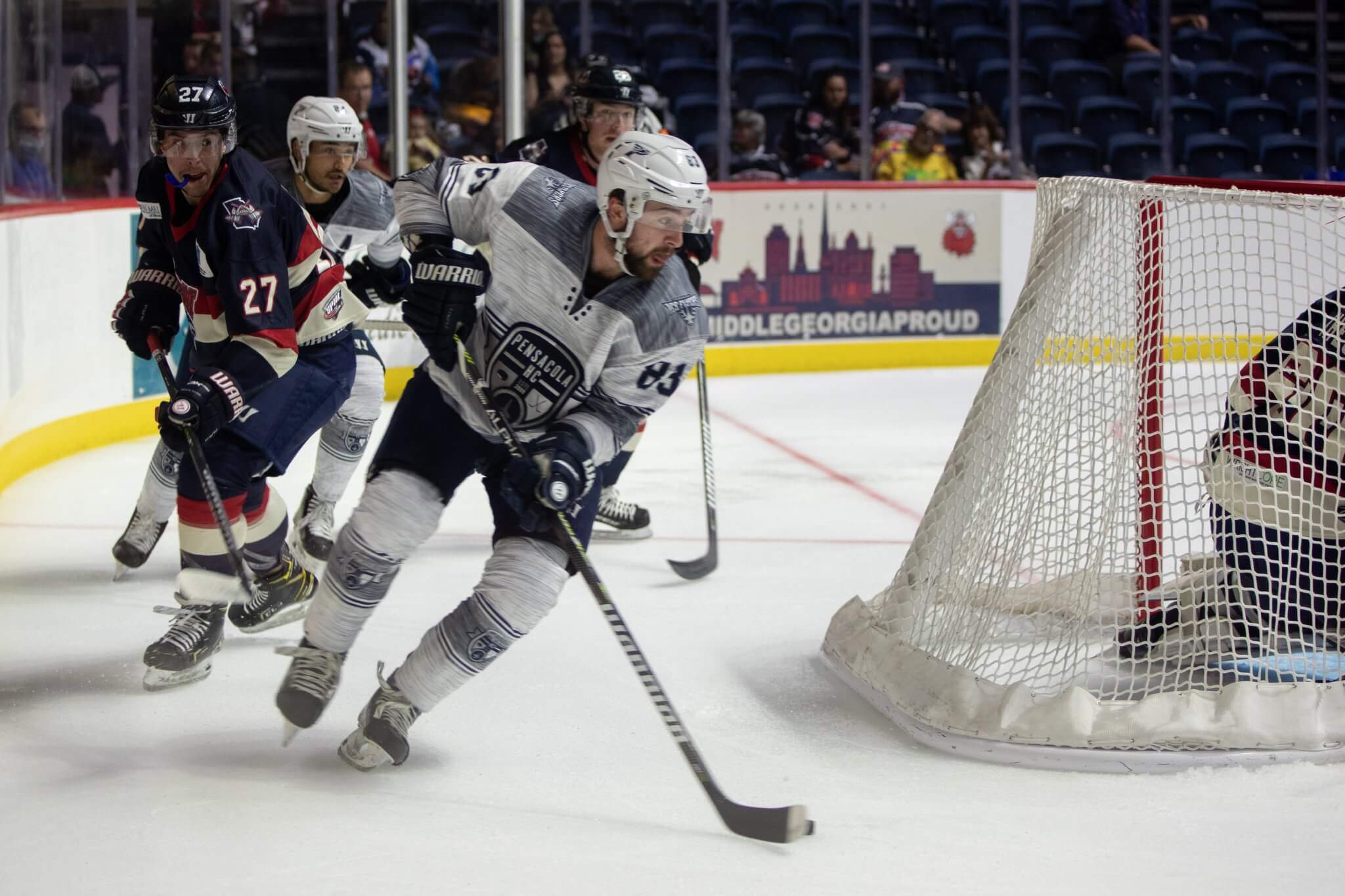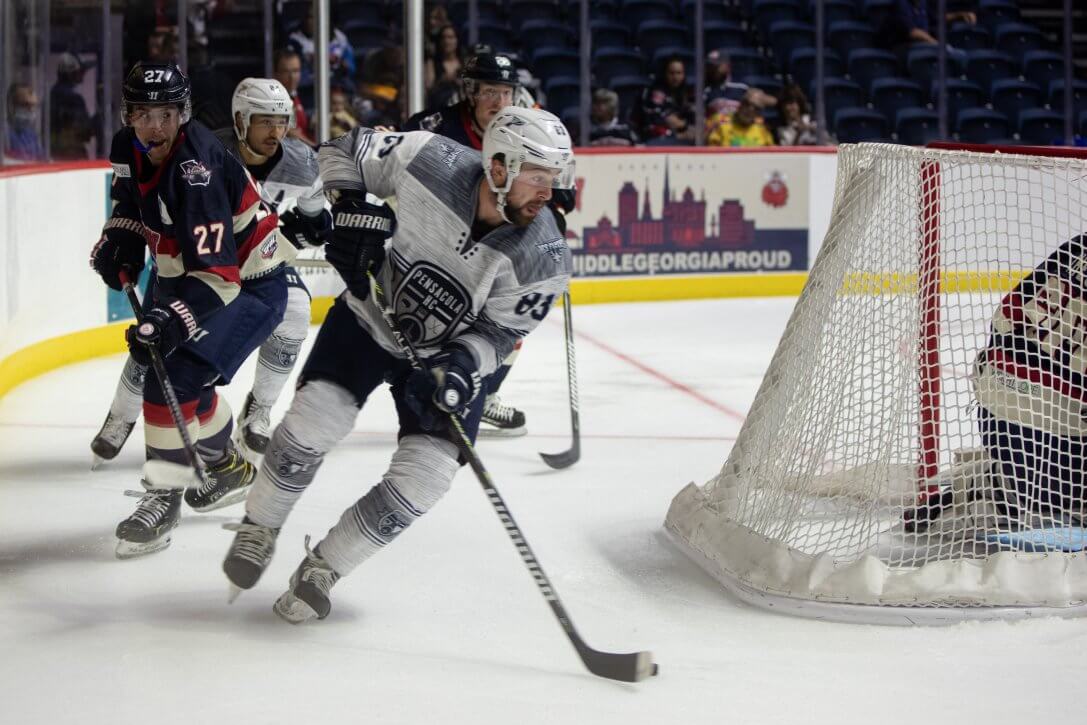 In the past, the Ice Flyers provided fans with several fun ways to interact with the players beyond typical games. This season, the team has plans to host more theme nights and events to benefit local charities. For the past two years, the team has dedicated game nights to Autism Pensacola, and in the upcoming season, they plan to dedicate a night to Big Brothers Big Sisters of Northwest Florida.
Pensacola Ice Flyers Marketing Director, Brenden Arnrey said that the February 22 home game theme night would include the return of the beloved Wiener Dog Races, which has been a local favorite for many years and benefits the Pensacola Humane Society.
This year also marks the 25th anniversary of the history of ice hockey in Pensacola. The Ice Flyers plan to celebrate the momentous occasion with a special home game for its fans. The Bay Center's video board will also feature shoutouts to visiting alumni, and the Ice Flyers will sport a specially-designed jersey featuring a 25th anniversary logo just for the occasion.
I just want to thank the community for their support and their loyalty and commitment to the Ice Flyers throughout all the difficult times we've all experienced in the last year and a half. It's greatly appreciated and we're all looking forward to seeing everyone at the hangar on October 16," Harris said.
To check out the full game schedule and for more information on this season's roster, visit their website at pensacolaiceflyers.com or follow them on Facebook and Twitter @PcolaIceFlyers.