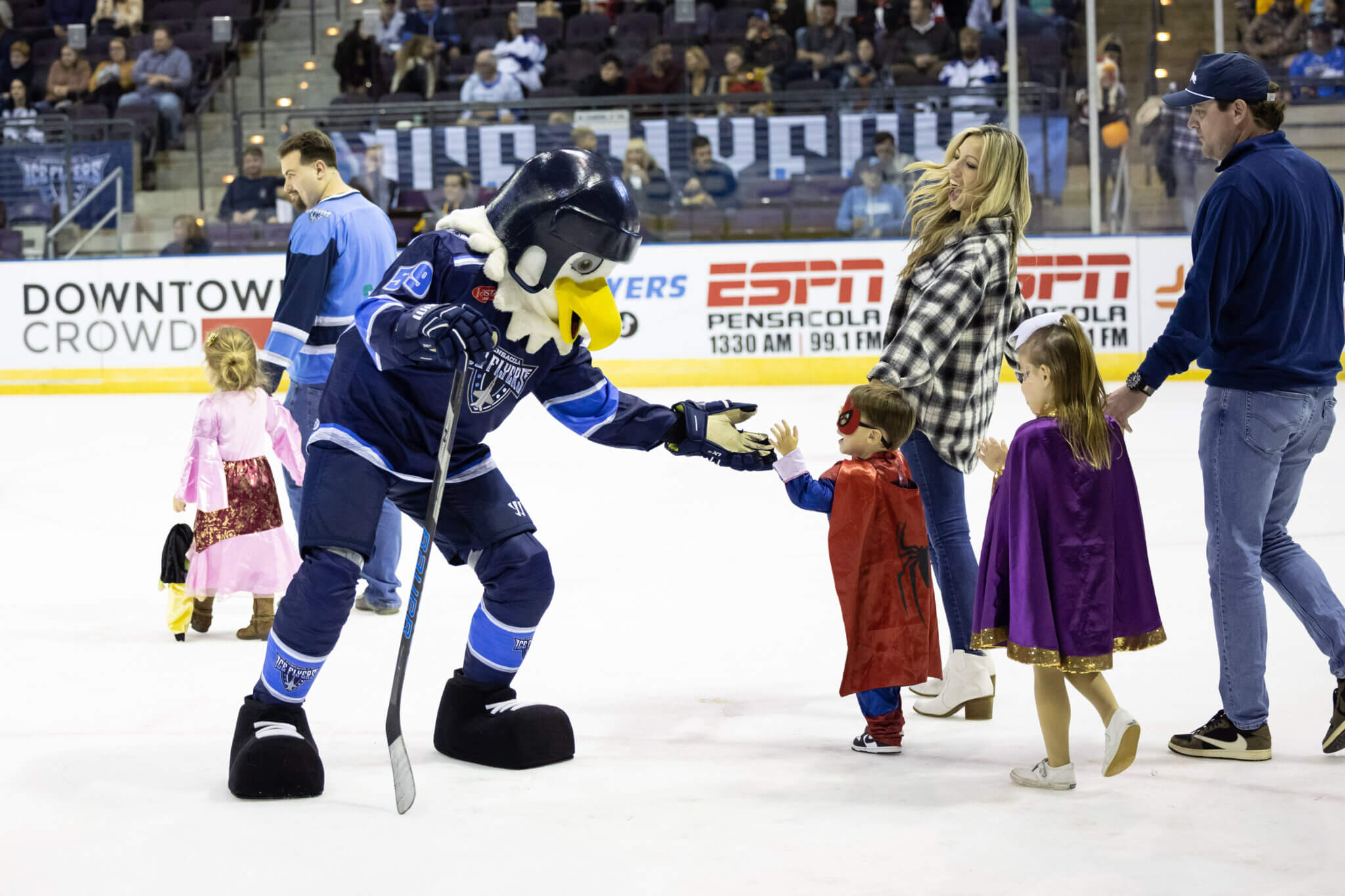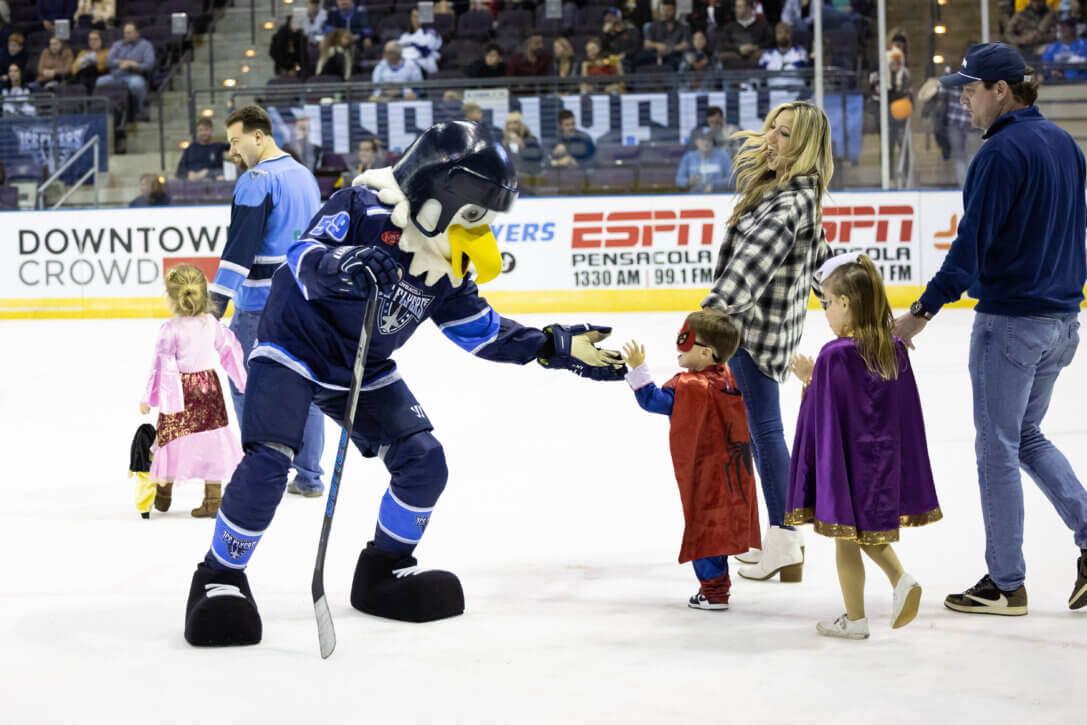 The Ice Flyers are embarking on their fifteenth season here in Pensacola with the intention of honoring local history and looking ahead to a bright future. The team is ready to keep up the momentum from last season and looks forward to providing nothing but the best for their loyal fans.
Director of Marketing and Operations for the Ice Flyers, Brenden Arney said the team is focusing on storytelling and game-day experience. "With our storytelling, we want to give an inside look to our connection with our city and fans, harness some of the roaring emotions that our sport cultivates and tell our season's story by capturing and sharing all the blood, sweat and tears that come with the pursuit of another championship," Arney said.
While the Ice Flyers staff is already extremely proud of the gameday experience offered, they are never satisfied. This year, fans will be able to play new mobile games that will win them prizes during the matches, join in on exciting intermission contests and be a part of an immersive experience.
While building out the theme night schedule, Ice Flyers staff have made it a priority to include a themed game for everyone. Fans can expect to see the return of their favorite themes, a handful of brand-new themes and twists on some of the popular classics.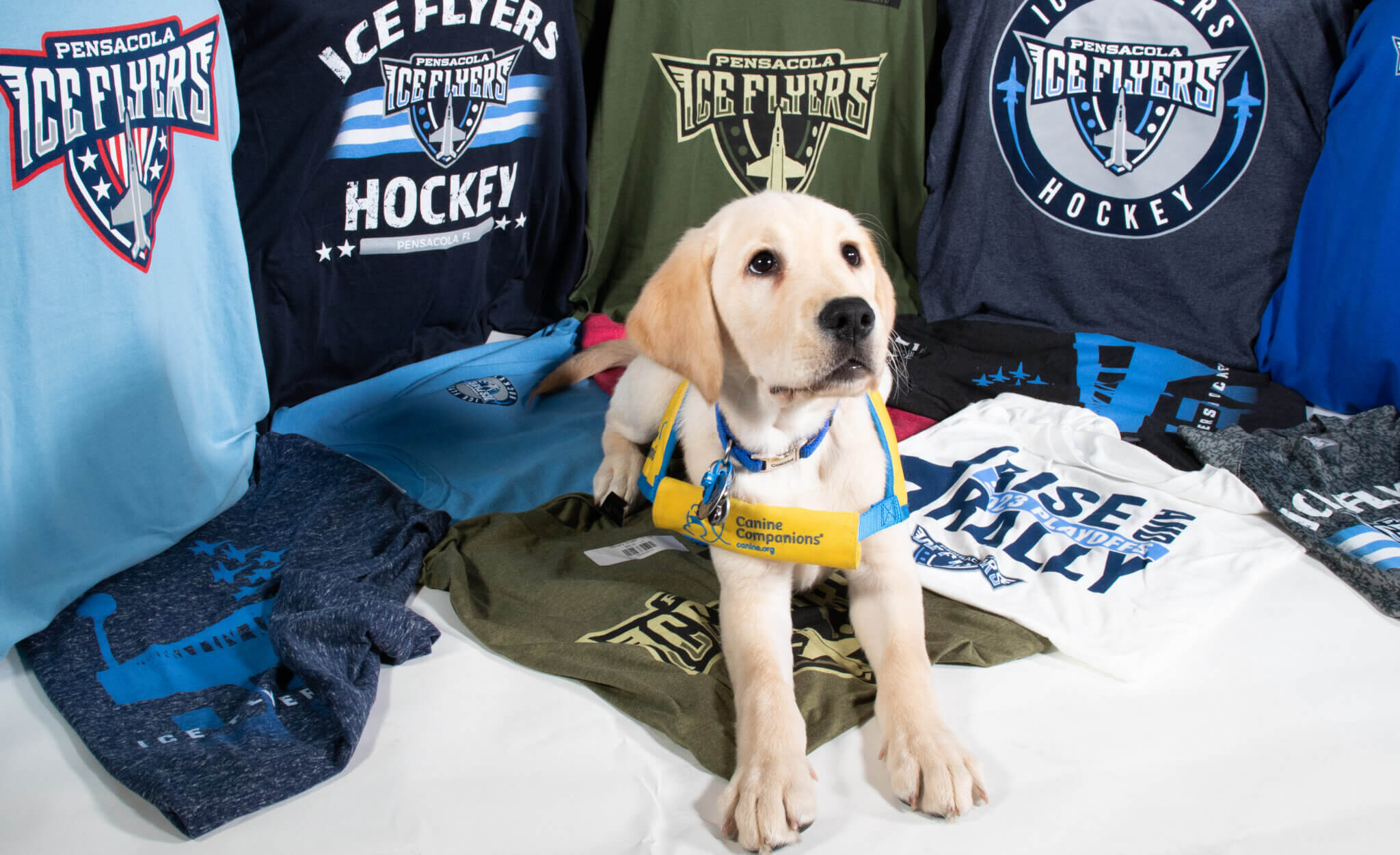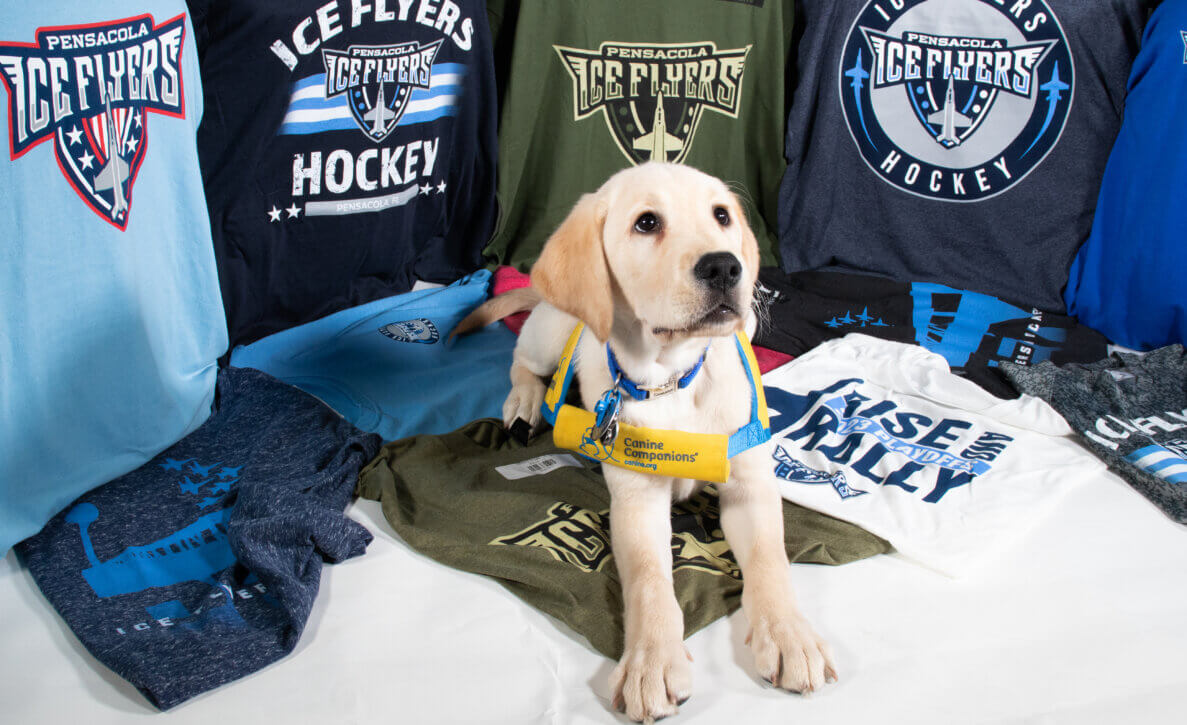 Speaking of dogs, the Ice Flyers are also welcoming a new team puppy this season. Buccella is a three-month-old male labrador-golden retriever mix. He is proudly named after beloved player Dan Buccella, who passed away from leukemia last November. Greg Harris, the owner of the Ice Flyers, said it was important to seek the blessings of Dan's wife and parents before naming the puppy. "I reached out to each of them, explaining our intention and leaving the final decision up to them," Harris said. "All of them were deeply moved by the gesture and wholeheartedly agreed that it would be an incredible tribute to Dan. With their blessings, we then reached out to Canine Companions to share our plan on naming our future service dog after him."
Canine Companions is a national organization that enhances the lives of people with disabilities by providing highly trained service dogs at no charge to the recipient. Canine Companions dogs are bred specifically to be service animals. Each dog undergoes six to nine months of advanced training. Buccella is not the only Canine Companions puppy to join the team; a couple years ago, the Ice Flyers welcomed Ranger into their lives. Weston Cramer and LeAnne Pickering, volunteer puppy raisers, trained Buccella to be a future service dog. Buccella is Cramer's fourth dog and Pickering's thirteenth. Canine Companions is one of many nonprofit organizations that the Ice Flyers partner with.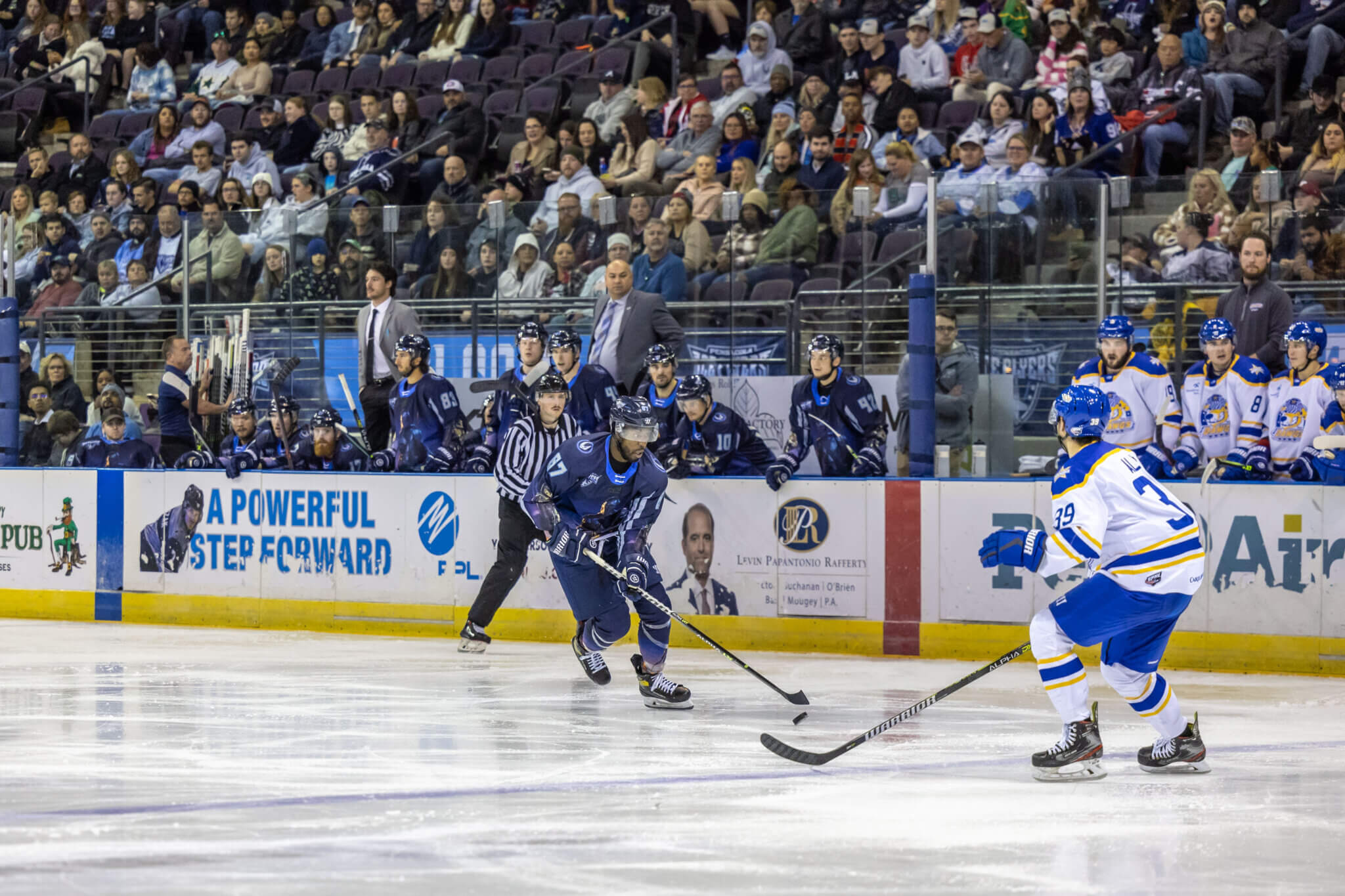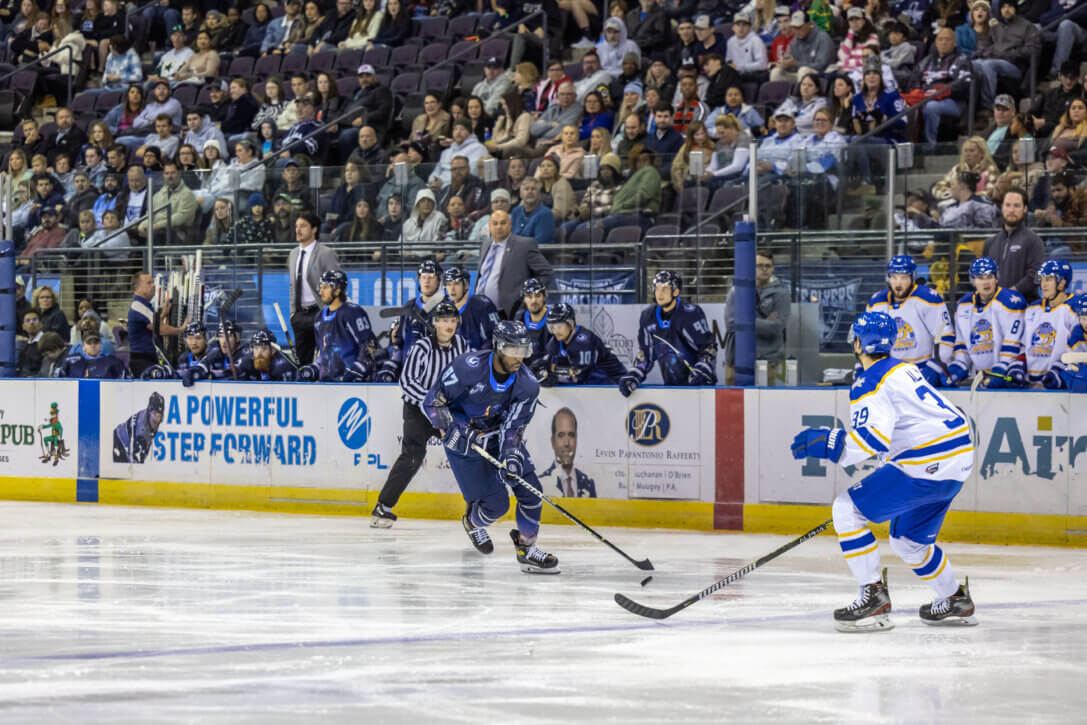 According to Harris, making a positive impact on the local community is deeply ingrained in the Ice Flyers' core values. "We are incredibly grateful for the overwhelming support we receive from our dedicated fan base, who also contribute to the betterment of our community," Harris said. "We are committed to expanding our support by collaborating with various nonprofits, ensuring that our reach extends to different causes and demographics."
This season, the Ice Flyers plan to continue the tradition of designating each month to a specific charity. Additionally, there will be multiple opportunities during games and organizations to fundraise, and they will continue to sponsor various local events. "Our goal is to leverage our platform and resources to improve the lives of as many individuals in our own community as possible," Harris said.
The team will also be welcoming Gary Graham will be returning as the team's head coach, marking his first time back since bringing the team to a SPHL championship back in 2013.
For tickets and to view the full schedule of season games, visit iceflyers.com or check out @pcolaiceflyers on Facebook and Instagram.