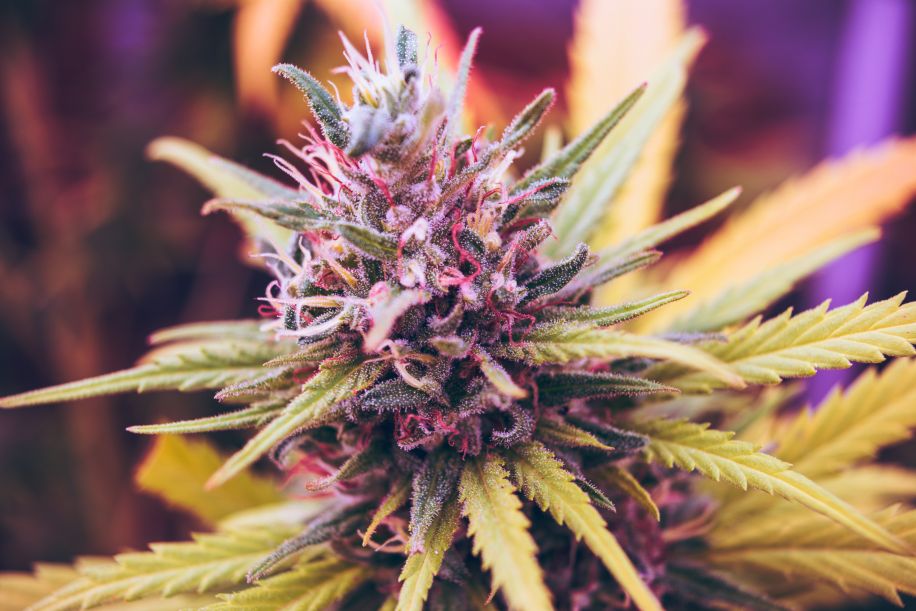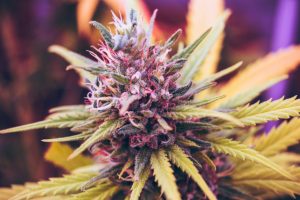 By Will Isern—
As medical marijuana companies vie for standing in the state's burgeoning industry, Pensacola may prove to be the crucial foothold in Northwest Florida.
The city's first medical marijuana shop, Trulieve, opened its doors on Davis Highway in April, and now a second company, Surterra Wellness, has set up shop on Bayou Boulevard.
The two local dispensaries are among just 25 now open across the state. The next closest dispensaries are three in Tallahassee.
While possession of marijuana remains illegal at the federal level, 28 states as well as Guam, Puerto Rico and the District of Columbia have legalized either medical or recreational use. Florida voters in 2016 passed Amendment 2, approving medical marijuana use for a wide swath of patients and setting off the race for venture capitalists and growers to build infrastructure and market their products.
Thirteen companies have now obtained licenses from the state to cultivate, process and dispense medical marijuana treatment. With just 40,035 approved patients as of Dec. 15, the statewide market for medical marijuana is still small, but growing.
Whichever of the fledgling companies can grab the largest share of the market early stands to make considerable profit down the line. Internal investment documents obtained by the Miami Herald in May included projections that Surterra could gross as much as $138 million in sales by 2021.
At the opening of the new Surterra store, CEO Jake Bergmann described the industry as "cutthroat compassion," but said his competitors are not the other medical marijuana companies.
"I describe what we do inside Surterra as — it sounds bad — but its cutthroat compassion," he said. "Because we're working in an industry that is very competitive. At the end of the day my main competitors are the large pharmaceutical companies – it's the companies selling opioids and Xanax and Ambien. Those are my competitors. They hire three lobbyists for every legislator in D.C. We don't have those kinds of resources. We're doing something that's fundamentally good for people; we're saving lives …What we need to do as a company, what I want us to do, is I want us to be the ones who go and work on your behalf … as a big pharmaceutical company would politically to get this done, because what we're doing is good and fundamentally good and better for the world."
With 13 storefronts to itself, Trulieve seems to have the apparent lead in staking out territory. However, the companies are also permitted to conduct at-home deliveries, meaning, in this turf war, brick and mortar space may not be an accurate measure of market share.
What's more, state legislators have been reluctant to expand the number of cultivation licenses that will ever be available, meaning the potentially lucrative market may belong to just a handful of companies.
U.S. Rep. Matt Gaetz (R-Fort Walton Beach) was on hand for the opening of Surterra's Pensacola store and said he's seen many patients' lives improved since medical marijuana was legalized in Florida.
"For me to be able to hear the stories of people who were wheel-chair bound but now can have greater mobility, who were homebound but now can go to the grocery store, who couldn't even have substantive interactions with their family members but now can, I honestly believe this will be some of the most significant work that I've ever done as a public servant," Gaetz said.
As a member of the state's House of Representatives, Gaetz led the push for medical marijuana legalization in Florida. Now serving in Washington, D.C., Gaetz says he wants to see marijuana removed from the same category of drugs as heroin and LSD.
Gaetz has filed legislation to reschedule marijuana from its current Schedule I status to Schedule III, opening the door for nationwide medical use and research.
"It is ludicrous that at the federal government we have laws that make research into medical cannabis illegal," Gaetz said. "Why would we do that when we have budding industry that wants the opportunity to go and develop more product lines to create more wellness for people?"
Gaetz also said he wants to put an end to a so-called "gag rule" at the Veteran's Affairs Administration that prevents VA doctors from giving their patients information on available medical marijuana treatments.
For more information on medical marijuana, search the web for the Florida Department of Health's Office of Medical Marijuana Use.
Qualifying conditions include:
Cancer
Epilepsy
Glaucoma
HIV
AIDS
Post-traumatic stress disorder (PTSD)
Amyotrophic lateral sclerosis (ALS)
Crohn's disease
Parkinson's disease
Multiple sclerosis (MS)
Medical conditions of the same kind or class as or comparable to those above
A terminal condition diagnosed by a physician other than the qualified physician issuing the physician certification
Chronic nonmalignant pain caused by a qualifying medical condition or that originates from a qualifying medical condition and persists beyond the usual course of that qualifying medical condition