What is Oktoberfest?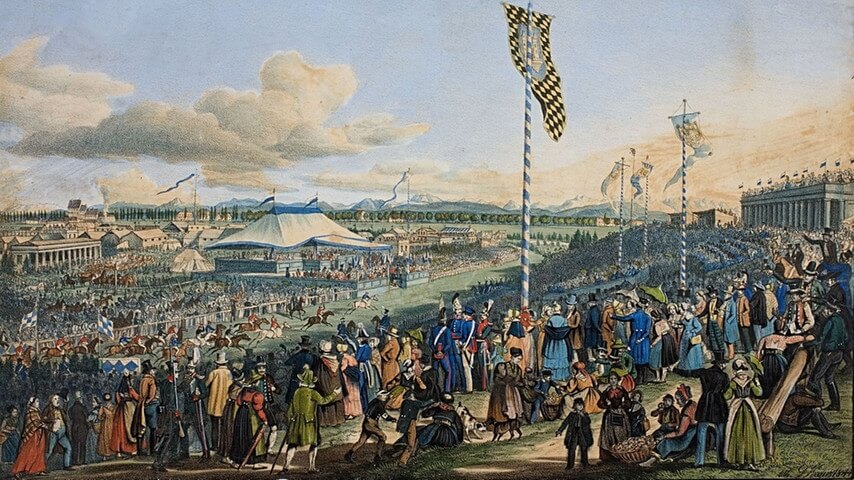 It all began with a wedding. On October 12, 1810, Crown Prince Ludwig of Bavaria, later to become King Ludwig I, was married to Princess Therese of Saxony-Hildburghausen. The citizens of Munich were invited to attend the festivities held on the fields in front of the city gates to celebrate the happy occasion. Due to the popularity of the included horse races, the event was repeated in subsequent years giving rise to the tradition of Oktoberfest. In the first few decades, the choices of amusements were sparse, but visitors were able to quench their thirst at small beer stands, which grew rapidly in number. In 1896, the beer stands were replaced by the first beer tents and halls set up by the enterprising landlords with the backing of the breweries. Oktoberfest continues to this day, and traditionally kicks off the third weekend in September and concludes on the first Sunday of October.
Oktoberfest celebrations in Pensacola have also grown in popularity, and in no small part due to the rise of craft breweries in the area. With so many breweries and bars hosting events, each with their own unique spin, there's no shortage of Oktoberfest celebrations out there to be enjoyed. So, grab a stein and a giant pretzel and celebrate the wedding of Ludwig and Therese right here in Pensacola at one or all of these local events.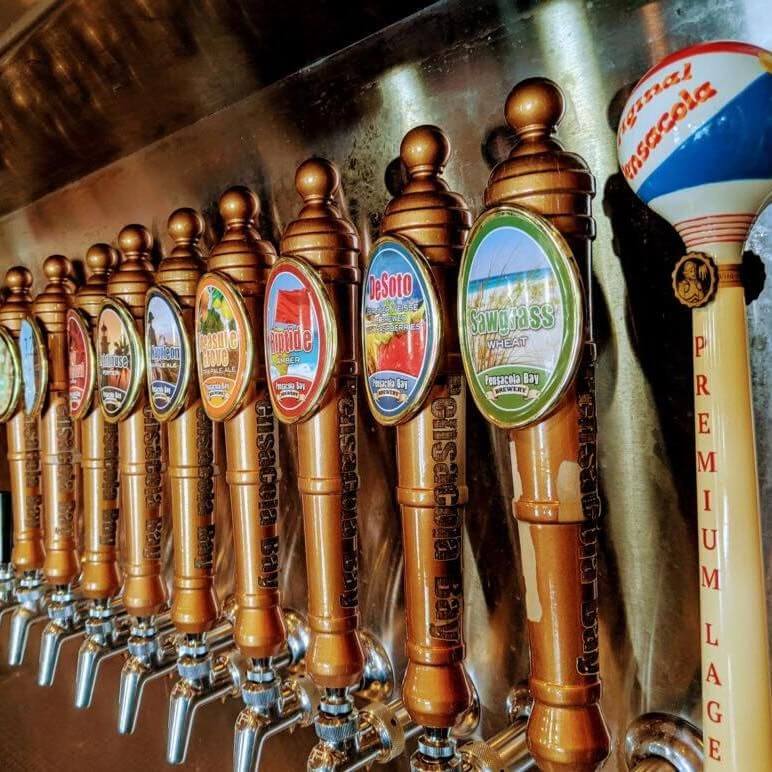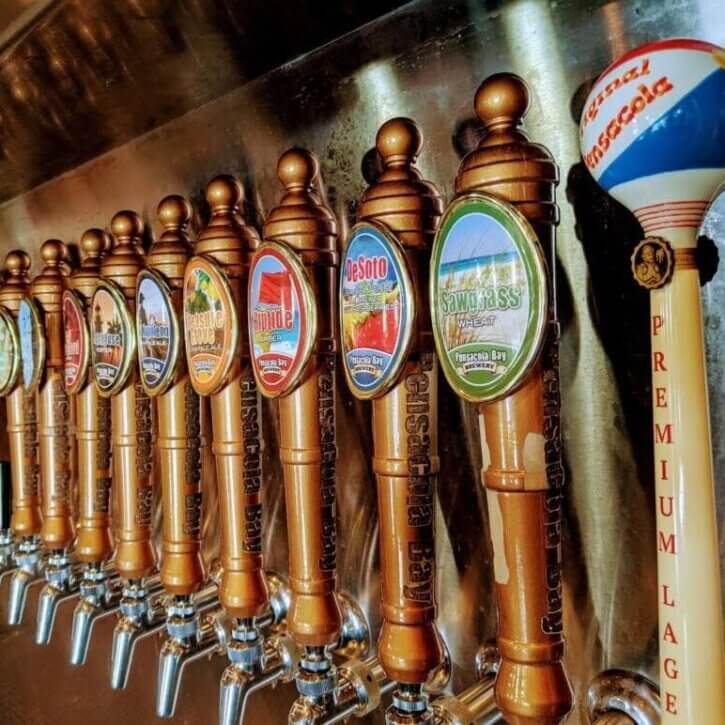 27th Annual Emerald Coast Beer Festival
September 8
Hosted annually at Seville Quarter in downtown Pensacola and organized by Escambia Bay Homebrewers, the Emerald Coast Beer Festival is the largest and longest-running Beer Fest in Northwest Florida. This blockparty-style even features a variety of food vendors, mead and live music. A souvenir tasting glass is also included with a full admission ticket purchase for the first 2,500 entrants. Brewers, both from our local region and nationwide, will convene on the streets of Seville Quarter to bring you some of the finest brews in the country.
Attendees will have the opportunity to sample more than 200 beers from more than 50 breweries. There will be more than 40 microbreweries present and another 50 to 100 breweries represented by their distributors. In addition to the microbreweries, there will also be 10+ homebrew clubs providing samples of their tasty crafts. This year's craft beer festival will be held September 8 from 5:30 to 8:30 pm at Seville Quarter located at 130 East Government Street in downtown Pensacola. Tickets are on sale now and can be purchased for $35 in advance from a retail outlet. VIP tickets are limited and can be purchased in advance for $75 through an Escambia Bay Homebrewers Club member. VIP ticket holders receive early entry to the VIP room, hors d'oeuvres and exclusive hand-selected beers chosen by the top breweries. All ticket holders receive a souvenir festival beer tasting glass and free admission to a postconcert event in Seville Quarter's Seville Plaza. Proceeds from the festival ticket sales benefit Society of St. Vincent de Paul and Seville Rotary. For tickets and event details, visit emeraldcoastbeerfest.com.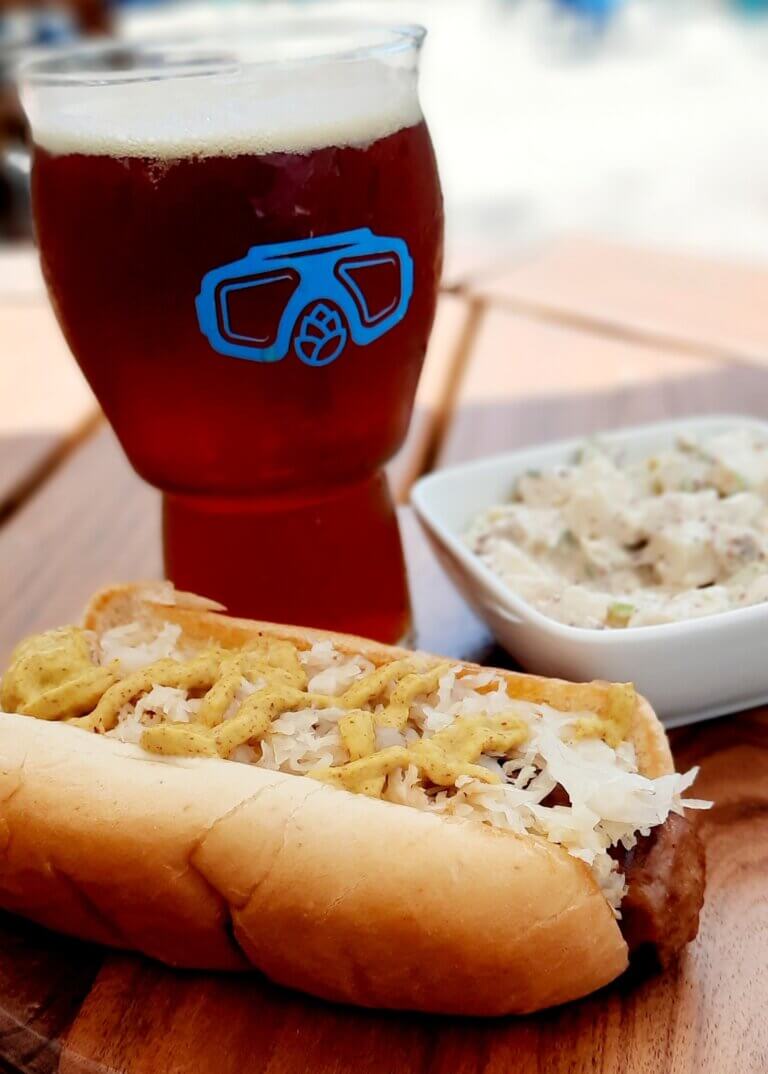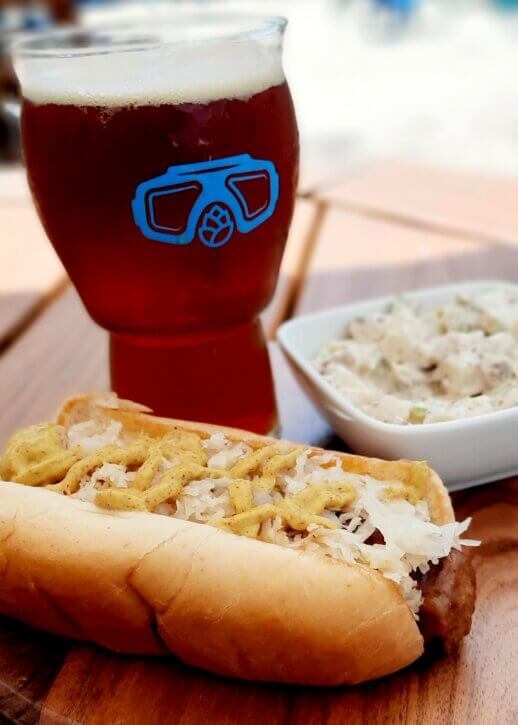 Coastal County Oktoberfest
September 9
Prost! It's that time of year when we break out the steins and raise them in a cheerful toast to honor the historic Bavarian tradition we call Oktoberfest. The Fourth Annual Coastal County Brewing Company (CCBC) Oktoberfest will take place on September 9 as a full-day celebration. There will be heaps of festive attire, fun competitions, authentic eats, face-painting and specialty brews that will make you feel as if you've just landed yourself in Munich. CCBC will have plenty of staff members on hand to keep all steins filled to the brim so that you can indulge in every moment of the action. In addition to its normal line-up of crafts, CCBC will feature many of the more traditional Bavarian beer styles that set this time of year apart from any other. Guests will also have a chance to get a little competitive with some rousing drinking games, complete with some great CCBC prizes. The competition schedule will include a Women's Stein Hoist, a Men's Keg Hoist, a Keg Toss, a Costume Contest (Best Male, Best Female, Best Dog), Sausage Toss and more. The competitions will be held from 2 to 6 pm, and the lucky winners that conquer first place in each event will get to take home a $25 CCBC Gift Card. To register in advance, please email your Name, Phone Number, and the Competition you are interested in to [email protected]. In between the rounds, you can dance your heart out to some lively live music in the Beer Garden from 1 to 5 pm as Joey Collins kicks off the festivities, followed by The Nathan Mulkey Group, who will be rounding out the evening from 6 to 10 pm. The CCBC Oktoberfest promises to deliver an amazing day full of Bavarian-style delights. So, loosen up your lederhosen and get ready to party. For details, visit coastalcountybrewing.com.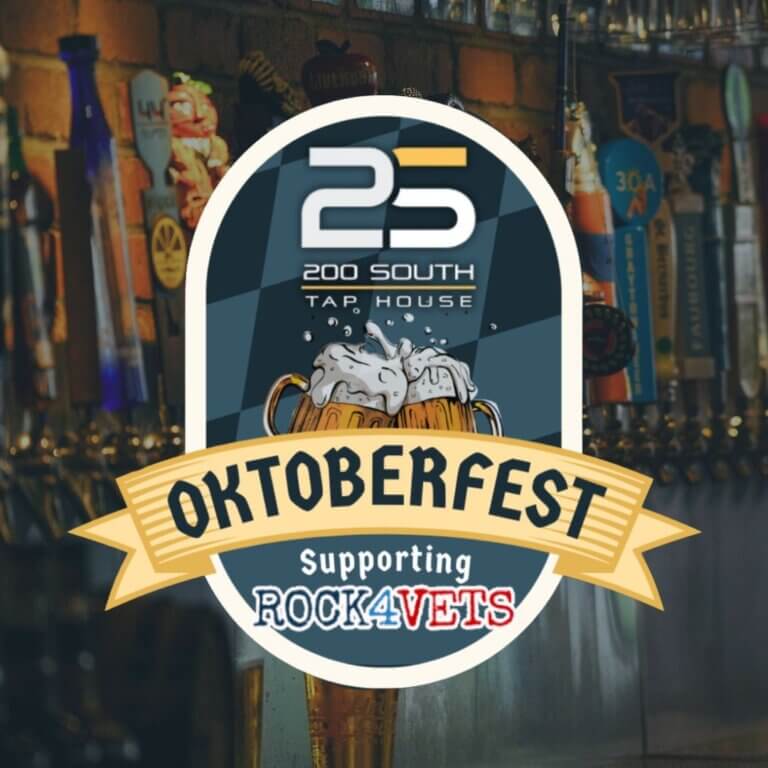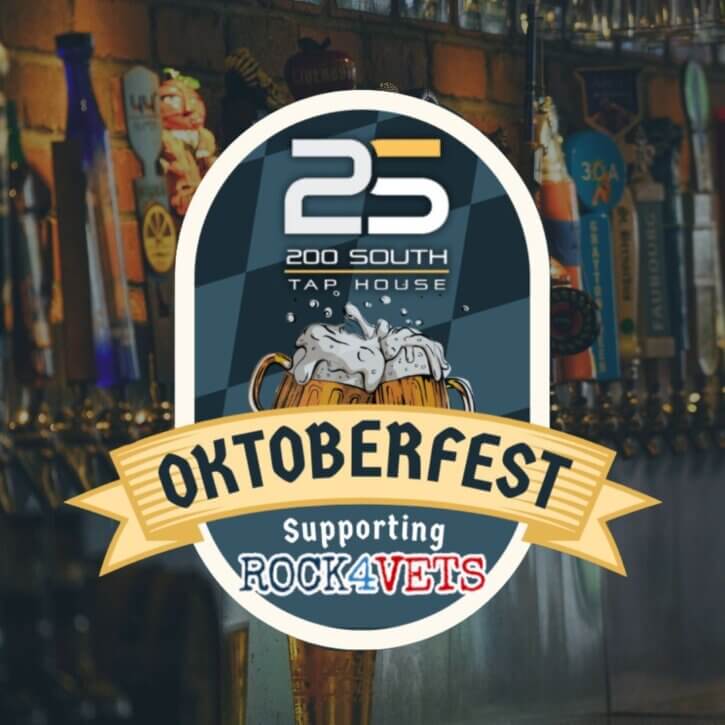 200 South Oktoberfest Block Party
September 16
Don't miss an unforgettable Oktoberfest Block Party, 200 South Style! On September 16, 200 South will serve as the after-party location for the Rock4Vets 5k event. The event will feature an evening of bands, a street of beer, costume contests, pretzels, stein-hoisting and much more. Local bands Classic June, Shaggy J, Ugly, Jumping the Gun, Goldmine, Cavae Mundi, Panzacola and Hanks Blanket will be jamming out in the street from 2 pm to midnight. So, get ready to raise your steins and dance to live music while supporting a great cause. Grab your lederhosen and dirndls and indulge in abundant samples of German-style beers and food. Tickets include a take-home beer stein, which you will also use to access your beer samples during the event, a 200 South Oktoberfest t-shirt and free entry to the many contests that will be held throughout the evening. On September 13, guests are also invited to stop by 200 South to get a warm-up run in with the locals and gain more information on the Rock4Vets 5k race. A portion of all Oktoberfest party tickets will directly benefit the Rock4Vets organization. 200 South Tap House is located at 200 South Palafox Street in downtown Pensacola. For complete event details and to register for the run, visit pensacolarock4vets.com.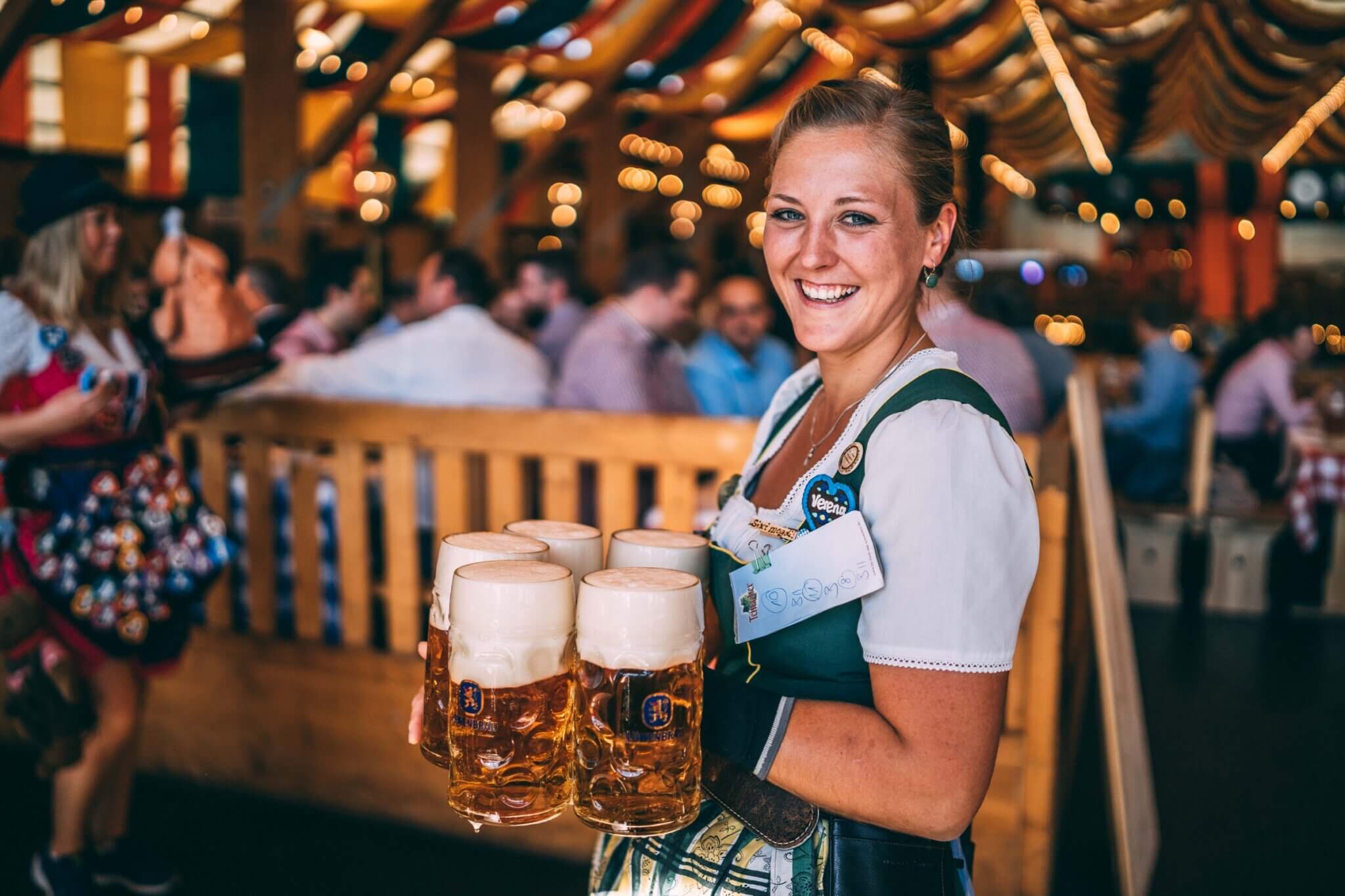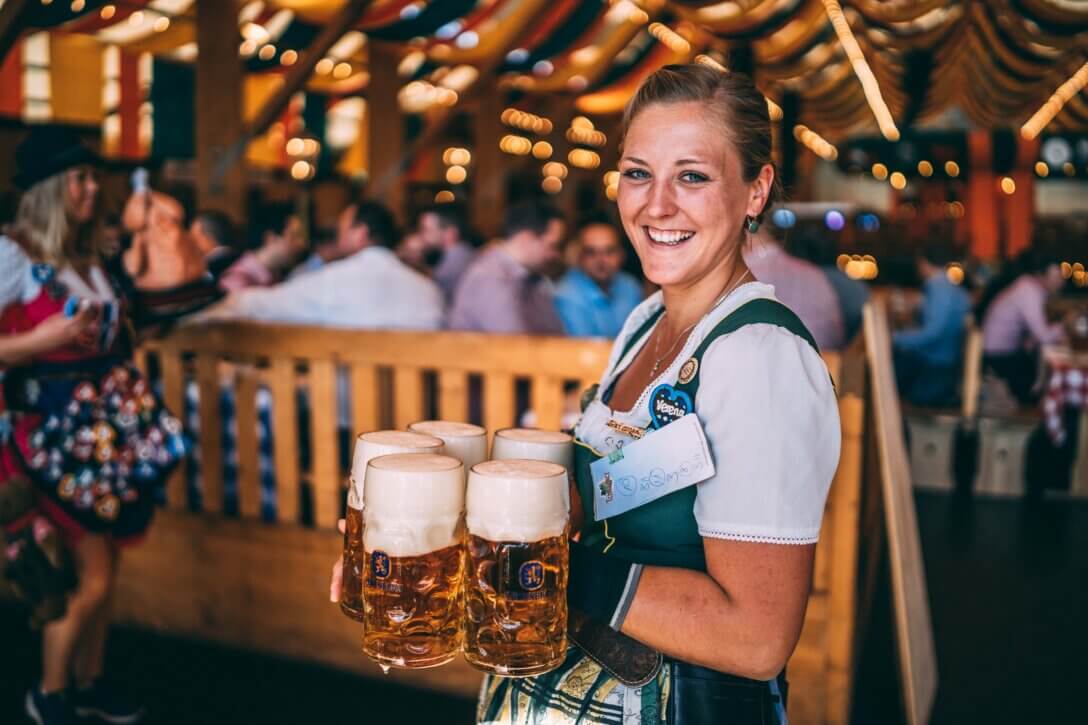 Oktoberfest at Emerald Republic Brewing Company
September 16
It's that time of the year again! The crisp air of fall. Football season kicking back up and pumpkin spiced lattes galore—Oh, and the start of Oktoberfest at Emerald Republic Brewing Company (ERBC). This annual shindig is sure to give you some fall spirit with an evening of specially-brewed German beers, competitive games, fun activities, prizes and more. Custom ERBC Germanstyle glass mugs have been specially crafted for the Oktoberfest celebration and will be available for sale at the event. ERBC will offer 1-liter glass mugs with one full 1-liter pour of any of their German-style beers for $30 or half-liter glass mugs with one full half-liter pour of any of their German-style beers for $20. Available crafts will include Take Four Pilsner, Business as Unusual Black Lager Oktoberfest Plus, For One Perfect Moment Hefeweizen, Dear World, Helles Lager, 15 AM Kölsch and more. Admission to the ERBC Oktoberfest is free. A series of competitive games and contests will also be held throughout the event including men and women's stein hoisting competitions, stein racing, pretzel eating contests and more. Individuals must be 21 years of age or older to participate in the evening's competitions. Traditional German-style food by Simply Brats will also be served at the event. Emerald Republic Brewing Company is located at 1414 West Government St. in downtown Pensacola. For complete event details, visit emeraldrepublicbrewing.com.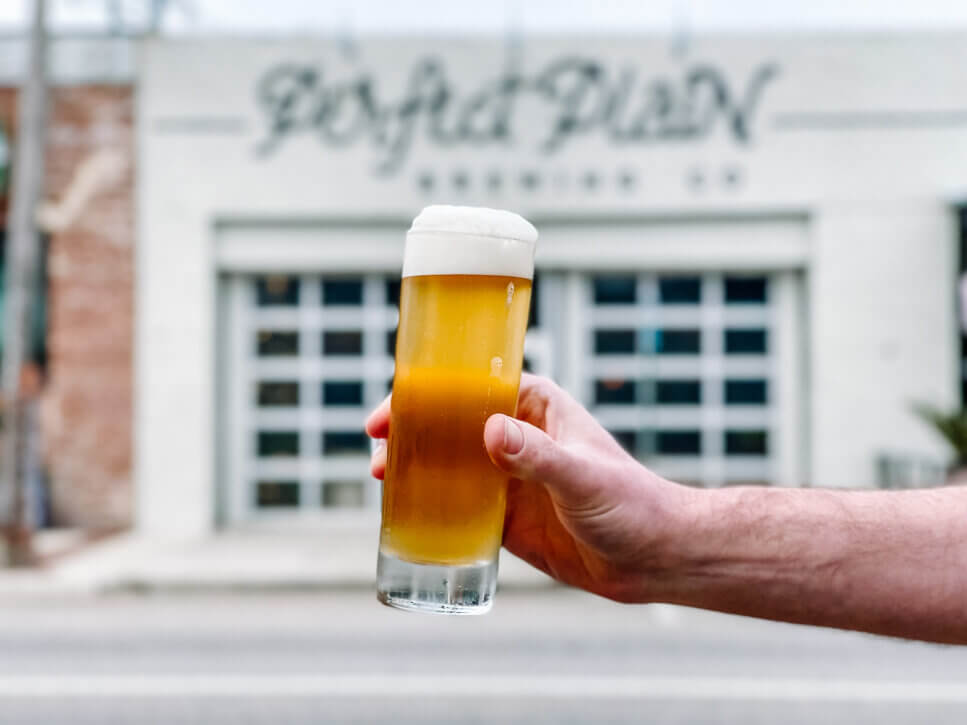 Perfect Plain Brewing Co. Oktoberfest
September 30
Save the date for Perfect Plain Brewing Co. Sixth Annual Oktoberfest on September 30. The brewery will be celebrating all day long with traditional German-style foods, a lederhosen and dirndl competition, stein hoisting competitions and more. Limited edition 2023 Oktoberfest beer steins will go on sale when the doors open at noon. Simply Brats German Food Truck will also be on site dishing up German fare for all. Registration for the stein hoisting opens at 5 pm, with the competition to be held at 6 pm. Individuals are also invited to register for the lederhosen and dirndl contest starting at 7 pm, with the contest beginning at 8 pm. Each of the evening's contest winners will receive $50 or $100 in gift card prizes. A live DJ will also provide entertainment following the evening's competitions. There is no cost to attend the event or to participate in the Oktoberfest competitions. Perfect Plain Brewing Co. is located at 20 East Garden St. in downtown Pensacola. For complete event details, visit perfectplain.com.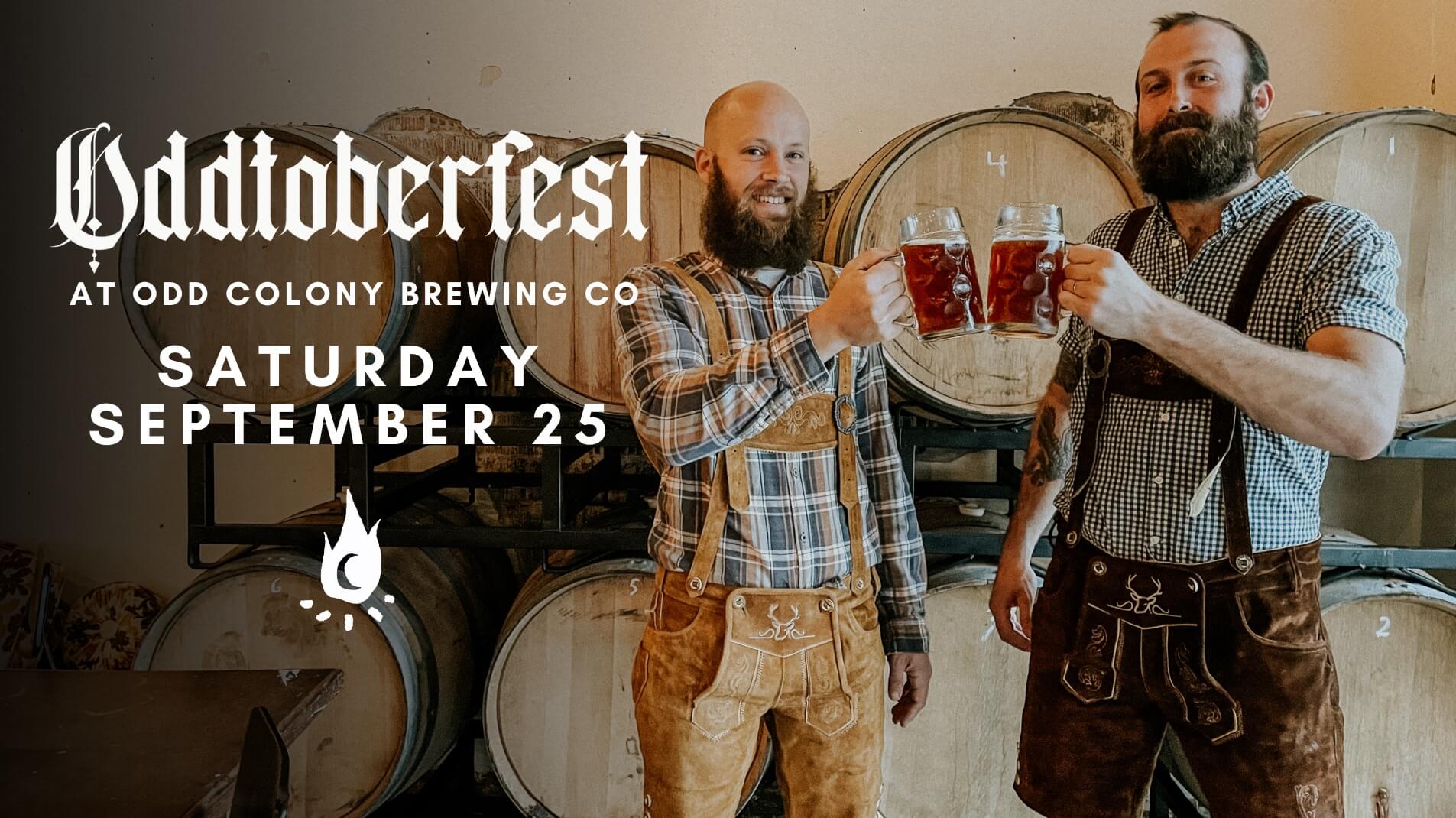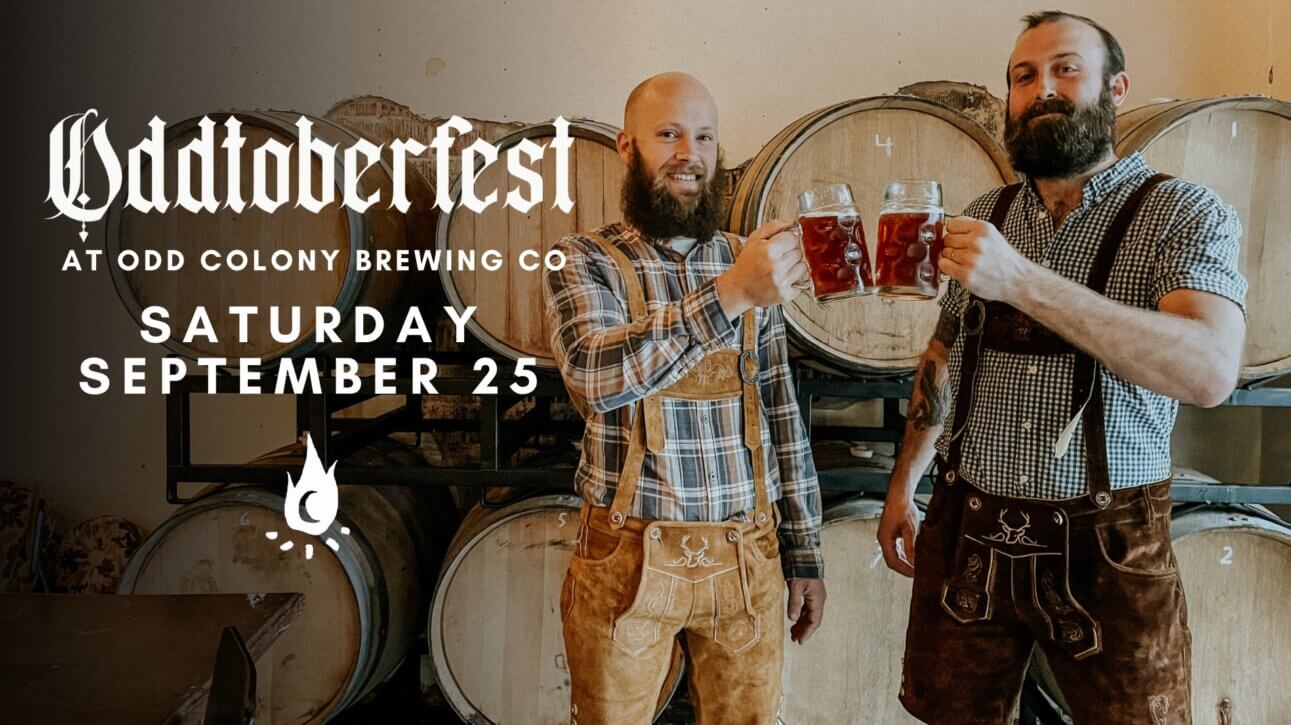 Oddtoberfest at Odd Colony Brewing Co.
September 23
Don't miss Oddtoberfest at Odd Colony Brewing Company located at 260 N. Palafox Street in downtown Pensacola for their ode to the traditional German fall festival of lager slugging, pretzel eating and stein hoisting. The brewery will host a day of German-style fare, brews, competitions and more. For complete event details, visit oddcolony.com.
6th Annual Oktoberfest at Gary's Brewery & Biergarten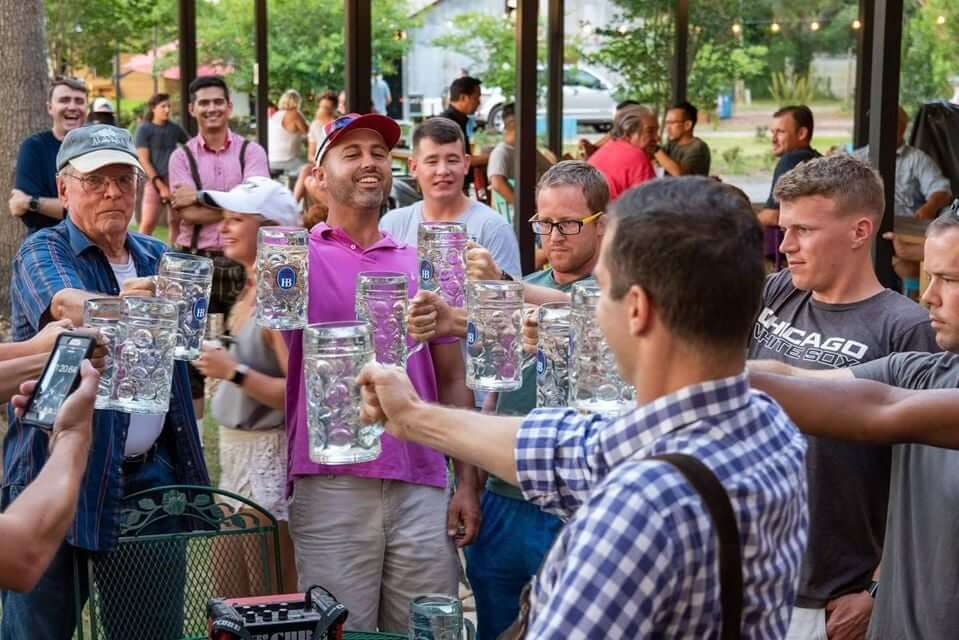 October 5
Celebrate Oktoberfest at Gary's Brewery & Biergarten on September 30 at 2 pm. This festive event will feature live music, games, food and tons of great beer. There will be a limited number of tickets pre-sold for the event, which include a Gary's souvenir glass stein and two complimentary beer fills. In addition to the entertainment and tasty brews, Simply Brats will also be on site serving up authentic German food in the biergarten starting at 3 pm. The Brewpub Kitchen will also be available from 12 to 9 pm for those craving American fare. Emerald Coast Kettle Corn and the Trolley Stop Ice Cream Shop will also be dishing up sweet treats from 4 to 9 pm. A variety of fun games will also be hosted throughout the evening, which are free to play and included in the ticket price. Some of the featured games for the evening will include Hammerschlagen, sack races, ax throwing, stein hoisting, a keg toss and more. Gary's will be featuring Hofbrau, Weihenstephaner and Ayinger German beers for this special Oktoberfest event. The last day to purchase advance tickets is September 29 by 10 pm (unless sold out before). Tickets start at $10 and can be purchased on eventbrite.com or from the brewery located at 208 Newman Avenue in Pensacola. For complete event details, visit garysbrewery.com.