By Jessie Gann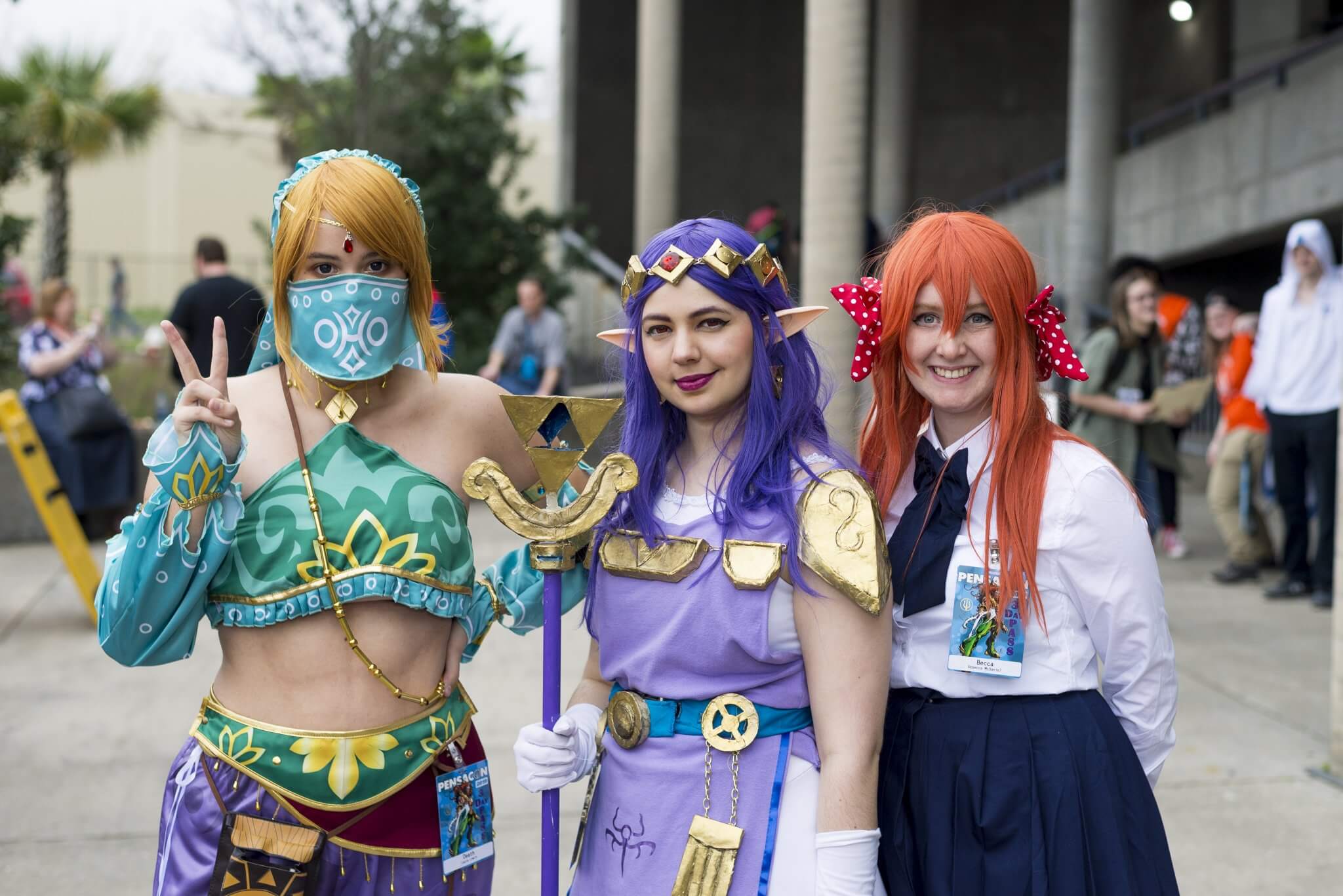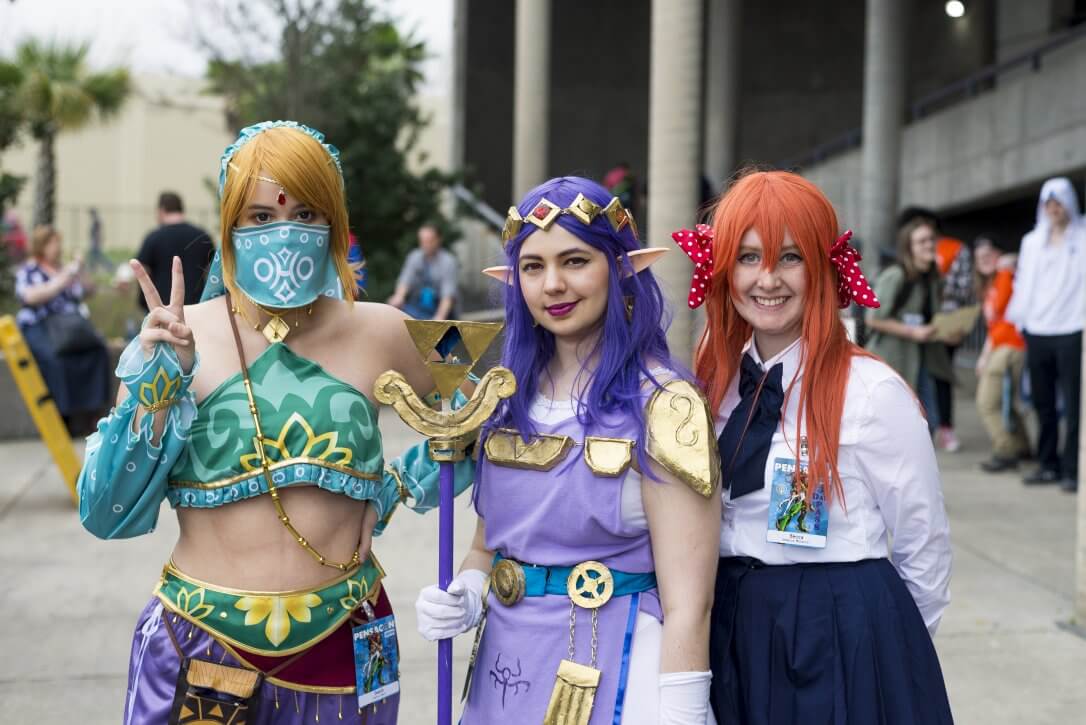 Pensacon: Pensacola Comic Con was founded in 2013 and unites self-proclaimed comic book nerds, film buffs and TV connoisseurs all under one roof at the Pensacola Bay Center for three full days. From capes, costumes and furries to autographs and fan memorabilia, the convention offers a little of something for everyone. Although the comic con is usually held in February, it was rescheduled due to COVID-19 and will now be held Friday, May 21, through Sunday, May 23. With a variety of guest celebrities and city-wide events scheduled to take place at seven different locations across downtown Pensacola, Pensacon will be taking over the streets.
"I always like to tell people, if there is anything you like in pop culture—if you like movies, TV, games, animation, reading, art—we have something that you are going to like," Pensacon Marketing and Media Director, Julio Diaz said. "People normally think it's science fiction, but it's not just science fiction." There will be a guest for every genre at this year's convention.
One of Pensacon's most anticipated guests this year is Kaylee Hottle, known for her role as Jia in Godzilla vs. Kong, the latest movie in the franchise. Her character is known for her relationship with Kong in the movie, and Pensacon will be her first comic con appearance. Hottle, who is a deaf actress, has gained a massive following for her role teaching Kong sign language in the movie.
Other featured guests will include Michael Cudlitz, who plays Abraham in The Walking Dead, George Wendt, who plays Norm from Cheers, and Emily Swallow, who played The Armorer in Disney's The Mandalorian. There will be guests from classic films and new releases, including the last two living stars from the original Planet of the Apes, Lou Wagner and Linda Harrison. Harry Waters Jr. and Jeffrey Weissman from Back to the Future will also be featured guests. Pensacon has a guest for everyone to enjoy no matter, the age demographic or genre.
"Of course in addition to our celebrities, we also have upwards of 25 artists and authors that will be here as guests encompassing everything from comic book and fantasy artists, to New York Times bestselling authors," Diaz said.
Some of this year's featured visual artists will include Guy Gilchrist, who is known for his illustrations of the Muppets comic strip; Michael Golden, the co-creator of the X-men's Rogue character, Spartan X and Bucky O'Hare; and Matt Frank, an illustrator for the Godzilla comic book series. In the world of professional wrestling, Dr. Britt Baker, who recently competed in the All Elite Wrestling Women's World Championship Eliminator Tournament in February, will be making her debut appearance at Pensacon.
Alongside this year's guest appearances, a series of discussion panels will be held. Here, fans will have the opportunity to participate in live Q & A sessions with their favorite celebrity-guests in a more relaxed and moderated setting.
The infamous Poseidon's Bay, set up in the back parking lot outside of the Pensacola Bay Center, will make a comeback this year and host numerous outdoor vendors, activities and a stage for live performances. Poseidon's Bay will open one hour prior to Pensacon to provide attendees with socially distanced activities as they wait in line to enter the Bay Center. Some of the activities scheduled to take place include carnival games, lightsaber demonstrations and dance groups.
Another big attraction this year is going to be the Court of De Luna event space. It is Pensacola's newest 25,000 square foot event space and winery. The Court of De Luna will host Pensacon's costume contest and 80s-themed party on Saturday night. Pensacon is also working with numerous downtown bars and restaurants to host annual themed parties.
The massive vendor hall at the Bay Center will be available as a space to purchase memorabilia such as comics, collectibles and original art that can't be found anywhere else. It will also be the main hub where you'll be able to meet celebrity guests, grab a picture or get an autograph. Other event spaces this year include the Pensacola Little Theatre, the Rex Theatre, the Voices of Pensacola, the University of West Florida Historic Trust Bowden Building and the Museum Plaza Stage, which will each be hosting events throughout the weekend.
The Pensacon team is already planning for Pensacon 2022, which will be taking place in February. On the last day of the convention, Pensacon will be announcing a few of the guests to expect next year. If guests are not comfortable with attending the convention in May, tickets will be available to roll-over to Pensacon 2022.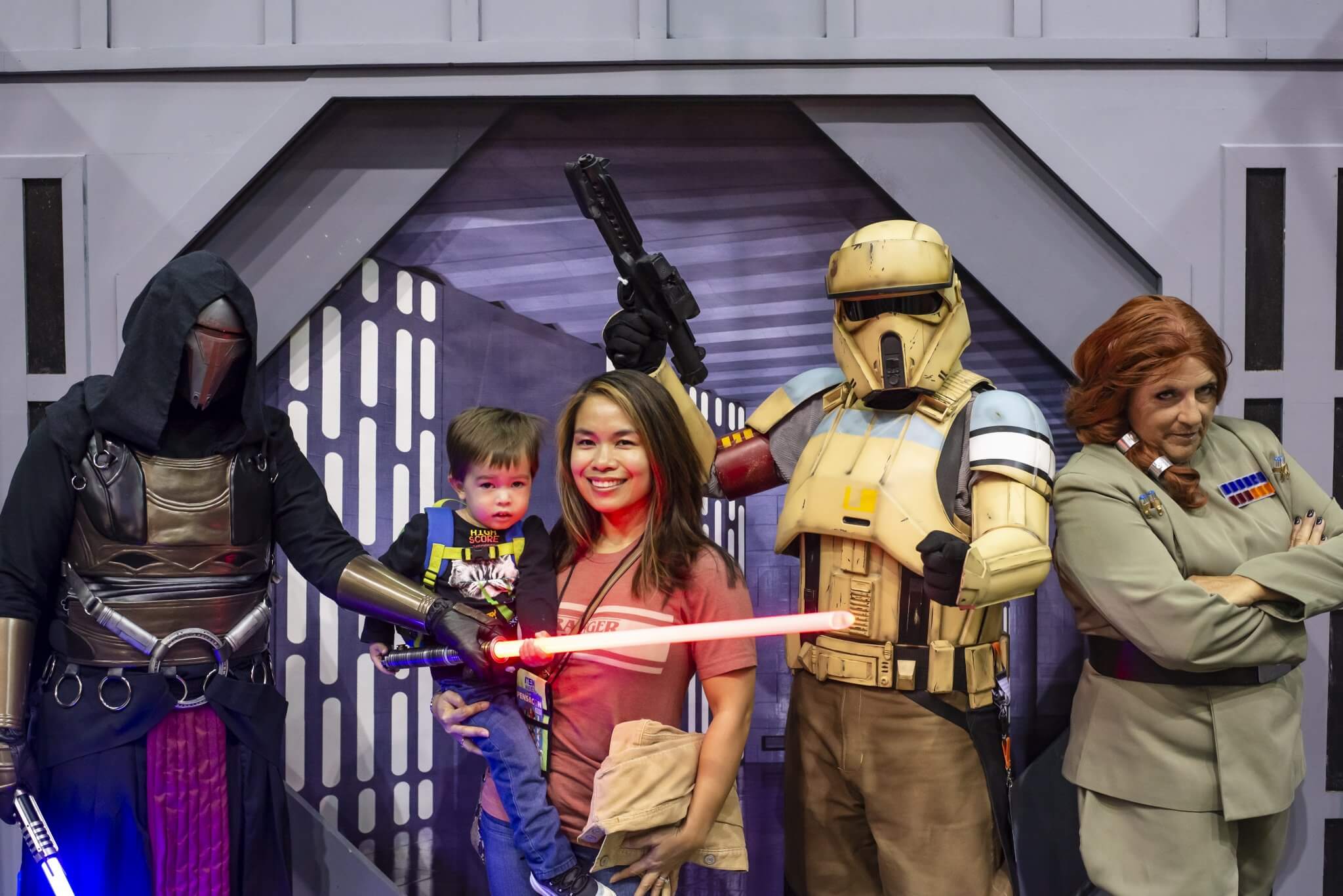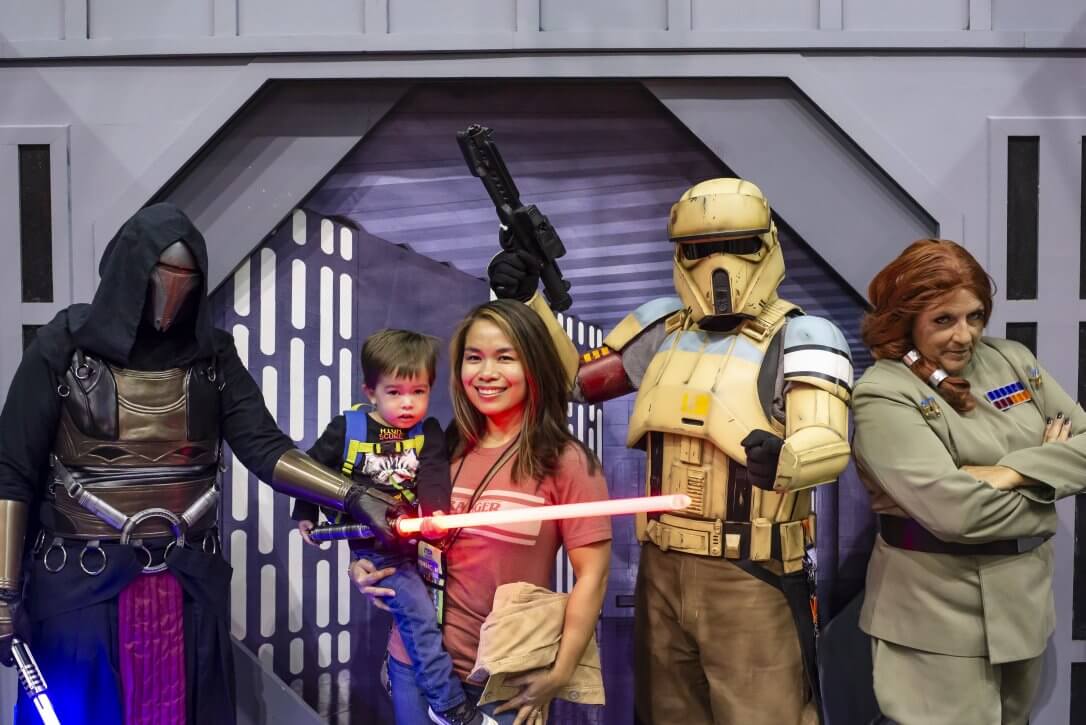 Masks will be required throughout the convention grounds, hand sanitizer will be available at all venues and social distancing measures will be put in place. There will also be designated eating and drinking areas.
Tickets are still available for those wanting to attend Pensacon this year. A three-day pass is $80, while single day passes are $35 for Friday, $45 for Saturday and $40 for Sunday. VIP passes are $155 and include early admission to the Pensacola Bay Center, preferred seating at panel venues, front-of-line privileges for celebrity autographs and photo-ops, an exclusive 2021 event T-shirt, space available parking and other perks. Change last sentence to read: For more information about tickets, special guests and vendors, visit pensacon.com.
"Safety of our guests is always important to us and has never been more important than it is this year. We wouldn't be moving forward with the event if we didn't believe we could do it safely," Diaz said. "It's a very full weekend, and there is a lot for families to do. We're here for the families, kids and for everyone to have a great time."