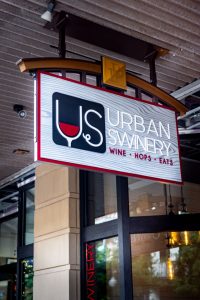 There's a new, delicious smell wafting over Palafox Street downtown, and word is quickly spreading about its source.
If the name Urban Swinery weren't enough to convey that downtown's newest restaurant is all about delicious pork, then surely the huge brass pig out in front of 19 Palafox Place gets the message across.
The restaurant is the creation of Global Grill owners Frank and Jane Taylor. While Global is widely considered to be one of the best fine dining restaurants in Pensacola, Jane Taylor said she and her husband wanted to do something that was a little more casual while maintaining the quality of food.
"We love Global Grill ­– Global Grill is always going to be our baby – but it's a little bit finer dining," Jane said. "I think some people think it's more fine dinging than it is, but I think we felt like were we missing some our audience. We wanted to do something that was a little more accessible to people, a little more casual."
Urban Swinery occupies the space that housed the former Picasso's Jazz bar. The interior has been completely renovated and features extensive custom woodwork by local carpenter Wayne Massey. With a bar and flat screen TVs, the restaurant offers a much more laid-back feel than the white tablecloths at Global.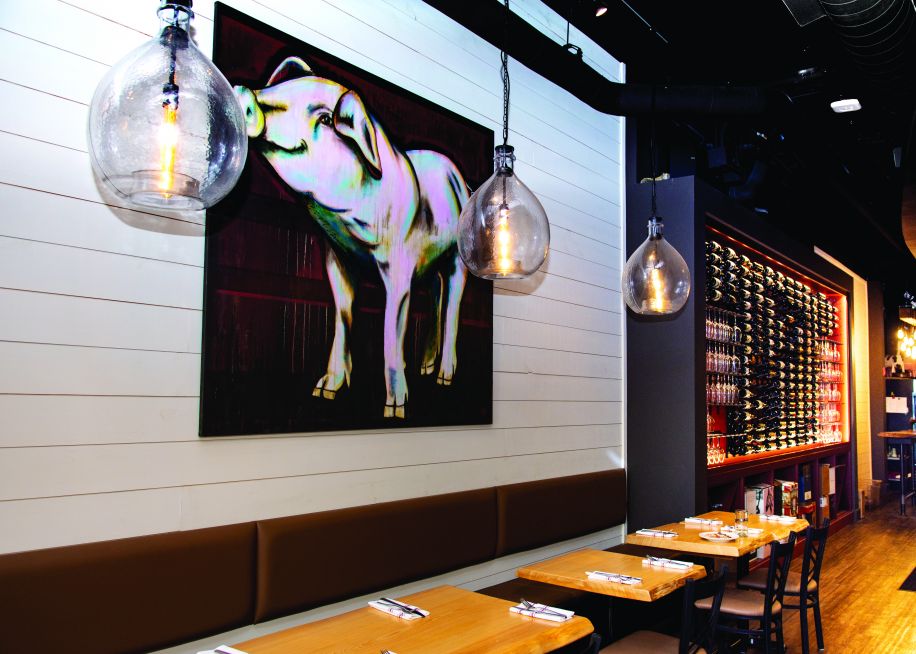 The menu, however, is just as serious. Like at Global, bites at Urban Swinery can be had at a wide range of prices. Standouts from a recent visit included the shrimp hushpuppies, pork pop tarts, oyster toast and crawfish-stuffed pork chop.
The menu also offers more traditional sandwiches as well as lunch and dinner fair. The "Go Pig or Go Home" sandwich features smoked pig butt, Andouille sausage, pig planks, vinegar slaw, pickles and barbecue sauce on a pretzel roll.
Like the Catch of the Day at a seafood restaurant, Urban Swinery features a Pig of Day and all the meats are smoked, cured, barbecued or otherwise prepared in-house.
"(Frank) has so many ideas and so many things he can do and it's just being able to feature different aspects of the things he can do like the meats," Jane said. "Like no one at Global knew he can do cool sandwiches."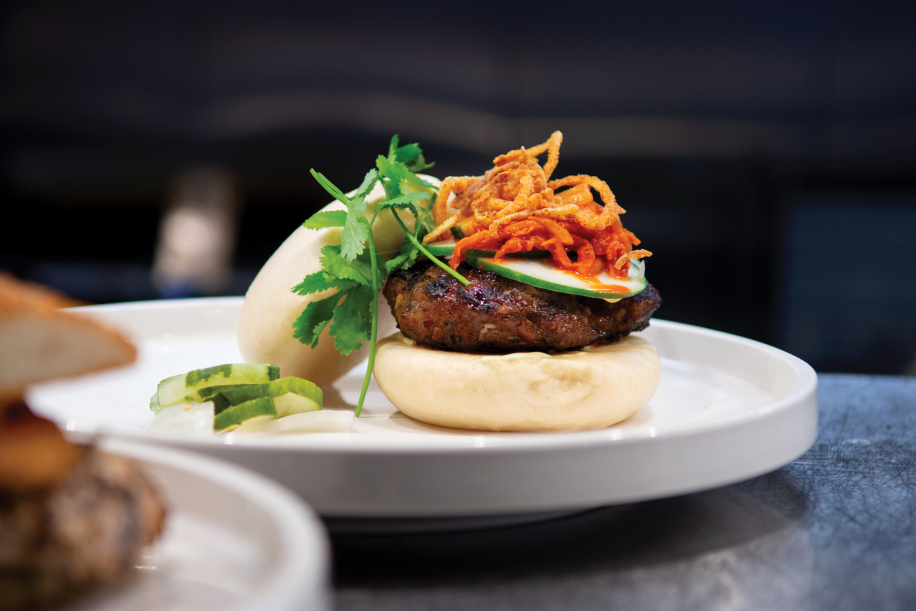 Behind the bar at Urban Swinery is a collection of craft beers and entire wall of wine in the center of the restaurant. Many of the wines are available in four- or six-ounce pours, making it easy for customers to try a range of wines, said Taylor.
Urban Swinery's entire staff has been brought over from Global Grill while that restaurant undergoes a top-to-bottom renovation. Taylor said they hope to reopen Global before Christmas.
Hours at Urban Swinery are from 11 a.m. to 10 p.m. Tuesday through Thursday, and 11 a.m. to 11 pm Friday and Saturday. The restaurant is closed Sunday and Monday.