By Tanner Yea—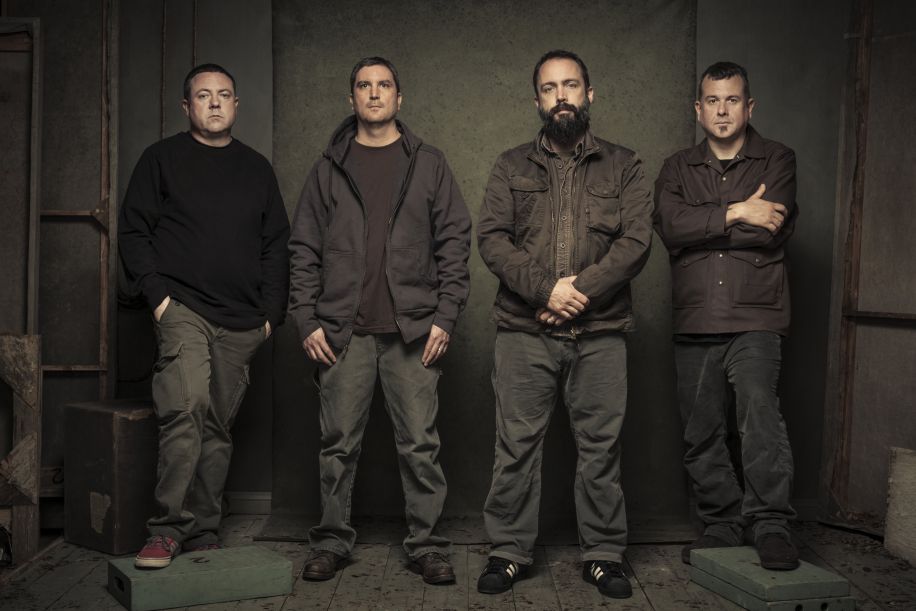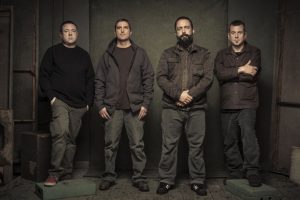 Across 26 years and 11 studio albums, stoner metal band Clutch has been a mainstay in the rock and metal scene. Composed of Dan Maines (bass), Jean-Paul Gaster (drums) Neil Fallon (vocals) and Tim Sult (guitar), Clutch will be performing at Vinyl Music Hall on December 6 for their Psychic Warfare world tour. Downtown Crowd had the opportunity to sit down with Tim Sult to talk about the origins of the band, their DIY attitude, and their upcoming album.
DTC: How long did you all know each other before you formed Clutch?
Sult: Well there were a couple different incarnations of the band before Clutch actually started. But before I started jamming with the guys, they started playing together when they were in 12th grade of high school, and I started playing with them the year after that. So I've been playing with JP, Dan and Neil since 1989.
DTC: What was the reason behind naming the band Clutch?
Sult: Well, we had a very hard time coming up with a name, and we had a show and it was just a last minute name. There wasn't really any meaning behind it. We used to tell people it meant "City-state Liberation Union To Cleanse Humanity," but I think that scared a few people, so we stopped doing that.
DTC: Since you've been playing since 1991, the Clutch sound changed. How do you think your sound has evolved from Transnational Speedway League all the way up to Psychic Warfare?
Sult: When we get into a room and start playing together, I really feel like there's not a huge difference between our older stuff and our newer stuff. I feel like we still have the hardcore influence up to this day, but maybe it was a little more apparent back then. I guess I see it a different way since I've been doing it for so long, but I feel like the whole template of what Clutch is and what we became was set with our second album, Clutch.
DTC: Was hardcore your main influence before you started playing? What kind of sounds influenced you early on?
Sult: Well for me personally, I was into rock and metal. Then one day I heard Minor Threat, The Circle Jerks and Suicidal Tendencies all in one day and it pointed me in a little bit of a different direction. I think the whole punk and hardcore scene made playing music a little more realistic and doable to the average person. We learned early on that if we want to do this and continue to tour and continue to write music and continue to play shows, we have to depend on ourselves and not any kind of record label or other people.
DTC: Is that DIY attitude part of why you formed Weathermaker Music?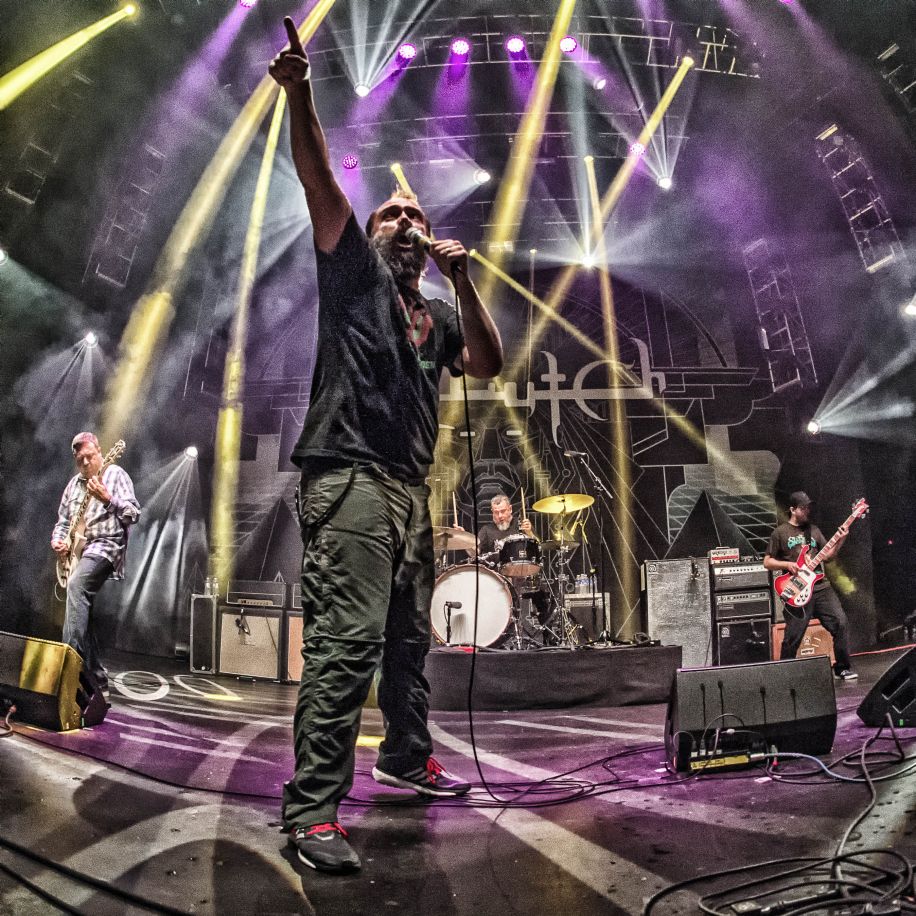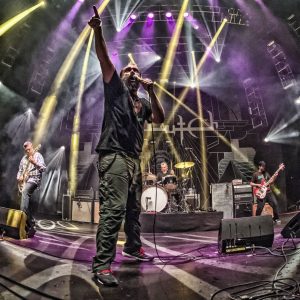 Sult: Yeah, we kind of just got sick of being on labels and it seemed like the easiest thing to do was to start doing it ourselves and find our own distributor, and that seems to have worked out pretty well. We've been doing that for coming up on 10 years now.
DTC: Since you've been in the music industry for so long, how would you say the music industry has evolved since you started playing?
Sult: Honestly it's changed a lot, even since Psychic Warfare came out. A lot of smaller labels don't make a lot of money these days, when back in the 90s and even well into the 2000s, people were still pretty dependent on CD sales. Where as these days we're mostly dependent on playing shows and selling merchandise as opposed to selling the music itself. Luckily with the whole vinyl resurgence, and the fact that a lot of our fans do want to own our physical product, that has really helped us out quite a bit.
DTC: Who are some people you've worked with on the production side that you love working with? I've seen a couple production credits for Machine on a few of your albums.
Sult: Machine has produced three of our albums: Psychic Warfare, Earth Rocker and Blast Tyrant. Machine is great to work with – he's a machine, you know? He's a computer master. It's like you don't even have to play – you just show up with a guitar and next thing you know, he's got an album. But we have decided to do a little something different this for the next album, so we'll be going down to Nashville and using a different producer.
DTC: I read that there were new songs in the works. Is there anything you can reveal about the new album?
Sult: We are pretty much 90% done with the songwriting process for the next album. We'll be going on tour coming up in a few weeks, we'll be playing as much of our new stuff as possible, and we'll be going into the studio on January 3rd. It'll be out later 2018.