Some folks might be skeptical about podcasts and claim they make you think too much or can't compare to a good ole Netflix bingewatch, but unlike other forms of media, with podcasts you can multitask and listen from more places than just your couch. Nothing beats mowing the lawn and learning about serial killers or scrubbing a dish listening to a comedy skit. With an estimated two million podcasts and 48 million podcast episodes in existence, as of 2021, there are podcasts on every topic you can think of—from comedy and celebrity interviews to storytelling, business, improv, pop-culture, film and book reviews, politics and investigative journalism. If you can talk about it, chances are there is a podcast about it. We gathered up a handful of our favorite Panhandle podcasts to plug into just in time for the busy holiday and travel season. You can listen to them on Spotify, Apple Podcasts or anywhere you get your podcasts!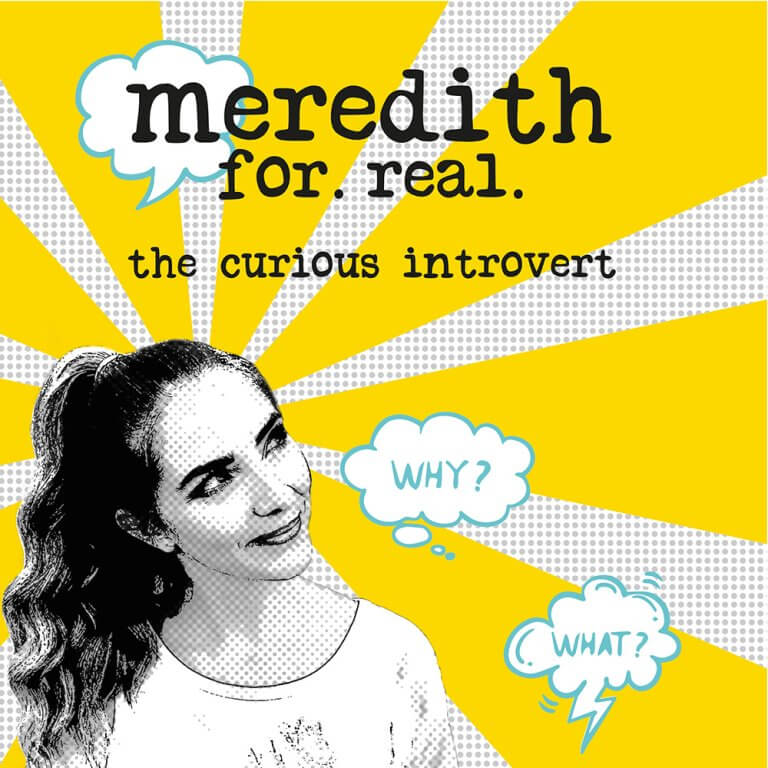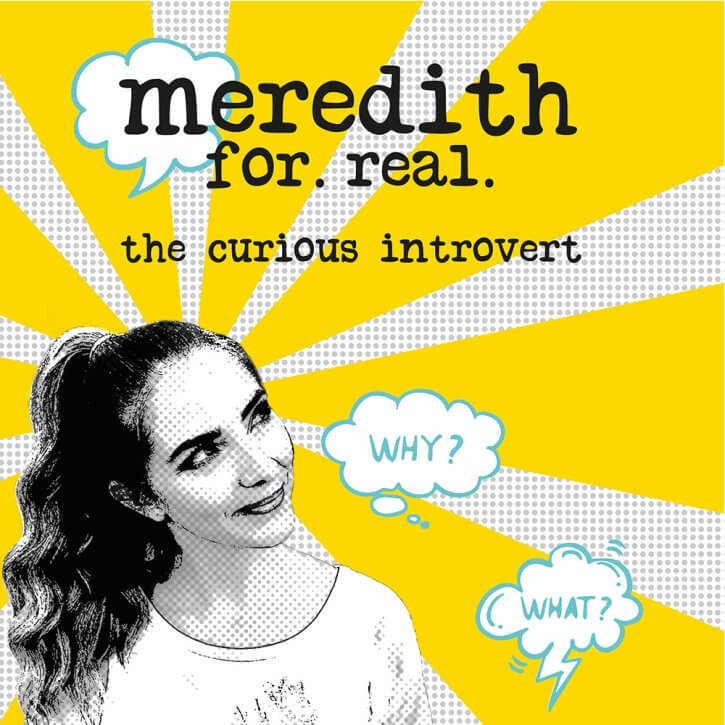 Meredith for Real: The Curious Introvert
meredithforreal.com | @meredithforreal
Meredith Edwards, a self-identified geriatric millennial plant mom, curious introvert and model has spent the last two years recording her podcast that she calls a "hybrid of societal, cultural and personal development that is not usually safe for work, always ADD-friendly and short enough to fit your daily commute." After spending two decades working in sales, Edwards decided she wanted to live in a more creative way and channel her imagination into a podcast that explores curiosity and paradoxes. Each episode showcases unique guests from around the world and topics that range from cults, UFOs and travel to social justice, sex positivity and technology. Listeners, or "Curiositers," as Edwards calls them, can search episodes by subject matter on YouTube or listen to podcast episodes in any order they see fit.
"People are so layered—they are never just one of anything. Just a mom. Just a lawyer. If you ask the right questions with genuine curiosity, you'll find the paradoxes that exist," she said. "Most guests are a paradox of some kind, like the atheist doctor who studied near death experiences for 50 years (episode 93). We have news and social media algorithms that serve up exactly what we already believe. We live and work with the same people every day. The wash, rinse, repeat of our lives create a bubble of re-circulated ideas and experiences. The podcast is my way of offering people a dose of anti-algorithm for bright, meaningful entertainment."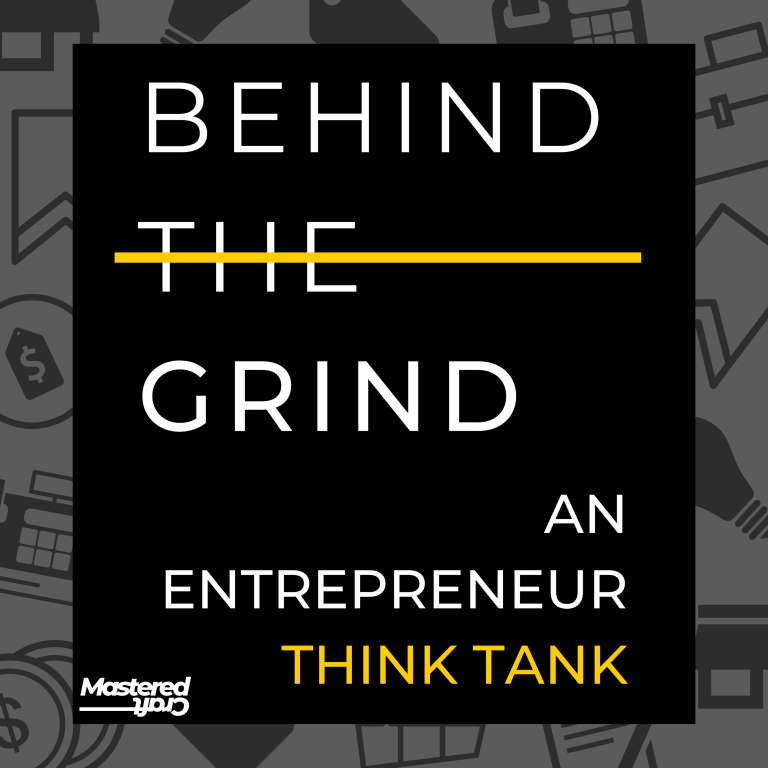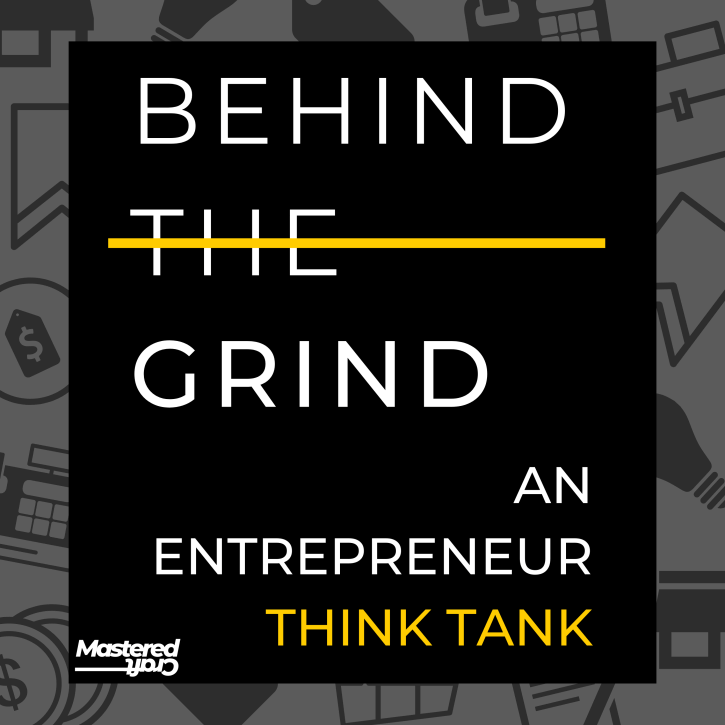 Behind the Grind
behindthegrindshow.com | @behindthegrindshow
For co-hosts Jimmy O'Donovan and Tucker Massey, podcasting was an untapped source to meet and network with other entrepreneurs, mentors and investors. O'Donovan is a realtor for Kuhn Realty and Massey owns a personal training business called Tuck Training. Together, they own Mastered Craft Media, which produces the podcasts Behind the Grind Show and Project: Leaders. When they started Behind the Grind Show in October 2019, there were no other business podcasts highlighting local entrepreneurs and creating consistent content, so they set out to create an entrepreneur think tank, or a body of experts providing advice and ideas on entrepreneurship and what it takes to succeed. Each episode shares the origin story, growth and background of local business owners and entrepreneurs to inspire listeners and the community at large.
"We're passionate about sharing our guests' stories because there's nothing more rewarding than being able to help our listeners master their craft. Pensacola is a tight-knit community and being able to add a small amount of value to it is what drives us every week" Massey explained. "We always aim to have an organic conversation with our guests. We don't cut anything out or edit the podcast too much. We want our listeners to be able to tune in each week to an interview that's easy to listen to and informative."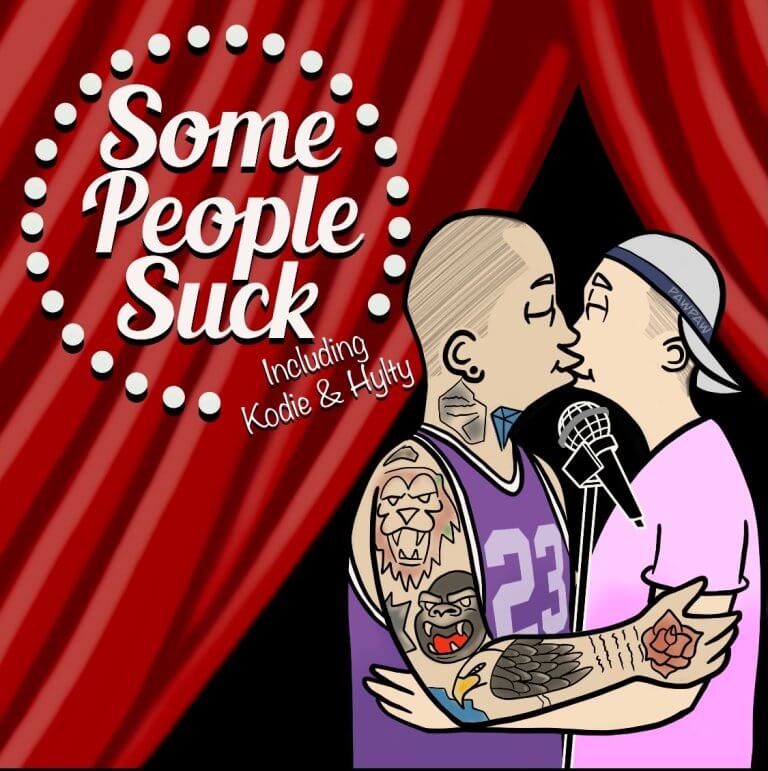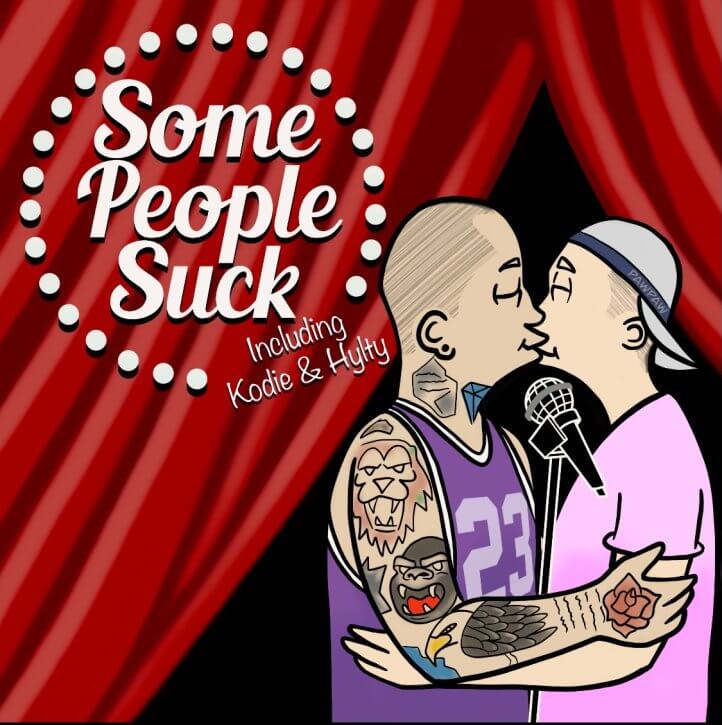 Some People Suck Podcast
@somepeoplesuckpod
From listening to the blossoming bromance of co-hosts Kodie Croll and Hylton Davis, you could never guess that they actually started out as retail coworkers that hated each other before bonding over stand-up comedy and becoming best friends. Their comedy podcast is aptly named after a skit by comedian Tom Segura, in which he complains about a crying baby in a movie theatre and the manager replies in retail-induced deadpan, "some people suck." Croll and Davis combined their love for comedy, friendship energy and nostalgic interests in the culinary world, MMA, wrestling, whiskey, growing up differently, documentaries, reality TV shows, sports entertainment and everything in between to create their podcast Some People Suck. Rather than topic-specific episodes, Croll and Davis feature guests that they find interesting or can learn something from and have an old-fashioned conversation with them. Occasionally, you can catch the boys on a solo-pod, where they quickly descend into a banter-like-abyss sharing stories and jokes.
"It's definitely a bromance," Davis said. "We met at Zumiez almost six years ago and we originally hated each other. Right off the rip, I thought Kodie was this tattooed a-hole and apparently, he thought I was an f-boy, but we had the same interest in comedy and became best friends. We started the podcast two years ago at a Friendsgiving. We were at our buddy Kitty's house and he just happened to have recording equipment, so we did a rough two-hour podcast of us cutting up and talking like we normally do when we're around each other. We really are just two best friends that like making each other laugh because it makes us laugh, and the fact that this many people can get the same joy from it I think makes both of us happy."
Croll explained that the podcast has grown into what he describes as a friendship-based podcast where two buddies talk to local talented people about who they are and what they aspire to be in life. Both Croll and Davis enjoy learning something new from their guests and making people laugh.
"At the end of the day, we're just trying to have a silly goose time, learn and grow. We just want to better ourselves through talking, experiencing life and sharing it with everyone," Croll said.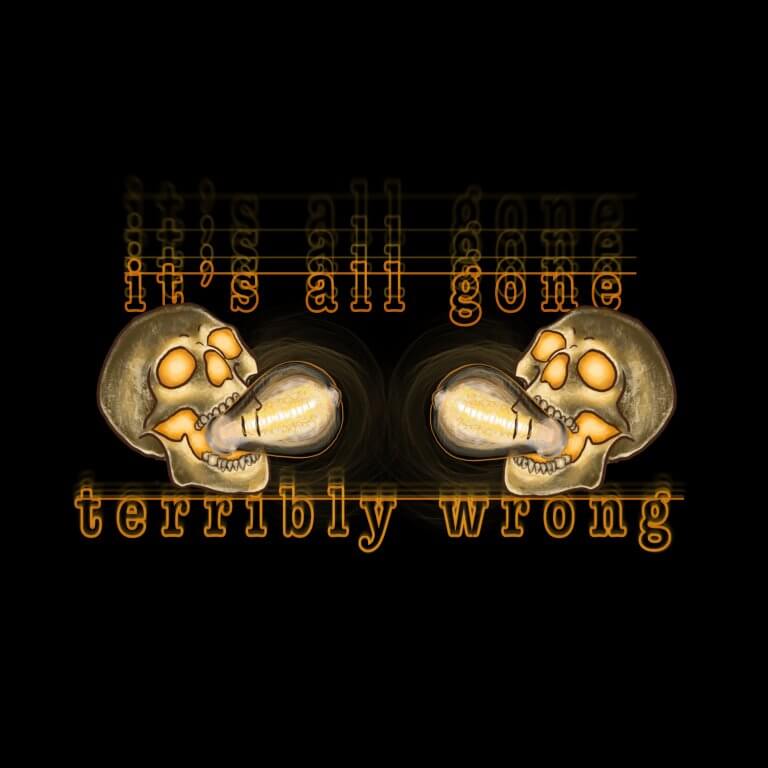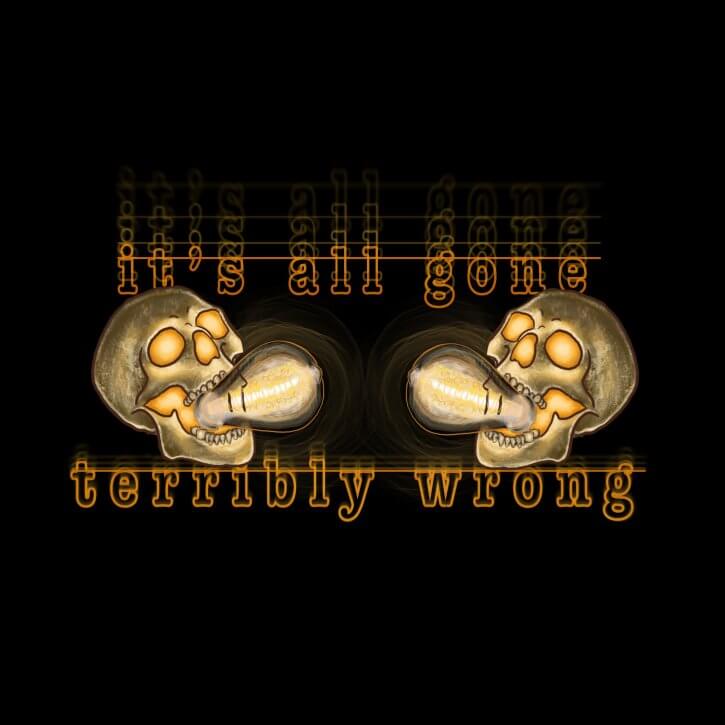 It's All Gone Terribly Wrong
iagtw.com | @itsallgoneterriblywrong
Co-hosts Jordan Stock and Rebecca Carlson love cats, quirky facts and spirits—both the spooky kind and served over ice. The duo met at work in the financial industry and decided to start their comedy podcast after Stock got Carlson hooked on true-crime podcasts. Their podcast covers the weirder things in life including absurdities, oddities and obscenities, and in each episode, they surprise each other with a bizarre topic, history, fact or story, which sometimes overlap or have nothing in common. Some of the topics they have covered are The Fartiste (a professional farter), weird Pensacola facts and history, the origin of Florida Man and Florida Man stories, the Shanghai Tunnels in Portland and the Chowchilla Kidnapping, to name a few. Their stories are often told accompanying a stiff drink and occasionally derailed by their own inside jokes and camaraderie.
"We always knew alcohol was going to be involved—for better or for worse! We just started talking about weird stuff at work, then at the bar, and naturally, we wanted to share that with the world," Stock said. "What you hear is exactly what being with us in real life is—just two girls having some drinks, laughing at their own bullshit and talking about weird stuff."
It's All Gone Terribly Wrong recently celebrated its three-year "podcast-versary," and as Stock and Carlson explained, the name of the podcast, originally a placeholder for a future title has become symbolic of their lives—sometimes it all goes terribly wrong and you just have to laugh about it.
"We love weird stuff and laughing," Carlson said. "We want to share that with everyone, especially now with the pandemic and social unrest. We try to lighten things up because we all need it."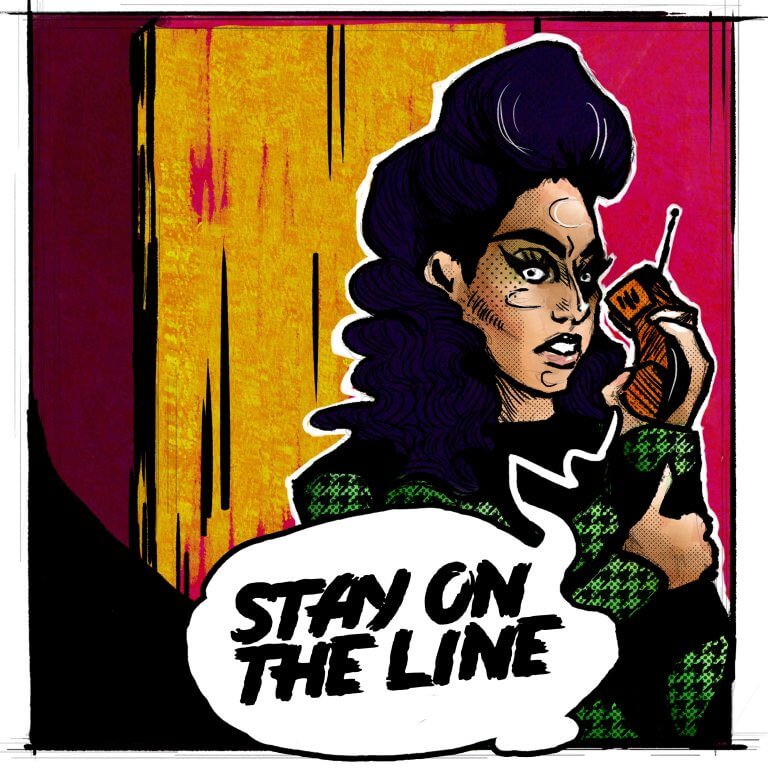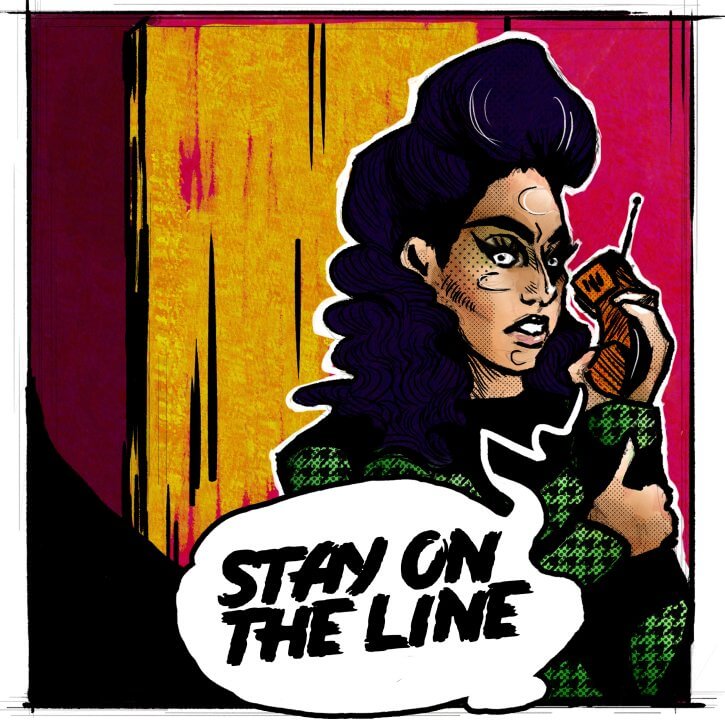 Stay On The Line
@stayonthelinepodcast
Hosted and created by the fierce and charismatic Terrah Card, a Pensacola-based drag queen, Stay On The Line is a horror-genre, comedy podcast that serves tea and throws shade at the best and worst of horror cinema. Whether it's horror movie reviews, missed connection readings, cryptid research episodes or TV show reviews, the podcast is here to give you a laugh. Card has lived in Pensacola for six years and has been performing professionally for more than three years. She created her podcast in early December 2020 when she needed a creative and emotional outlet.
"I started the podcast for what might seem like a sad thing. I was very depressed," Card explained. "Being a queer person, the holidays are very depressing for me because I don't have people around me that I could consider family. I was very alone, and I started therapy at the time. My therapist thought that doing a podcast would be a good idea. I used it as an excuse to talk with friends for at least an hour or more. Horror was always something I enjoyed. I remember going to the movies a lot as a teen with my friends to watch horror movies, and it was so fun. For me, it was a way to bring horror back into my life while also reconnecting with people."
Card not only used the podcast as a way to reconnect with friends and fellow drag entertainers in the midst of the pandemic, but it also allowed her to combine her interests in drag and horror to review and chat about Hollywood classics and contemporary, queer-horror cinema like Spiral, The Perfection and The Boulet Brothers' Dragula.
"Combining my interests in drag and horror helps me bring queer people into the spotlight," Card said. "A majority of my guests are queer identifying, and I think having us freely expressing our opinions on the genre is important. Drag in general already combines all my interests from sewing, drawing, photography, comedy and horror. Making it into a horror podcast just gave me another outlet to express myself and a way for listeners to get to know me better. I'm not just a doll on stage, I'm also a person who likes to talk about cinematic direction in horror movies while cracking some jokes."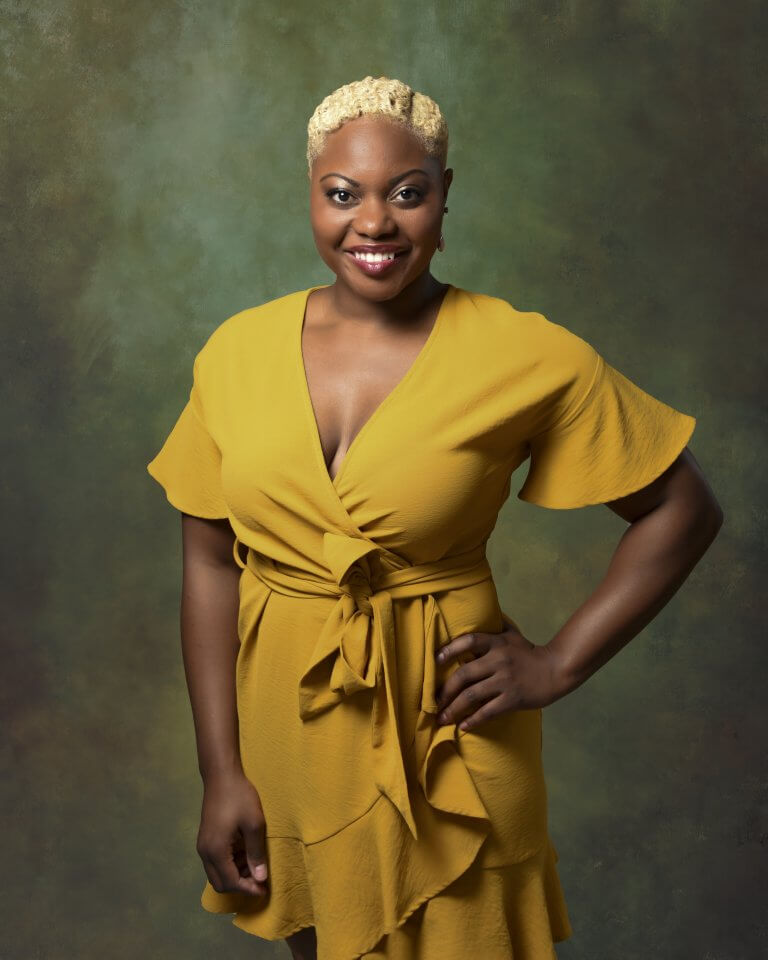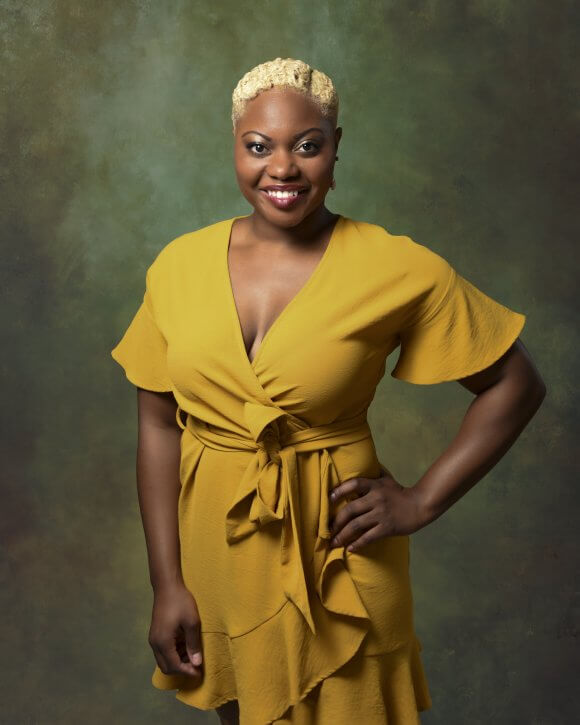 Fearlessly Made You
fearlesslymadeyou.com
For author and national speaker Kristie Tobias, her podcast is dedicated to uplifting the voices of other people and giving them a platform to share their authentic stories. Tobias has spent the past 20 years as a leader in healthcare and currently works as a healthcare and business consultant for Huron Consulting Group, as well as a national speaker and a leader for diversity, equity and inclusion work. Tobias was empowered by her mother to share her story about rape, abuse and PTSD and began speaking and writing about it on a blog before she was approached by Indigo River Publishing to write her book, also titled Fearlessly Made You. As a relatively new podcaster, Tobias released her book and the first four episodes of her podcast the same week in February 2021.
"When I was raped and abused for six years of my life from when I was 14–20, my voice wasn't heard. When I tried to prosecute, at the time racial injustice and a backwards southern community, it resulted in the detectives on my case not believing my story. I felt unheard, unseen and like my value didn't matter for a very long time," Tobias explained. "People deserve to be heard, valued and seen, and this podcast allows the stories of those around us—your story, my story, everyone's story—to be heard."
For Tobias, no topics are off limits on the podcast. Guests are diverse and share stories that range from the journey of being a black entrepreneur in a majority white society or the journey of being non-binary and the power of embracing your whole self to stories of fellow podcasters and business owners.
"Being 'Fearlessly Made' means acknowledging that fear exists, and being transparent enough to know that fear exists, but not allowing that fear to own, shape or inhibit your journey," Tobias said. "Fearlessly Made You actually came from the Bible Verse Psalm 139:14: 'I praise you because I am fearfully and wonderfully made, your works are wonderful I know that full well.' My faith has always been important to me, so it was only natural that the inspiration for my book and podcast come from a place of faith and spirituality."