By Hana Frenette—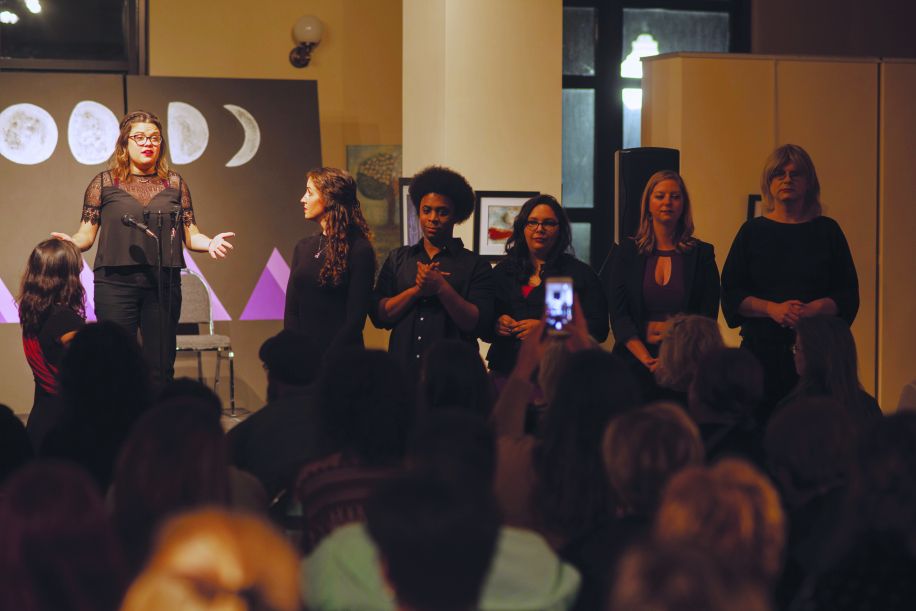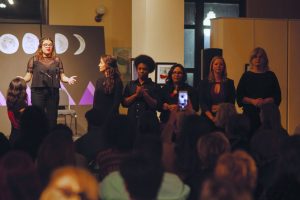 A few years ago, a diverse group of people came together to perform a local production of Eve Ensler's play, "The Vagina Monologues," in conjunction with Valentine's Day. What started as a single night of empowerment has evolved into a week-long celebration of inclusiveness, advocacy, and strength known as FemFest.
In January, FemFest and their partner organizations STRIVE, Black Women Empower Collective, and University of West Florida's Lambda Coalition will expand on their previous successes and events with a new performance piece, additional panel discussions and an even broader mission.
Kirstin Norris, founding organizer, said FemFest exists to bring intersectional feminism to Pensacola by creating spaces for people of all backgrounds to share their voices, advance equality, educate the community, and raise funds for organizations which advance the cause of feminism.
"The newest thing that I'm really excited about this year is the 'Will of Women,'" Norris said. "We're not doing the 'Vagina Monologues' this year, and instead we're doing a new performance piece called 'Will of Women.'"
Norris explained the title of the piece is kind of a play on words, because it's a look at Shakespearean feminism and the women within the works of William Shakespeare.
The piece was written by Ashley McGlotheran, founder of local theater company, Arrant Knavery.
"The piece is actually more of a review, with little vignettes of all of Shakespeare's different pieces," Norris said. "This is the premiere of this piece and Arrant Knavery—they're a new non-profit, and their goal is to bring Shakespeare back into the community. Ashley and I had been talking about Arrant Knavery for something else, and based on the subject matter of 'Will of Women' it just made sense that it would premiere at FemFest."
"Will of Women" will premiere at Pensacola Opera on Saturday, Feb 17, 7:30 pm, with all donations benefiting the Lakeview Center Trauma Recovery and Sexual Violence Program.
STRIVE, a local non-profit group serving the transgender community of Escambia County will be participating again in this year's lineup, and will host a panel discussion on Wednesday, Feb. 14, titled "Why You Should Love Trans People."
In conjunction with the UWF Lambda Coalition, FemFest will include "Women in Focus: A Film Night" hosted by Tyler Arnett and Heather Albright on Thursday at UWF. Lambda is committed to the establishment of a campus environment that is free of prejudices based on sexual orientation and gender identity.
"The films featured are all produced by women, directed by women, written by women, and the subject matter is focused on women," Norris said.
Norris also noted FemFest will feature "Womanhood in Lavender" again— one of the most popular events of last year's FemFest.
"Womanhood and Lavender" is organized and hosted by Haley Morrissette of the Black Women Empower Collective. The Friday evening event will celebrate black women and womanism through poetry, spoken word, singing, dancing, and art.
Lastly, on Sunday, FemFest will wrap up with a body positive event hosted by Heather Albright, which will feature a panel discussion entitled "All Bodies are Good Bodies," and will feature local art pieces, and several vintage clothing vendors showcasing clothing for people of all sizes.
In the past, all of the combined events of FemFest have donated their proceeds directly to one main beneficiary, which has typically been Lakeview Trauma Center. This year's fundraising efforts will be a little bit different, Norris said.
"Instead of having one beneficiary, we're actually having three. Each event will benefit a different beneficiary," she said. "We've been able to give almost $10,000 to Lakeview, which is really exciting and amazing for Lakeview, but we realized there are other organizations who are directly involved in FemFest that could benefit from assistance too."
Norris noted there are several people who serve on non-profit boards who also volunteer their time and planning skills to FemFest, people who are members of these other organizations, and people these organizations actually serve who come to FemFest and donate their money, so she wanted to be able to divvy that money up this year to help some of the smaller groups in town too.
Norris added that she'd like to see FemFest evolve into an organization, with fundraising events throughout the year.
"I feel like now more than ever we need to be supporting community efforts like FemFest. Although our political climate is harsh right now, the momentum is continuing to grow," she said. "With the recent phenomenon of the silence breakers the conversation has become impossible to ignore. There are grassroots efforts right here in Pensacola that have been working for these causes for years, it's time to shine a light on them and take an active role in making Pensacola a better place to live, for ALL people."