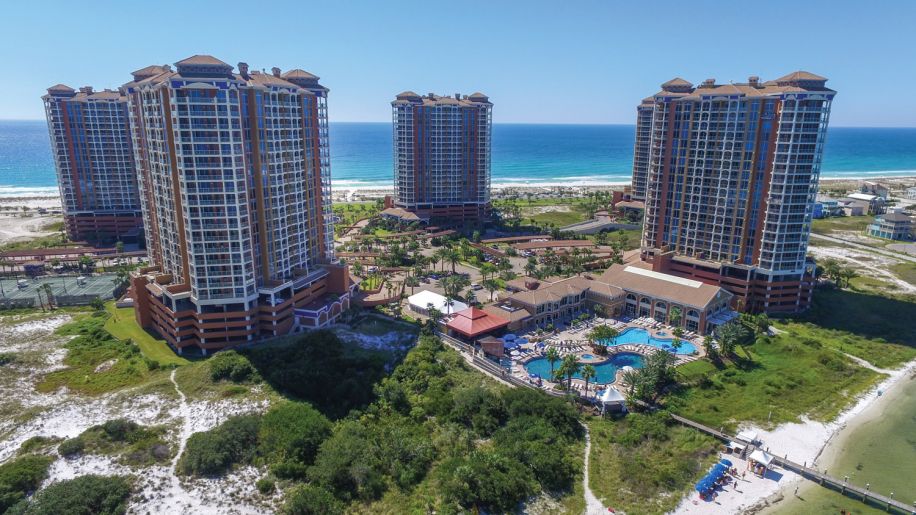 It's no surprise that where public money is involved, misallocation sometimes follows. Occasionally, we understand that this is just the cost of doing business when fallible humans are placed in charge of an imprecise process full of special interests lobbying for that money. There are instances, however, where that misappropriation and ineffectiveness could bring about disaster for a major sector of public and private development, employment and economic opportunity. Luckily, private businesses have become the latest arbiters of efficient and effective capital outlays, often finding ways to balance their own interests with the general public's through advocacy and action.
Tourism is a competitive business that benefits almost every industry in the area in some way, and not surprisingly, many agencies are charged with promotion, marketing and ensuring the ongoing sustainability of Northwest Florida's visitorship. Also not surprising is that a large amount of public funds are collected via taxes to serve as a resource for the continued viability of the tourism industry. These taxes, called Tourist Development Taxes and colloquially referred to as bed taxes, are a 4 percent levy on the total payment received for the rental or lease of living quarters and accommodations, like hotels, motels, condos and more.
The exact amount of the tax is county-specific, and, in fact, the State of Florida allows for up to 6 percent. The hotels and motels collect these taxes, levied by the Escambia County Board of County Commissioners, and the funds are then administered by the Clerk of Court's finance office. According to Florida statute 125.0104(3)(1), the revenue is to be used for "the acquisition and operation of convention centers, sports stadiums and arenas, auditoriums and museums, promotion and/or advertisement of tourism and funding of tourist and convention bureaus and tourist information centers."
Since the 2010 BP oil spill, Northwest Florida has ironically been collecting record amounts of bed tax during the busy season of May through August. The summer of 2015 saw TDT revenue of over $5 million. Those numbers are even higher in Okaloosa, Walton and Bay counties, often clocking in at an excess of $10 million. With this insurgence of money, events and promotions agencies like Visit Pensacola, Pensacola Sports, and ACE (Art, Culture and Entertainment, Inc.) are able to do more than ever.
While the above agencies are certainly responsible for much of the growth in tourism over the last few years, an often-unsung hero of this story is the hotels themselves. Many years ago, local hoteliers like Julian MacQueen of Innisfree and Jay Patel of various franchised lodging businesses, got together, put forth their own private funds, and formed the Escambia County Destination Marketing Organization (DMO) in order to serve as a concerted voice for the hotel-owners.
MacQueen admits that his initial goal at that time was to spin the tourism arm of the Greater Pensacola Chamber off into its own independent agency run by an independent board.
"Almost every visitors bureau is independent; very few are under a chamber," said MacQueen. "We thought it was very important for them to be uniquely and specifically focused on tourism and to have a clearly-defined cross-section of stakeholders."
The process took over a decade, but in 2013, Visit Pensacola finally spun off and is now run as an independent agency. Now, the DMO mainly serves as an advocate for the agencies like Visit Pensacola to ensure they are receiving the public funds they deserve.
"Oftentimes, this money ends up being used for general funds," said MacQueen. "We're there to serve as a voice for these non-profit agencies, so that they can market and promote the region and not spend all their time going after the money that is due to them."
"Essentially, these hoteliers took it upon themselves to take their own private dollars and contribute to a single entity—a single person—to make sure these groups are being funded properly," said Rusty Branch, the new executive director of the DMO. "And this rising tide lifts all ships. If the beach fills up with tourists because the area has been marketed well, then downtown will fill up and vice-versa."
Instead of these various hotel-owners viewing each other as competitors, they have decided to work together and use a private approach to public growth. And while tourism may seem insurmountably strong in Northwest Florida, Branch said he feels that people take it for granted.
"It is the third stool of our economy," said Branch. "We just had the best January and February—which is traditionally the off season—in the last decade. That doesn't happen by accident. It happens because folks do what they're supposed to do."
Unemployment is down in Escambia County, from 10 percent after the oil spill to 5.3 percent now, and the tourism industry is adding jobs even in the summer months as hoteliers from the beach to the west side of Pensacola work to advocate for funds promoting downtown—an area of the city in which they may not even own property.
Of course, more jobs in the tourism industry means more jobs in the service industry, as well. These introductory and transitional jobs are great for programs like the University of West Florida's hospitality, recreation and resort management degree.
"They may start at the front desk, but as these businesses get more customers and are able to do more, they will be promoted to manager," said Branch.
All these tangential repercussions, of course, do not directly affect MacQueen's or Patel's bottom line.
"They could be doing their own things," said Branch. "They would certainly make more money if there was a monopoly where maybe the Hilton is the only option you have on the beach. But they're being selfless by coming together, realizing, of course, that they will still make money in the long-run."
These individuals have put their advocacy where their mouth is on other issues, as well. The DMO is active in city meetings and planning boards working to push for better tourism infrastructure on the beach to support the growing demands placed on our shores.
"We want a better atmosphere for family-oriented guests," said MacQueen of the DMO's current big advocacy project. "We want to be distinguished from the Panama City college crowd. We believe that attracting families is a more sustainable model and provides a year-round opportunity."
The DMO was actually instrumental in the implementation of the recent open-container laws in commercial areas of Pensacola Beach.
"The Sheriff and the county simply didn't have the laws to enforce," said MacQueen. "This gives them a mechanism to help curate a more family-friendly atmosphere."
Agencies like Visit Pensacola speak very highly of the DMO, calling them partners and an indispensable aspect of the tourism industry.
"They help us grow tourism in a way that's going to produce a great return on investment," said Steve Hayes, president of Visit Pensacola. "They take a particular stand on something and have the clout to wield political influence. This past legislative session, for example, they reach out to our delegation here that may not have been as favorable to some issues pertaining to us."
Government works best when it serves as a facilitator for a positive business environment that encourages private individuals to thrive and promote the issues that matter to them. With Visit Pensacola, Pensacola Sports, ACE, the county and the DMO, our area has forged the definition of a successful and long-term public-private partnership. Those partnerships, be they real estate, healthcare, defense or tourism, have been instrumental in propelling the area forward.