PENSACOLA PUNK ROCK FLEA MARKET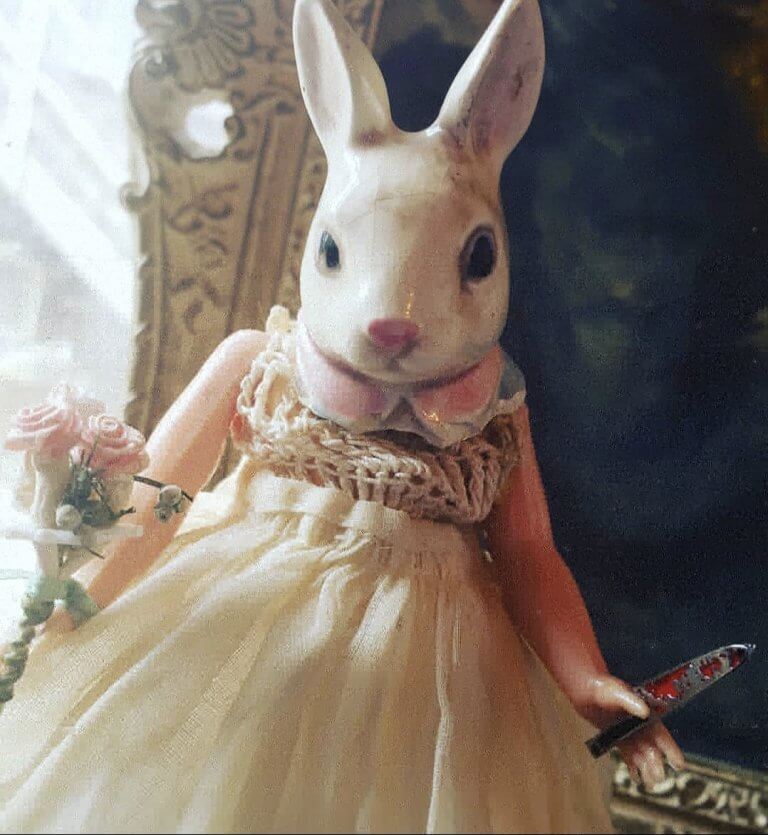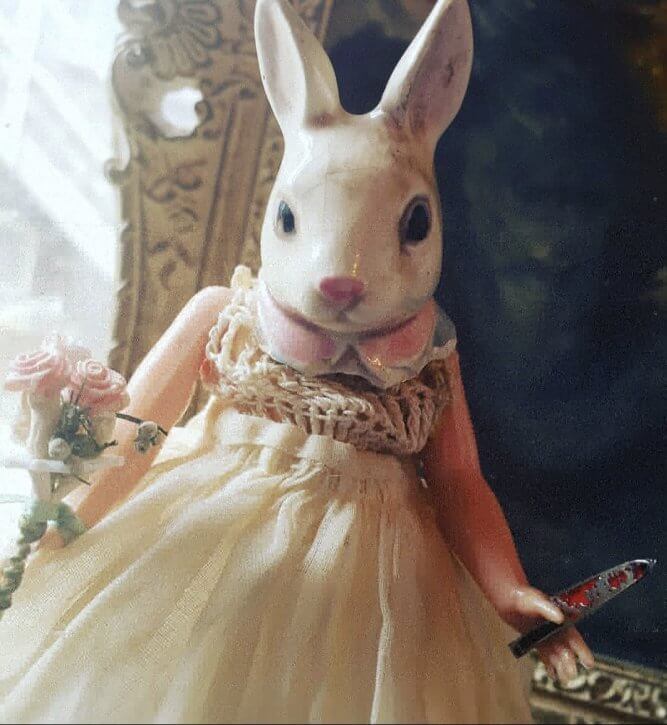 by Dakota Parks
Across major cities in the US, you can find a hardcore gathering of people clad in leather jackets, tattoos, mohawks and mullets, ready for head-banging and moshing—or just shopping. The Punk Rock Flea Market is a widespread cultural phenomenon that harmoniously embraces the punk rock subculture with DIY aesthetics, artisans, eclectic art, macabre goods and oddities for sale at the same event. Back for its 5th year, the Pensacola Punk Rock Flea Market was originally founded by Bari Kyle of Nearly Dead Threads & Oddities, but the baton has been passed to longtime vendor-turned-organizer, Megan Wills. This year's event will be held on October 24 from 2–5 pm at 432 West Belmont Street.
"I think the market does a really good job at helping people find their people. It gives room for everybody to come together and coexist in a judgement free space," Wills said. "My favorite part is seeing shy, introverted people come to life at the event and discover people that have their same fascinations and interests. You know, you don't have to be a punk or a punk rock person to come to the event. It's the wide variety of goods, artisans and the general vibe that is punk."
The vendors at the market create and sell eclectic one-of-a-kind artwork and goods that range from vintage and upcycled clothing to handmade jewelry, potted plants, horror and fan memorabilia, creepy home décor, curated oddities, Halloween-themed items, antiques and aptly termed "punk junk." As Wills explained, this year's event will be the biggest market yet with more than 60 vendors scheduled.
"We've all been on lockdown, waiting for the world to reopen, so I think markets are starting to pick back up and people are really excited to get back out there," Wills explained. "One of my insider tips for shopping the market is to walk a loop and browse all of the vendors first before you start spending money, so you don't get to the end and have buyer's remorse. With this many vendors, it's easy to spend all of your money before you even reach the end of the lineup."
While performances from local punk bands are a usual staple at most Punk Rock Flea Markets, there won't be any live music this year to keep the crowd moving and spaced out. Wills explained that in the past vinyl record shops have curated a lineup of tunes and Reverend Powell, the owner of the lot where the event takes place, has set up jazz music for attendees.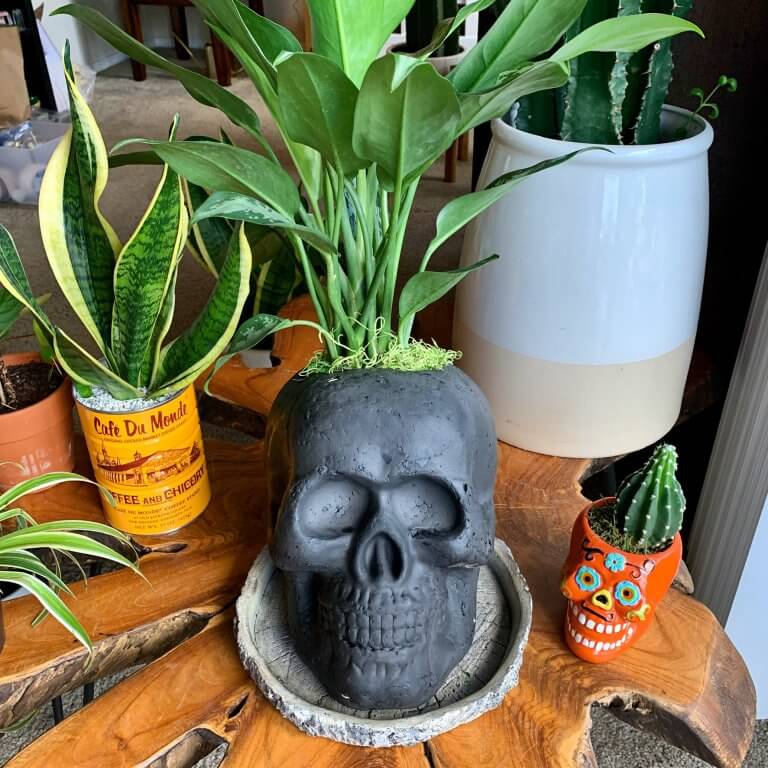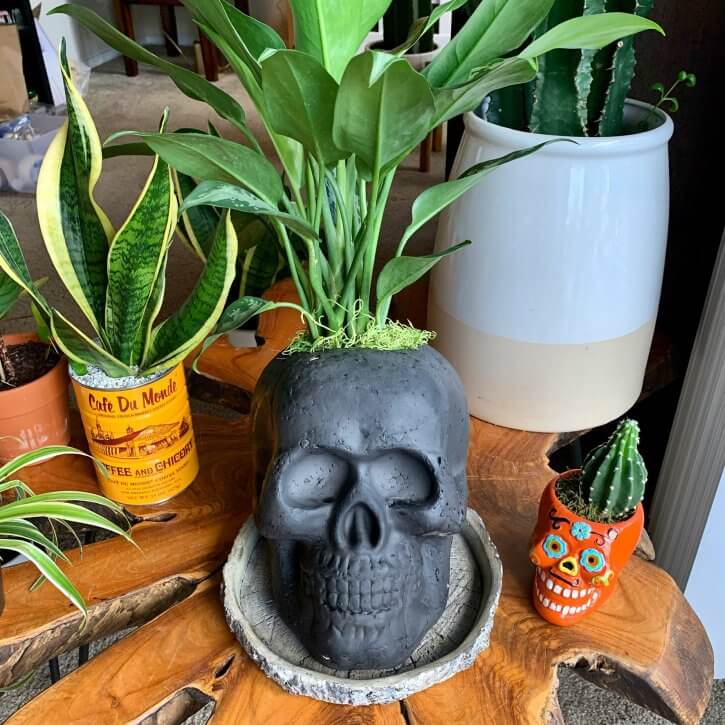 In addition to the vendor lineup, there are several donation booths, provided at no-cost for nonprofits and charities to table and raise awareness about their organizations. The groups in attendance this year are the National Youth Advocate Program, which provides resources and programs to children, families and foster parents, Sunday's Child, an LGBT+ nonprofit, FemmSouth, a podcast and feminist book club, and the 309 Punk Project, which documents the history of the thriving punk scene in Pensacola and recently published the book "A Punkhouse in the Deep South: The Oral History of 309."
For Catherine Boswell, owner of Jade Tree Succulents, the Punk Rock Flea Market is both the shortest market she sets up at all year and the busiest. Boswell has been running her business for four years and sets up every Saturday at Palafox Market. She describes her work as "green interior" as most of her planters are designed for interior home décor. While she is known for upcycling and creating planters out of everyday objects, she also creates unique planters and terrariums specifically for the Punk Rock Flea Market.
"I actually double my usual inventory for this market. I make a lot of skull head planters and cemetery terrariums with some spooky Halloween miniatures specifically for this market. In addition to those, I also have moss terrariums, fairy garden terrariums, disco ball planters and dinosaur toy succulent planters, which everyone loves," she said. "I just try to create unique items that you can't find anywhere else."
Just like Boswell's unique planters, Angi Jones, owner of Curious Revival, has been traveling to Pensacola from Mississippi each year since 2017 to set up at the Punk Rock Flea Market and sell her "cabinet of curiosities." Jones has always been a life-long thrifter and fascinated by all things creepy. She noticed at flea markets, estate sales and auctions that there were always a lot of broken, dusty baby dolls that never got purchased. She decided to combine her handpicked vintage finds with elements of assemblage art to revive these forgotten doll parts in a curious way.
"I am a psychiatric nurse with a master's degree in psychology, so I know all about brokenness and feeling unwanted. My business not only let me revive these forgotten objects but also kept me sane through an extremely difficult time in my life," Jones explained. "At other markets, I am the weird kid in the corner. People either think my stuff is cool, they may not like the art but dig my vintage pieces or they are completely scared of it! At the Pensacola Punk Rock Flea Market, I can fully be myself and let my freak flag fly. I usually make some of my edgier pieces for this market."
Whether you're looking to get into the spooky season spirit, trying to track down some one-of-a-kind art and décor pieces or want to hang out and meet some local punks, the Pensacola Punk Rock Flea Market has a little something for everyone. Mad Munchies food truck will be slinging vegan food and Mrs. Jones Cold Brew Coffee will be pumping out the caffeine at the event. To stay updated on new vendors, check out @pensacolapunkrockfleamarket on Instagram and Facebook.