By Hana Frenette
Quint Studer came to Pensacola in 1995 as an established voice in the world of health care. He accepted a job with Baptist Hospital as hospital administrator and by 2000, he'd started a consulting firm called Studer Group, along with his wife Rishy and one single employee.
Many Penascolians came to know Quint through his work at Studer Group and the company's expansion from Gulf Breeze into downtown Pensacola, while many more are familiar with him as a man about town—a celebrated public speaker, author, co-owner of the Blue Wahoos, chair of Sacred Heart Health Systems Inc., or simply the man who kickstarted the development of downtown Pensacola with no signs of slowing down.
Quint gave an exclusive interview to Business Climate about the rise of his career, his work in health care and where he imagines Pensacola in 10 years.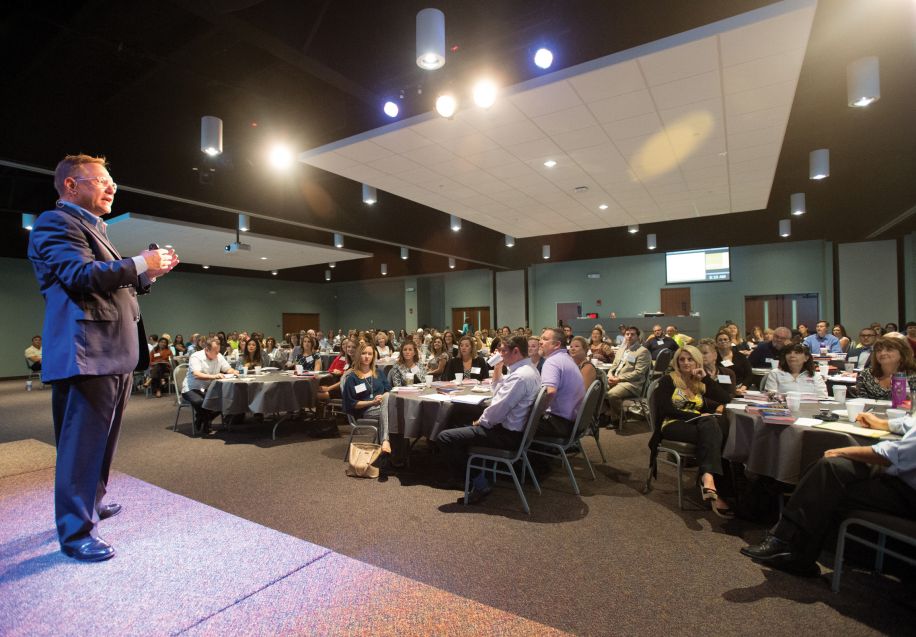 You studied at the University of Wisconsin-Whitewater and earned master's degree in special education. Why did you initially choose that field of study? What kind of work did you do once you graduated?
In high school, I played soccer, and my coach, coach King, was also a teacher for other classes. I liked this coach a lot and he would let me my leave study hall in order to help out as a student aid for his special education class, which people referred to back then as a class for the mentally retarded. It was a pretty progressive school system and I was excited to help out in his classroom. I'm not sure how much I helped the kids, but being in the room made me feel better.
Later, when I got to college, I was pretty unsure of what I wanted to do. I was an undecided major for my first two years. I didn't really know a lot of people who had college degrees—I could think of three people, two teachers I'd had and Coach King, so I said I wanted to be a teacher. Once I graduated, I was basically in the school district, working in the classroom with special needs kids for the first few years and then the last four to five years I was mainly helping creating programs that would help people with disabilities get into the work place. Once a person with special needs gets a job, it has a really special impact on their life. The Blue Wahoos do a really a great job of providing work for those with special needs.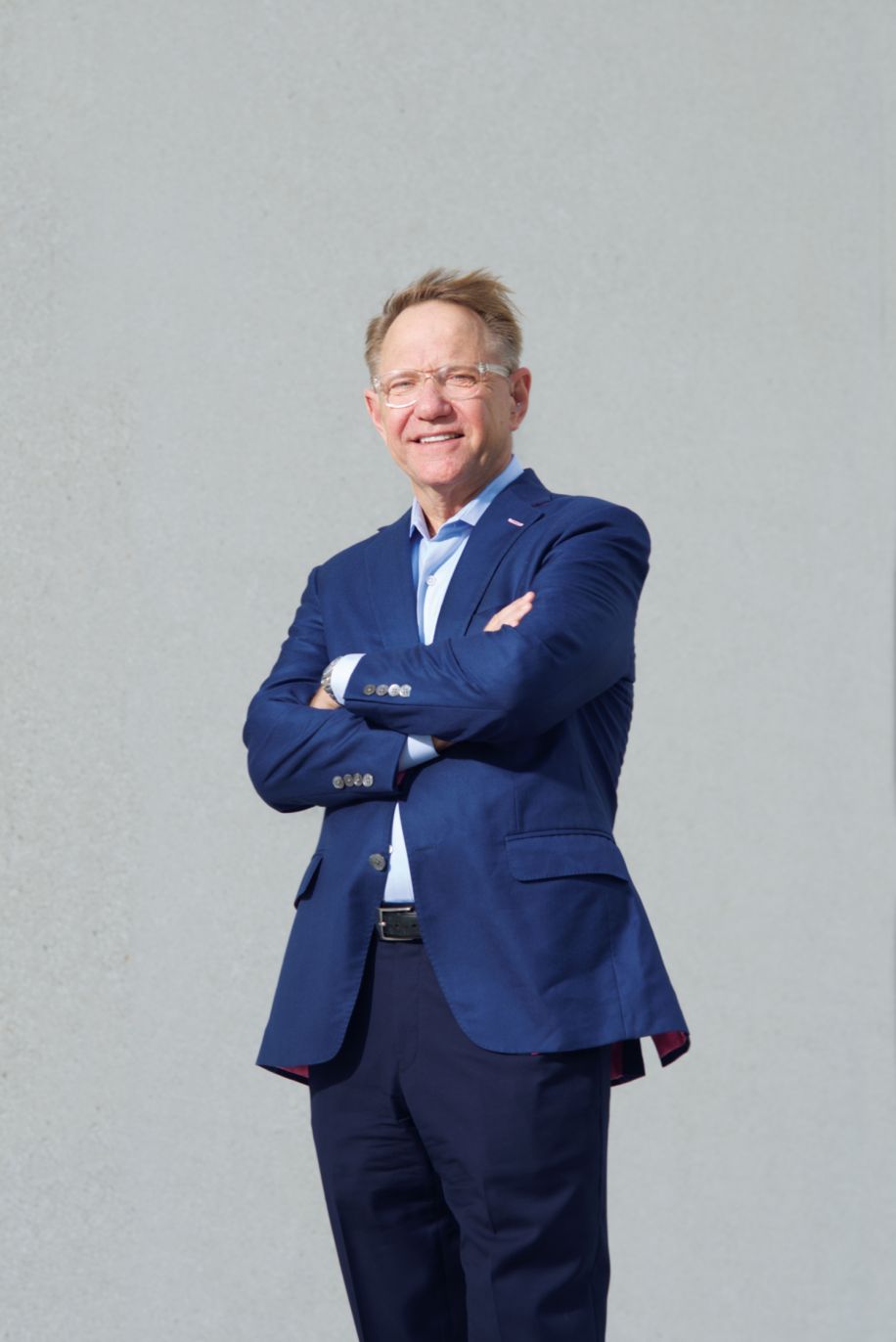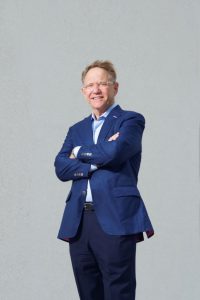 How did you make the switch to the healthcare industry?
It was purely accidental. Sometimes what looks like an obstacle becomes an opportunity. In 1982, I was still working in the education system and I had a moment of clarity. I realized my drinking was a real problem. I sought help and ironically, a couple years later, I became very active in the recovery world, which I still am today. At the time, one of the small drug and alcohol treatment facilities I'd attended meetings in was looking for a community relations person to work with treatment centers within the school district—their facilities offered treatments for both adults and children.
Part of the job during my three years there, was to meet with human resource directors and discuss what it's going to be like when a person returns to work or school and so on. I got to know a lot of human resource directors. The head of HR from Mercy Hospital in Janesville, Wisconsin called me and said they were looking to hire a Director of Marketing. I was selected for the job and over the next six to seven years, I became the Senior Vice President of business development, after starting in a marketing position. Life isn't about strait lines, sometimes you go up and down, and paths cross and circle back again. When I was at Mercy Hospital in Janesville, a fellow called up to recruit for a position at Holy Cross Hospital—they were looking for a Chief Operating Officer. We were living in Wisconsin, and Rishy said why don't you go down to Chicago and see what you think about the job. I met with a man named Mark Clement from Holy Cross and we just had great synergy. He offered me the job and Rishy and I left Wisconsin and moved to the south side of Chicago. When I got to Holy Cross, the hospital had no money and was in a tough neighborhood. About 33 percent of all babies born there were cocaine positive. What we figured out how to do there was to make a great place for people to work. Happier employees lead to greater patient satisfaction, which lead to greater success overall for the hospital.
Your work with Holy Cross and the success you achieved there lead you to Baptist Hospital in Pensacola. What did you think of that initial first visit to Pensacola and what was your plan for helping Baptist move forward?
Baptist Hospital in Pensacola was really trying to improve their patient satisfaction score and they'd read about the work we'd done at Holy Cross in Chicago. In 1995 Baptist had Executives come to Holy cross to benchmark us and then later in the year they had me come down again to give a lecture at the Crowne Plaza to their employees on raising patient satisfaction. By the next year, I returned to Pensacola and became the hospital administrator at Baptist.
There was a culture, shock. We were much more integrated, much more diverse in Chicago. I did not notice racism in Chicago like I did here—it was just a real culture shock.
When we got to Pensacola, we started doing the same things we had done in Chicago in order to improve results.
When did you found Studer Group and leave your role at Baptist Hospital?
I was 48 years old at the time and the idea of leaving a very secure job was pretty scary. I'd been reading "The Heart Aroused: Poetry and the Preservation of the Soul in Corporate America." The Healthcare Advisory Board had written a book about how to improve patient satisfaction and they picked two hospitals with significant results to do case studies on—Holy Cross in Chicago and Baptist Hospital in Pensacola Baptist. People started to say, gee what do these two hospitals have in common—it's the same guy who'd been at both. Other hospitals started to ask what they could do, asking if I could come to their hospital, and if I could come speak to their employees. The demands to travel and speak to other hospitals became very high, and I felt I couldn't help other hospitals and also give 100 percent to Baptist.
We started Studer Group in 2000—Rishy, myself and Sheila Martin. The three of us found a tiny 500 square foot office space that was part of the Gulf Breeze Methodist Church and we put our own office furniture in it. That's why I have such empathy for entrepreneurs—I know what it's like to write a personal check and not know what's going to happen down the line. I was so scared at the time— I was scared about leaving the good job at Baptist. We had a couple really great clients that helped us in the beginning. One of our clients frontloaded us some money and we were able to move into a larger office in Harbortown in Gulf Breeze, which worked out because Gulf Breeze Methodist Church needed their office space back. We bought suite 6 in Harbortown and I remember thinking we had so much space in that one suite. We'd eventually expand to more than half the suites in Harbortown.
Why did you decide to move Studer Group into downtown Pensacola?
In 2004, Tom Bonfield, the Pensacola City Manager at the time, came to see me and asked if we would consider moving the Studer Group offices into downtown. The city was looking to have more corporate headquarters in Pensacola, so we continued to talk about moving our offices and eventually decided on building the new offices near Maritime Park.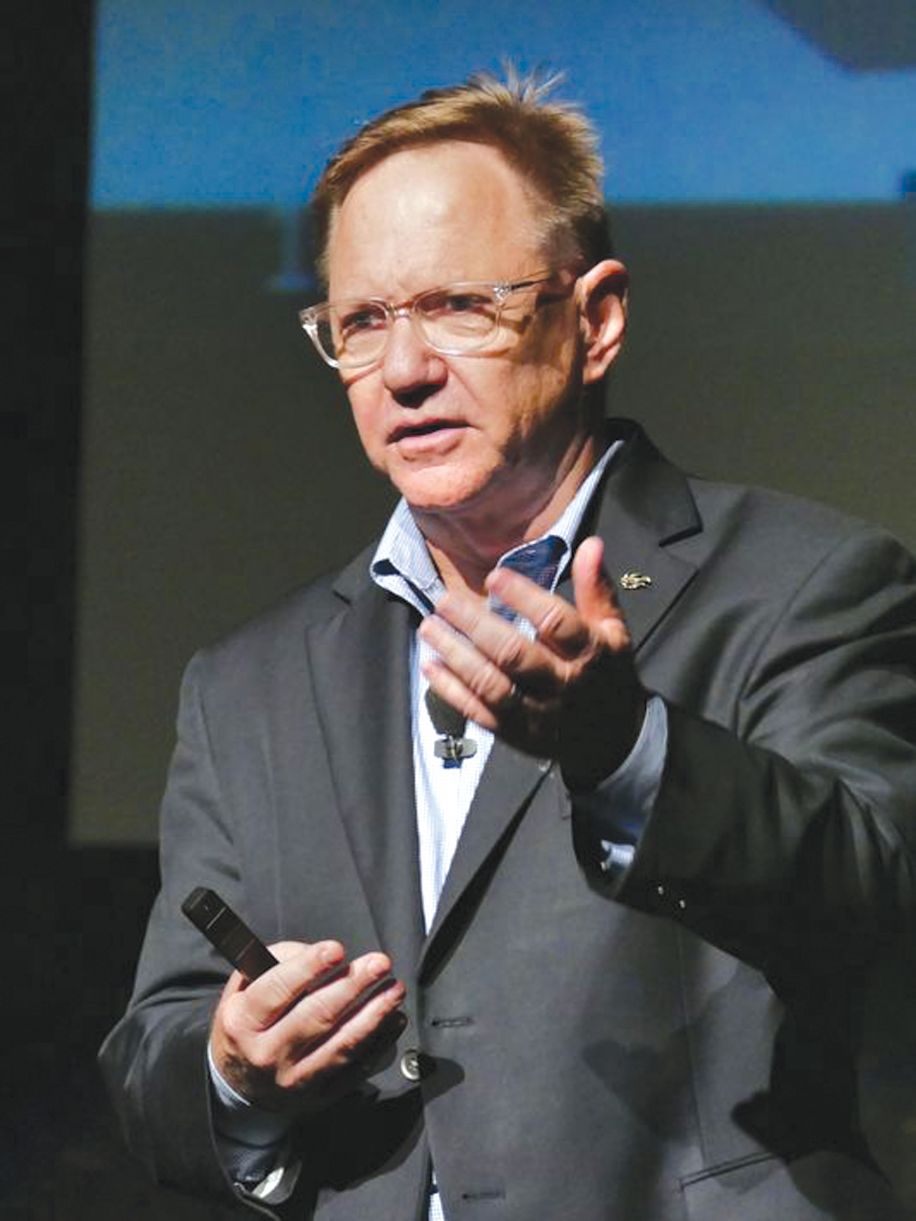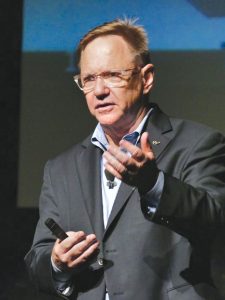 Many Pensacolians first became familiar with you and your work through Studer Group, and then later through your involvement with the community and your public speaking sessions, keynote series, and lectures. What do you enjoy about public speaking?
I think it got into teaching special education teenagers. They don't cut you any slack, they're not overly impressed, and you've got to keep them interested. I know that sort of helped hone my speaking skills. Then in the recovery world, through the 12-step programs, you have to share your experiences. That really taught me the power of storytelling, of really relating to people. You have to share your own vulnerability. It's a little crazy because I'm probably more comfortable on stage than I am in a one on one conversation.
The goal was never to be a great speaker, but to make peoples lives better. I just wanted to be the kind of person or speaker that made people want to be a better leader, employee, or doctor. I used to tell people that I've heard great motivational speakers, but if I don't do anything with that material, then what good is the lecture really doing me?
After 16 years, you sold Studer Group to Huron Consulting Group in 2015—was the decision to sell a hard one? How did you determine what would be best for you and the company?
In 2012, we took on an investor, JMI, a private equity firm. At that time, we wanted good succession planning. I was around 61 years old and thinking a lot about what's going to happen in the future with all this investment in downtown Pensacola, which takes a lot of money. I had a real appetite to create a vibrant downtown and was using Studer Group to get funds to keep investing in downtown. JMI made the decision to sell, and I announced I wanted to be full-time community volunteer.
Rishy and I gave never taken a salary, never charged anything to the businesses, and any profits we've ever taken out of the company, we put back into the community. I thought, you created great culture in hospitals; can you do that in community? It's not a solo job. I knew it would be hard, and I became interested in the idea after studying other communities— I thought, maybe we could have a huge impact in Pensacola.
 Shortly after that time, there were several plans and announcements about your development of a large mixed-use building on Jefferson Street known as Southtowne, which would offer over 200 affordable apartments. When and did you decide to make the jump to development and begin looking at economic/building opportunities in Pensacola?
The Maritime office building was the first building of new development for us in Pensacola. We had to sign a letter of intent for this 16 million downtown office building, which was our first big investment. Right around 2007, we bought the Rhodes building on Jefferson and Chase Streets, and then we ended up in Belmont Devilliers, looking at a building that reminded us of Chicago building. We couldn't even go inside because it was in bad shape—it was Gus's Record Shop, and we ended up buying that building and revitalized it. Around that time, we got really interested in helping small, particularly minority-owned businesses, project.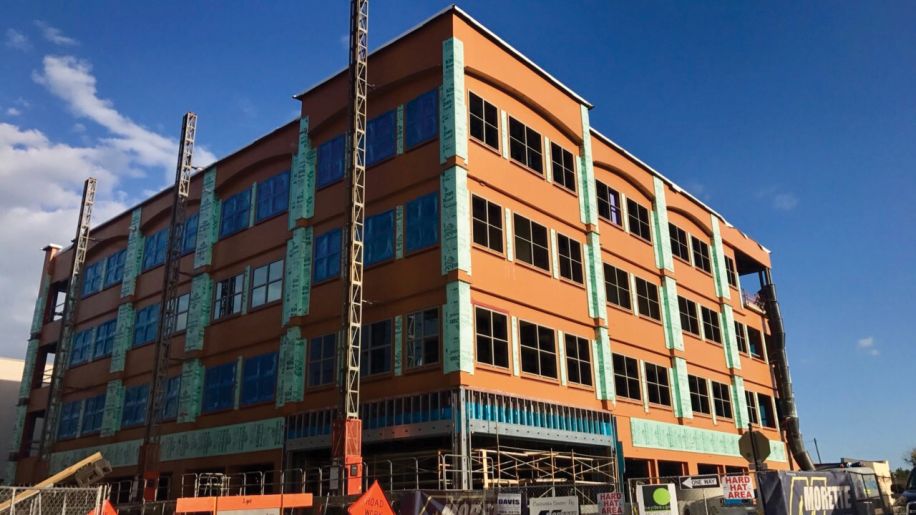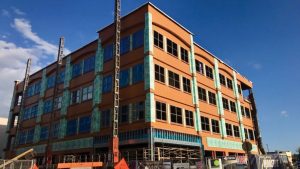 We found a minority chef, and helped him start a business, Five Sisters Café. The lease was paid in relation to the revenue he made. It's exiting to us—that was one of our first big rehabilitation projects. That sort of led to the corner of Palafox and Main Streets. We'd studied to a lot of downtown cities and one of the big missing things in downtown Pensacola, even after stadium, was a great intersection. Rishy bought a building on the west corner of Palafox and Main, which had been vacant forever, and put in an olive oil shop, coffee shop. We held the Pensacola Business Challenge and offered startup cash and decreased rent to a winning tenant, which turned out to be Carmen's lunch bar. Thirty two other people participated in the Pensacola Business Challenge—all these people had to come up with business plans who might not have been motivated to make one before.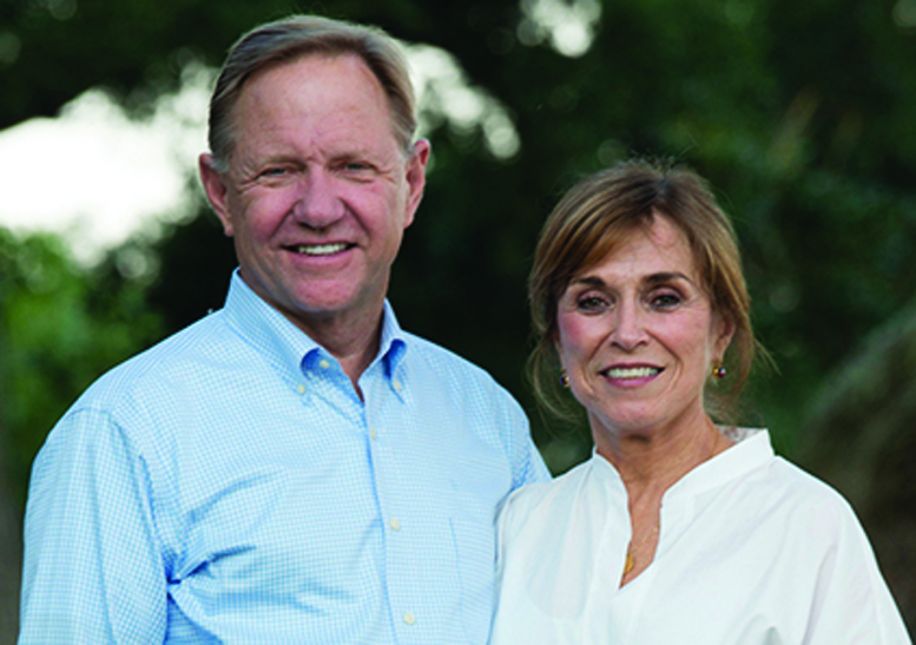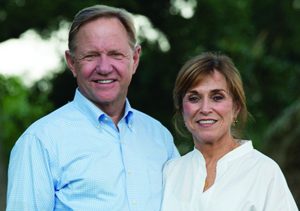 Rishy said, I don't want my customers looking at old vacant buildings, so we bought the Artisan building across the street from the Bodacious Shops. We bought Deviliers square, tried to put the new YMCA closer to the downtown core, already had the stadium going by then. We tried to get UWF downtown but that didn't make it through the hoops. Then we bought the old PNJ property, and we ended up planning for more downtown offices there.
Then we thought, we can't just have 10 condominiums downtown, that wont' bring enough residents downtown. We tried to bring in another building to the area but the rent wasn't enough for them to get a big return on investment, so we decided we better do it ourselves, and we started planning for Southtowne.
You've recently purchased the SunTrust building and are planning to utilize it as a mixed-use facility and office space— why did you choose the SunTrust building for this project? 
When I visited my youngest son in Chicago, I saw that some universities have put these buildings downtown—places where people can network, think and meet up, talk about challenges or plans for the future. We were going to build something like this next to the Pensacola Opera building—thought we'd have the YMCA for the body, and this building for the brain. We just couldn't make it work there. Andrew Rothfeder found the SunTrust building and suggested we do it there.
What we're trying to do is create an area that's walkable within downtown. You can walk to Palafox and Main, then head over to Jefferson and Indetendica, which is a great corner, go back up Palafox to the new Blount building, walk down Garden Street to Ever Man. Now, if you want, you'll be able to walk across the street to the SunTrust Building. We want to make it a vibrant place with a nice plaza where you can have festivals, pop up shops or other events. We're going to make the 9th floor an observatory floor that's open to the public.
What are your plans with the school district building on Garden Street?
Being only a 20 percent owner in school district property and with the land just being closed on, there are no immediate plans that I am aware of. Personally, I still feel we need more residential options for people and would love to see housing of some sort for that land use.
Did you ever imagine you'd become such a big part of the change, growth and development of the city?
No—heck no. I never thought about any of this. When I became a department manager, I thought—this is unbelievable. I never thought I'd be a director or the president of a hospital. I was trilled with that. If you just live a good life, everything else is fringe benefits. I tell people, we still don't consider ourselves land developers, we want to be community developers.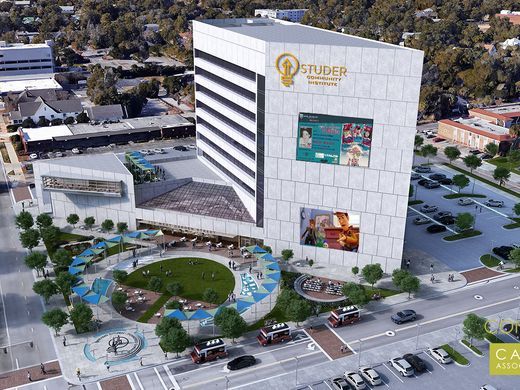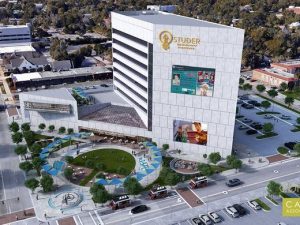 The Bodacious Brew Thru has a special early learning playground–tell me about the decision to include this on the property in a downtown location and if you have any plans for more of these special play areas.
With the focus of the Studer Community Institute on early brain development, we feel that space could be a good example of taking an outdoor space and creating a learning environment. We have identified 19 areas where early learning could be built into the neighborhoods.
As citizens and community members of Pensacola, what do you think each one of us can do to contribute to the overall quality and satisfaction of life here?
Don't be complacent. Even though we've made a lot of progress, and my gosh we've come a long way, we still have quite a ways to go. I think we need a code of ethics for our elected city officials, I cant imagine that our city wouldn't want one. We need to be strong advocates for our community. When I look back on the loss on the Center for Entrepreneurs, I think if the community would have gotten a little more riled up, we probably would have gotten it. We need to focus on education. I think about the fact that one third of our children going into kindergarten aren't prepared—this leads to a higher drop out rates. Children that drop out have a greater likelihood of ending up in jail. We can't just look at it from the perspective of "our kid does ok, it's ok." We have to look at it like every child is our child, and really advocate for good safety and good education.
Where do you think Pensacola's economic future is headed?
There's going to be $1.5 billion coming into the community from Triumph (a nonprofit in charge of disbursing the money for economic development projects in Escambia, Santa Rosa, Okaloosa, Walton, Bay, Gulf, Franklin and Wakulla counties.) We need to make smart decisions because we don't want people in 10-15 years thinking, what were they doing? As a community, we have to beef up our awareness. We have to do a better job of helping educate ourselves and knowing what's out there. We need to be as educated as we can on topics relating to our community. What I think makes Pensacola such a good story, and what's really remarkable is that most of this development has been done entirely will private dollars. The government has a lot of handcuffs—they can only do so much. The answer to those restrictions comes locally. We all need to be a little more engaged, and not declare victory just yet. We still need to raise wages, get better jobs, get more kids graduating through the school system, and have better safety in our city. It's nice to feel good about the wins, but we've got to keep moving forward with the next project. An Engaged community is the key to building a vibrant community—one neighborhood at a time.
What do you see Pensacola becoming in the next 10 years?
It all depends on decisions being made. We can no longer spend tax payer (public dollars) on infrastructure hoping private investment comes. We already have roads, pipes, and power lines in many neighborhoods. The focus must be on these areas where the public dollars have already been spent. We must also stop borrowing on future tax dollars to pay for stuff today. We are putting our children and grandchildren in a terrible spot. If we do it right, with a number of small steps in filling up vacant spaces were infrastructure already exists, here is where we will be: Ninety percent of children will enter kindergarten ready. It won't just be a 10-year impact; it will be a huge 20 year impact. Pensacola will be the national benchmark as a haven for small businesses. People from all over will travel to Pensacola to learn how to build children's brains and how to create the right environment for businesses to start and grow. We will have the most educated citizens in the world on what makes a smart decision and what not to do within a community, and CivicCon will be copied all over the country.