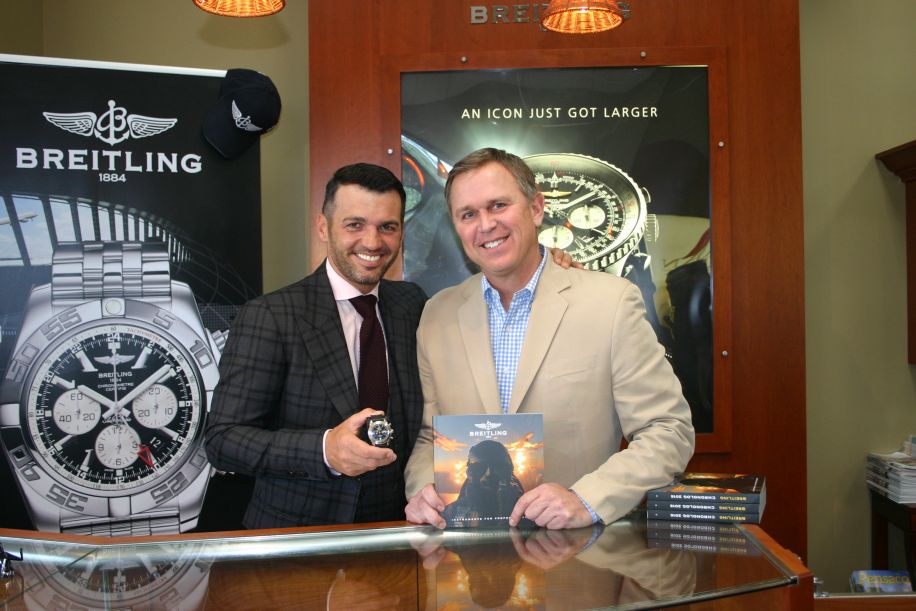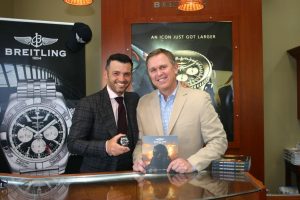 Life is a dance: just ask professional ballroom dancer, Tony Dovolani, who's been Dancing with the Stars since the show's second season kicked off in 2006.
For 11 years, Dovolani has visited Pensacola to support Covenant Hospice's annual Life's a Dance events organized by Pensacola's Fred Astaire Dance Studio.
"Pensacola has become a home away from home because of the relationships I've developed here," said Tony Dovolani. "The community is made by the people and I believe we all have to do our part. I want to applaud those in the community for stepping up in a big way to support such a great event and charity."
How does he show support? By working together with Barry Cole of Bere' Jewelers to create a special opportunity to raise funds for Covenant Hospice over the past five years.
How it works is like this: for a year, Dovolani sports a watch of his choice from Bere' Jewelers nearly everywhere he goes (even during his performances on Dancing with the Stars). At the end of each year, Dovolani removes the watch and donates it to the Life's a Dance raffle for Covenant Hospice in which the lucky winner gets to take home a signature watch worn by the star dancer for significantly less than what one might pay at retail value.
Today marks the end of the 12 month cycle, meaning the Breitling Superocean Heritage Chronographe 44 (with a retail value of $7,530) worn by Dovolani will be put up for raffle with tickets available now at $50 each. This year's goal is to raise $12,500 from the prize drawing raffle, a goal that can be met with your help. Tickets will be available online for 30 days.
You can look forward to the raffle drawing on July 22 at 2 pm in Bere' Jewelers.
Although Dovolani will not be at this year's raffle drawing to take a picture with the winner, he'll be there in spirit; he's sending a special autograph home with the raffle drawing winner.