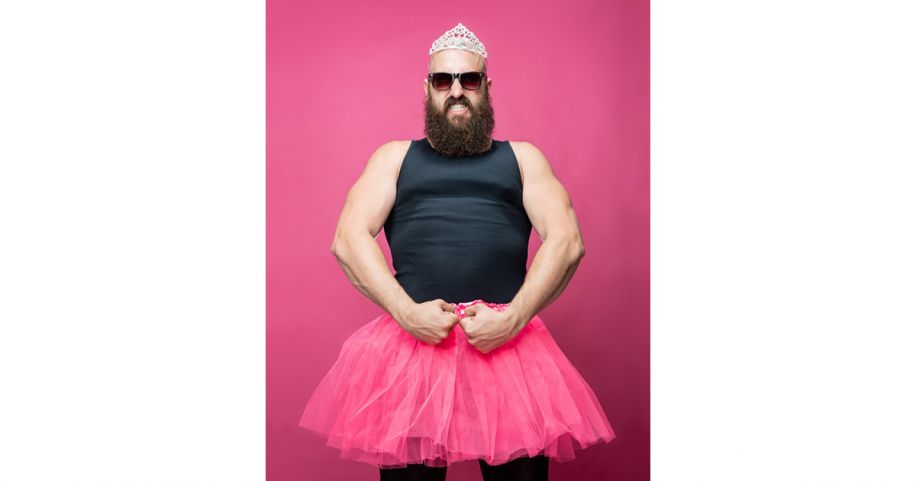 A spotlight, a stage, music, perhaps a little to drink, and, most importantly, a tutu. And of course, grown men wearing said tutu. This is not your average dinner and a show.
Ballet Pensacola has unveiled plans for their latest fundraiser, the Mr. Tutu Competition, to be held June 28 at Seville Quarter in Phineas Phogg's. Approximately twenty competitors will strut their stuff down a runway while wearing, you guessed it, a pink tutu. Guests can donate for their favorite competitor, one of which will be crowned the 2019 Mr. Tutu.
First born from a similar competition hosted in New Orleans called Mr. Legs, Ballet Pensacola's Board President Michael Ellis said this new event was inspired by a need to do something a little unusual to match the style of the organization. While the event will be considerably less risqué than the New Orleans style, Ellis hopes Mr. Tutu will become a staple evening out for supporters of the ballet, or people who just like to have a little fun.
"We've been trying to come up with different ideas for fundraising from your traditional galas," he said. "The art that our artistic director displays in his ballets, of course we have the more traditional ballets in The Nutcracker and, this year, we had Cinderella, but we have more avant-garde ballets like A Nightmare Before Christmas, Divas, We will Rock You, that appeal to a non-traditional ballet audience, utilizing the traditional ballet methods but also more of a cheeky atmosphere so to speak."
The funds raised from donations to the competitors will go to Ballet Pensacola, a nonprofit that serves as Pensacola's only residential professional ballet company. The organization serves around 300 students a year and maintains a company of 40 dancers from all around the world.
Considerably different from the typical fundraisers many of the other arts organizations in Pensacola present, the event will offer a completely unique experience to people who expect something a little more traditional from the increasingly non-traditional ballet. While a lot of people who participate in arts events in the city are largely the same for every organization, Ballet Pensacola has seen an influx of younger people interested in their shows and events.
"We've identified a significantly younger audience, so we are trying an alternative fundraising mechanism that is more in tune with that younger audience. Not the sit-down, five-course dinner, we want it to be entertaining. And what's more entertaining than grown men walking around in a tutu?"
Competitors will be given a stage to walk down to the music of their choice, fashion show style, wearing the costume of their choice to go along with their tutus. Guests can donate to their favorite competitor via texts in the style of reality shows like So You Think You Can Dance and American Idol. The top five competitors with the highest donations will go before a panel of judges to answer some questions and the judges will decide who will win the crown of Mr. Tutu.
Guests of the Mr. Tutu competition can look forward to seeing Bill Warren of the Naval Aviation and Training Command from NAS Pensacola, Mitchell Goldstein from Gulf Power, Dustin Fosness, the new CFO of West Florida Hospital and Dr. Peter Smith from Pensacola Physical Medicine and Medical Spa to name a few donning tutus for the cause. The twenty or so competitors will be announced by the ballet prior to the competition. Those interested can find short biographies of each competitor on the Pensacola Ballet website. When choosing competitors, it was important for the ballet to include a large range of community and business leaders to reflect the diverse audience of the ballet.
"We're trying to have a diverse population," Ellis said. "We try to do that with all the different fundraisers we do have. We don't want to try to focus on this one select group, we want to try to broaden our scope so that we can engage as much of the community as we can."
Ellis said they are hoping to raise about $20,000 from the competition, with an expectation of 300 guests to cheer on their favorite tutu-wearing competitor. For him, the competition marks a great opportunity to expand the ballet's audience and show they are not afraid to be a little different from the other art centers in the city.
"The highlight for me is raising money for the ballet," he said. "But there's also the excitement of a brand-new event unlike any other event that I've seen an arts organization do."
Tickets are $40 to see the show and can be purchased at the door or online at www.balletpensacola.org.