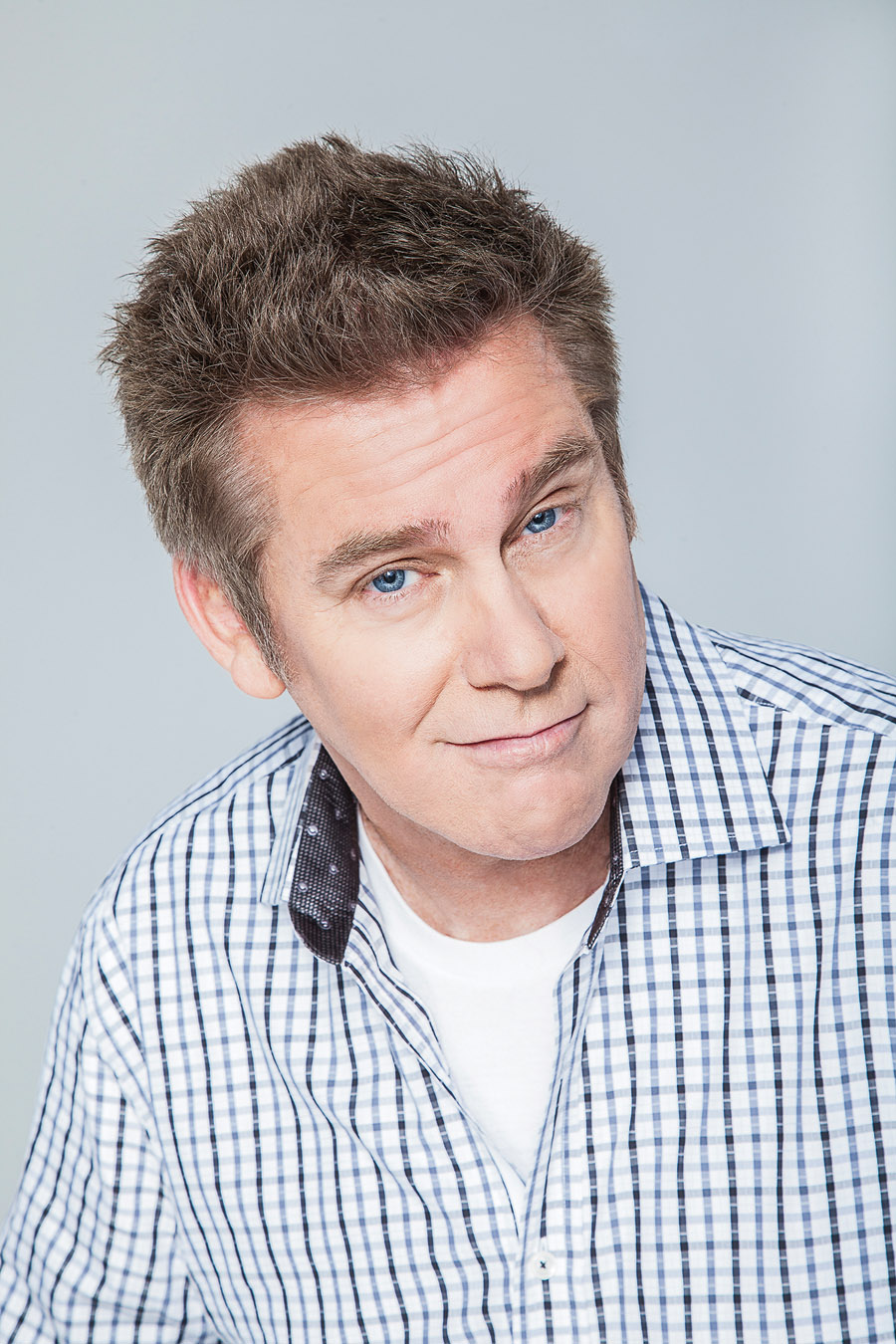 One of the country's most prolific and quotable comedians, Brian Regan comes to the Saenger Theatre on April 22 at 8 pm. He chats with Downtown Crowd about keeping it fresh, finding the awkward in everyday life, and discovering new ways to reinvent the game over 30 years later.
Tell me about the decision to live broadcast your comedy special last year, something that had never been done before on Comedy Central.
Well, we approached Comedy Central about it and they were very open to it from the beginning. I'm not sure why they never did it before. It's a challenging thing to take on, both as a comedian and as a network. You have to prepare for almost everything going wrong, and then of course all the funny stuff we prepared for never did actually go wrong. I'm very happy about that.
It was different for me, because when I was on that stage, I knew it was live. It's a very intense experience, getting prepared for it, while it's happening. Being on Letterman and Fallon is similar, but it's only 4 ½ minutes, so you're concentrating on every word and minute. Well, stretch that out to an hour and you're a nervous wreck. All the while, you're working and trying to make it look natural. You want to look like you're winging it and having fun, but you're so in your head. I think I slept for 24 hours straight after that because I was just so exhausted.
How has comedy changed since the early 80s when you started?
Well, the only comedy clubs that I knew about back then were in LA and New York. Comedy clubs as a place where people could go to see it hadn't happened yet. I was going to school in Ohio at the time, and went home to Miami on Spring Break or something. I saw an ad in the Herald ad for Comic Strip Comedy Club in Ft Lauderdale. To this day, that's like the most important newspaper I ever picked up. I realized immediately what an amazing opportunity this was. A tank of gas was all I needed to realize my dream. About 2 ½ years after that, comedy became a thing. I guess I was good enough to go out on the road. I just happened to catch the perfect wave of opportunity.
What is the ideal joke-telling platform for you – edited television, a club, a big theater?
The live experience is something many comedians love. But a lot of people use stand-up to get on a TV show and then leave it behind. I see it as an end-game. You know, I love standing back stage, hearing the murmur of the crowd. I'm so fortunate.
There's of course similarities in both types of environments, club and stage. The difference in the theater is all seats are facing the stage. At a club, the tables are not facing the stage. It's a little more circus-like, people are eating nachos, there's a blender going off in the back, waitresses are walking around. You're trying to draw as much focus as you can, and learning how to do that is what makes you good. If you can't master that, you shouldn't be in stand-up.
How have you changed over the years?
I've evolved. There are times when my comedy evolves naturally. Some of the growth is more gradual. You learn something new every time you get on stage. I just add those bits of knowledge to my routine.
It would drive me crazy to do it the same night after night. I need to alter it, so I tape every show and I'm always looking to make things better. I mean, every bit within an hour is at different stages of development. Some bits are ones that are tried and true, other bits are brand new, and with some I have a general idea that I'm just throwing out there. The only way to get new material is to experiment.
I think what's unique about your comedy is your inflection and voice augmentation and ability to find the awkward in everyday life – but what do you think is unique about your comedy?
I don't paint myself in a corner. I write away from corners. There was a time when people said I crouched and crawled and did a lot of physical comedy. Well, fine. I'll show them me standing up. I want the audience to see a more balanced perspective.