Chad Henderson made his name acquiring and developing properties across the nation. Now, he's turned his sights back home.
Henderson, a Pensacola native, unveiled ambitious plans in May to transform a two-block section of downtown Pensacola into an upscale entertainment district featuring shops, restaurants, residences and a hotel with rooftop bar.
Taking inspiration from Pensacola's historic streetscape, Henderson is calling the project the East Garden District. He's hoping to grow the area into an urban living community similar to The Gulch in Nashville.
The East Garden District is bounded by Palafox, Chase, Tarragona and Garden streets and spans Jefferson Street. Over the years, Henderson has acquired most of the property in both blocks.
The project will see the former Reynold's Music House building at the corner of Jefferson and Garden streets converted into a destination restaurant, a three-story mixed use building added to Jefferson Street, new shops and restaurants along Garden Street and, a 100-plus-room hotel on Chase Street.
Henderson estimates the project will cost about $50 million.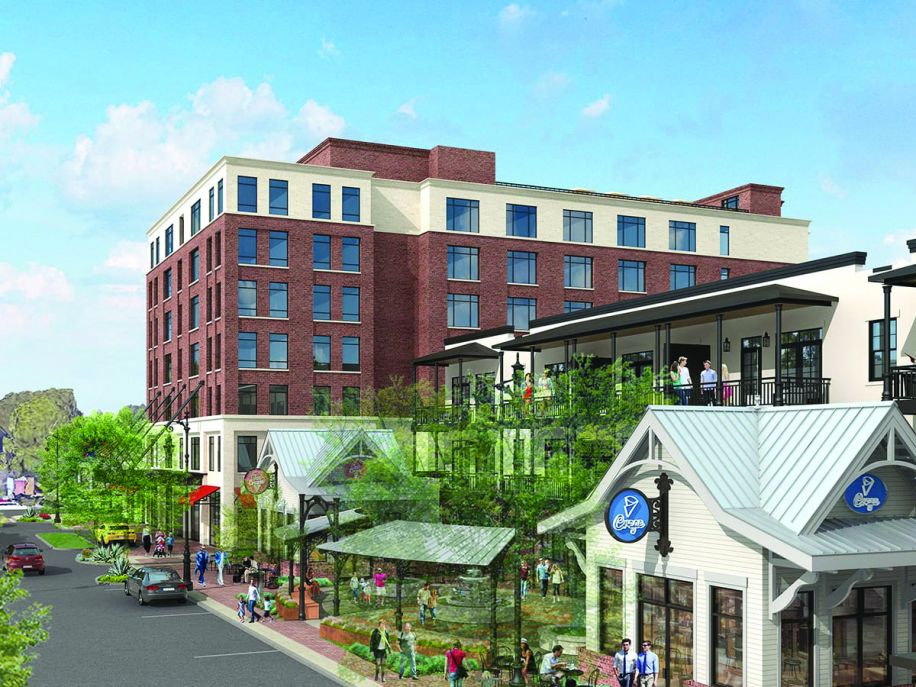 "We are focused on having a mix of uses that compliment one another and create a distinct with a sense of place," said Henderson. "It's important for us to reactivate the Garden Street retail corridor around Perfect Plain. I thought there was a big opportunity to create a destination restaurant that would serve as a gateway to the East Garden District."
Henderson began acquiring the properties that will comprise the East Garden District before conceiving the idea for the project.
As his healthcare real estate company, Catalyst HRE, was growing by leaps and bounds, Henderson purchased the Rhodes Building at 41 N. Jefferson St. from Quint Studer in 2015. Not long after, Henderson bought the 2 South Palafox Building next door. In the last 18 months, Henderson has purchased the Reynold's Music House building as well the former Irby Engineering and Razor's Edge Fitness buildings.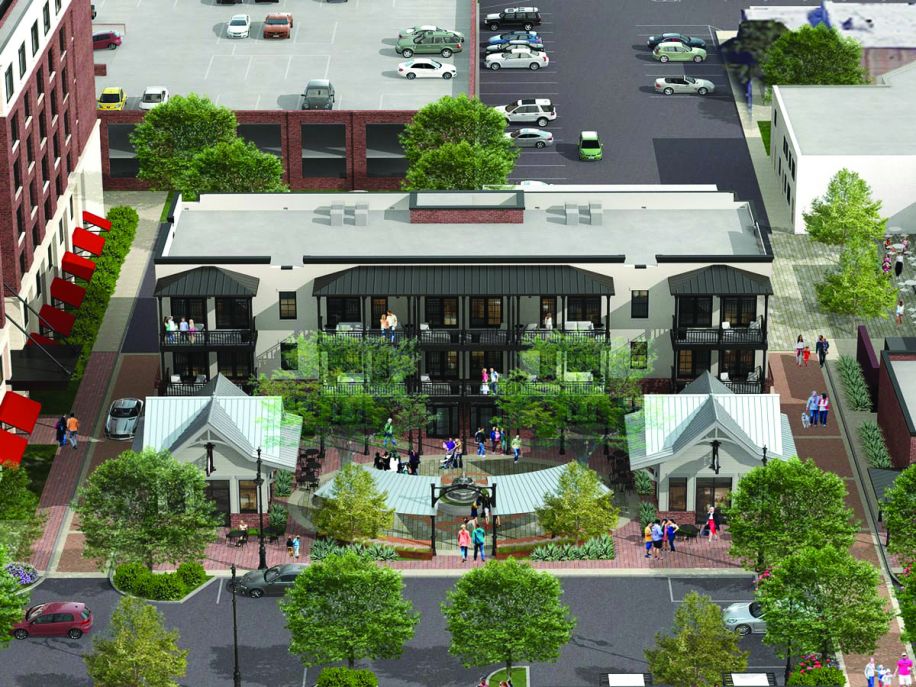 "At that point I thought it was a really unique opportunity to create a district, so not to redevelop around one building but more about the opportunity to redevelop the whole block and turn it into a district," he said.
Henderson said redevelopment of the buildings on Garden Street will commence immediately, but that the hotel and mixed-use building are still in the design phase.
"We're looking to move this forward very quickly," he said.
Henderson's plan calls for a "road diet" for Jefferson street to create wider sidewalks, a pedestrian crosswalk and greenscaping similar to that on Intendencia Street between Southtowne and the YMCA.
"We think this ties in really nicely with what we're all trying to do to create a more walkable, livable city," said Henderson.
Making changes to Jefferson Street will require cooperation from City Hall, and Pensacola Mayor Grover Robinson said he's exited to support the project. Robinson said he'd like to see the above ground power lines in the district moved underground.
"We've met with him and obviously the challenges and the details of what's being discussed and what we can do will have to be worked out, but from a preliminary standpoint it's great to see another block happening and the revitalization of that area," said Robinson. "That's a block on Garden that still has above-ground electrical and we'd love to get those underground."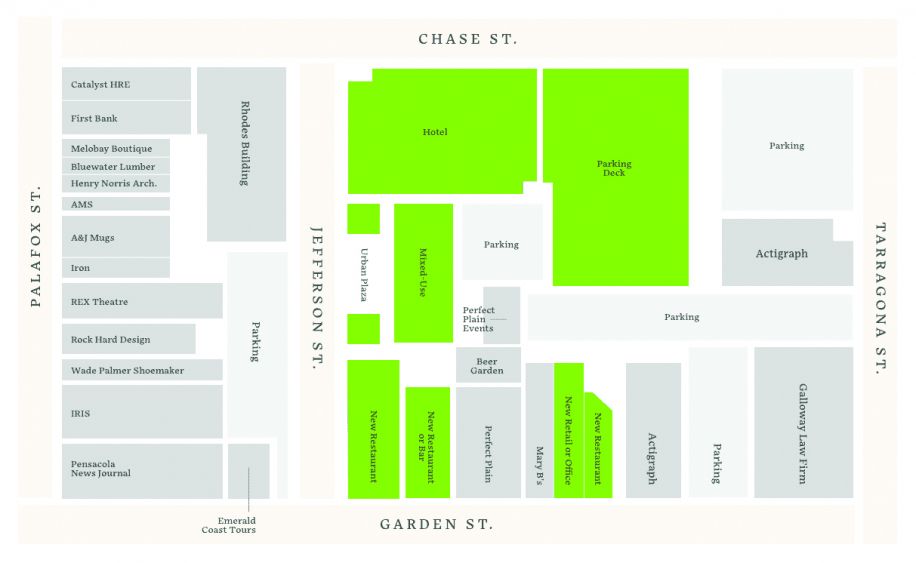 Henderson said he hopes the East Garden District will help spread the renaissance of downtown Pensacola beyond Palafox Street. Pulling foot traffic away from Palafox has proven to be challenge. One business that has succeeded is Perfect Plain Brewery on Garden Street. With plans for an outdoor beer garden and dedicated event space coming within the year, Perfect Plain will be central to the East Garden District. The brewery's owners said they're excited to see Henderson's vision come to life.
"We want to be nothing but supportive and helpful for the East Garden District," said Perfect Plain co-owner D.C. Reeves. "I think our goal as a company has always been to active the location we are in. We went into a block that, even to this day, there are businesses here, but it's not bars and restaurants. It's architecture firms and attorneys offices, which are great, but in terms of foot traffic and trying to bring that vibrancy off of Palafox, we've always kind of hoped for that and I think what Chad is proposing to do would exponentially increase and fit that goal."