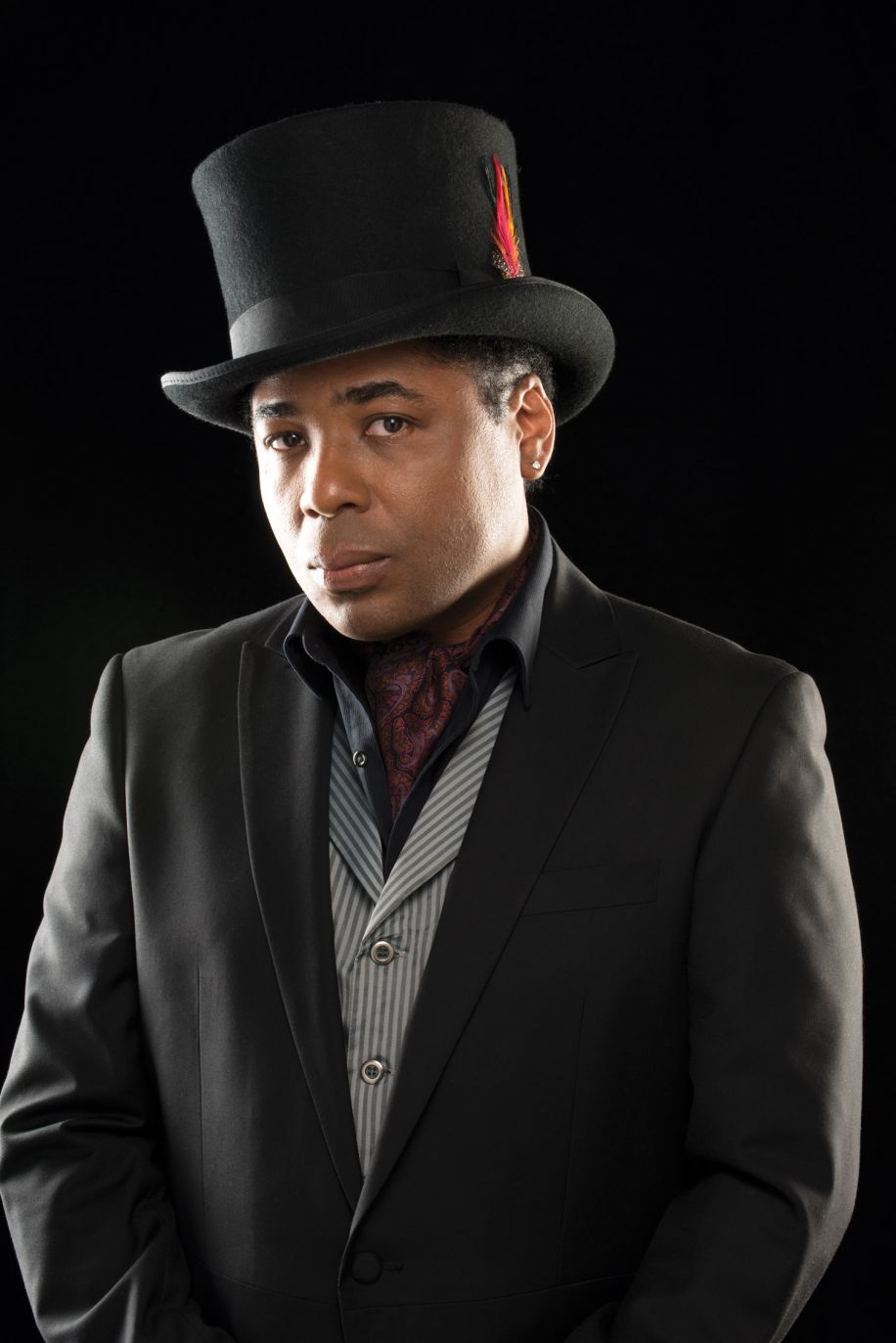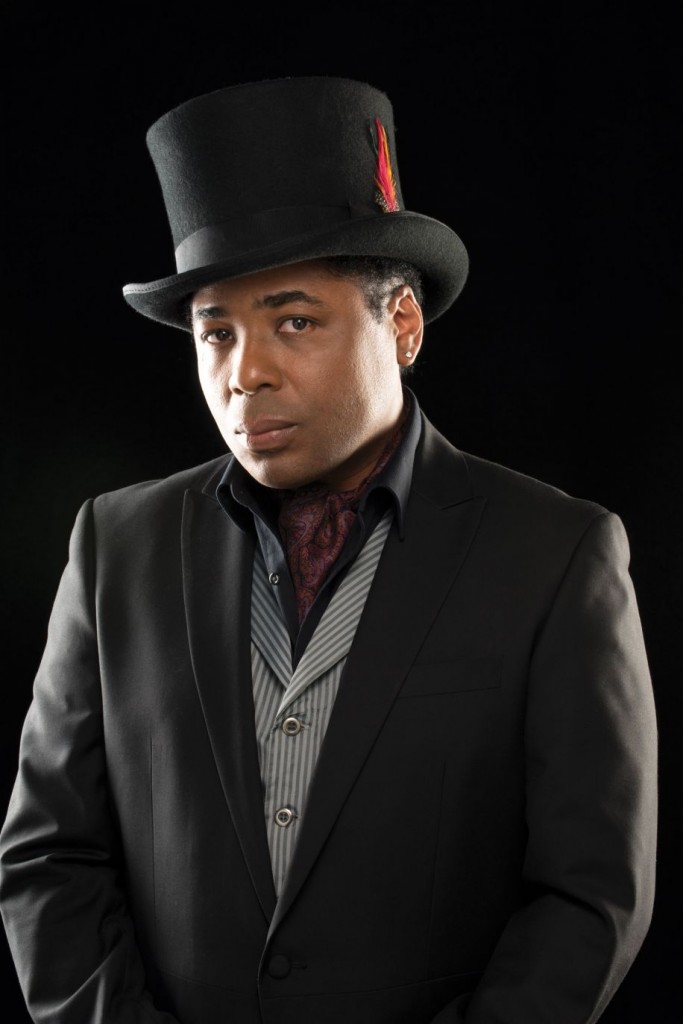 Chris Thomas King, known as CTK or the King of 21st Century Blues, is a Louisiana-based blues musician and actor who gained recognition for his roles in O Brother, Where Art Thou? and Ray. He has sold over 10 million records in the US and his music has won "Album of the Year" at the Grammy and Country Music awards. Don't miss CTK, who will be joining the Downtown Crowd at Vinyl Music Hall with bass player Danny Insante and drummer Jeff Mills, at the Christmas Show on Dec. 12.
What was it like to be the son of legendary blues musician, "Rockin'" Tabby Thomas?
I was steeped in the culture of blues because of my dad. I probably wouldn't be playing music today if my dad had not opened Tabby's Blue Box, his blues club or juke joint, when I was still a young teenager in 1979. However, once I did forge a career playing the guitar and performing the blues early on in my formative years, it was a little frustrating to be known as Tabby's son. It took awhile to find a way out of his shadow.
Tabby's Blue Box in Baton Rouge attracted blues lovers from around the world. Were there any performers you saw there who influenced your music?
I played there every weekend for about ten years straight. My influences were all of the older Louisiana blues musicians who played together and hung out often at the Blue Box, which was really like the blues "social club" of Louisiana. There was Silas Hogan, Vance "Guitar" Kelly, Moses "Whispering" Smith, and Henry Gray. Gray was a huge influence of mine; he's a piano man who's still making the piano do what it do.
When did you become interested in music?
I had access to instruments at a very young age; we had B3 organs and guitars, basically all the band instruments would be stored at our home for when the players rehearsed. The first instrument I was introduced to was the trumpet when I was around 8 years old. My uncle, who was a player for the Southern University Marching Band, taught me how to play and read music for it. Later I experimented with different instruments like the drums and piano, but guitar ended up being the instrument that felt very comfortable. I slept with it, and it became an extension of me at a very young age.
When did you start performing professionally?
By the time I was 12 I was a professional musician; professional in the sense that people started paying me to perform. But I was taken out on gigs with older musicians as early as nine-years-old. Those experiences gave me a unique perspective on the blues and its culture that I think very few people in America have; it's that unique perspective I bring to my recordings, albums and songwriting rather than someone who's coming at it from an academic point of view.
What literature on the blues sticks out in your mind right now?
When I started reading about blues in literature, I was shocked because it was nothing like my experiences and nothing like what happened during the 25 years my family ran a juke joint. I can tell you a lot of the literature on the blues shouldn't be taken too seriously. However, there's a book by MaryBeth Hamilton called In Search of the Blues and hers is one of the first books that really focused on how interlopers, or outsiders, romanticized the myth around blues music and its culture. Her book is important because it calls into question the idea that blues is somehow connected to slavery and that it originated in Mississippi. What I tell people is the blues came from Louisiana and it has nothing to do with slavery or work songs.
You've played in several documentaries and movies. What led you to acting?
I was looking into scoring movies but not necessarily getting in front of the camera. Long story short, an acting director contacted my manager after hearing my interviews on NPR in Philadelphia and asked if I would do a screen test. Once I did O Brother, Where Art Thou? and it became a huge success, that led to other opportunities. From there it was a natural progression to Ray and portraying another blues musician, Lowell Fulson. Acting is a beautiful experience, but it doesn't give the same reward, not the same immediacy, as you get when you're performing music for a live audience.
Anything in the works now that you'd like to mention?
I've been working on a new album for two years that I wanted to get out by Christmas, but it should be out next year. It's taking so long because it's not something I put together lightly. I've been writing a book, which should see the light of day sometime next year, too. It's a memoir that's also going to argue the history of jazz and blues is too steeped in outdated, 19th-century Victorian thinking. I've gained a lot of respect for writers because it's not an easy process. I also have two movies in the works; I'll be playing the lead character in a film about a blues musician, and I'll be doing scoring for a supernatural movie.
What can we expect at your Christmas show here on Dec. 12?
The audience will get the quintessential CTK experience. I'd say don't expect a bunch of Christmas tunes. We have some new songs we'll play along with all the old favorites.
You've frequented Pensacola often. Are you excited to return to the stage at Vinyl Music Hall?
I've been playing at Vinyl at least two times a year for the past four or five years. It's one of the places the band and I look forward to coming back to because the audience is so used to hearing a diverse selection of music. The audience knows all the musical language, so I don't lose them if I do a little rap tune, get a little country, or crank up my amplifier and rock out.
Why the blues?
Many people have this preconceived notion about what blues music is supposed to be. After an upbeat show, I've gotten reviews that say I didn't play the blues music properly because it was too joyous. The whole blues message gets lost in translation, because many expect it to be "depressing" music. In Louisiana, blues is really a French term used to describe music that is bawdy, risqué, or it pushes the envelope. Blues was subversive music that protested against Victorian prudishness, and today it continues to transform people's ideas about what's proper and what's not. So there's a rich culture and history of the blues that I want to represent to help overcome the distortion of what blues is and where it comes from.