New Pop-up Vintage Shop Coming to Downtown Pensacola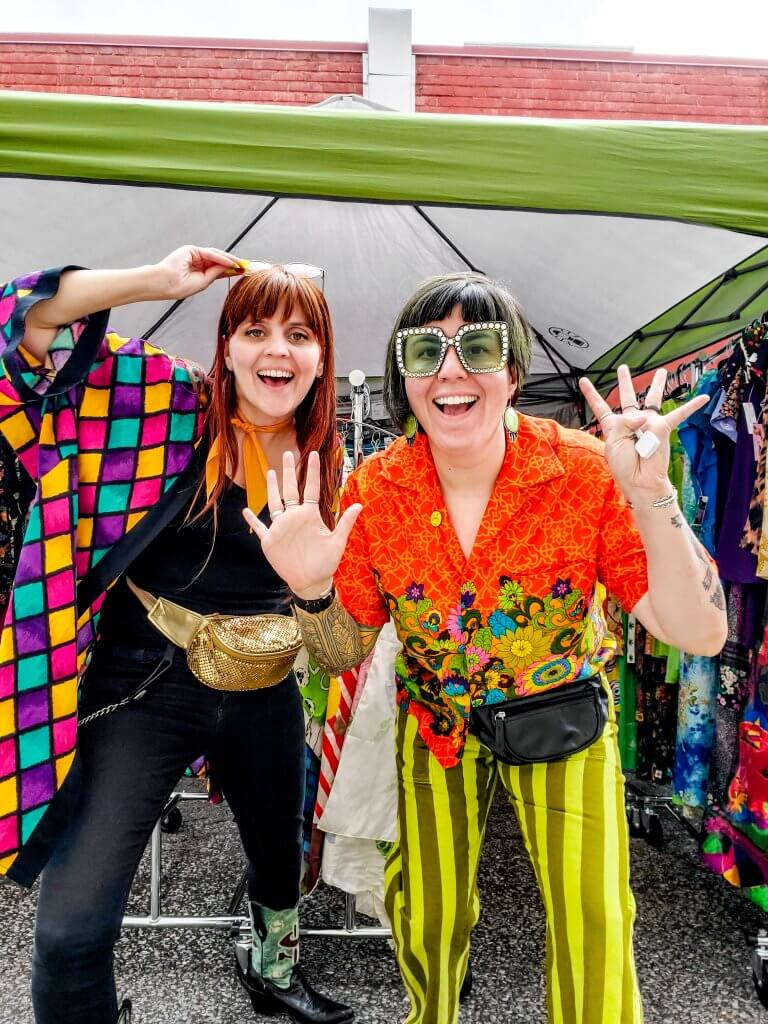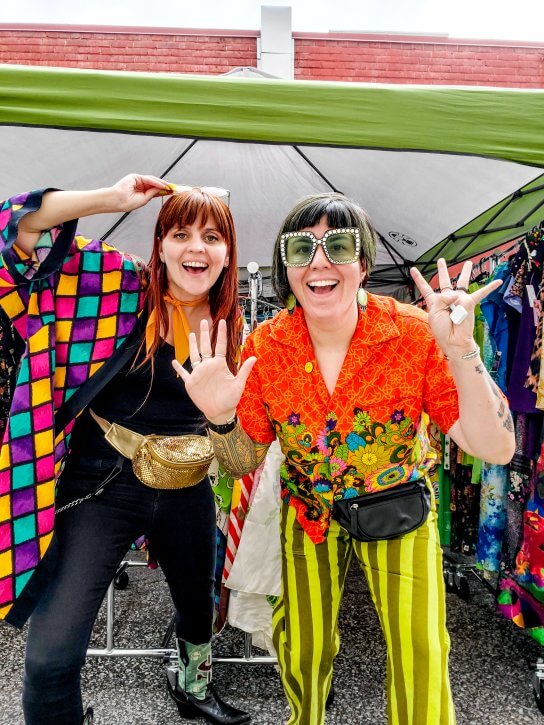 Two popular Pensacola vintage sellers are teaming up to form a new vintage shop–Rocket to Saturn Vintage. Vanna Smith, owner of Saturn Collection Vintage, and Valorie Taylor, owner of Rocket Anyway Vintage, are taking both their businesses and their friendship to a new level by opening up a pop-up shop, fittingly named Rocket to Saturn Vintage, for the downtown crowd.
Smith and Taylor are longtime fans of vintage and have years of experience curating and selling vintage clothing, accessories, and homeware. "I grew up visiting Years Ago-Go Vintage in West Pensacola in the 90s and began reselling vintage clothing in 2000 on eBay," Smith explained. "I opened a booth at Miles Antique Mall and gave my shop the name it has now in 2017."
Though not a Pensacola native, Taylor has been selling vintage around town since her move many years ago. "I moved to Pensacola six years ago. I have been reselling on Etsy since 2010 and had 2 vintage booths in Rhode Island, so I opened a few booths in Pensacola."
In recent times, the two have become known throughout the Pensacola community for selling beautiful and bright clothing at vintage popups and markets throughout the city. Both Saturn Collection and Rocket Anyway Vintage also have booths in Bo's Local Finds on N 9th Avenue.
In an attempt to grab the attention of the downtown crowd, the duo decided to team up and try out a pop-up shop at One Palafox Place. Smith and Taylor feel that the location is the perfect spot to try out a pop-up shop.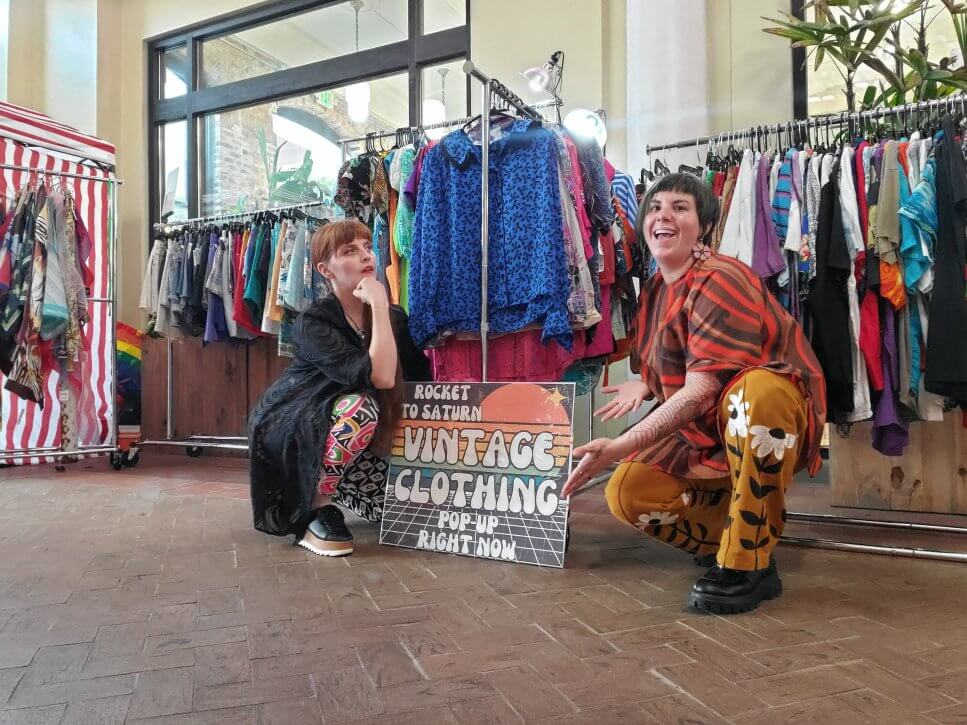 "While the space is petite, it could not be in a better location. We are so excited to be part of the ecosystem of One Palafox Place and downtown Pensacola," Smith said. "We had been looking for a permanent location to possibly open our own standalone shop for nearly six months. We happened to see that the unit at One Palafox Place was for lease while Valorie was vending at a market hosted by The Nest General Store. Valorie asked for the opportunity of a short-term lease over the summer and they agreed to give it a try with Rocket to Saturn!"
Taylor added that the two are "so grateful that One Palafox Place is giving us this opportunity."
Collaborating on this new pop-up shop is not the first time that the duo has worked together, though. From September 2022 to March of this year, Smith and Taylor ran Velocity Market, an outdoor vintage and art market held on the third Saturday of the month outside of Bo's Local Finds. The pair's success with this market and
their shared goals prompted them with the idea of teaming up to create something new; thus, Rocket to Saturn Vintage was born.
"Vanna and I work together so well during events and hosting Velocity Market, so it makes total sense to open a shop together," Taylor said.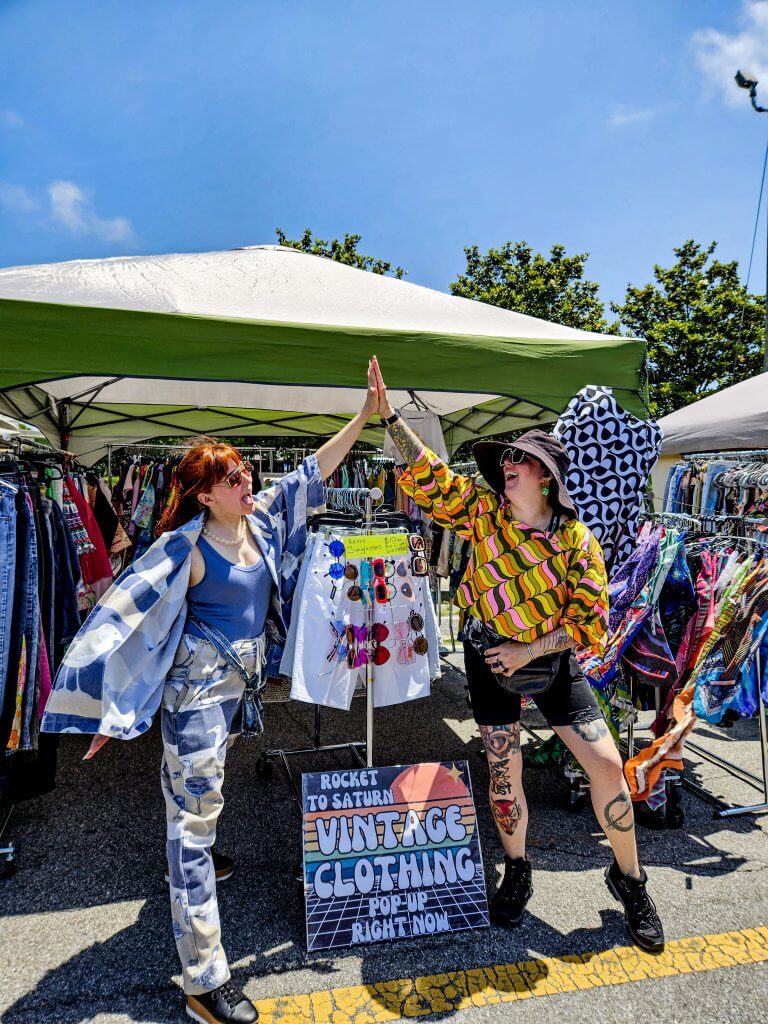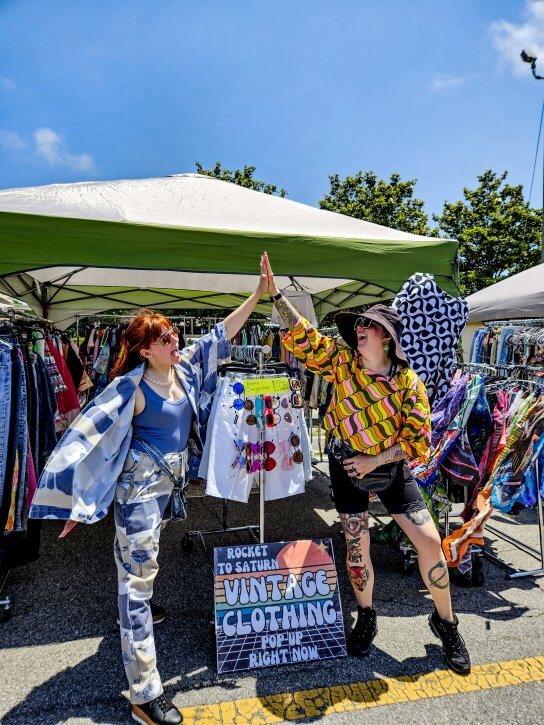 "We share the same goals; to save preloved clothing from the landfill while giving Pensacola's funky people the opportunity to wear something unique that can't be found at the mall," Smith added.
Rocket to Saturn Vintage will host its grand opening on June 3. The pop-up shop will be located at 11 Palafox Place, Suite F inside the breezeway next to The Nest. The shop will be open Tuesday through Sunday from 11 am to 7 pm, with potential changes to accommodate for holidays and events. Rocket to Saturn Vintage will be open in this downtown location until at least August 31. If the shop does well, Rocket to Saturn Vintage may become a more permanent member of the downtown community.
In addition to their new pop-up shop, the duo will still be running all of their other vintage ventures. Taylor's Rocket Anyway booth at Oooodles Antiques and her booths at Bo's Local Finds will still be open and updated regularly with fresh vintage pieces. Smith's booth at Bo's Local Finds will also be maintained as usual, as well as both of the pair's Etsy shops. They also have plans to bring back Velocity Market in the fall.
To stay up to date with Rocket Anyway Vintage, check out @rocketanywayvintage on Instagram, and to stay updated with Saturn Collection Vintage, visit @saturncollection on Instagram. For grand opening details and updates on the duo's pop-up shop, follow @rocket.to.saturn. vintage on Instagram.