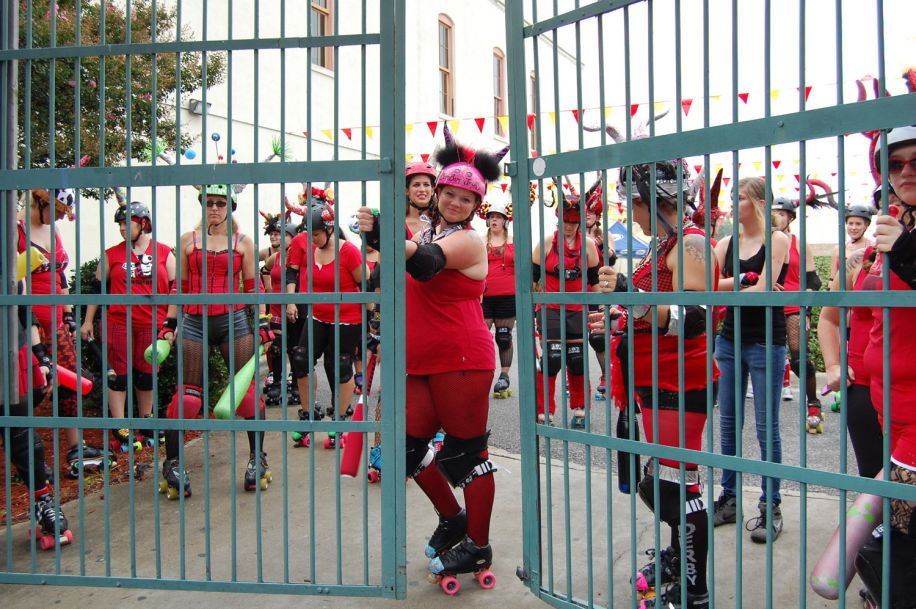 Pensacola's Spanish heritage is celebrated often throughout the year in the festivities like those of Galvez Day or during Fiesta of Five Flags events. There's one event that takes the culture of Spain and adds a few unique twists for a weekend of excitement at Seville Quarter July 16-18. Food, music, festivals and Ernest Hemingway will blend together for the fifth annual Fiesta de San Fermin and Running of the Bulls.     
The first event of the weekend will tantalize the palates of foodies throughout Pensacola. Seville will host a Spanish inspired wine pairing dinner prepared by executive chef Brandon Melton. On Friday, July 17, the chupinazo, or opening ceremony will coincide with Gallery Night. Food, drinks and entertainment will follow the Spanish theme and a procession will be held in honor of the event.
For many, the main event is on the morning of Saturday, July 18, when the Running of the Bulls takes place right in the streets of Downtown. Hordes of runners will gather to willingly be pursued by a charging herd of angry bulls. Of course, actual bulls would be unwieldy and messy for this quirky event, so runners will be chased by the only slightly less dangerous ladies of the Pensacola Roller Gurlz and other regional derby teams. This unique twist is modeled after a New Orleans version of the event.
Runners can prepare by getting together an outfit consisting of white shirt and white shorts or pants, with a dash of red in a neck kerchief or waist tie. The derby girls that will chase them will be warming up their wiffle bats and affixing creatively styled horns to their helmets. Runners can also come in costume and prizes will be given out for best dressed runners individually and for groups.
Runners should enter at their own risk. Bulls will be easily overtaking them with adept roller skating prowess and  gleefully beating them as they roll through the streets. They're also known to engage in sneaky tactics like hiding out for surprise attacks on unsuspecting participants.
At 10 am on Saturday morning, the first cannon will sound, signaling the runners to start the run. The next cannon will alert the fleeing masses that the bulls are on the chase, and the final cannon blasts will signify that everyone has returned form the street chase and the after party has officially kicked off, and live music, food and drinks will be available to participants and spectators.
From a fine dining dinner to a wild run through the streets of Downtown, this festival and its Spanish flair will delight young and old alike! For registration and more information visit sevillequarter.com.