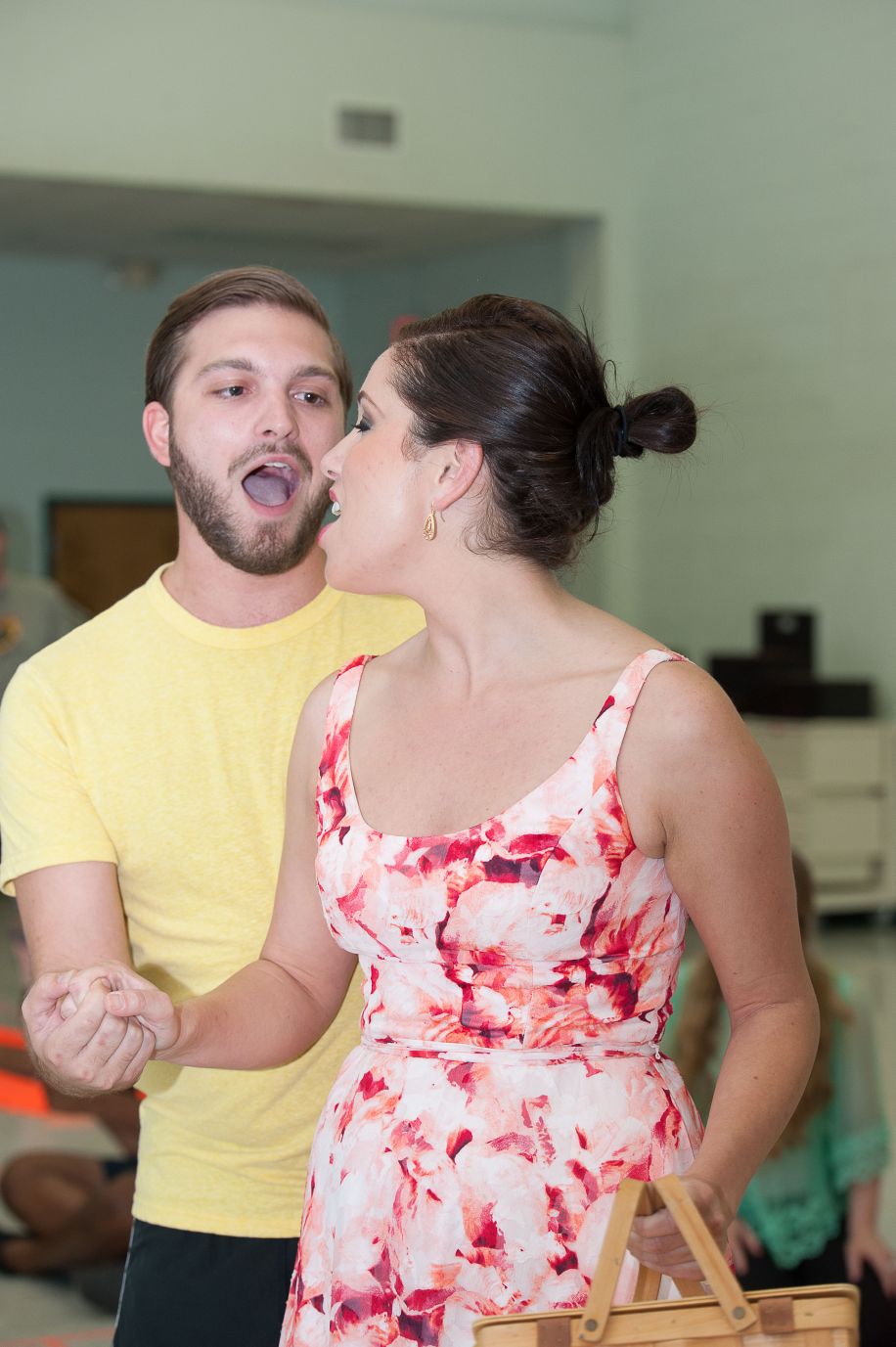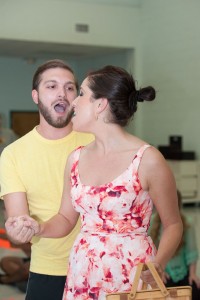 A scrawny, unimpressive-looking man sits stern-faced watching the horizon with determined, hawk-like eyes. He sits behind a rudimentary contraption, an invention never before heard of, about to embark on a mile-long excursion across Hammondsport, New York. An audience has gathered to witness the feat; excitement bubbles through the air in ripples of anticipation and awe. No one has ever seen a plane fly before. It is a challenge fit only for the most daring and ambitious. For Glenn Curtiss, flying would prove to be his life-long passion, one that would land him a permanent place in Naval Aviation History as the "Father of Flight."
The dramatic tale of Glenn Curtiss in Seaplane will take center stage at the Saenger Theatre for the second time since its initial production on Aug. 28, 29, and 30. The updated version of the show will feature modifications in stage presentation, music, and of course, the glitz and glamour of Broadway stars, adding fame to the growing list of the musical's accomplishments. Those working on the show are also incorporating the community with the hope of ensuring repeat performances in Pensacola's future.
Written in the 1990s by Jack and Carolyn Fleming with the musical score composed by Allen Pote, Seaplane is a family-friendly musical that makes learning aviation history fun for everyone. With a cast of nearly 50 people ranging from small children to those 18 and older, and a total run-time of two hours, Seaplane was inspired by naval planes and Glenn Curtiss's life story. Jack and Carolyn Fleming created the play as a recollection of his greatest accomplishment, the NC-4 Seaplane, the first plane to cross the Atlantic Ocean.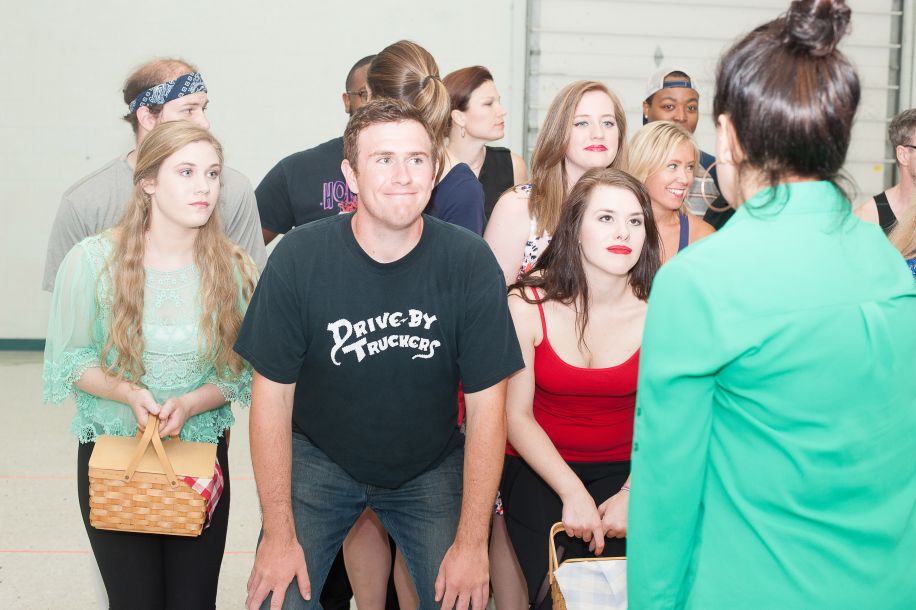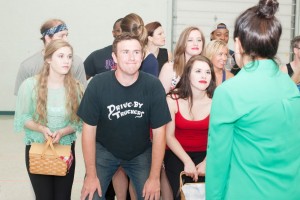 "Flying is a metaphor for any ambitious goal," said playwright Jack Fleming, "whether it be achieving peace, curing a disease, or any other age-old quest that most people believed could not be done."
In the early 1900s, people widely believed that man would never conquer the sky. However, Glenn Curtiss, the main character of the play, was about to prove them all wrong. The musical begins with the invention of June Bug, the seaplane Curtiss flew in front of his Hammondsport audience on July 4, 1908. It continues on through his aspirations to create the NC-4 seaplane, telling a tale of the ingenuity, perseverance, courage and ambition of early aviation pioneers. Joining his endeavors is Jack Towers, the pilot who will fly the NC-4, and Katie Stephens, who must watch the final flight without knowing whether her love will succeed or fail in his venture.
"I think it's a classic story," said director Emily Mixon, a former member of the original Seaplane cast. "It's a classic love story also about a man's ambition to make a mark on history and do something great that no other person has done. Those two themes are so present for today's world. They are timeless concepts."
It was this dramatic and moving story and the colorful characters of the early days that inspired the Flemings to create this powerful musical. They were caught up in the excitement that was generated by the 75th anniversary of naval aviation in 1986 and the more they read about the history and discussed it with Allen Pote, who was the director of music at First United Methodist Church, and his wife Susan, the more they all realized that the story was something that could have a huge impact on the Pensacola community.
"For the community this is very important," said producer Lauren Isenhour. "We're trying to get as much community involvement in the show as possible. We want the community to get behind learning about Pensacola Naval Aviation history and we're looking to make it an annual production."
    Several different members of the community are already helping to make Seaplanethe best it can be, such as Great Southern Restaurants, who is creating a Seaplane specialty cocktail for the month of August, the Downtown Improvement Board, who is allowing the Seaplane cast to perform at Gallery Night's Artel Gallery with a meet n' greet afterwards, and cast member Chuck Wagner will perform the National Anthem at one of the up coming Blue Wahoo's games.
    "The show starts at 8 o'clock, which gives people time to have a nice dinner before they come and it's in summertime so it'll still be light out," said musical composer Allen Pote. "I think it'll be a great evening for people. We hope to get a lot of tourists here, too, since it's the last weekend before Labor Day and usually that brings a pretty good crowd. It's Pensacola history done in a very entertaining way."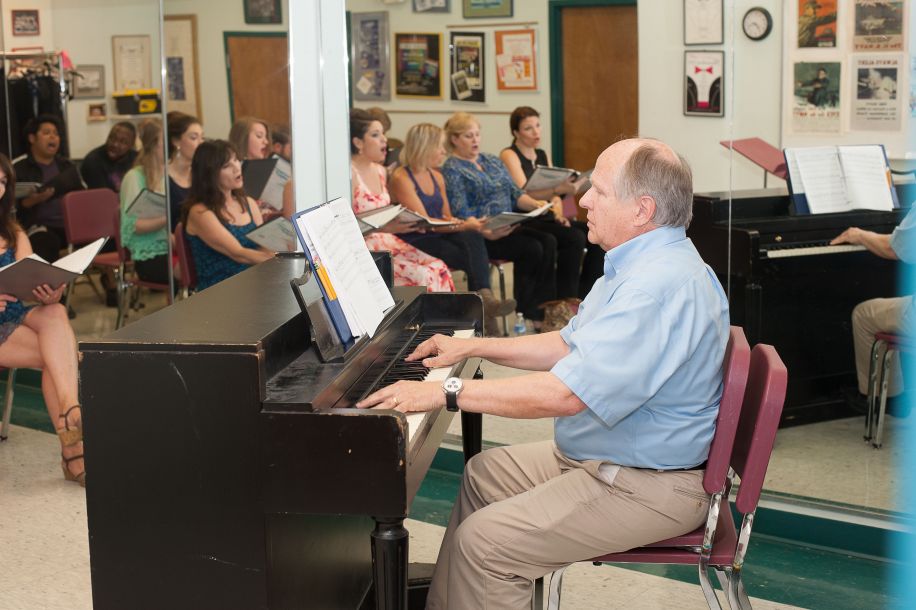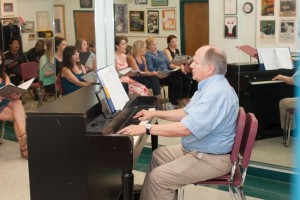 When Seaplane was first dreamt-up, no one involved ever thought that a home-grown musical could reach such spectacular new heights. The level of growth the musical would obtain over the years and the new and exciting modifications that would be added to make the overall performance is now a one-of-a-kind experience that will make Pensacola natives proud.
"We know these Broadway actors will bring a lot to the table.  We have Emily Padgett, who has played Sandy in Grease and the lead ingénue in Rock of Ages. Ryan Silverman was in Crybaby and he kind of has that debonair feel," said Mixon. "Just knowing their background I knew that they would be perfect for these two classic roles. In addition, we've got David Gaschen, who's playing Glenn Curtiss. David did 1,500 performances of Phantom of the Opera. I think that coupled with our local talent Chuck Wagner, who plays Alexander Graham Bell, my vision will come off and really tell the story."
But with big-time fame comes new challenges for those designing the musical and for those rehearsing before their arrival.
"With Broadway actors you don't have the luxury of having them here six weeks," said Pote. "But the caliber of actors that they are, you can count on them that they'll come in very professional, knowing their parts and their songs and so on. A two week window will probably work. It's just a little hard on us during the summer to work with understudies because we have to put the musical on its feet and you have to do the blocking for everything with those who are standing in. But it's going to be exciting when they get here."
Akin to the fame, the creators, director, and producers have also made changes to the music, updated the characters and brought in high-tech gadgets to make the show audibly and visually thrilling.
"It's been a really neat process because we've done what is called song-spotting," said Mixon. "About a year ago we began looking at the musical and met about it a lot and decided that things might move faster or be more appealing to an audience today if this song or that song were faster or moved, so without giving anything away, we did that and I think it's still a process. It's all very exciting to be constantly workshopping, but it's also very challenging."
"Changing the songs around was one thing, but we also strengthened some of the characters, of course, in collaboration with the Flemings," said Mixon. We wanted to maintain authenticity while still giving today's audience something exciting to look at. It'll also be visually compelling—for our scenic elements we are using three 2,600 high lumen definition projectors, which will project backdrops and imagery and video on a poly-silk material, which is something different for audiences because it'll give them that high-moving, fast-pace element within the show. We're upping the anticipation with technical elements as well as the story itself."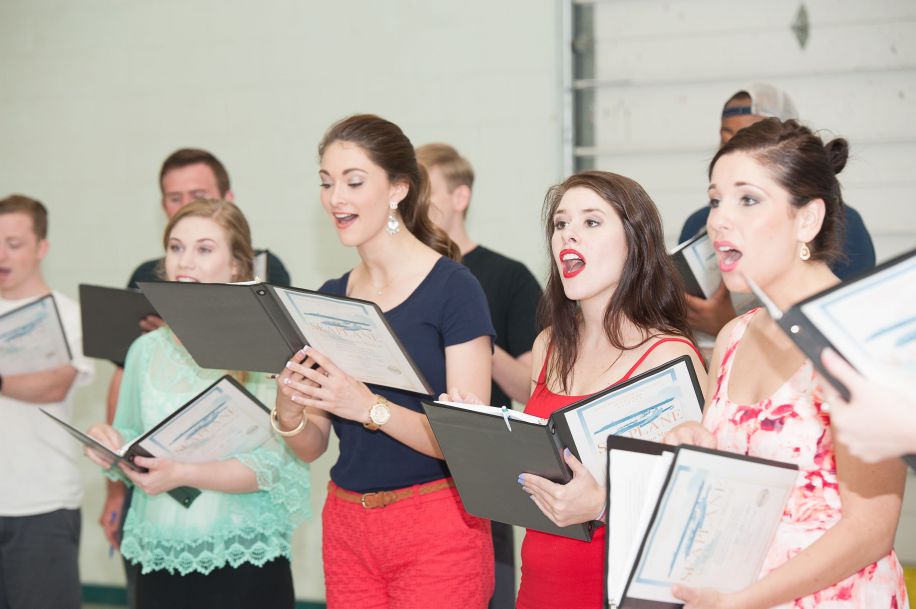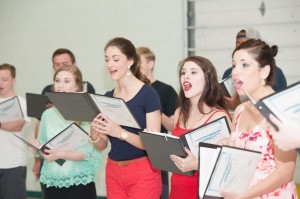 Even more important than the new improvements is the connection the musical will have with the audience, both emotionally and because the music itself is so catchy. One of the Fleming's favorite musical scenes is of Lena (Glenn Curtiss' wife), Katie (Jack Towers' girlfriend) and Lulu singing in ensemble about what they want in a man in a song titled "I Want to be Somebody." One of the lyrics from the song goes, "I want him to be excited about me and my dreams too, not just flying. What about me?" It's a chord that is sure to strike a familiar note with many in the audience.
"For me it is 'A Fools Way of Living,' said Carolyn Fleming, "because this expresses coming to terms with reality—that a person can't chase another's dream if it isn't shared."
Luckily, Seaplane is a dream shared by many, and with less than a month away from the opening performance, lots of work is still being done to get everything ready for when the Broadway stars arrive on Aug. 17. From there the production will move full-swing into rehearsals with the leads and tech week, making sure that everything from the background set, the music, the cast and even their community partners are ready for what is sure to be a heart-stirring, adventurous musical.