By Heidi Travis
Seville Quarter, the Gulf Coast's premier entertainment and dining complex is turning 50 and that means 10 days of celebration from August 11–21.
On August 16, 1967 Bob Snow—talented trumpeter, Dixieland band-leader, ex-navy pilot and jack of all trades—embraced his entrepreneurial spirit and bought the old Pensacola Cigar and Tobacco Company warehouse on Government Street and transformed it into a thriving Dixieland club that came to be known as Rosie O'Grady's Good Time Emporium. Snow built off of Rosie's success over the years, and with the help of Wilmer Mitchell, turned Seville Quarter into the entertainment and dining mecca that it is today. The rest is history.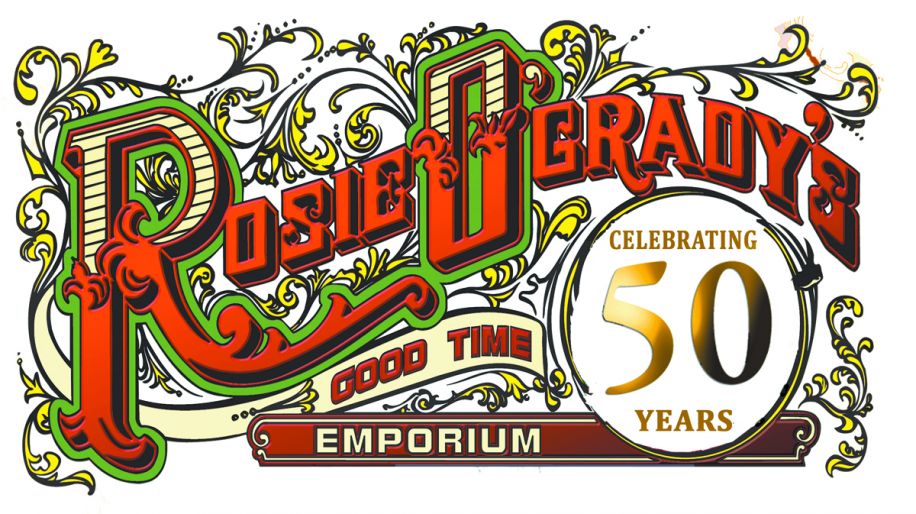 But what is the secret to Seville's success? How have they managed to stay on top for the last 50 years?
"I definitely credit that to the locals in Pensacola feeling Seville Quarter is their home. The locals have gotten us through hard times and great times and they feel safe and secure here at Seville Quarter," says Buck Mitchell, who is in charge of special events and marketing at Seville Quarter. "We also put out a great product. We have the best music on the Gulf Coast. We are the Gulf Coast entertainment destination since 1967. It's not easy, but we have a wonderful staff. Some of them have been with us for over 30 years," Mitchell says.
The Mitchell family took over operations at Seville Quarter in 1988 and they've been going strong since. To them, Seville is more than a smart business venture though – it's a legacy.
"We just try to keep what Bob built looking good and keep our local customers happy and hope that they enjoy the entertainment that we're putting out," Mitchell says.
All of that hard work has paid off, too. Seville Quarter has been recognized multiple times by Nightclub and Bar Magazine as being among the top 100 nightclubs in America. Seville has also received stellar reviews from Frommer's Travel Guides, Independent News, and Rukus. It seems like the Good Time Gang – the Seville employees – definitely keep the good times coming!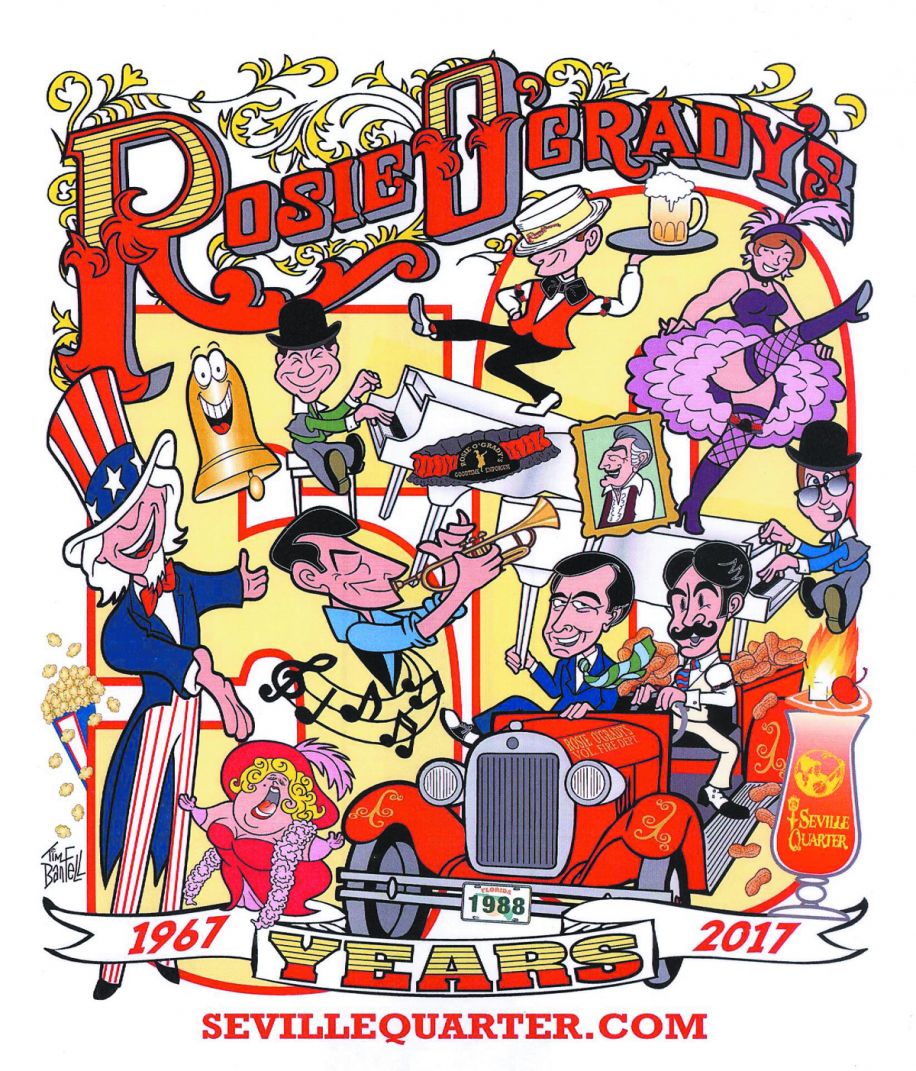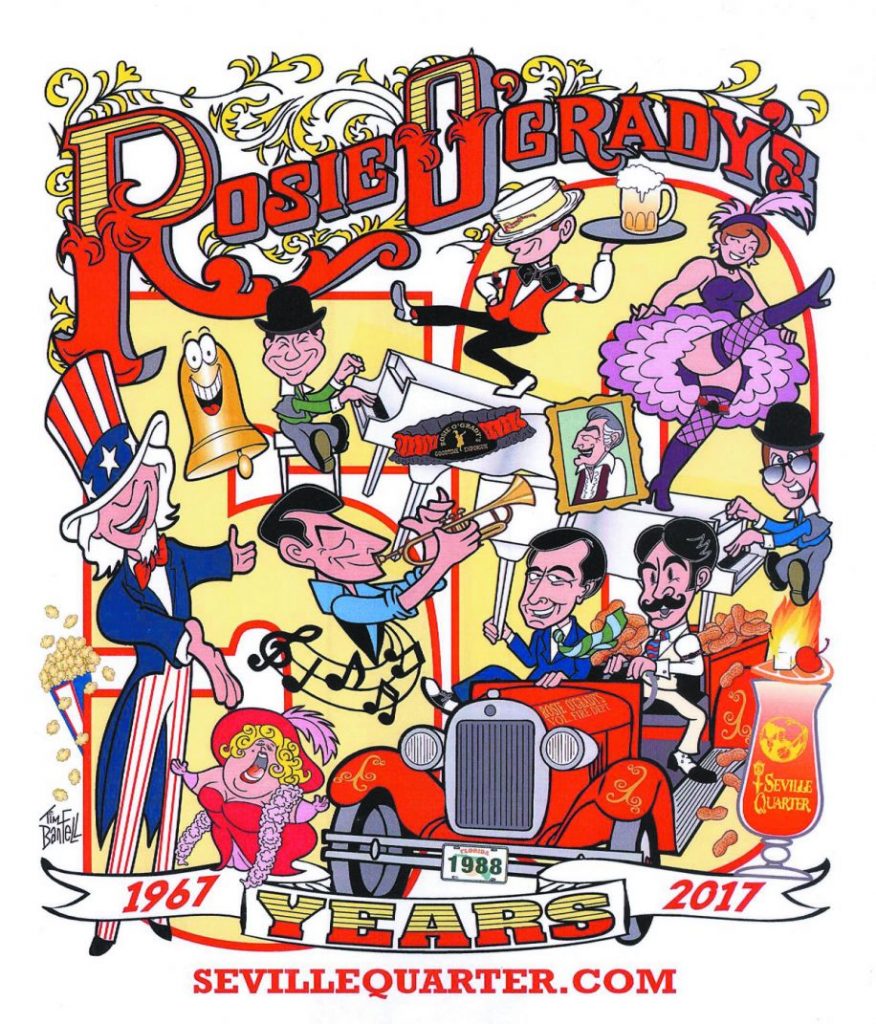 Another part of Seville's success has been their uncanny ability to stay connected to the community.  Susie Lyon, Event Coordinator at Seville Quarter shared thoughts on that delicate balance of branching out while staying true to their roots. "It's amazing how it's evolved. The owners and managers are constantly reinventing themselves. They're always looking for what they can do that's new. How can we reach out to the current population while respecting what went before," Lyon says. "We're constantly looking at what's out there. What do the customers want? Where are they going to be the most comfortable?"
Furthermore, Pensacola is and has been a military town since the birth of Seville. It was actually flight school which first brought Bob Snow to Pensacola. For that reason, serving the military is essential to Seville's mission.
"We've always had a good presence with the military. More than them just coming and having a cold beer. We've also had a lot of other outreach. Right now, the Running of the Bulls is for the USO. We've always had just a really great rapport with the military," Lyon says. "I think that's because the Mitchells and the Williams family who are the current owners, are Pensacola natives and they have a great respect for what the military has meant for Pensacola."
Mitchell echoes these sentiments as well and stresses the impact military has had on their success is not in the least bit small.
"Seville Quarter wouldn't be here today without the support of the military. We currently go above and beyond to try and take care of our military guests and make them feel that this is their place," Mitchell says. "We have people who come in every day and say 'I trained here in the 70s and Seville quarter was my home.' 'I trained here in the 80's and Seville Quarter was my home.' 'I trained here in the 90's and Seville Quarter was my home.' You see the different generations come through. They feel comfortable here. They feel at home and that's what makes it fun."
So what lies in store for Seville's next 50 years? Currently, construction has begun in the old City Hall Annex across the street from Seville for what will be an upscale steak house which should open up in early 2018. Still, the potential for even more expansion on the Seville campus is one that Mitchell says is always on the radar.
"Downtown is growing like crazy. There are certainly lots and lots of possibilities and the future is where we're going," Mitchell says.
So, head out to Seville this August and give a toast in celebration to the past, present, and future of this incredibly successful local treasure. They're not just good, they're 50 years golden! Cheers!
Celebration Events
Friday, August 11 Jubilee Celebration Kick-off
Saturday, August 12 Membership Appreciation Night
Sunday, August 13
Jazz Brunch with Kathy Lyon and Friends
Monday, August 14
Blues Society rolls back the Clock
Tuesday, August 15
Vince Vance and the Valients Jazz Night with Geno & Guests
Wednesday, August 16
Rosie O'Grady's 50th Birthday Recreation of the 1967 Opening Night
Thursday, August 17
Good Time Gang Reunion
Friday, August 18 Seville Quarter Gallery Night
Saturday, August 19
DJ Showcase (potentially
featuring Tony Allen)
Sunday, August 20 Brunch with the sounds of Charlie Cetti and the 1st City Dixieland Jazz Band
Monday, August 21 Pensacola Jazz Gumbo presents Dixieland