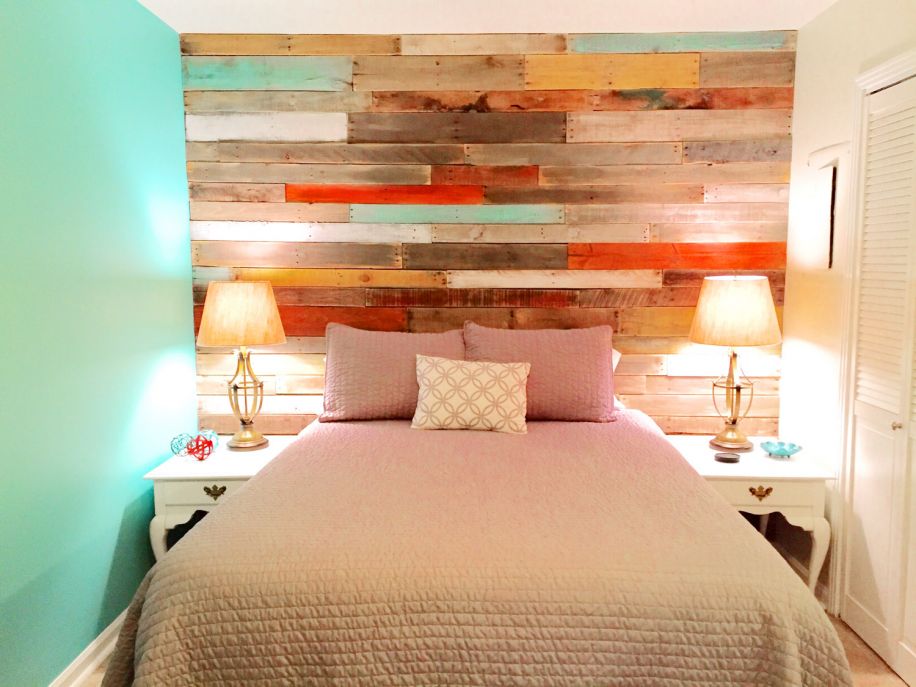 We've all been there. A huge hotel with hundreds to thousands of rooms, long elevator rides up to the eighth floor, a generic room setup with few homelike amenities. We accept the disadvantages of chain lodging because of the convenience and competitive pricing they offer. But what if there was a way to feel like we were at home with all the personal touches and unique flairs while on vacation?
You may say that options like vacation rentals and timeshare properties have long existed as a more customized, flexible and roomier alternative to hotel stays while on vacation. True, but the prices for those choices are usually far outside the range of the young, spontaneous travelers so many companies are trying to appeal to.
Enter Airbnb, the latest disruption to the lodging industry. A website for both sides of the rental equation—host and guest—it features over 1.5 million listings in 34,000 cities and 190 countries after only eight years in business. By appealing to the free-spirited, bargain-hunting nomad in all of us, the business has been a quick hit by providing both a relatively risk-free revenue stream for those with spare bedrooms, second homes and mother-in-law suites, and a free market, reputation-based alternative for those looking for a more artisan hotel experience.
The service quells fears of deviant renters and rentees by requiring a government-issued ID to create an account, a picture-based profile, and a system of reviews and ratings to build credible reputations within the platform. Hosts are never required to accept a reservation, and can even privately message with potential guests before agreeing to an arrangement.
Renters wanting to earn as much as $500 a week through the service must simply go online, fill out information such as basic room or house dimensions, a location of the property and amenity details. They must also upload exterior and interior shots of the space, set a nightly price and specify whether or not they would like to review each rental request or book guests instantly. After a few security questions and identification verifications, you can be ready to rent.
On the flip side, those with an established Airbnb account must merely search what part of the country—or world—they'd like to visit, message the host, and set up a plan. Hosts can be as interactive or hands-off as the guests prefer, and most of this can be stipulated beforehand.
Once rentees arrive in the space, they will generally meet briefly with the host to go over house rules, exchange keys, and obtain Internet or alarm passwords. From there, you are welcomed into a fully furnished home, often with movies, books, dishes, musical instruments, paintings, and more stylistic touches that are uniquely specific to the city in which you are staying.
It is an experience unlike any other, yet oddly safe and secure on both sides of the transaction. It has become big business in Pensacola, where many out-of-town guests often come to lay on the beach or explore the historic downtown. You can find homes in East Hill, north on Nine Mile, on the beach, or even in the heart of the city. The homes are as eclectic and varied as their hosts, so guests can find a space to welcome them or challenge them—whatever they prefer. This is customizable lodging in the most 21st century way.
Channel Gore is a stay-at-home mom in East Hill whose husband is in the military. She started as an Airbnb host because she missed having a job to work on and her own income.
"I can make money on my own time and still be with my baby," said Gore.
But what about security concerns? After all, her husband is often gone and she is a new mother, welcoming guests into her house's adjunct space with a baby in the house.
"The identity verification puts me at ease," said Gore. "It's a bit of an involved process on both ends to be a host or a guest. You can chat with the person and make sure you know who you're renting to."
Gore spoke highly of the experience thus far. She enjoys meeting new people, and even welcomed a recent guest to join her and her family for Christmas dinner and even go to Gallery Night.
As for the level of interactivity, Gore admitted that not everyone is as extroverted as she, so she lets the guests have the experience they desire.
"If they want autonomy, I leave them alone but make sure they know I'm available to help," said Gore. "It's been a mixed bag of interactions, but they've all been pleasant."
Fortunately, Gore has not had to deal with any unruly tenants.
"I've been pleasantly surprised," said Gore. "Renting a room to someone is nothing new and I've been pleasantly surprised by it all. We've actually made more money than I expected."
For those wanting to rent their space, Gore recommended having a unique listing and not being afraid to make the space as unique as possible. For Gore, that means lots of bright colors that represent the vibrant beach-like esthetic of Pensacola. And it seems to be working, too. Gore reported that their space is filled about half the time, mostly from people traveling from New Orleans or even overseas.
It seems to be working for Airbnb, too. The company has been valued at $20 billion, by taking a 6 to 12 percent commission from the guest payment and 3 percent of what the host receives overall.
One of the best parts of Airbnb is that the host does not even have to live in the space they rent. This has meant big business for people like Tammy Howell, who actually lives in south Florida and rents out her second home, called The Sandcastle.
For years, Howell had been renting the property through a rental company, but has since found Airbnb to be a better option for her.
"I can negotiate prices to get people in during the off season," said Howell. "The Sandcastle also offers the location for special events, such as weddings, receptions, parties, etc., and even has its own wedding planner."
Unlike Gore, Howell has occasionally had an unruly tenant or two. Her property is on Pensacola Beach, and sometimes during New Year's Eve, things can get a little rowdy. Luckily, Airbnb has a safe and secure reporting process. You simply let them know of the issue—be it a broken window or something more serious—with 48 hours and they resolve the issue. They also offer host protection insurance for free, which protects against liability claims of up to $1 million.
Pensacola is a welcoming community with Southern charm and cultural temptations to offer guests traveling from abroad or the next state over. Thanks to Airbnb, the city can offer that personal touch in a safe and exciting way. Be the bohemian traveler you've always wanted to be—and while you're at it, make some money by renting out the homes you left behind.