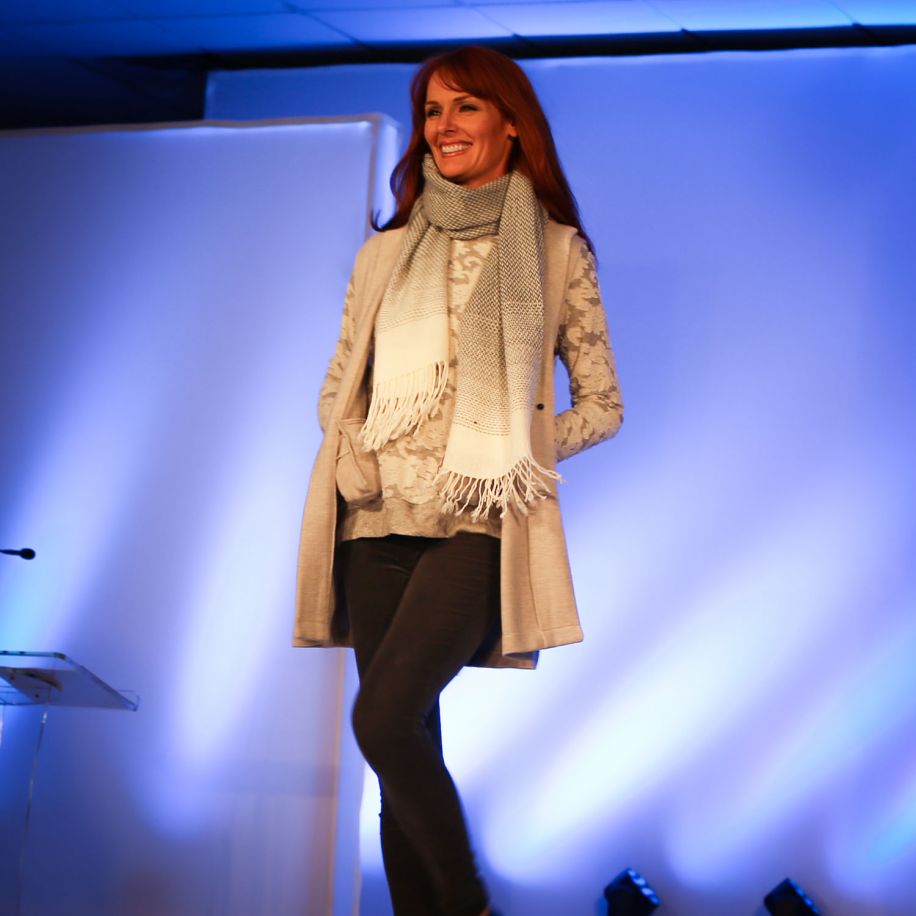 Get ready to be dazzled by a night of glitz and glamour! For the 40th year running, the Women's Board of Baptist's Health Care Foundation and Gulf Coast Health Care presents Stepping Out in Style, a fusion of fall fashion and fundraising.
This year, Stepping Out in Style continues to shine the spotlight on local shops like Bluetique; Cabi by independent stylist Jennie Barrow; DUH for Garden and Home; The South Outfitters; and The Market and Mainly Shoes.
Local celebrities and professional models will showcase men's, women's, and children's fashions. Professional models Ronnel and Tinika Blackmon and Taylor Avery will take over the catwalk in style.
Ronnel and Tinika met on the fashion circuit and just celebrated their tenth wedding anniversary. "For six years they toured the country with Ebony Magazine, doing as many as 185 fashion shows a year!" said Heather Moorer, development director for the foundation. "Two years ago they welcomed baby Carter.  And yes, he's already had modeling jobs!"
Taylor Avery will be visiting from Virginia for the extravaganza. She is currently pursuing a Master's of Teaching Science Education with a biology concentration from the University of Virginia.
Professional stylists fly in to work with local shops to create runway-ready looks that are full of drama. The clothing is selected directly from the stores, so audience members are able to purchase the exact ensembles that are perfect for a Florida fall from local boutiques. Laura Belsinger, owner of Bluetique in downtown Pensacola, said to keep an eye out for asymmetrical hemlines, statement sleeves, capes, and ponchos this season.
Each year, the proceeds of the event support a local cause. Last year, the event raised $120,625 for the mother and baby unit of Baptist Hospital. This year's event will benefit foster care at FamiliesFirst Network of Lakeview Center. Over 275 children have been removed from their homes and placed in licensed foster care in the Santa Rosa, Escambia, Okaloosa, and Walton counties within the last seven months.
"Most children that are placed in foster care arrive without any belongings, while others arrive with their few belongings in a plastic bag," said Moorer. "Our goal is to supply a bag with age specific items to every child that enters a foster home in 2017. We've named this program, Totes for Tots."
The fundraising initiatives inspire a strong sense of community in event contributors and audience members alike. "We're just so honored to be a part of it. I love Baptist hospital. I love what they do. I love the cause. Every year it's something beautiful and I love being able to be a part of that," said Belsinger.
The red carpet will roll out on Oct. 13 at New World Landing. Doors open at 5:30 pm for cocktails, silent and live auctions, and hors d'oeuvres. The fashion show begins at 7 pm.
"The event has sold out the last few years," said Moorer. The event is a huge success and is expected to be a sellout again this year. Tickets are $50 and are available at bapisthealthcarefoundation.com